Canada Post complaints
957
Canada Post
-
horrible delivery driver
The driver who delivers to 3179 Jacklin Rd is beyond rude. He is new and has only delivered to our business (government office) the last three days. His scanner does not beep so when we ask if we can see proof of items scanned, he quickly flashes the scanner, turns and walks out. he does not allow us to clearly see that the items have been scanned. Because our mail has sensitive information in it, we are required to ensure it's safe delivery. I have never experienced someone so rude in their communications. He does not talk, will not look at you, and acts like you are in his way of doing work. He acts hostile and beyond rude. I informed him that we need to see the items scanned and he just says "here" and flashes the scanner quickly from 10ft away. Then walks away without acknowledgement. We ask that he be taken off this route as we don't have trust with our government documents
Desired outcome: We ask that he be taken off this route as we don't have trust with our government documents
Canada Post
-
Package delivery
I returned a package through Canada Post on December 31st, 2021 to Amazon.ca, Inc. Address: PPC Commercial Return, 5940 Ferguson Road, Richmond, V0Y 2A2. This postal code, when I look it up is invalid by the way. Today is January 20th, 2022. The tracking number says "Delayed Delivery". The Ferguson Road address is literally 15 mins away from where I mailed the package and here we are 20 days later. I have until the end of the month for Amazon to refund the contents of the package (shoes).
Desired outcome: Deliver the package!
Canada Post
-
Xpress post
Just awful practices...tracking says delivered...and not even there on that day ...have to complain and then the next day after the said made delivery it has arrived...what a joke of a sevice...canada post is a ridiculous company to deal with..and also similar with a notice left...the notice was not left at the time the update was made on the tracking...and the notice was UNNECESSARY...no signature was requested...so i ended up getting a electronic notification a notice was left when everyone was home?no notice was left for 3.5hours later until the postperson walked up with the notice...no package...what bs...just lazy..lazy people!I ended up at the post office with the unnecessary claim ticket for my package that came NO SIGNATURE REQUIRED!...so i basically did canada posts job to get my mail that was supposed to be dropped at my house!
Desired outcome: Please improve your business...dont lie to customers
Canada Post
-
customs charge
Hi there,

I am complaining because I just got a charge of $50.00 for a custom charge which I for one was not informed about and second had already paid $50.00 for shipping. My order is only clothing there was no reason for this. I do not understand why I would be charged for these clothing items, I would like for you to explain why to me.

Picked up package on January 12 2022
inventory number is CJ 473 308 558US
Canada Post
-
Delivery Person
I am writing on behalf of my wife (who has also sent a complaint but via social media)

I was on the phone during an encounter between my wife and our regular delivery woman (who has never been cordial, but we don't have many opportunities to deal with her)

I just from my experience with her that I have said hello on many occasions, thanked her for deliveries, wished her Merry Christmas, Happy Easter etc. and she either stares blankly and says nothing - or grunts and says "yeah"

She's not kind or gracious by any stretch.

Today, she showed up to deliver a package to my wife from the US which has a customs payment due. I was on video chat with her from Canadian Tire and was privy to the whole exchange.

She rang the door and wife answered, then opening the screen door. My said she reached around the door assuming the postal lady was giving her the package (I could not see from where the phone was sitting, but could hear clearly)

She said the delivery lady pulled back away from her quickly and then she snapped at my wife "You owe $40 and I need a VISA or some form of payment before you can have this"

My wife said, "Ummmm, ok then. One sec. Can you come in please? I don't want my cats to get out"

"No, I can't. COVID"

My wife said, "Ok, one second and came to grab her VISA from her phone case and looked at me shaking her head"

She opened the door once again to pass the delivery woman her card and again, she stepped back. "I need you to read it to me"

"Ok, but can you come a little closer? I'm not going to yell out my credit card number on the front step"

She again said no.

My wife said, "OK. Well here..." and began to give her the number, to which the delivery woman snapped, "NOT YET, I'm trying to type in your name?!"

My wife said, "But you didn't ask me my name" (pointing out she wasn't verifying her identity to begin with)

She didn't verbally acknowledge my wife at that point and I heard my wife say, "Can you please just step inside for a minute? I'm freezing out here and I can't keep the door open" to which the delivery woman responded, yelling, "Oh, YOU'RE cold?! I've been walking in this all morning!"

My wife said, "Well I'm sorry about that, but you chose your job. I'm not dressed to be standing outside"

At that point the delivery woman said, "You're being quite rude" and my wife responded in kind saying, "Actually, I think it's you who is being very rude right now" at which point the delivery woman turned around and walked off the step (according to my wife) and I could hear her yell back "I'm going to file a complaint with my supervisor" and my wife said she would be calling a supervisor as well and there was no excuse to talk to her that way!"

My wife came back to the phone and immediately fell to tears (she does NOT enjoy confrontation whatsoever) and was VERY upset over the way the delivery woman spoke to her and that she now wasn't able to even get the item (an expensive piece of clothing which was intended as a gift for a family member, but took some time coming across the US/Canada border) as we're going to said family member's home for New Years and she was excited (albeit briefly) that she WOULD have the gift to bring with us.

Now I am not a Government employee but most of my immediate family work for either the Provincial or Federal Governments and I myself am a local business owner and employer. I can tell you that, A) The woman's combative tone was there from the onset, and B) If she worked in the private sector OR any other area of the Federal Government aside from where she does; she would be reprimanded for taking that tone with a client. Especially one who was excited to see her there with the package, didn't complain whatsoever about the extra fee AND invited her IN because it was so cold outside (-32 with the windchill, in the sunshine)

Her behaviour was absolutely inexcusable and I want to know that she has been spoken to, and I want the delivery card ASAP so we can pay and pickup the package (because she did not leave the card; she left with the item in hand)
Desired outcome: Delivery of the package and an apology from Canada Post
This review was chosen algorithmically as the most valued customer feedback.
Lets see package deemed 1st attempt when the ild folks are sitting in their house waiting for delivery and canada post says couldn't deliver. Get on the phone where it doesn't matter what I select it won't register my selection. So then go onto this chat line of yours where they want my credit card info to charge me to help me with your companies problem...
Read full review of Canada Post
Canada Post
-
No Mail Delivery for 10 Days in Lanark, Ontario
For the last 10 days we have had no mail delivery in Lanark, Ontario. We did not receive notification that the service would be interrupted. 2 weeks before Christmas and no mail! So unacceptable. During this covid pandemic you think that the post office could at least step up and do their part like all good businesses are trying to do. People are currently relying on Canada Post to deliver gifts, medications, government cheques etc... as we are being told to limit contacts, so we MAIL parcels, cards and Christmas gifts to avoid face to face contact with love ones and the postal service fails big time!
Desired outcome: Tell us why we aren't receiving delivery and get it fixed!
Canada Post
-
Discrimination
I have seen the videos on you tube and facebook. The unfair descriminitory behaviour of candada post employees to Artur Polowski. A much loved and respected pastor in Calgary alberta. I promise you one thing. It will be a frosty day in hell bfre I spend another time at Canada post or Shoppers drug mart. You owe it to that man to better train your staff also a public apology. I'm glad hes taking you to court I'd love to see Canada post bankrupt. Your an obsolete dinosaur
Canada Post
-
I sent a parcel to Cuba on 1st of November, and it is still in Montreal.
Hi. I sent a parcel (CC192676680CA) to Cuba on the 31st of October. Now it is 21st of December, but the parcel is in Montreal from the 8th of November. What is the problem? All terms for delivery are expired. I sent 3 other parcels to Cuba in December, and all are in Cuba already.
1. I want to know what is going on with the parcel CC192676680CA.
2. I want to receive a compensation for delay. I paid CAD 138.03.
Desired outcome: Compensation for sending (CAD138.03) and clarification
Canada Post
-
Mail redirected without my consent
Just a heads up to everyone. ANYONE can redirect your mail without your consent. All they have to do is go online fill out a form with your name and address, pay a fee, and your mail will be sent to their address of choice. This is a serious flaw in CP security. Abusive partners, identity fraudsters and stalkers are just a few of the unscrupulous people that can and will do this. And when you inquire why your mail delivery has stopped. You will get the runaround, as CP protects the fraudsters. I imagine this is pretty popular at tax time.
Desired outcome: Stop helping the criminals
Canada Post
-
Xmas Package Delivered to incorrect address.
I purchased a guitar as a xmas gift to my 12 year old foster daughter. It never arrived. After tracking this parcel for three weeks I decided to go to the post office to have them track it. I quickly learned that my package was already picked up by another resident in our small community of Legal, AB. The clerk/manager showed me the name of the individual and her signature and guess what? it wasn't anyone who resided a my home. Apparently, the sender accidently entered the incorrect Box number. The post office clerk/manager sent the package notice to the other persons address. This lade (Brenda) arrived at the post office and signed for the package and took it home. At this point neither the clerk or the neighbor noticed that the box number did not match my address which was clearly written on the package. The clerk said Canada Post must deliver to the Box number regardless of the address. To date the RCMP and the Town Mayor are not able to assist me in getting my present returned. It seems a though this national business is in the habit of protecting the wrong people as I have no way of finding out who has my foster daughter's xmas present.
I am totally frustrated with the quality of service that Canada Post provides honest, hard-working families like mine.
Desired outcome: I would request Canada Post to contact the resident to whom they released my parcel to and have it returned to it's rightful owner.
Canada Post
-
Customer service
Today I am trying to ship a package from Edmonton to Waterloo. I stood in lineup over 45 min finally I am the next in line
at post office person at #212-1 Westmount. I ask how much it would cost.
She said she cannot tell me unless I am going through with it.

I ask what are the options she said I cannot tell you unless I am completing process.
Lineup is huge and totally incompetent person working this busy time

I step out of line go home research on computer to come back to send via Express mail

When I came back the supervisor was there and Express package was right there with fixed pricing of 23 dollars. The supervisor said o she is new she is just learning.

How does that help people like myself when you come with package to send and they cannot tell you options unless you have research and found out what you need

What is wrong with Canada Post management if people that work these offices cannot provide very basic service.
Desired outcome: Incompetent managers should not be allowed or to hire even more incompetent people
Canada Post
-
Phone call
I just called to ask about a delivery notice card I received & the woman I spoke with was quite unpleasant & unprofessional. I asked why the item wasn't just given to me directly since I was home all day & she explained that the person who sent it requested that it not be "hot dropped" or whatever term she used several times (she clearly assumed I knew what that meant as she never explained it- I eventually had to ask, although she sounded somewhat annoyed that I didn't already know). However, as I began to explain that I was having difficulty understanding her because… & that's when she immediately cut me off & began (somewhat angrily) yelling at me; it seemed that she was partly assuming it was a volume issue & also partly out of frustration (I actually had to pull the phone away from my head), repeating everything she had said before (I think), all the while still speaking very close to the mouthpiece, so I still was missing some of what she said (it's the same reason I didn't understand her when she answered; including her name or even the words "Canada Post"). When she was finally done, I managed to explain that I could hear her just fine, but that many of her words were muffled due to how she was speaking into the mouthpiece. She did not apologize nor did she change the muffled way she was speaking into the phone, but instead remained indignant throughout. I had to ask her for clarification to my original question a fourth time & I finally got it, however clearly annoying her further & further each time.

I believe that it's very possible that she may normally be a lovely person, perhaps she could have been having a bad day or week or month, or she may have had something happen in her personal life but was not able to take time off work to take proper care of herself. If that's the case, I firmly believe that anyone should be allowed leeway for having normal human emotions & pain regardless of that unreasonable "Never let your personal problems affect your work" rule. I ask that you please consider that in dealing with this issue.

Thank you 🙏🏼.
Nancy B.
This review was chosen algorithmically as the most valued customer feedback.
Four Christmas cards out of 15+ sent out to family over three weeks ago were returned to our address today. The reason was, for all four of them, MOVED/Unknown/Wrong address by the Canada Post sticker on them. Even though all were addressed correctly, as I checked with family members via social media, names were correct as well as postal codes. Secondly, a...
Read full review of Canada Post
Canada Post
-
Missing parcel
So November 18th my husband ordered me 10 Stirling silver ring candles from Charmed Aroma for my birthday . On the 19th they were shipped out, or so I thought. They went to the Mississauga sorting Center and seemed to have disappeared. I have phoned many times. Nobody can give me an answer. A ticket was started, still nothing. I phoned once and said that I think somebody at the warehouse has sticky fingers and got hung up on. My sister-in-law works for the post office in Hamilton and when I told her about this she had no idea what was going on consider and Parcels are scanned every time they move. But not mine.
My husband orders from Mississauga and it comes in 2 days. So being told to have patience it's Christmas doesn't really work for me.
Desired outcome: To get my parcel
Canada Post
-
Receiving mail that's partially opened
13 December 2021
Received a Christmas card from Mary Lou McCartney from Etobicoke, ON.
The back of the card was opened partially.
I would like to make sure that it's not the equipment that malfunctioned and/or that an employee was tampering with mail to see if there were any gift cards inside.

If someone is tampering with Christmas mail, then you need to find out!

Thank you...

Merry Christmas
Canada Post
-
Rude Staff, Delivery Notices not left
On Wednesday December 8th around 10:45am, I went to check my mail, knowing I had parcels to pick up. There were two notices in my box. I received two parcels and went home. I checked my amazon account, and there was another parcel showing as being delivered to the post office on December 2nd. I immediately called the post office, and asked them to check the tracking number as I was just there and didn't receive my other item. The employee was abrupt and rude, and told me they didn't have the notices printed off yet. I said this parcel is showing as delivered Sunday, and she said the systems were down. I said no problem. Today Friday December 10th, I went to the post office, there was four notices in my box. After waiting 15 mins in line, only one employee working, I received three parcels and was told one was a final notice, as the parcel had been there a long time. I told the employee, I was just there the day before and there was no notice in my box, and I had called to enquire about it. I turned to walk away and she called after me " have a good day!" I'm seriously frustrated with this post office. Its always something. I have had lost packages, that basically they said too bad. Notices are not left in my box, and then I'm made to feel I did something wrong. My package has been sitting there since Dec 2nd, Dec 8th there's no notice, Its now Dec 10th, and there's two notices? How can they put a final notice in my box when there was no first notice?
Desired outcome: The staff at this post office are in need of customer service training.
Canada Post
-
Undelivered Mail
A letter containing deceased family pictures were mailed to me (To-Winnipeg Manitoba) from my Sister ( From-Havelock Ontario on Oct 29, 2021)and it has been 5 weeks now and I have not received them. They were mailed in a regular white business envelope. There were approximately 12 small pictures which were put into a plastic bag before placing in the envelope. There was a return address on the envelope as well. It has not been delivered or returned. They were sent by regular mail because it didn't require upgrading how they sent. It was taken to the post office in Havelock and the stamps were purchased and it was mailed right in the post office.
There must be a place where undelivered mail goes.
These are the only pictures I have of my deceased family.
Jennina Wesseling
289-385-3358
[email protected]
Desired outcome: I want to receive my pictures.
Canada Post
-
Parcel delivery
I was waiting for this package for over 2 month. On Nov 16th as per online canada post tracking system it shows that package arrived, cleared customs and processed. I contacted canada post and was assured by the employees that its coming nothing to worry. A few days later there was no update i contacted them again and they said they will creat a ticket to investigate and make sure i get it. Around 20th of nov i contacted them again and they says all fine and if anything i will get notifications via email by nov 30th. Today is dec 2 i contacted them again as I haven't receive an update and Ashley from CP told me that package was returned back to the sender on nov 30 saying it was denied by customs. They had enough time to notify me which didn't happen but promising that i will get it soon. Online it stated that package was released by customs and processed so it means they gave a misleading information either online or today to me over the phone. Now my parent have to pay money to get package back home and again pay to resend it to me. This is very unprofessional and ridiculously unfair. Canada pos kept me in the dark and now just blame customs and my family has to suffer consequences of their mistaKes….
Desired outcome: I want full refund of the cost of the parcel plus any additional payment that needs to be paid upon receiving it at the original destination
I want this issue to be taken serious and me and my family deserve a requested outcome.
Canada Post
-
delivery (ticket 7300917000209110)
I would like to know why my parcels are not being delivered to my home address. The last 3 deliveries I have received a ticket in my mail box to pick up my parcels at post office, yet I have been at home on all 3 occasions. I do not understand why a driver can enter the apartment building to put a ticket in my mail box but is incapable of pushing my buzzer to notify me of a parcel delivery.

On Nov.17/21 (second parcel) my husband called & spoke with someone at your office, who offered no explanation of why this was happening. My husband asked to speak with a supervisor & we are still waiting for a call back (now Dec.2/21).

Prior to these incidents & all through the lockdown, parcels were being delivered to my home. The driver would ring the buzzer & we would come down to the lobby. WHY NOT NOW? WHAT HAS CHANGED?

I would appreciate a response.
We are here to help
16 years' experience in successful complaint resolution
Each complaint is handled individually by highly qualified experts
Honest and unbiased reviews
Last but not least, all our services are absolutely free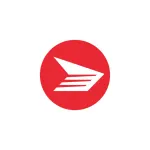 Canada Post contacts