Couriers Please complaints
239
Newest Couriers Please complaints
This review was chosen algorithmically as the most valued customer feedback.
I booked CouriersPlease to pick up a parcel from Springvale to be delivered to Moonee Ponds. I made the booking on-line at 5:56 am to be picked up at 10:45 on 28/11/2023. Here we are at 11:00am on 30/11/2023 & it still hasn't been picked up. Yesterday I rang CP gave them the job number and asked when it was picked up & when I could expect delivery I wa...
Read full review of Couriers Please
This review was chosen algorithmically as the most valued customer feedback.
I am so sick of dealing with this company! You people are shocking! Your customer service is non-existent! The driver attempted to deliver my parcel on Tuesday. I was at home but he basically just stayed for 30 seconds and then left. I ran to the door and when I got there, he was already gone. He literally rang the bell once and I literally ran to the...
Read full review of Couriers Please
Customer Service
Attempted to get a package re delivered after they incorrectly assigned it. Customer service representative, Jude, was dismissive and took 30 minutes to give not even 10 automated replies offering no assistance and contradicting what they stated on their website. When I asked for further communication such as phone number, email or a direct supervisor to further my enquiry that they weren't helping with Jude declined any of them being available and insisted my issue was resolved without refund or my package being offered and closed the chat abruptly. Attempted to file complaint on website however no such process exists.
Desired outcome: My package to be delivered!
Is Couriers Please legit?
Couriers Please earns 91% level of Trustworthiness
SAFETY NOTICE: ComplaintsBoard has analyzed Couriers Please and determined that it has perfect credibility and is completely trustworthy, with a legitimacy rating of 91%.
We found clear and detailed contact information for Couriers Please. The company provides a physical address, phone number, and email, as well as 2 social media accounts. This demonstrates a commitment to customer service and transparency, which is a positive sign for building trust with customers.
Couriersplease.com.au has a valid SSL certificate, which indicates that the website is secure and trustworthy. Look for the padlock icon in the browser and the "https" prefix in the URL to confirm that the website is using SSL.
Our scan shows Couriers Please website is free from malware and phishing activities, which are types of online threats that can include viruses, worms, Trojan horses, ransomware, and other malicious code, as social engineering tactics used to trick users into sharing their personal information.
Several positive reviews for Couriers Please have been found on various review sites. While this may be a good sign, it is important to approach these reviews with caution and consider the possibility of fake or biased reviews.
Couriersplease.com.au appears to have online shopping features, it's important to know that the platform supports an extensive range of payment methods, making it convenient and easy to complete your transaction. The payment procedure on the website is also relatively simple and straightforward, ensuring a smooth and hassle-free experience for buyers.
However ComplaintsBoard has detected that:
While Couriers Please has a high level of trust, our investigation has revealed that the company's complaint resolution process is inadequate and ineffective. As a result, only 0% of 239 complaints are resolved. The support team may have poor customer service skills, lack of training, or not be well-equipped to handle customer complaints.
Our Verdict: Couriers Please is highly recommended company, but beware of poor customer service. Their 0% Resolve Complaints rating is a cause for concern. We advise using their services securely and reviewing complaints beforehand.
Damaged Box
Hi

My original delivery was due approx 3 weeks ago

I have had multiple interactions back and forth trying to find when my item would be delivered. Many times i was advised it would be organised the following day and nothing came of it.

I was never able to call a number only a live chat.

I received my package today and the box is damaged on both sides and opened up. I have attached photos.

Absolutely disgusted in how you have handled someone's brought possessions... for my children for Christmas too may i add.

Now I am going to have to find the money to replace these items again.

inside is breakable items
CPBM6IZ1250607 Delivery
No one called me before or on the delivery day about the shipment. There's no option for me to change it to leave it at a safe place either. If there's no such option I would expect you communicate with me at least 1 day before the shipment so I can be prepared to be at home.

My parcels is 1.22m long and approximately 10kg heavy. It was delivered to a newsagent more than 1 km away from me. It defeats the purpose of getting something delivered. This is the worst delivery case I have ever had. 0 communication and no client service and no one cares about the customer at all. In the end I have call a Uber to get my delivery carried back.
Claimed loss: 15 dollar uber
Desired outcome: I would like an apology
Courier driver
We have now had three deliveries destroyed by our dog (puppy) because courier please driver keeps chucking the parcels over our fence and into our yard. Two were shipped by Target and one shipped by a pool company. All three packages and contents destroyed and had to reorder.

We have asked repeatedly for the driver to leave the packages outside our gates in a secure area and he ignores the request and chucks our parcels to our dogs.
Desired outcome: New driverOr leaves package where asked to leave.
Couriers please?
We still haven't received any contact about our son's birthday parcel getting run over and sent to the wrong address? It's been over a month and no one has contacted us to apologise for the parcel that was crushed and left at the wrong address? Our son is Autistic and was so upset on his birthday and when I asked the courier when she delivered another parcel about why our parcel wasn't delivered she just laughed? How dare she laugh at our son's present getting run over? She didn't offer any sympathy or try to reimburse us for the damage. We paid over $500 for this present so we want this investigated now please
Claimed loss: Yes we want to be compensated for this damage
Desired outcome: To get our money back from Couriers please
Delivery no contact
I was at home when, at 1:59 pm, I received a message indicating that the delivery had failed because there was no one at home. Strangely, we didn't receive any phone calls, messages, or doorbell rings throughout the day. I took a day off and just waited patiently for this delivery, and now they're telling me I have to wait for an additional 24-48 hours for the package. How can I afford to spend my time waiting for it every day? I've already sacrificed one day for this.
Claimed loss: The whole day time, and now another day is needed.
Desired outcome: Deliver it now, as soon as possible. He just left 30 minutes ago.
This review was chosen algorithmically as the most valued customer feedback.
Today 1/11/2023 at about 1.30 pm I had a delivery made that was supposed to be delivered yesterday, this delivery was dropped over my front fence by a child aged between 10-11 years of age, there was a woman driving the van she didn't get out of the van. I asked if my parcel could be brought upstairs and this woman yelled at me, " we are not allowed " then...
Read full review of Couriers Please
Driver that throws packages over my fence
Hi my first parcel was left in the bushes were there was no way I would see it if I didn't see him put it there I would not have found it, then my second parcel was just thrown over my 6 foot fence damaging the contents inside now if theses drivers had of just simply beeped there horn like every other delivery driver does we would have been at the gate to meet him instead of my parcels getting damaged or left for the little kids to steal if they could see it hidden in the bushes that is
Desired outcome: For the drivers to take more care with other peoples property and actually beep to get our attention
Delivery
Thursday this week during the day, I received my parcel & their was a email that's not the problem. On our fence there was a sign that said please put parcels in the basket over the fence. But this delivery driver placed it on the ground and took a photo of it and sent me a email.

You need to tell your employee's to take care and if there a sign or basket they should obey it. We live near a school, if I didn't realize this the parcel could of been picked up and I wouldn't of seen it. Not sure why this happened my point of view the person was in a hurry instead of making sure the parcel was in a safe, secure place.

Maybe you should tell the retailers that put a special instruction bar on their website and we can add this to make sure our parcels are safe & secure.
Non Delivery of my KMart Order
Couriers Please received my parcel from KMart on 10th October. Today is the 27th October and still no delivery. Every email I send, every call I make, every live chat - I get the same response "we're sorry and we're working on it" It is truly disgusting, no one has bothered to phone me back to try and resolve. No on cares really.

I am very disappointed and wish Kmart would not use them as a courier partner.
Desired outcome: I WANT MY PACKAGE DELIVERED.
Delivery service
Giving the lowest score that I can. This company seems to have a TERRIBLE REPUTATION and that could be because the drivers DO NOT try to actually deliver the packages. The delivery staff parked out the front of my house while I was home and then DROVE AWAY with my package and sent me the message that said "sorry we missed you". There is NO WAY to speak to a human, they have a "live text chat" where the person will call you the wrong name and just offer garbage alternatives to providing the simple service of delivering the packages. DON'T buy from companies who use this service. I called the company who I purchased form and they said that they get a lot of feed back like this! BAD WORK ETHIC and ZERO RESOLUTION.
Desired outcome: Deliver my package, or at least attempt to by knocking on my door.HAVE SOME WORK ETHIC???? provide the service you claim to.
This review was chosen algorithmically as the most valued customer feedback.
* Package was in their possession from the 10th of October, and was held for unknown reasons until the 16th of October, which then was "Unable to deliver" due to the business address being closed, which was false. * I reached out to their customer service live chat (which is only accessible via an sms link generated after jumping through hoops of a phone...
Read full review of Couriers Please
deliveries not being delivered
i ordered 3 items from Ebay and yet to receive 2 items, first item i eventually received 3 days late, 2nd Item tracking said"Unable to deliver Reason: Business closed, will attempt delivery next business day." which my address isn't a Business its residential im Still waiting, and specifically told them to leave at front door, third it tracking said "Unable to deliver, please contact CP Customer Service" when i specifically said leave at front door as well, i did contact customer service and they basically said takes 2 to 3 business days for redelivery when the delivery hasn't even bothered to leave at door the first time or knock, don't trust Courier Please to deliver your packages all i can say.
Desired outcome: compensation
Delivery of consumable items undelivered
Ordered and paid for GF flour, coconut sugar and rice, 2 weeks ago, from a retailer who is no more than 15ks away from our home. I didn't have a car that day. No delivery by Couriers Please, no way to contact them, and a few times they have claimed they have tried to deliver when of course we've been at home each time. We've no idea where our items are or if we will ever receive them and the retailer is no help either.
Desired outcome: Full refund from retailer (Simply Good at Morayfield) or delivery of our items.....though having been on a truck for 2 weeks and out in the sun, there's a good chance they will be no good.
Authenticity, integrity, service
We needed to send our customers their order, so we booked with Couriers Please to pick up the one box of goods, paid for it online, and waited for driver to pick it up. Day 1, no one shows up. Day 2, no one shows up. Day 3, heading into Holiday fast, no one shows up so I drove 300Kms and delivered the box myself.

Tried to speak to so-called customer service, but it's a robot, sends text with link to online chat, which is slow and awkward, lots of promises, but absolutely USELESS, as driver never shows.

Avoid at all costs, this company was once half-decent, but not now. Avoid.
Desired outcome: Bring back real Customer Service, and fire the driver that kept us waiting 3 days, and replace them with someone that takes pride in being an actualized human being!
My products have not arrived and it has been over a week now.
Have contacted your online chat with an Agent.

Useless.

Have now contacted and chatted to someone for the 5th time now. Still unresolved. Depot cannot locate my parcel or provide an ETA.

The parcel was collected in Salisbury, QLD for delivery to Stafford, Qld on Wednesday 23 August today is Thursday 31 August.

I need these promotional products for my small business.

Will never recommend Couriers Please to any of my contacts.
Desired outcome: My package to be delivered. So simple!
Parcel delivery or should I say lack of delivery
I have been trying to get my parcel delivered this will be the 4th time from brisbane to caboolture a distance of 50km at most, I get a delivery notification in the morning and it doesn't get delivered, I call and complain the call center says they will prioritise it and get it sent out urgently and still nothing happens I ask for someone to call me from the resolutions center and they don't I wish I didn't have to use them australia post is too expensive like 6 to 10 times the cost :/ I don't understand why, this company is appaling and service is non existant and all you get form the service / complaints line is a empty sorry
Desired outcome: get my parcel delivered on they day they say and someone from the complaints department to actually call me like requested
This review was chosen algorithmically as the most valued customer feedback.
I ordered a package from yes to buy and they used couriers please to have it delivered. It was supposed to be 4 business days (ordered on the 4th of august 2023) to get here. When more than a week went past I started making email enquiries as to where the package was. I was ignored at first. Then I got excuses. More ignoring. Then an email on the 16th to...
Read full review of Couriers Please
Collect Your Trust Badge
Be recognized for outstanding customer service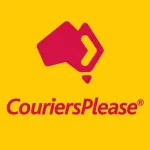 Couriers Please

contacts
We are here to help
19 years' experience in successful complaint resolution
Each complaint is handled individually by highly qualified experts
Honest and unbiased reviews
Last but not least, all our services are absolutely free