Canada Post complaints
959
This review was chosen algorithmically as the most valued customer feedback.
I own a small business where I sell jewelry to customers around the world. Earrings were sent to France and were received by the customer an empty envelope which was not even closed by the postal office. The customer has sent me pictures for proof. Please investigate this issue and let me know about the results of the investigation. This event may prevent...
Read full review of Canada Post
Canada Post
-
Loss documents (passports), damaged package
We had to get our passports from the General consulate of Russia, but the package was torn and there were no documents in it. (new and old passports)
On February 14 we got package with nothing in it. (Package was in our local post box). We contacted Canada post every day after getting this damaged package. After conversation with Canada post, they promised us to send questioner on our email. But we got nothing. In that package were 8passports. They were lost. We are worried about this situation.
Canada Post
-
Parcel containing copies of the book I wrote
This has happened to me again and I am really in shock!
My parcel sent from Mumbai, India, to my address
(51 Knapton Dr., Newmarket, ON L3X 3A9) on Feb. 3, 2021 has again gone to the U.S. I checked this by typing my Tracking # (RM 67197 9349IN) in www.indiapost.gov.in. This is not just any parcel, Sir; it contains copies of
the book I wrote using my blood, sweat, toil and tears for five long years. Can you kindly track it down, please. Not only me, but God will bless you.

Dr. Ramesh Waghmare
Email: [email protected]
Tel: +1 905-235-2341 (Landline)
+1 289-338-1901 (Cell phone and WhatsApp)
Desired outcome: Getting the parcel to my address in Canada: 51 Knapton Dr., Newmarket, ON L3X 3A9
Canada Post
-
Non delivery
A set of masks was ordered online from a supplier in Winchester ON on Feb 16, 2021. The package was returned to the sender as Refused. The reality of the matter is that the postal employee did not attempt to contact the receipient in any way to try and complete the delivery. They just marked as Refused and back it went. The address it was coming to was 2025 Othello Ave #216 which has an apartment mailbox and the sender was K Mikonnen on the return address. The supplier informed me of this by e-mail. The package was sent out on Feb 17 again with no delivery of this item. A complaint was lodged with Canada Post and was informed someone from the Post Office would contact me on Feb 24. Guess what. No one got in contact with me. I would like the package found and delivered. I suggest you change the name to CANNOT POST because it seems that you cannot post anything in this country through the regular mail and hve to sacrifice something to the Postal Union to hope it gets there. The Post Office likes to brag about their track record of deliveries but does not want to hear from anyone whose package they loose, abscond or refuse to deliver because it is too big to fit in apartment mail box.
Desired outcome: Change company name to CANNOT Post because it seems like you are playing God with the mail. Find my masks and deliver the damn thing.
Canada Post
-
The manufacturers insurance life company
Re: Johm Caresani (deceased)
My name is Jacintha Chi Ling. I am the executor and beneficiary of John Caresani, deceased estate. On all about, the end of January I contacted your administration office and I was informed that I needed to forward the necessary documents along with his life insurance plan-se attachment. on February 11/2021, I received the phone call informing me that there was no benefits for me to be claimed, ten my file will be closed. the officer was very impolite and gave me no explanation. In view of the above, I would appreciate your attention and written response with details. Look forward to hearing from you soon. (attached with all necessary documents)
Thank you for your attention
yours truly,
Jacintha Cheung
Canada Post
-
Parcel delivery
On my delivery address of L5A 3T8, if the post office can not reach anybody (That is another issue, since due to Covid-19 is home lock up and we are home) the parcel is returned to postal outlet on Central Parkway, just of Burnhamthorpe in Mississauga for pick up. It happens to me at lest three times and to my wife once, that AFTER picking up, we still get another note for pick up. It is very bad service, if we must get over there and stay in line for the second time just to learn, that the new note was for the mail which was pick up few days earlier already. If this outlet is not able to track their own delivery, maybe the Canada Post Office should switch the outlet to somebody else or negotiate longer storage with sending second note after more days. If it is still over there.

Thank you for your interest.

Jerry Milek, Mississauga [email protected] ca
Desired outcome: Letting me know, if Canada Post acknowledge this problem.
This review was chosen algorithmically as the most valued customer feedback.
Masks were ordered from a supplier in Winchester ON to be delivered to my address in Ottawa. When my e-mail was checked, the supplier stated that the items had been returned as Refused. I did not nor was I contacted at the time of delivery by the postperson. As my residence is in an apartment, it seem that the postal delivery will not be made if the item...
Read full review of Canada Post
Canada Post
-
Parcel got delivered to wrong address and to wrong city
Today, feb 01, 2021 my parcel was delivered to richmond bc instead to my home address in vancouver bc. I created a service ticket, to find my parcel. Customer service was not helpful, saying "it got delivered to high volume address", "they don't know if I am me" etc. It is a third service ticket I was forced to create out of my last 4 parcels. Address was written in big bold black letters.
Desired outcome: i need my parcel to be delivered to me
Canada Post
-
Junk mail still being delivered to corman park horse riders assoc.
Several complaints have been filed to stop unsolicited mail being left at Site 816 Comp 162 RR8, Saskatoon S7K 1M2. What does it take to stop the unaddressed mail? Clearly the delivery person is not paying attention. No more junk mail which includes the free newspaper. This is a business box, none of the board live in the area, mail is picked up once a month so flyers are out of date by the time they are found. Help reduce the waste of paper & killing of trees.
Desired outcome: make it stop, get efficient
Canada Post
-
Lack of confirmation of purchase I did not make
Upon recent discovery of glaring errors on my Bank account Statements of purchases done in May 2020. I proceeded to get confirmation that my bank indeed confirmed they were charges confirmed. At no point would I share my banking information nor my pin number, the charges totaled $600.00.

I confirmed with the store manager who confirmed that the charges did not occur at the stores register. He stated that he could not confirm that with the Canada post outlet store as the records do not go that far back (does not make much sense to me).

I contacted Canada post via online complaint they called and left a message stating that their records do not go that far back. It implies that Canada Post Outlets do not have to keep a record of business transactions
This is truly bizarre behavior as those are records that have to be kept. I suspect this is a strange occurrence by individuals behaving poorly.

[email protected]
Desired outcome: Proper behaviours of others including: not violating human rights of Sexual preference Race, Gender, or Religous beliefs, instead of attempting to blame the consumer and setting up a needless confrontation
Canada Post
-
Make a purchase
I am so fed up with our postal rates. We ship an average of 300-400 parcels per month across Canada, the USA and internationally. It costs us up to 45% more to ship a dinner plate within Canada than it does to ship the same plate all the way to the state of California. Granted, the plate to Alberta will arrive more quickly but Canada Post needs to offer a price for tracked domestic package where cost is more of a factor than speed of delivery. The plate, weighing .53 kg at 30 | 30 | 20 cm cost $26.41 to ship to Lethbridge, Alberta. The same plate shipping out to Pasadena CA USA cost us $18.19 as a tracked package. This is outrageous. It is less costly for people outside Canada to ship INTO Canada than it is for a Canadian company to ship products to its own people.
Desired outcome: OFFER A DOMESTIC TRACKED PACKET RATE WHERE SPEED IS LESS IMPORTANT THAN COST
Canada Post
-
International item has left originating country and is en route to Canada
My parcel arrived in Canada (Pearson Airport, Toronto) from the USA.

It departed Pearson Airport on 29th December 2020.

The parcel is in the possession of Canada Post as it has left Pearson Airport.

I want to know where it is and when I will get it, I have waited almost a month from Colorado.

I was told that the sender must ask USPS. USPS says it has arrived in Canada and left the airport so it cannot track it further.

Canada Post is not interested in trying to resolve my issue and seeing if they have it somewhere, they hung up on me.

The tracking code is - LH124320069US
Desired outcome: I want to know where my prcel is and when I will get it.
Canada Post
-
Mail being consistently delivered to the same wrong address 8 times now
Our mail keeps being delivered to 5979 Oldfield Rd. instead of 5797 Oldfield rd. I think the mail carrier is not paying enough attention or needs glasses. It's happened to us 8 times since Nov 16th when we moved in to our new house. However, we became aware that the previous owners had the exact same issue as us and had to become friendly with owners of the other address that the mail carrier had been switching the deliveries to because it happened so often. Please! Help us find a solution tot his issue.
Desired outcome: The mail carrier to be made aware that he/she is inverting the address and to get the address correct.
Canada Post
-
Parcel delivered to wrong address; person received parcel and opened the parcel
1) Delivery to wrong address
2) Re-deliver with box contents not enclosed
3) Delay receiving medical supplies for life sustaining measures
4) contamination: why open the parcel?
5) Tampering of personal/medical affects not address to this person
6) Privacy issues: my personal private information was on the insurance form, found inside the box
Desired outcome: 1) Assess health of post person: mentally,visual impairment,drugs impairment 2) Assess "fit" to work. 3) Enforce criminal act of Canada for opening someone else's parcel whereby contaminating my medical supplies
Canada Post
-
Christmas cards still not received from uk and sending to uk
I mailed card with pics in a bubble mailer on December 3 to my son in UK - he still has not received this!

Also, I sent cards to my other family in the UK and they still have not received them - posted on December 5th.

You are worse than any third world corporation and should not be in the mail/post business whatsoever. Your cost to mail letters /cards etc. is way too much and you are ONLY interested in delivering parcels or packages which should be left to the experts which you clearly are not.
Desired outcome: some other explanation than saying its Covid!
Canada Post
-
Non information provided on non delivery of Parcel
Parcel (Tracking Number MJ972207715CA) was processed at the Courtenay BC Post Office on December 20, 2020 at 04:46 AM. Since that day this item has been in transit.. After waiting until after Christmas, a ticket was opened (139113222) was opened with Canada Post and was told the this would be looked at and Canada Post would reply by NO LATER THAN 05 Jan 2021 with an email with the results of the inquiry. No email was received and according to the Canada Post Tracking site, the parcel is still in transit.
Desired outcome: Would like to know where parcel is and why there has been on movement of the parcel since December 20.
This review was chosen algorithmically as the most valued customer feedback.
Approximately 10:45 am 5/01/2021 I went to this outlet to mail a parcel to UK. The very rude postal service person informed me, in a very sharp manner, that I should have filled out the customs form on line, since she said that as from 01/01/2021 everyone had to. I knew nothing of this since I rarely send International parcels. She begrudgingly gave me a...
Read full review of Canada Post
This review was chosen algorithmically as the most valued customer feedback.
On Dec 18, 2020, I sent a legal document via registered which included tracking, this involves getting a signature from recipient, the delivery person instead put it in a mailbox and never tried for a signature, when if not deliverable a notice is put in mailbox for pickup at the post office and a signature is required at pick up, because of thi...
Read full review of Canada Post
Canada Post
-
Misdelivery of a package in cow bay, ns
Canada Post tracking says my package was delivered dec. 21, 2020, I did not receive it. Item was ordered from walmart, sent by Roastedcanuck Inc. Item was 5 pack adjustable face mask lanyard colorful. item $20.19, eco. $0.50, shipping $9.99, HST. $4.60, total $35.28. Canada Post is giving me the run around, not filling there responsibility. Should I contact the media or who?
Desired outcome: I would like my package
Canada Post
-
Christmas packages not received
I mailed 2 packages to my brother in London, Ontario which are Christmas presents. The first package was mailed on December 15th 2020 and the cost to mail this package was $31.02 - this package was supposed to be delivered in 4 business days but to date it has not been delivered. The tracking # is 0436488001703259. This package has been sitting in Winnipeg MB since December 30th so it travelled from Vancouver BC to Winnipeg MB and it took 15 days to do so. The expected delivery date shown now is January 4th, 2021.
The service is unacceptable, if I was told at the time of mailing the package that it would take almost a month for the receiver to get this package I would have use another carrier. Unacceptable service and to add insult to injury there is no one available with all of the post office's links to speak with me.

In addition to the above package I mailed another package on December 22nd 2020 this package has not been received to date and is still in Winnipeg - given the fact that people are sending more packages during the Christmas the post office should have laid on my transportation to service the public sending Christmas gifts to family and friends across Canada. This is unacceptable service which adds insult to injury because the customer is unable to speak with a real person. UNACCEPTABLE SERVICE
Desired outcome: Where are my packages and when will the recipient receive their Christmas Gifts?
We are here to help
16 years' experience in successful complaint resolution
Each complaint is handled individually by highly qualified experts
Honest and unbiased reviews
Last but not least, all our services are absolutely free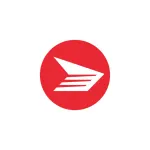 Canada Post contacts