Canada Post complaints
1007
Canada Post
-
Customer service agent
Received a notification about delivery of an item in my email but the item was not for me. So how did the shipper get my email address? I called customer service to find out why. The agent said they probably stole your email address. He said "I could go on the internet right now and in 10 minutes get your email address". I asked why they would do that. He didn't know and said they didn't have a service number to escalate it and they couldn't provide any info due to privacy laws. Then he hung up on me.
Desired outcome: Would like to know how the sender got my email address through Canada Post
Canada Post
-
money orders and grams
On Sept 01 I went to local post office (Lillooet) to purchase a money order. Bought an express envelope and mailed it. It was received on Sept 03 however Canada Post was unable to validate or locate the serial number so they sent it back to me which I received on Sept 21. The same day I went to the post office and explained what happened and that I needed another money order. You will have to go to your bank and cash it as we don't have enough money but if it can't be cashed how is the bank going to do it, I just want to replace it, phone this number which I did and was told my money would be mailed to me within 15 business days, but I paid cash for this and it's ridiculous that I have to wait any amount of time, it should be rectified somehow by the post office at that moment. A customer should not pay cash and then have to wait to get that cash back. It was my son I was sending this to and sent 4 or 5 previous ones with no problem so now he has waited from the 1st of the month and still waiting for his money to arrive. Yesterday the 22nd I finally got it resolved by going back to po and then they told me oh yeah we told you yesterday that we'd replace it then you could go cash it. I didn't argue the point. So today, after talking to my son, decided to send a money gram. After you leave you have to phone and verify code etc which I did then was told it was filled out with wrong name so went back to po to see if they could amend it but of course not, phone this number which I did and again I'm told oh 15 business days for refund.
Not more than 5 minutes ago I paid $375.00 cash for a money gram and now it's not even going to whom I sent it but I have to wait up to 15 business days to have it returned. This is inexcusable then to be told by the post office that next time give the clerk the receiving code...well sorry but I'm new at this, I just have stuff written down to be asked about it which I should have been asked do you have a receiving code then I would have looked at my info and yeah or nay. Now here I sit with still no money sent to my son and he's still waiting after 3 weeks of being shuffled about. Big, big inconvenience. I am outraged by the fact that I don't have an extra $375 to say oh okay I'll send another one right away, no I have to wait til I receive it then send it off again more time ticked by. Very inconvenienced.
Desired outcome: change the way these things are handled, if there are mistakes made then they should be able to be amended by the cashier. This is a total inconvenience to your customers
Canada Post
-
International delivery
I have an item being sent to me in Ontario, Canada from Australia that I've been tracking. It arrived in BC on Sep 6 and made it to Ontario on Sep 14. I just checked this morning (Sep 18) and apparently it's being returned to sender due to incorrect address info which they were unable to verify as of Sep 15. I called customer service to try to resend the item and I was told it's been too long, it's already in Toronto. I asked why I hadn't been contacted and was told they didn't have my phone #. I asked if they contacted the sender and they said they don't do that. How do you expect to verify address info then?! After going around in circles on the Canada Post site trying to find a forum to file a complaint which didn't involve a public post on social media I'm here. I'm unable to open a service ticket because apparently the international tracking # I provided isn't eligible for this service. The "chat" is not a chat; it's just an FAQ section. Absolutely infuriating.
Desired outcome: I want my parcel delivered to me and your policy should be to contact the sender in cases of address verification.
Canada Post
-
mail missing
After 2 years in the same home, I found out 2 days ago that your company has my address marked as non-existant and my mail has been getting returned to senders. This is not satisfactory. My address shows up on Google. It exists. Just because your carriers are too slow to figure out an address doesn't mean it doesn't exist. An address is there for a reason, and I have lost parcels and 2 years of mail thanks to your company.
Desired outcome: GIVE ME MY MAIL
This review was chosen algorithmically as the most valued customer feedback.
September 17, 2021, 10 AM to 10:30 AM Hi Canada post Complaints, Canada post delivery person buzz me. I told them I'm just getting out of bed. They immediately made their own decision to leave a card for me to pick up my package the next day. To inconvenience me. I immediately got dressed went to the elevator and then to the mail room she then accused me...
Read full review of Canada Post
Canada Post
-
No complaints number or form on website
Canada post has a link to "file a complaint" which just sends you in a circular redirect around their support forum. Today, the Canada post worker dropped our parcels just inside our fence, obstructing the pathway for other tenants. The parcels were not heavy, and the employees have no had issues in the past opening the gate. Shoddy work and no way to file a complaint. Can anyone give me the number? The website does not actually have one, they lead you down a wormhole and expect you to give up. We are not giving up. We're fed up with this.
Desired outcome: A clearly indicted complaint number as well as a way to file a complaint online
Canada Post
-
delivery of mail
We are a business in Tecumseh Ontario. Whenever our regular mailman is off, which is very often, we don't get our mail. It is delivered to a community mail box despite the fact that this is a business and not a residential building. Because of this, we went to the trouble of getting keys for the boxes. When I checked the boxes, there was a cardboard inside the boxes indicating that the box is "closed" as it should have been because this is a business. When our mailman went on vacation and we had to start trying to find our mail again I went to the Community Box, and found that the keys I have no longer work. Our mailman is on vacation and we haven't received any mail for the week and I can't access the box. It is impossible to get in touch with anyone at Canada Post and I don't imagine we will get any mail this week as we will have to wait until the regular mailman comes to access the box. This is a business and we need our mail.
Desired outcome: to have our mail delivered to the building on a daily basis.
Canada Post
-
Item not delivered after 6 months and counting....
I mailed an item costing just about $1000 (bought off amazon from a vendor in china), which i got authorization to return for reimbursement. I mailed it on 1st march 2021, today its sept 7th and still 'in transit'. This item cleared customs in china months ago and had been 'in transit' ever since.
I was informed at most it would take 3 months, even with covid lockdown situation happening.
Any attempt to contact canada post ends in saying no new info is available, just to keep tracking the item.
I have valuable dollars tied in an item that i cannot use and i am helpless to do anything about it.
Desired outcome: I JUST NEED MY ITEM DELIVERED SO I CAN GET MY REFUND
Canada Post
-
Fwd: Delivery Status Notification (Failure)
I l ive in an apartment building. whwen parcels are delivered, a key is to be placed ikn my mail box which will then open the parcel delivery box so i can retrieve the parcel. Instead of placing the key in my mail box, he said he left the key on a counter in the mail box room. He did not let me know about this. Obviously someone else took the key and stole my parcel.
1) why did the mail carrier not place the key in my mail box as he should have?
2) the parcel was from amazon and I paid U.S. funds for it plus shipping.
3) I am thus seeking these costs refunded from Canada post.
4) Canada post also requested my credit card # when i first complained and I am seeking any charges to my credit card if it is compromised.
Canada Post
-
Mail carrier is damaging my mail
The mail carrier is damaging my addressed mail, by jamming alot of junk mail into this box every 2nd day.
It is a federal crime to knowingly damage my addressed mail.
I will see you in court, if this continues to happen.
This is totally unacceptable.
Canada post mail carriers; have no commonsense.
This will be the final complaint I will make, no wonder this Corporation is losing money with very lazy & poor mail carriers.
Desired outcome: stop damaging my addressed mail by filling box full of junk mail daily.
This review was chosen algorithmically as the most valued customer feedback.
a letter was mailed from forest office aug 2 i live 7 k from the post office it is now aug 18 still no letter
Read full review of Canada Post
Canada Post
-
My mail carrier kicked my dog spat at me and took my picture
My name is Jamie Muchmaker
I live at 22 Colborne Street east in Lindsay, Ontario my postal code is K9V 1K3
(1)About a month ago during covid-19 when we are told by government officials to wear a mask and stay at least 6 feet away from others
My mail carrier run-up to me two houses from mine that he was standing in front of when we saw each other screaming and spat in my face well I was walking my dog who was leashed beside me.
(2)Another time he saw me in my front yard he came over from across the street onto my grass and took my picture without my permission then quickly left.
(3) After that on a separate occasion, he came up my driveway and kicked my dog.
I see that he is still delivering the mail on the same route despite the fact that I have reported it both to the Lindsay police and Pauline the manager at 32 Cambridge St. S. post Office.
I have informed Pauline at the Lindsay post office that I do not want that man near me or my property after his actions and her solution was to move my mailbox somewhere else on my property like besides my tenant porch on my driveway where it would get knocked around as I move things up and down my narrow driveway and confused with my tenant's mail or right under my living room and office window that he would be peeking through every time my mail is delivered or pay for a P.o. box.
I do not believe that I should have to double pay for a service that I already pay for through my tax dollars, and do the work of picking it up that others are paid to do. Also, the withholding of service, until I get a P.O. Box is also criminal as it is mail tampering.
Desired outcome: I would like a new mail carrier. I would like this complaint to be documented numbered and filed, and for him to receive punishment for his actions.
Canada Post
-
Delivery
I have a package that has been on its way from China for awhile now and it is supposed to be delivered today has been out for delivery since yesterday it says now they've moved the delivery date to August 18th, this Canada Post team is by far one of the worst mail teams I've ever used I always have some sort of issue with them pretty much every single package I order and gets processed through them. Learn how to do your job correctly I shouldn't have to tell you that.
Desired outcome: Get them to fix their dedication to the job, this is not it.
Canada Post
-
missing package
I have a package that was sent through ICS courier w/ tracking #ND03ZY0217E9YLV0Y7A7. I've confirmed with ICS and they said it was delivered at the Canada Post depot at 5940 Ferguson Rd, Richmond BC. A person with the name of BILL signed for a package at the depot. Please see attached signature also. The package was addressed to MEC-returns, 5940 Ferguson Rd. PPC Commercial return, Richmond, BC, V0Y 7A7. I've called MEC and they still haven't received it and the package has not been returned to me either. I've called your Canada Post Customer service and the person that assist me didn't want to hear my explanation and hanged up on me instead of providing a resolution. I don't know what kind of business you are running that you have a rude customer service agent and on top of it you have an employee that may be stealing a package.
I hope you can at least offer to do some investigation on this and not just ignore or bury this message. You may respond to me @ [protected]@gmail.com. I hope to hear from you as soon as possible. Thank you in advance and have a great day! Rose
Canada Post
-
theft
I ordered a lot of things from china .one is a portable car lift .the post said del. also the 2 electric scooters .they where never del. costumer said it was scanned del.an they left it like that .they are bigger items & i am always home since i am retired an have a hard time to WALK Tracking no.LX291146555CN, LZ922972237CN, LZ99445245CN. Ii feel some one is marking. del an taking them. my name is GARY OUIMET 1767 RUTHERGLEN CR SUDBURY ONT.P3A2K4
Canada Post
-
undeliverable mail
I have received two emails from Hydro One in Ontario saying that my bills are being returned as undeliverable. They are using Canada Post as the reason that I need to go on paperless billing. My bills are addressed properly according to the rules to use my Civic address and not my rural route number. They have always come to my mail box, but my concern is that they are causing upset and concern for many older residents who may not understand that it is just a lie from Hydro One to try and force them to switch. Canada Post should tell Hydro One to stop this practice and only switch people to paperless billing if they choose to do so and stop blaming Canada Post for the reason.
Canada Post
-
Mail Delivery
We have had numerous errors in delivery in the community and it has gotten out of control. Community members are posting daily - packages and other mail box items that have been delivered to their mail boxes in error on the community facebook page either looking for missing mail and Canada post packages or seeking the rightful owner...

The must recent was a check that was mailed to my residence two weeks ago that has not been received, the sender had to cancel the check and re-write. This is a frequent client and she mailed it to the correct address.

The second issue is an RCMP clearance certificate that was confirmed MAILED by Ottawa RCMP to my address over two months ago that has not been received at all - this is for employment and this is ridicules.
Desired outcome: Speak to the carrier this is a serious job
Canada Post
-
Delivering mail at wrong address
Canada Post has been delivering all my mail at wrong address from last 2 months. My mail has been opened by residents at the address my mail was sent. So from last two months I have no privacy as they know what I buy, how much I pay in taxes (personal and property), what my salary is, and my other expenses or bills I pay. Yesterday I got my neighbour's mail sent to our mailbox.
Desired outcome: Some competition so these Lazy people do their job
Canada Post
-
Delivery
Watched delivery driver pull up fill out a I'm not home slip and put it in my mailbox. No attempt to knock on door at all vehicles we're all in the driveway house lights on. If your drivers can't deliver what's the point of having them now I have to wait three extra days and pick up my parcel myself at some distribution center. Thanks for wasting a bunch of fuel to deliver me paper when my parcel was in the back of the truck and I was standing in my front window. Had no choice but to use Canada post for this delivery and if I knew Canada post was gonna handle it I would have shipped somewhere else. They have the worst most unprofessional lazy drivers around
Desired outcome: Have Canada post stop delivering parcels they can't do letters let alone packages.
This review was chosen algorithmically as the most valued customer feedback.
Why haven't I gotten any CANADA POST Mail Delivered for over a week? My mailing address is 10923-99 Avenue, WESTLOCK, Alberta, T7P1P2.
Read full review of Canada Post
We are here to help
16 years' experience in successful complaint resolution
Each complaint is handled individually by highly qualified experts
Honest and unbiased reviews
Last but not least, all our services are absolutely free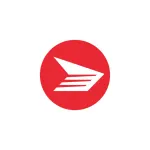 Canada Post contacts