Bob Evans
-
disrespectful staff
I recently dined in at the bob evans in bridgeport, oh. I would first like to say that it started out as a wonderful experience, our server, shay was very nice, she was very knowledgeable of the menu and also offered us some really good suggestions off the menu as we was having trouble choosing from the great selection. The food came out pretty fast and everything was wonderful. About half way through our meal we heard arguing from the back of the kitchen area, and a crew member came out of the doors and walked to one of the computers then walked back toward the back of the kitchen on his way through from what I observed it looked as if he accidentally knocked something off of a cart sitting in the middle of the walk area. And another server, a young girl with blonde hair and glasses started to yell at the young man, she called him a f-ing r#d, and the young man came back out of the doors, our server, quickly defused the situation by telling the young man not to cause a scene in the front the restaurant. He said something to the young blonde serve very low to where we could not hear him, and walked in the back. She followed him yelled and cussing. A few minutes later our server, shay, came to our table and politely apologized for the scene we had witnessed. She asked if we needed anything, brought us our refills we requested and again apologized. When she walked back up behind the counter she was called to the back, after her being back there for a few minutes we could her a little arguing, mostly from the young blond server, she came from the back of the store saying "f - you" to someone we only assume it was our server. I was very upset by this. Mainly because no manager was there to defuse the situation, our server took charge and tried to stop the situation from getting out of control. Only to be treated with a tremendous amount of disrespect from this young blonde server. I felt that this girl was very unprofessional in so many different ways, I myself work as a manager in a resturant and I would never allow my staff to treat eachother with this type of disrespect, and I feel that if bob was alive today, he would never allow this girl to treat her fellow co-workers in that manner. And I think that the manager on duty that day should be talked to. Because we never seen him/or her one time, the only person who ever came to us to offer us an apology for this incident was our server, and she was the only one who took charge to diffuse the situation before it really got out of control. I feel at the least she at least deserves recognition for standing up and taking charge. I would be proud and honored to have an employee like her work for me. She made our experience great at bob evans even with the incident that happened during our visit she still made the meal enjoyable and I would just like to find a way to tell her thank you and to keep up the good work. I only hope one day it pays off for her. She was a pleasant person, and we would return to bob evans because of the service she provided us during this trip. Thank you, shay. You were wonderful.

I am going to post this as many places as I can. As I am very upset about this and I think that this needs to be addressed by the store's general manager or owner.
This review was chosen algorithmically as the most valued customer feedback.
Okay this is the 3rd time I have tried to send this form. I recently visited a resturant, which I go to often, and had some of the worse food, service, and treatment that I have ever gotten.Our food was cold, we ordered salad she brought it to the table and said you didn't carry the dressing but if that was all we wanted she would whip some up it was nasty...
Read full review of Bob Evans
Bob Evans
-
advertising
We saw on the sign outside of the establishment in Bowie, MD, that the turkey dinner was 6.99. This drew us in. We asked our server about the advertisement and we were told that the dinner was the smaller size. We said that was fine and placed the order. When we were presented with the bill it read 7.99 for the dinner. When we questioned this st the register, the cashier would not change it. This was a very disappointing experience.
Bob Evans
-
soup and service was awful.
Bob Evans Henley road. My Daughter and I dined in 11/15/16 around 6:00 pm. We were greeted and sat down in a timely manner. I noticed the restaurant wasn't very busy. The waitress took our drink order and we told her we would also like to order now. She took some time to get our drinks and rolls we had ordered. Then we waited and waited and we were thinking about leaving when our waitress brought our food. The waitress told my daughter to be careful with the soup because it was very hot. We started to eat and my daughter said to me that the soup was cold. I tasted the soup and it was cold. We waited some time again before I could get her attention. We told her about the soup and she left and then returned with some hot soup. The waitress never returned to our table. We got up to pay for our dinner with no bill. I told the young lady what we had to drink and eat and she rang us out. I did notice that the manger was cleaning off tables on the side we were sitting at. Maybe the manger should be more attentive on how slow the kitchen staff was getting food out or how long food was sitting before delivering to the customers table. My wife and daughter had eaten at this location on 11/14/16 and had told me there service was terrible but the food was good. There are problems at this Bob Evans location if you care. I don't want free food and I don't need anyone to call me or email me your sorry. What I do want is good service and good food or is that to much to ask for.
Thank you!
Tony Folds
Bob Evans
-
service
On Friday Oct 21 at the Fredonia N Y store, we were not waited on after being seated for 31 minutes.Asking to speak to the manager, who was unshaven and wearing yesterday's shirt, his reply was where were you seating. I no complaint about my seat. We will not be returning any time soon.
This review was chosen algorithmically as the most valued customer feedback.
I placed an online order at Bob Evans Rio Grande on October 20th. The order was suppose to be ready at 6:30 pm. I walked in at 6:30 and no one was at the carry out counter. I waited for 30 minutes when someone finally asked if the order that was sitting on the counter was my call in order. My food was cold when I got it home and part of my order wa...
Read full review of Bob Evans
Bob Evans
-
server left & no one covered our table
This was one of the worst dining experiences I can remember. We were seated, ordered drinks and placed a lunch order. After about 15 minutes the server was no where in the dining room. We waited and waited and were about about to walk out when a different server spoke to a nearby table who did not get the side of bacon ordered and their meal was nearly finished.

This other server asked us what we had ordered because there was four plates left under the heat lamps. The wait staff had no idea which tables these orders needed to be served.

Our food was finally served but the food quality was substandard because the bun was toasted and lettuce had turned black from the heat lamp; the plate was also scalding hot. Needless to say, I was not very happy with the food quality due to neglect on behalf of the staff at Bob Evans. A sandwich with Texas Toast on top is not very appealing and that is exactly how it was served.

The young lady who served the table was very polite and considerate considering it was not one of her assigned tables to fix customer service issues. A modest tip was given directly to this server and the manager frowned at the gratuity.

I work in the food service industry and have for several years, its no surprise for management to send an employee home during slow periods. It is disturbing to not service the customers who are inside the establishment awaiting quality assurance at a professional level.

How can I recommend this restaurant when I waited nearly an hour to be served a late lunch?
Bob Evans
-
charges
On April 23rd, we visited our local Bob Evans to have dinner. Store#533
My husband ordered the 3 course meal, and was charged for his dessert. Clearly, the dessert was advertised as part of the 3 course dinner.
Then, to top it off, our bill was $27.30, I had a coupon for $5 off, plus another $4 rewards. Still cannot understand that after taking the $9 total off of our bill, how it could still come to $21.93. (On the ticket given to us from our waitress, it shows before taxes, $25.45. Taxes $1.85, total $27.30)
If anyone can explain how this can be, we would sure like to know!
Also, this is the 25th, NOT EVEN 48 hours since we ate at Bob Evans, and when I went to do their survey on line, it said that I had exceeded the 72 hours given to me to complete the survey.
I really believe that Bob Evans Farms, sure are not what they used to be...VERY, VERY DISAPPOINTED! :(
This review was chosen algorithmically as the most valued customer feedback.
I bought a pkg of Bob Evans mashed potates singles. I had one of them tonight for dinner and it tasted sour and/or had a weird taste to them. Plus had black pieces of something in them. I don't know what it was. I examined the pieces but have no idea what the black things were.So I got out the second single and it was the same way. I checked the expiration...
Read full review of Bob Evans
Bob Evans
-
wait time.
My wife and I was at store #570 on Jan. 2nd. We were seated right away and our waitress was there to get our order within 3 or 4 min. She put the order in at 9:38. It was time stamped. At 10: 47 we got our food. The waitress said she didn't know what was going on. The place wasn't that crowded. Then when I was paying the bill the girl ask if everything was ok. I told her how long it took to get our food she said yes that they were slow in the kitchen today and told me to have a good day. Well you would think I could have got an apology at least. I would have thought we could have got a discount or something.
This review was chosen algorithmically as the most valued customer feedback.
I received a Bob Evan's coupon in the mail (aptly called "Junk" mail in this case). When I clipped the coupon, I didn't notice that its expiration was Friday of the SAME week! So, when I visited the restaurant the following Tuesday, I was upset when the hostess informed me that it had already expired and she didn't offer to honor the coupon. From a past...
Read full review of Bob Evans
Bob Evans
-
management
Visited on a Sunday and were quoted a wait time of 10 minutes, while it was 10am and busy there was only 1 manager on, how is that a good idea? There were a group of kids from a ball team waiting as well who commented that they were waiting for 20 minutes and were also quoted 10.
When I approached the gentleman Donte, he seemed upset that I was asking how much longer to which I then asked to please get me a different manager. His reply was, "My GM is on his way but I'm by myself right now sir", and also giggled to himself as he walked off with a towel to leave me up front in mid conversation with NO ONE around.
I was now getting upset by his lack of attentiveness to my problem and to the fact that I was talked to in such a manner. Very poor hospitality and common courtesy, by the way THAT'S THE BUSINESS YOU ARE IN...the "Hospitality Business". When he finally did return another manager was walking in, now almost 1030am, when I tried to talk with him, he ignored my attempt to get his attention and he actually stepped right around me. I now was furious. To boot the original man at the door saw me and said hi to the manager coming in without informing him of my need to speak and followed him in through the door by the registers.
I told my wife to grab the kids and go to the car, as I was going to talk with him and be right out. After another 5-10 minutes neither of them came to speak to me I went to find him. As I walked into the back of the restaurant and saw my neighbor Mrs Kuklich I said hi and she asked how I was. When I told her of what happened she explained that she just spoke to Gary the GM, who was the man who walked past me while I was at the front which I had learned from her as she just spoke with him, and said you may not get too far we smelled liquor coming off him. I didn't notice myself but then heard him berating a poor girl in the service area about her not attending to guest needs...how ironic huh? Maybe you should look at youself first as figer pointing leaves 4 fingers pointing back at yourself.
As she seemed to tear up I just wondered if this was normal, but others just kept working and looked as if its just another one of those days.
I wish I had taken a video on my phone to show you what the scene was like, but had given it to my wife to call Cracker Barrel to see how long a wait was. Needless to say this guy has zero people skills and HR needs to investigate his actions, people are not cattle they have feelings and I don't know anyone who works better when being yelled at. Shameful example of leadership and if you read this sir you FAIL ON AN EPIC LEVEL. I now understand when I read how Bob Evans has taken a turn for the worse as far as hospitality and service. Also she stated that earlier this week she tried to speak to him and he was never available, this is a joke in itself since WE are how you make a living and pay your bills. Again epic fail for the 2 managers that I TRIED to have assist me, I also asked Mrs Kuklich to respond so there are more than one of us for you to contact if needed.

Mr. Joseph Reisse
Churchville, MD
Bob Evans
-
cold and overcooked food
We saw ad on tv for your broasted chicken. Four of us went for the chicken. Two of us ordered the 2pc and 3 ordered 3pc. When we were served the 2pcs were so small that I would have been ashamed to serve them. The 3pcs were so hard that they looked like they had been reheated and all the potatoes were cold and the gravy was so runny, it did not even look like gravy, it looked like broth from a can. For $13.00 for the 3pc and $9.99 for the 2pc it was a shame to pay these prices for the food we were served. From now on we will go across the street to Kentucky Fried and get bigger pcs and hotter food.
Bob Evans
-
substitution of potatoes
We dined at Bob Evans in Norwalk, Ohio this evening and we love the roasted pot roast, but we don't like mashed potatoes. When we said we wanted to substitute the mashed potatoes for a sweet potato instead.she said NO she couldn't do that. WHY? We are senior citizens and dine there most frequently as do other seniors like us, As a matter of fact, the bigger percent of your business is probably senior citizens who keeps you in business. What's the big deal of substituting a sweet potato for the mashed pot.? We were very disappointed! Why should this request be a big burden ? We have eaten at B.E. in other towns and they were happy to accommodate us when we asked for the sweet potato substitution! Obviously the Norwalk, Ohio location has not gotten the word ! We will NOT dine there anymore!
This review was chosen algorithmically as the most valued customer feedback.
I bought a Family Size Bob Evans Mashed Potatoes at Ingle's Grocery Store and it was unfit to eat. Millions of tiny black specks of something of various sizes were throughout this product plus the pieces that were definitely rotten places in it. This is disgusting! It is not Pepper! I don't know what it is maybe specks of black metal. I don't want any...
Read full review of Bob Evans
The complaint has been investigated and resolved to the customer's satisfaction.
This review was chosen algorithmically as the most valued customer feedback.
we have visited three or fpur of your resturants lately and every one has made us wait real long to be seated and only two tables are filled with other people and once we do get seated with the meun we wait and wait clear up to half an hr and no one brings us water or even comes back to the table to take our order so we leave, another place we went same...
Read full review of Bob Evans
Bob Evans
-
chicken & noodles side dish
The Bob Evans Chicken & Noodles side dish purchased at Kroger Tylersville Rd., West Chester, OH last week was not the same as those previously purchased. When the film was removed after microwaving according to the directions revealed approximately 75% broth, 3 pieces of chicken, and very few, much thinner noodles. This was not like the side dishes of this product previously purchased or representative of the chicken and noodles served in our local Bob Evans restaurants. The use by date on the package is 8/3/14. The UPC code is 75900 00548. The Purchase date was 7/14/14. Cost $2.79. Date of use 7/16/14. I would like a refund of the purchase price or a coupon for a free side dish. Thank You.
The complaint has been investigated and resolved to the customer's satisfaction.
Bob Evans
-
slow and no refills
We have been to this Bob Evans three times. The first time my husbands meal was not what he had ordered then when they did bring it the meal was cold. The second time we went we waited 30 minutes and when they brought the rolls you could smell and taste the yeast. My meal was cold. The third time we went my mom ordered a chicken pot pie after 10 minutes we was informed that they were out of chicken pot pies. The waiter asked if she needed a menu she said yes, it was never brought to her. I had to get one. We waited 50 minutes and still hadn't received our meals, or refills on our drinks. That day we walked out. There was other people walking out and complaining also.
Resolved
The complaint has been investigated and resolved to the customer's satisfaction.
The complaint has been investigated and resolved to the customer's satisfaction.
Bob Evans
-
cold food
Earlier this year I went to Bob Evans and received cold mashed potatoes and cold & hard biscuits. .
I mentioned the cold potatoes to the server.and the response: Someone else mention it earlier in the day--regarding the potatoes.

I very seldom send food back for fear of what will be the response from the cook and people complain just wanting free something. .
Resolved
The complaint has been investigated and resolved to the customer's satisfaction.
The complaint has been investigated and resolved to the customer's satisfaction.
This review was chosen algorithmically as the most valued customer feedback.
My family and I (party of 8) went there on April 20, 2014 for Easter Dinner, and I can honestly say that I have never had such a poor restaurant experience in my life. Our wait to be seated was fairly significant (which is understandable due to the size of our party, and that we all desired to sit together), but not to worry, we had entertainment, as the...
Read full review of Bob Evans
We are here to help
16 years' experience in successful complaint resolution
Each complaint is handled individually by highly qualified experts
Honest and unbiased reviews
Last but not least, all our services are absolutely free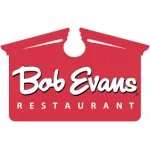 Bob Evans contacts