Honey Baked Ham complaints
92
Honey Baked Ham
-
Honeybaked Ham
Purchased a $90 honeybaked ham for Easter , they said it was 100 percent guaranteed , baked it Easter started to slice and it was nothing but fat . I was hosting Easter for a bunch of people but we ended up not being able to use this fatty ham . Being it is satisfaction guaranteed I called them and the general manager said I had to return the whole ham which was already cut up and I even submitted photos of the ham and the reciept . We are no longer in the area and unable to return this ham but we do have the reciept . Very unacceptable business , they don't stand behind their product and as we used to buy hams here all the time we will no longer purchase one again
Desired outcome: We want a refund being it is satisfaction guaranteed
Honey Baked Ham
-
Ham from honey baked ham
On May 16, I purchased a Easter Ham. Since COVID, they no longer open it in front of customers and you purchase and just expect the high standard of quality. I have been a Honey Baked Ham customer for 20 years. I just opened it and it's completely burnt, not presentable at all. I am not sure why anyone would even wrap that to be sold. The receipt and photos are attached. As a result of this on Easter morning, I will now have to find an open store, buy a ham and honey glaze ingredients and will make my own glaze to replace this and clearly this need to be thrown out. It's unfortunate and a full refund is expected and an apology.

Tiffany Anderson
Desired outcome: Refund and an apology at least. The replacement of time and added expense on Easter morning is clearly an outstanding issue but I am not sure how you fix that.
Honey Baked Ham
-
I went in today 4/13/2022 to get a ham and a turkey and wanted a 8lb ham butt.
I was told by the manager of this store that I could not have an 8 lb butt because I did not make a reservation, however I could purchase a 9lb or larger. Which I did. I usually buy at least 2 or 3 hams a year at your Duluth GA store located on Metlock Bridge RD 770-623-3547. I have never been told this before. My name is Stephanie Whitener and I can be reached at [email protected] the employee that waited on me did not even know what a butt ham was and did not know the difference between a roasted or a smoked turkey breast either. Think the people that wait on you should be trained better. Thought you might want to know what is happening in your store.
This review was chosen algorithmically as the most valued customer feedback.
I used to go to Honey Baked in Rocky Mount, NC. twice a week because it was a convenient location and good food. Today I went there and after three attempts they could not get my order right. I put my receipt on the counter told the waitperson never mind and left with only my Tea. A simple order. A plain Tavern Club with Tea and chips. This has happen...
Read full review
Honey Baked Ham
-
Boneless ham
Two days before Christmas I bought a boneless ham and two containers of turkey smoked and regular. The turkey was awesome, however, the ham was absolutely terrible. It was bland and had an odd taste. The people who took ham didn't finish eating it, and I ended up throwing the majority of the ham away. I am extremely disappointed in Honey Baked Ham and I will never buy their ham again!
Desired outcome: Compensation of some sort for the $55 I wasted!
Honey Baked Ham
-
never arrived
I thought it would be nice to sent my family in Florida a Honey Baked Ham to have for Christmas Dinner.
Bad idea... I told my parents that it was to be delivered so they could plan the rest of their Christmas Dinner menu. The ham never arrived ! I called Honey Baked Ham Co. to find out where their ham was. The customer server lady said that she had no idea. She could see where I placed the order and that it was to be delivered 12/23, but there was no tracking info. Told me that she could send a replacement in early January ! My 81 year old parents had to go out on Christmas Eve to try to buy a ham at the grocery for their Family Dinner. This is not a reliable company to order from. Save yourself the frustration and embarrassment, and about $100 and just buy a ham at Publix.
Desired outcome: to be heard
Honey Baked Ham
-
1/2 bone in ham
I received my 10 lb honey baked ham and it had no glaze on top. When I called Company they issued a $20 E card but their shipping is $16.95 which would take the whole card if I ordered something else. There is nothing to order in their catalog for $20.00 I could have bought a ham with no glaze from my grocery store at 1/3 of the price. I will never order another Honey Baked Ham.
Desired outcome: At least enough refund to order something else out of the catalog without the huge shipping charges.
Honey Baked Ham
-
Half Ham bone in
Ham has two stickers on top of each other. The bottom sticker has use by date of 12/28/2021. The top sticker has use by date of 1/2/2022. (See pictures). This feels like a health violation. How can a customer be confident in consuming your product? We have been customers for over 15 years. Very disappointed in the deceptive experience. Expect better when you are paying $70 for a ham.
Desired outcome: You decide!
Honey Baked Ham
-
Triple charges
On 11/22/21 my mother purchased 1 Han at your Crestline store in Alabama, she was charged for 2 at the cost of $114.43. On 11/23/21 she went back to the Crestline store to get a refund for the overage of $72.21, the woman who said she was management claimed the refund would show in her account within 7 to 10 days. It did not. On 12/6/21 she contacted the store and asked for the manager, this time she spoke to Caleb (who also claimed to be a manager) asked for her card info to issue a refund in the full amount of her purchase. She later checked her account and saw she was charged again for the full amount of the original purchase. If this is what you all consider to be customer service I find it lacking and very tacky. Financial abuse of the elderly is a crime. My name is LaQuinta Megginson and my mother is Glenda Megginson my number is 205-706-7811. I expect a correction of this egregious behavior immediately.
Desired outcome: A refund of $228.86
Honey Baked Ham
-
8 lb HAM
I purchase a Honey Baked Ham every year for Thanksgiving. I live in Georgia and always get me HAM in Georgia, usually Columbia Count GA. I recently started working in Aiken, SC and so this year I ordered my Ham at the Honey Baked Ham restaurant in Aiken, SC so I could pick it up on my way home back to Appling, GA. When we opened it on Thanksgiving mornign to warm up up some slices, the apperance of my immediately got my attention. The slices were much darker than usual but we carried on. I did not even eat the slices I put on my plate. We basically through the entire 1/2 ham away this year. I did not get to enjoy the leftover ham sandwiches for days, of which I become so fond of and look so forward to each year. In short the meet was much drier, less flavorable and just was not up to the high standard I have come to expect from your hams, which is why I'm willing to pay $80+/ham each year. I wasn't going to make a stink about it but I just saw an advertisement for your hams with a picture in which the meat was bright and pink and delicious looking. I just felt compelled to give this feedback and I think that some compensations (refund, gift card etc) is in order.
Desired outcome: Compensation (refund or gift card)
This review was chosen algorithmically as the most valued customer feedback.
I preordered ham 6-8 lb ham for Thanksgiving and was told to pick it up on Sunday 11/21/21, When I got to the store in Knoxville Tennessee the man behind the counter said you're getting a 8 lb ham and I said no 6-8 lbs, So he went to the cooler and I said 7 lbs would do, He then opened another cooler and gave me a 8.59 lb ham. I usually take a pic of the...
Read full review
Honey Baked Ham
-
Carrot Cake
I purchased a carrot cake for the Thanksgiving meal. I have had your cakes before that were delicious. I do not know what was wrong but the cake was so dry we had trouble eating it. My sister said it tasted like something you would buy in a day-old bread store. I served the cake because I had to. but was thoroughly embarrassed at the quality.
I always thought of quality when it came to the Honey Baked Ham Company, but no more. I cannot tell you how disappointed I am with your product.
Honey Baked Ham
-
8lb spiral ham was horrible
I've been ordering honey baked ham the last couple of years. I ordered this year and it was tasteless, the texture was stringy… I paid 100 dollars and was so disappointed….😞 I had people over for thanksgiving that had never had one of your hams, so I was really bragging on how good they were… I was very embarrassed of how this ham tasted.. I usually go to a store to pick it up but this year I ordered one online and it was horrible…. I couldn't give it away!
Honey Baked Ham
-
Honey baked Ham
We have been ordering Honeybaked hams for 40 years and we were very disappointed in the one we bought this year from your Boardman, Ohio store. The spiral slicing was only an inch and a half deep. My husband had to cut every slice of ham. We have never had a ham that bad before. There was also an extraordinary amount of fat on this one especially around the bone.

Patricia Filipovich
2275 Whispering Meadows NE
Warren, Ohio 44483.
234-600-5575
Honey Baked Ham
-
Shipping
CAUTION!

Due to UPS shipping delays, there is no guarantee your order will arrive on time. The day before Thanksgiving, I received an email that my Thanksgiving dinner order would come AFTER Thanksgiving.

Also, they advised to THROW OUT THE MEAL because they cannot guarantee the quality of the product.

Honeybake Ham is refunding my credit card, but that does not help my disabled family member with Thanksgiving dinner.

I am trying to find something via Grubhub to deliver something today.

I am so frustrated since I ordered this weeks ago to avoid this scenario.
Desired outcome: Warning to consumers
Honey Baked Ham
-
Gift card with lesser amont $ I paid for it.
On 12/28/2020, I purchased an online $100 gift card. I used it on 11/22/2021. The card was only valued at $50. I went ahead and used it, but kept the card. I called customer service, but they did not help. They gave me an email to send copies of my transactions.
I have not heard from them. Calls placed to customer service state call cannot be completed. They shorted me $50.
Desired outcome: Reimbursement of the $50 that they cheated me out off
Honey Baked Ham
-
Shipping
I place the order last night at around 11pm. I follow every step to change the shipping address for the recipient and save it. When I push the button, the shipping address went back to the old one. At night they are close, today at 9am the costumer service is telling me all the supervisors are busy and she can't change the address or cancel the order. If I can wait they can call me back at a later time. I told her I can wait over the phone and it has been over 1 hour of no answer or anyone trying to assist me. I don't want my money back just cancel the order and let me get if from other place or just change the address on the package. The order number is: 300111017.
Desired outcome: I want to cancel the order or my money back
Honey Baked Ham
-
Quality of the ham
I purchased a large bone in ham at the Waldorf MD store 9/8/2021. OF course you are not allowed to look at the ham. I was told it was a fresh ham. Paid over $68 dollars for my ham. Brought it home and it had a wonderful appearance but it had no taste. It could of been a cheap store bought ham . There was no honey flavor or sweet taste that use to make these ham so delicious. I have been a loyal customer of Honey Baked Ham brand for over 30 years. I've never had a ham with no flavor .
So I found the contact email address to notify the company. I just received back from my email that it only covers California stores . They sent me a link for another form to be completed but it never open.
What a disappointment in customer service and overall commitment to the customer .
I would of accepted a gift certificate or a partial refund .
Desired outcome: partial refund
Honey Baked Ham
-
Quality of product
The last 3 hams I have purchased have all had sections of black/burnt. I've been buying hams from honey baked for more years than I can count starting g in Ohio. I'm in Frisco Texas now. I'm very disappointed in the quality. Years ago they would never let a burnt ham go out. See photo. During pandemic you can't open the ham you have to walk to car or look at it when you get home.
Desired outcome: Just fix the issue/quality or I'll stop buying hams.
This review was chosen algorithmically as the most valued customer feedback.
I purchased a 10lb spiral ham and two roasted turkey breasts for easter. I purchase the same for every holiday... Unfortunately the ham and the turkey breasts were so dry and disgusting and tasted horrible and old but I had no choice but to serve some of it as I had 12 guests for the holiday. I am so disappointed in this and now most likely will no longer...
Read full review
We are here to help
16 years' experience in successful complaint resolution
Each complaint is handled individually by highly qualified experts
Honest and unbiased reviews
Last but not least, all our services are absolutely free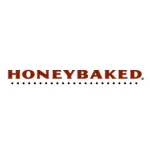 Honey Baked Ham contacts