Baymont Inn & Suites complaints
189
Baymont Inn & Suites
-
Hotel
I rented 2 rooms for a military graduation. My 2nd room had to be canceled as part of my party did not receive COVID results before graduation - the base did Covid checks. The hotel refused to cancel the 2nd room because I booked thru 3rd party. I have had BBB and currently SC Dept of Consumer Affairs attempt at interceding. The hotel fails to respond. Please reimburse my monies. Thank you
Baymont Inn & Suites
-
Facility
I had a reservation for 2 nights but checked out after one. The room and hotel were horrible. The hallway smelled of fences and cigarette. The rom smelled strongly of cigarettes. The room air conditioner was so loud that we couldn't hear the tv or sleep. Some of the channels on the tv had no sound. The hotel looked great outside but inside was disgusting. PGBR We moved to the La Quinta which was lovely as expected. Thought you should know.
Baymont Inn & Suites
-
Cleanliness/staff
My flight was delayed by three hours. I did not arrive on 6.11.22 like planned due to delay. I went to check in today and the gentleman at the front desk said my reservation was canceled. But they still charged me. I went to book again and he said that my card was declined (he was manually typing my card number) so I gave another one. He said that card I couldn't use there, asked if I had cash to pay for my room, which I did not. He said well I will leave this one up and on file so you won't get charged a deposit. But I still needed to pay cash. The housekeeper had no shoes on and was cussing. This whole place was absolutely disgusting trash piled all over by the doors overflowing. I left and told him to remove my card information and I wanted a refund.
Desired outcome: Full refund
This review was chosen algorithmically as the most valued customer feedback.
This hotel was under construction, main floor when we arrived. Lobby floors were unsafe. Main hallway was covered in plastic sheeting. 3rd floor rooms were fully renovated. Beautiful. Room 301 assigned but not as requested. We asked for 2 Queens. Shown 305 and we accepted. Entered the room and went to sleep. Two individuals used Key Cards after hours to...
Read full review of Baymont Inn & Suites
Baymont Inn & Suites
-
The stuff in how they do things
Okay my name is Katorionna Woodley I stay at the baymont in room 311 under the name Dajohn grace my phone number is [protected] but when I was stayin at the baymont amond was tellin me about the weekly ratein which was 5o5 but they end up charging my card a thousand in 56 dollars to stay there from may 19 until the 27 when the 27 cum around I leave the hotel two days later my card was being charged a thousand in six dollars that's not right at all when the stuff so lazy they don't clean they rooms right they leave the front desk just to go out in the back to smoke weed then u got one who just sleep her days away when she at work the manger rude I tried contact him in he was not trying to listening like I just don't get it
Desired outcome: They take my money over draff my account I have no money left to feed my family cause of the baymont
The rooms are nasty they over charge my card the manger rude as hell they not helpful or nothing they lazy
Baymont Inn & Suites
-
Bed bugs and being over charged
I rented a room 321 at the Baymont inn in Topeka Kansas for 2 days on 5/14/2022 came back and asked for my refund for the 2nd day an was told it will be refunded to my card. That morning I went down to complain about bed bugs that I took photos of and the manager told they will refund our money because they had a earlier complaint. Now they're saying they are not refunding me nothing an took 100 dollars out my account claiming I was smoking I never smoked nothing in the room

Keon Lard-Paralegal Specialist

[protected]
Desired outcome: My refund and investigation
Baymont Inn & Suites
-
Fraudulent unauthorized charges
When booking a hotel room you believe your dealing with The Motel of choice, you are not !

After you book your stay your credit card is loaded with inflated, bogus charges. You call to talk with an agent and told there is NO cancelation!

This is an internet SCAM and something needs done about it...went on way to long.

I booked in March, complained to credit card company Citi Bank to dispute transaction, to no avail. CANCELED MY CITI BANK MASTERCARD TODAY !@
Desired outcome: Shut these CROOKS DOWN !!
Baymont Inn & Suites
-
Baymont/ Jefferson City, MO
The letter below was sent to the manager (baymont.jeffcity.[protected]@gmail.com) of the Baymont in Jefferson City, MO on Monday, May 16. No response to date (May 18) so I am writing you!

Doug Greer

Confirmation # 81588ED070433

My wife and I stayed at your hotel last Friday night. Everything was great until we went to sleep at 10:30. I should say tried to get to sleep. We heard a loud clanging noise (metal on metal) and were woke up at

10:55

11:25

12:19

1:09 (Called front desk. Security camera showed nothing. Nothing guy could do. Lack of concern! Unplugged TV, microwave.)

2:29 (Unplugged refrigerator. NOISE STOPPED!)

The person at front desk was hard to understand. I requested another room but was told the hotel was full. No help from front desk at all. I had a full day training on Saturday and a 3-hour drive home after 6 hours sleep. That is unacceptable and I am requesting a full refund.

Doug Greer

414 S. River Birch Drive

Springfield, MO 65809

[protected]
Desired outcome: Full refund of charges- $92.90.
Jul 11, 2022
12:14 pm EDT
I called and spoke to the manager last week. She told me that I was instructed to unplug my refrigerator to eliminate the noise l. That is not true. My wife and I were randomly unplugging everything in the room to get the noise to stop. She also told me I was offered another room. That is not true. I asked for another room and was told the hotel was full.

Her defense was that there were 90 rooms in the hotel with noisy refrigerators and it was a manufacturers issue. I suggested they be replaced or that individuals staying at the hotel be warned of the impending noise issue.

I reiterated my request for a full refund and she said she would have to talk to other folks. No response to date.
Baymont Inn & Suites
-
hotel
I have work as an inspector for hotels and this place would not pass if i reported it. We stayed at the baymount in Wyoming, MI. the curtain had blood on them, the dresser between the beds had milk or something splatter on it, the walls were totaly filfy. the toilet seat moved when you sat on it and the bathroom floor had something sticky on it like glue. The manager did come in and tryed to help us. she did give a dicount but in my eyes I wouldn't pay more than $20 to stay there and that was even too much. we had no choice to stay because every other place was booked up. But never again. There was nothing there for breakfast like advertized too. I sure hope that no other custoer has to go through what we did.
Desired outcome: I would like to see a free night credit. This was not called for at all.The name was under Teresa Newcomb. dated 5/6/22.
Baymont Inn & Suites
-
Baymont Inn &Suites
My name is Tonya Teal and I stayedin the hotel from 4/15 to 4/17 when we reached we had to leave 100 dollars deposit which will be returned to us after check out when I booked the hotel I used Klarna but when I paid my hundred dollars deposit I used my debit card the hotel employee put the money on the wrong card instead of my debit card so now I'm out of 100 dollars cause the card they sent the money is not a card
Desired outcome: I need my money back on my original card
This review was chosen algorithmically as the most valued customer feedback.
He just stares at you doesn't say anything then when you ask something is very snappy and all around rude not professional at all.
Read full review of Baymont Inn & Suites
This review was chosen algorithmically as the most valued customer feedback.
That. I was at the reservations and I had a room and I called the reservation department on a Saturday and Sunday and they told me to hear register me as a rewards person six times then when I finally spoke to a supervisor the following Monday he told me he know I didn't come there to waste my time trying to complain about someone and he did apologize for...
Read full review of Baymont Inn & Suites
Baymont Inn & Suites
-
Price and service
I received a quote by email and called to confirm the total cost of 19 nights stay at Marianna Fl. When I got here they said it wasn't accepting my card and I paid cash for 5 nights. When I went in to pay for the remaining 14 nights the price went up nearly $500. I spoke to the manager who was rude, unapologetic-and even though I showed him my email he denied he could do anything further. The pool gate was broken the whole 5 days we were there and no breakfast as promised. Cold stale coffee was the only thing on offer. I would like a refund.
Desired outcome: Refund my stay
Baymont Inn & Suites
-
Management/hotel
I stayed at the baymont inn in Kokomo Indiana and this was one of the worst hotels I've ever been in. This hotel is filthy! It has bed bugs! I was so grossed out, I immediately had to check out. I will never stay at a baymont ever again! You should be ashamed of how nasty this hotel is. I took my chances with staying at a cheaper hotel than what I normally do and I was appalled when I walked into my room. Management should be fired since they obviously don't know how to supervise their employees and or train them correctly on how to clean a room/entire hotel!
This review was chosen algorithmically as the most valued customer feedback.
I was a customer at the baymont at 5887 osage beach pkwy I was in room 307 no heat in room phone did not work curtain where all rip up maintenance try to fix the heat no luck so they switch room 309 the heat shut off 2 times in the night the sheets on one of the beds had a big black stain and the beds where all broke down I talk to the manger this morning and seemed like no big deal my cell nub is [protected]
Read full review of Baymont Inn & Suites
This review was chosen algorithmically as the most valued customer feedback.
I am currently working and staying at the Wyndam Baymont in Osage Beach Missouri. They have bedbugs. I have been bit several time's and until it's under control, I would like a room at another hotel tonight and tomorrow until I can figure out what to do because I have not been being paid my full paycheck for the past two weeks so I'm broke. I need my rooms paid for tonight. I am getting ate up with bed bugs
Read full review of Baymont Inn & Suites
Baymont Inn & Suites
-
Hidden cash fee
I made a reservation at the Baymont inn and suites in Wichita Falls Texas. I reserved it 11 days in advance. hours before checkin they called and because I have the same area code as the hotel, they tried to make me pay a $200 cash deposit, even thought I used my credit card. They waited 11 days to tell me this. It was never on the website.

I would not recommend this hotel to anyone. I had to cancel the reservation and it put me in a major bind.
Baymont Inn & Suites
-
Hotel stay
I booked at room at microtell hotel right outside of the villages florida. I reserved the room on a credit card. When I checked in I put the whole stay on my atm card. 1107.05. They were paid first day as soon as I got there. They left the entire charge on my charge card even though they were already paid! Can hotel do anything? No. Can my charge card do anything? (by the way i've called them and send them every verification of this. The. They mail me a paper saying. Sorry. Too late! Can you get ahold of anyone at cci hotel? Can you even find a valid number? No! They are a ripoff third party to steal your money! In the meantime I keep getting charge card statements ranking up late fees. Now trying to ruin my perfect credit!
Desired outcome: Take it off my charge card!! And I'm not paying any additional charges or late fees! And I had to cancel my card after 35 years
Baymont Inn & Suites
-
My stay at baymont
As soon as we walked in our room we noticed it smelled like leftover food and the bathroom also smelled ...to put in bluntly like a dirty crotch. But we were excited to swim so we just changed right away and let the smell go and went down to the pool. After swimming for a while the pool got pretty crowded I would say probably 30 people so we were going to leave when we noticed there wasn't one single towel and like I said about 30 ppl in the pool with no towels. So I tried to use the emergency phone in the pool room to call the front desk and thankfully no towels was just an inconvenience and not a 911 emergency because the phone was disconnected. So I ran out freezing and soaking wet to get towels for everybody which was annoying but I was like maybe they are just understaffed. So we go back to our room and try to settle in when my 5 year old daughter says "mom there is blood on my pillows and blankets!" So I start checking the whole room and the whole room was literately covered in blood splatters. Not old blood that had been washed and turned brown not bright red blood that was fresh it was dark purple blood splatters that had to have been recent all over the room.the walls, windows, bathroom floor and shower curtain but worst of all all over the blankets and pillows my daughter climbed in.and as if the blood wasn't bad enough, the bathroom ceiling had black mold all over it dirt piles like it hadn't been mopped in months around the door way and diharea splatters on the side of the toilet.. it was absolutely disgusting and I have never experienced anything like it. We immediately packed our stuff and left. Yes we did get our money back but this was so foul and disgusting and who ever was responsible for "cleaning " that room should be held accountable. We were there Saturday November 27, 2021 at the walker location.
Baymont Inn & Suites
-
Not running water and front door would not lock.
I checked in around midnight from a long drive. I was so tired I went right to bed. Then around 5am the diesel trucks that were parked out front in the parking lot at my door Woke me up from the idling noise at 5 in the morning! So now I cant get back to sleep so I went to jump into shower to find out there's no running water! I called the front desk and they didn't care! So I walked to the front desk and was told the city shut the water off. I waited to around 8 in the morning for water to be turned back on. I get ready to have breakfast just to find out they were out of everything! Also the front door would not lock at all! All you had to do is turn the handle and door opens. I told the front desk and they didn't care at all! Employee just looked at me with a smirky smile.
Desired outcome: Credit or refund
We are here to help
16 years' experience in successful complaint resolution
Each complaint is handled individually by highly qualified experts
Honest and unbiased reviews
Last but not least, all our services are absolutely free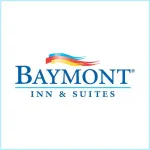 Baymont Inn & Suites contacts