Global Discovery Vacations complaints
75
Global Discovery Vacations
-
Customer Service & Management
I have owned in this company for 15 years. The products were so horrible when we started that we only used it twice and then wrote it off as a total loss.

We started getting phone calls from their marketing team saying that they've improved the company and we should give them another chance. So, we set up an appointment in MN with a guy named Mike Cantrell. He gets us in his office and said the whole sales speech: "It was a bad company but I've been hired to turn it around...we can sell you more stars and up your membership status and it will be the best decision you ever made...yada yada yada"

I asked him to send me the paperwork to review. Guess what? He said they can't send paperwork until you've PAID UP FRONT for the upgraded membership! No kidding! I then tried to contact a manager with over 7 phone calls and messages. I had one return call at 7:20am when I was sleeping. Tried to get her to return my call at a later time of the day? No avail. Her name was Marsha McKinley. Out of all the companies I've ever dealt with in my 63 years, this one is probably the worst. I would like my money back...or, get upgraded for free at this point cause they've had my membership for 15 years and it's so crappy that there are no places of interest to stay and the ones they have are well below vacation club standards.
Desired outcome: Money Back OR free upgrade to something that is of reasonable standard to use
Global Discovery Vacations
-
That I was verbally misinformed
First clue should have been that they locked us im a room that no one else has access to to start with. Only employees. The free vacation. Not free cheapest is 150 for 2 nights. And you just pick the town no info in resort.

I was told I had time to cancel if needed. Not true. You have 3 days. The places you can stay are not the pictures they show you. They again pick months in advance and hope you get something worth a shit. I have called and called and texted. I want out. Again today asked for someone who could cancel my contract and 15 mins later lady stated on one could be found they would call me back. I am ready to post papers of misleading information as well as stand outside their build and tell every one going in what a scam this is go home. Nothing is free EVER.
Desired outcome: Want out of contract and my deposit of 649 back
This review was chosen algorithmically as the most valued customer feedback.
My husband and I have joined global vacations, we have been members for 5 years now. We started with 6 stars and increased to 17 over the last 5 years. In the beginning it was nice, we were able to go whenever. When we increased to 17 we were told we are now vip and can call in and have our own personal "concierge". And that we have first priority on a...
Read full review
Global Discovery Vacations
-
Scam, did not come through on promises, want out of contract.
We participated in a Zoom meeting where we were offered to participate in their travel program that would offer discounts that were not available to others. We were offered a "great price" but had to sign up right then. If we were to contemplate it first and call back it would have cost us twice the amount. I feel like we were pressured to sign up right then. After signing up we examined the website and discovered the vacations would cost us just as much, if not more, than if we booked it ourselves. Also, the hotel "deals" they claim to have cost more than if we book the same hotels through hotels.com or booking.com. We have been on a few weekend getaways since signing up and have never used GDV services as it would have cost us more.

On top of this, the "free" vacation offered when signing up was still going to cost us over $500 after taxes and fees. This is the biggest scam. They can keep the monies they have already scammed from us, but I would like our contract cancelled.
Desired outcome: I would like our contract cancelled
Global Discovery Vacations
-
Travel, condos, etc
My husband and I purchased a membership 3 years ago. We signed a contract and are still making monthly payments. They never told us that we would have to pay interest and they add a 400.00 fee every year. We have not used this membership once and it seems we never pay the total down. It's horrible and I wish we never signed up for this .

Valerie Cox
Desired outcome: Cancel our membership
Global Discovery Vacations
-
condos, cabins, rentals
when we bought our membership we were told about rentals and that there were a lot of them to choose from. for 2 years i have looked and tried to book vacations for condos, cabins,rentals and none are ever available. i want my 10,000.00 back. tired of paying monthly maintenance fees and tired of Global Vacations not living up to their contract. Sounds like a Class Action time in the future.
Global Discovery Vacations
-
Making Reservation
I have tried several times to make reservation for a particular date, February 24 - 28th, to Daytona Beach, I have called/text/email/ and still I cannot get anyone to book my request? when I do get Customer Service, then send me back to the Rep that does not call me back to let me know if there is a problem. now they or Close Monday and Tuesday and the date I want is next week, this has been going on since Feb 4th
Desired outcome: I would like for my rep to give me a call back on the dated I requested or let me know if there is a problem.
Global Discovery Vacations
-
Cruise department
Horrible service!
Called to change my husband, who works in the medical field and can not get off work, to my granddaughter on a booked cruise. Was informed by Royal Car. It's not a problem. Since my cruise was rescheduled due to covid in 2020, we were out sourced to Global for rescheduling since Royal Carb. Could not handled everyone rescheduling. Called Global and they wanted another 1100$ to change persons. I was told only my husband could use the $1100 we used for him and that he would have to take cruise later. So even though we had the $1100 credit, we would have to pay another $1100. This happened when we rescheduled the original cruise. We had to pay 600$ because the company withheld 600$ to use at a future date. This company is one of the worst rip offs I have ever seen!
Tisha Macdonald
[email protected]
443-945-3568
Desired outcome: Changed people for the cruise at no charge especially after everything we have been thru with the rescheduling and extra payment already
Global Discovery Vacations
-
Unethical behavior/lack of professionalism/unresolved calls
I purchased my membership back in November 2021 and am due to start making monthly payments this month. I was promised a 3 day 2 night trip to Disneyland (with or without purchase of membership) by just attending the 90 minute presentation. I have not received this trip yet and I have called and texted the representative who used to text me everyday to insist I attend the presentation. Unfortunately, I lost my job in the middle of December and have also been sick with covid. I have a part-time job currently however called the GDV at their number on their website (800) 879-7779 and a number on the membership agreement (800)646-8569, was given a different number to call at (866)425-3545 to ask if I could cancel my membership as I'm currently not working full time. I was told I could not cancel my membership and that I'm bound by a legal contract and that if I fail to give the payments it will affect my credit score and will eventually go to collections. I was then told to call Bonnie at (913)660-7783 as she knew more about termination of the membership. I don't care if I don't get the down payment back but I just want to cancel this membership. Is there any way I can make this happen? I just want to get back on my feet.
Desired outcome: Cancellation of membership
Global Discovery Vacations
-
Membership
We have had this membership since 2017. We have only been able to use it twice. The company has been informed that we don't want the annual fees added to our account yet they have done this for the last three years. We weren't able to use it during the pandemic, and we are still unable to get any vacation days. They continue taking out $80.00 a month, when we can never use it. I have asked for the membership to be canceled but, they refused to do it. I want this payment to stop and the complete contract voided out.
Global Discovery Vacations
-
Resort services
One Couple personal experience. Member about 9 years

October 19, 2021
Hello.
My wife and I are members of Global Discovery Vacations. Recently we went on a two week, back to back vacation from Global. In the middle of the first week, we got a call from a Mr Karl Mendenhall who is the supervisor of vacation rentals. He informed us that he was not able to fulfill our reservation for the second week and that we would be put in another resort. The resort that he suggested (with no options) was inferior to the one that our original reservations were in. He was unable to put us into an equivalent resort. His inability or unwillingness to put us in at least an equivalent resort is either a lack of training or impotence to act on behalf of Global to make a satisfying vacation experience available to ALL of Global's members. To me, it appears that a solid vacation club has a moral obligation to improve a member's vacation experience if they are unable to fulfill their original promise. Please be advised that from the time that Mr Mendenhall's call of cancellation came to us and up until now ( it is the third day of our 2nd week holiday), we are very upset and unhappy. My Question is, Is it Global Connections that doesn't care about its members or the people without proper training or interest in the club members that are allowed to preside in important positions, responsible? In any event, customer satisfaction does not appear to be very high on the Global Connections list as they are the bottom line.
Respectfully,
from a very concerned Global member.
Anthony Manos
Global Discovery Vacations
-
Vacation certificate
My wife and I attended the global discovery vacations after seeing the booth at the county fair. If you attended the presentation you got a three night stay including airfare in Hawaii for $150
We attended presentation with an open mind. Until they started talking about points and blackout dates and fees etc. etc. We did not buy but we got a certificate for our trip. We immediately submitted the trip form as required and got back another form stating we had to send in hundred dollar deposit along with a page full of very fine print basically saying that you had to submit multiple dates and the dates had to be 45 days apart and the kicker is that you were required to pay For an additional five nights. They don't tell you the cost but you were required to stay Monday to Monday and they set up a package for you and you either get it or you don't get it. What a racket. Is this the way they do business once you are a member ?I want the trips that I was offered.
You also only have 20 days from the date that they mailed the letter back to you to send a deposit in and get it back to them. They do everything they can for you to not take this trip
Desired outcome: I want the trips that I Was offered, the three nights to Hawaii with airfare and a luau. No where did it say I'd be required to purchase extra days at the hotel or pay extra fees when I signed up
Global Discovery Vacations
-
Not able to use vacation club....condo's very limited
My husband and I would love to use our condo club that we purchased through Global Discovery Vacations but every time we try to get a condo in the area we would like to travel, the selection is very limited. We had wanted to get a condo in the month of September and choices are practically nothing. It is so disheartening that we paid so much into being members of this vacation club and are unable to use it. For anyone interested in becoming members, our advice would be, STOP. Don't do it. It is a total waste of money.
Global Discovery Vacations
-
became a member over a year ago, worst mistake ever!, nothing is what they promised.
me and my husband became member August 2020, we haven't been able to use it, nothing is ever available to book . we call the office for help and can never get anyone on the phone to help they say they will return our calls, never happens. they promise so mush but we get nothing. i would really like to get out of out contract. paid for a year now and have gotten nothing from it.
when ever i go on the web page to book something, they only show the same 2 places available. really would like help to see how we can get out of this contract.
Desired outcome: we lost a lot from the pandemic, finical we cant afford this payment for something we cant even use.
Global Discovery Vacations
-
Read the find print
Maui Hawaii was a great vacation in August of 2021. The problem was too many people were there. To get a chance to book a luau we agreed to sit in Global Discovery Vacations presentation to get $220 of the price. The luau was cancelled for weather and I was stupid enough to sign up with this company. The presentation was Oscar worthy and we were hypnotized by the potential savings. When we got home we downloaded the .pdf file that we signed by clicking on Docusign yellow marks. Oh, oh you have only 4 days after you sign to cancel. After reviewing the web site and submitting proposals for condos, hotels and cruises, the bottom line is they might save you about 5% off published prices. For me 5% doesn't equal to my investment of $13, 000 I paid for "stars".

Were they illegal...no. were they slick...slickest! Bottom line, don't sign anything until you read the "fine print".
Desired outcome: Refund $13,000
Global Discovery Vacations
-
I never received one thing for the over $3200 I paid for nothing..
I went to an advertised vacation seminar and was promised a $500 cash giant eagle voucher for Attendeng. After the presentation, I told my then wife Tammy Balogh, that I'm not feeling good about this vacation thing, but with the high pressure salesman talking my wife into getting me to agree to purchasing this vacation time share thing for well over $3200 . We purchased this we got zero in return. The voucher was a scam as well, which I never received. Today I got a phone call from a rep from global vacation and after telling her how I got scammed back then, she gave me this customer service number to file a complaint and I'll probably be able to get some reimbursement from global vacations since I've never used your services whatsoever.

Istvan balogh
2095 ridge road
South Park Pennsylvania 15129
724-986-0458
This review was chosen algorithmically as the most valued customer feedback.
I am trying to at least get my star credits back! My daughter is expecting her first child around the time of my reservation to go to Scottsdale. With the rise of covid cases in Scottsdale she asked me to cancel so I won't have to quarantine. I feel that with a 3 month notice I should at least get my credits back so I can go after the birth. My reservation #953954 and my membership #GD003719. I was supposed to go 11/05/2021
Read full review
Global Discovery Vacations
-
They hired liars to promote their club
In 2013 we got an invitation to attend a presentation in return for free airplane tickets ( if we remember right we didn't get any ). Our first mistake is accepting the invitation. The presentation made joining the Global Discovery Club seem like it's a very good deal. A lot of lies and untrue promises. Our second mistake is that we believed all these lies. We paid $6000 dollars to get nothing in return. It's almost impossible to book anything through them. When we complained, they want us to pay more money to provide more choices so we can use the membership. There is NO trust so we are NOT going to pay a penny over the $6000. I may go to court to get my money back.
They said it's not us who gave these promises, it's the marketing company we hired. Whom to blame? any respectful company should get an honest respectful marketing company to represent them.
Desired outcome: Help others not to do the same mistake.
Global Discovery Vacations
-
membership
We enrolled in this company in 2017, we are just coming up on our 4 year anniversary and now that we are all paid up for our membership they want to change the structure of the company. We are being given 1 day to review the offer or the price is significantly higher to do make the upgrade. They flagged us for the upgrade because we booked a week getaway. So now we are having to face a high pressure sales gimmick just as we are starting our long needed vacation time. I haven't dealt with such an opportunist company before, they sell you a bill of goods and then as they grow you are penalized for not growing along with them. This is not how a reputable company does business, I will do my best to let everyone I come across know how this company is takes care of their members. Stay Away!
This review was chosen algorithmically as the most valued customer feedback.
Here's how alot of people's first experience with them started as so did mine. We was vacationing in Florida and some guy talked us into coming to this building for a presentation of their awesome business and would even be paid money just to attend. So I attended because vacations is something my wife and children will always remember after im gone. We...
Read full review
We are here to help
16 years' experience in successful complaint resolution
Each complaint is handled individually by highly qualified experts
Honest and unbiased reviews
Last but not least, all our services are absolutely free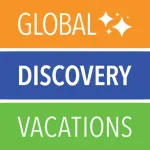 Global Discovery Vacations contacts