Trip Mate
-
Travel insurance
I booked a flight with Cheapoair to depart in December, 2020. The flight was from Singapore to Sydney Australia, via New Guinea and Cairns, Australia. In a follow up call with the airline, it became clear that the trip could not be completed as shown on the itinerary, with a two hour layover in Cairns. This was because there was mandatory hotel quarantine at first port of entry into Aus and I would have had to stay in Cairns two weeks, not two hours. I made a claim for a refund, no. 6989458. I understand it was hard to keep up with all the shifting Covid restrictions, but I should have had the cost of a flight that could not be taken refunded. They refused a refund on the grounds that buying a flight that could not be taken is not on their list of reasons for refund. I appealed the decision four months ago and have had no response.
Desired outcome: Full refund of purchase price of plane ticket.
Trip Mate
-
Travel protection plan / Travel Insurance
I fell 48 hours before my flight to North Africa. I called Tripmate to explain my situation, and the agent told me that I as long as I buy a travel protection plan before my flight, I would be eligible for a refund. I called CheapOair (their partner and where I bought my ticket from) and explained my situation too.
I had the option to either pay a fee and change my ticket or purchase the Tripmate travel protection plan. The CheapOair customer agent also told me that as long as I buy a travel protection plan before my flight, that I would be eligible for a refund if I end up canceling my flight. I asked the Cheapoair customer agent to call me back as I wanted to verify that info with Tripmate.
I called Tripmate, and the tripmate customer agent CONFIRMED that. I told her that I had fallen and that I was planning to travel in a few days, but I didn't know if I would be able to as I hadn't met the orthopedic doctor. I wanted to verify with Tripmate because I knew that I fell before purchasing my travel protection plan. The trip mate customer service agent, reassured me and told me that as long as I buy the Tripmate protection plan, that I would be eligible for a refund if I couldn't travel. The CheapOair agent called me back and I purchased the travel protection plan. 48 hours later, the Orthopedic surgeon says ''' You need surgery and you can't fly''. I called Tripmate again to tell them that I can't travel and the lady on the phone told me not to worry since I had purchased the travel protection plan. I called CheapOair to tell them that unfortunately I won't be able to travel because of my accident and the agent told me '' We'd be happy to refund the travel protection plan '', which I thought was weird. I called Tripmate to tell them about what the Cheapoair agent had told me and the tripmate agent told me not to accept the refund for the travel protection plan otherwise, I won't be eligible for the ticket refund. She recommend that I file a claim and again reassured me that since I had purchased my Tripmate before my flight, that I would be eligible for a full refund.
I filed a claim and Tripmate denied my coverage which was shocking because it was a tripmate agent who told me to buy the protection plan in the first place and that I would be eligible for a refund if I needed surgery and if I were unable to fly. Tripmate is a total scam. I made several phone calls and sent appealed their decisions but they still denied my claim. I called them again a few days ago and the customer service '( her name is Skyler I think ) was super rude and hung up the phone on me.

Why bother with travel protection plans if accidents like this one arent' covered?
When you call Tripmate, you'd hear '' all our calls are recorded for training purposes ...etc.. '' so If I Subpoena my records for when I spoke with a Tripmate agent, you would clearly hear her reassuring me about getting a refund and telling me to get the travel protection plan.

Please be aware that this company is scamming people and that their travel protection plan are bogus! There are thousands of negative reviews online, and before buying my travel protection plan, I was skeptical because of all these reviews, that's why I ended up calling Cheapoair and Tripmate, going back and forth to make sure that I will be protected in case I need to cancel my flight. Do not trust Tripmate. They will steal your money and you won't be covered in case of an emergency.
Desired outcome: Honor your agreement and reimburse my flight ticket
Trip Mate
-
Travel Insurance
Planned a family vacation to Ghana. Booked through a third-party and purchased TripMate Insurance. The borders were closed before the flight was cancelled. I contacted the third-party travel agency and TripMate. How are we supposed to reach that destination? Filed a claim for all 3 tickets and DENIED. Filing a complaint with BBB and posting this comment anywhere TripMate is listed.
Desired outcome: Claim Paid
Trip Mate
-
Claim ID# 7008007
Even after multiple follow ups and sending all the documents no response or follow ups on my claim. Trip mate is bunch of swindlers cheating the customers, false assuring to pay.
Desired outcome: Claim payment
Trip Mate
-
Refund still not received for cancelled trip
Purchased travel insurance for my son's school trip to Mexico (June 2021) which was subsequently cancelled in the spring by the school due to COVID. Should have received a complete refund, but this company refuses to provide any updates, they request the same information over and over, promising a response in 30 days which has now stretched to over 4 months without a resolution. Can't get an email response, or a phone call, or even talk to a customer service rep. The 800 number is a joke, just sends you in the endless loop of non-information by directing you to the website. This is hands down the worst company I've ever tried to deal with.
Desired outcome: full refund
Trip Mate
-
Travel Claim
I filed a claim with TripMate on May 6, 2021. My claim status online shows it was received on May 17, 2021. As you scroll through my status, it shows acknowledgment cards sent which I never received. I called multiple times but nobody to speak to as it only offers to send you a link to the online claims. I sent emails and no response. Finally in June I filed a complaint on this site and 2 days later my online claim status showed some activity. Funny thing is, nothing showed in my online claim status until after I complained. So as everything started to appear, it finally came down to a status on June 28, 2021, showing that an echeck was sent for my claim in the amount of 2306.86.
It is now 7/21/21 and I have never received any check. I have tried calling and nobody will talk to me so what am I supposed to do. This is so frustrating and ridiculous that they say they sent you a check but there is no check after nearly a month. My claim number is 2741972 according to my claim status. Original claim number is listed as 7011769. How do I get my money?
Desired outcome: I would like to get my check that they claim they sent.
Trip Mate
-
Travel claim
I had filed a medical claim with tripmate in march 2021. Nobody available to ever speak to about my claim and no means on contact directly to them. In june, I filed a complaint on this board with copies of my entire claim. Much to my surprise and relief, days after I filed my complaint, my claim status on line suddenly was updated and available to me. Dates as far back as the original receipt of my claim. None of this had been posted on my cla7011769im status before my complaint. In the claim status it showed that an e check had been mailed on june 28, 4:05pm. Well, go figure... I've received nothing and nobody is available to speak to and find out where this so called check has gone. My claim # is 7011769 and all of my info has been posted here before. This is ridiculous that I should have to keep up this battle with this company for what clearly is my entitlement.
Desired outcome: Get my money to me!
Trip Mate
-
Claim ID7001488
My brother and I had a safari booked with Nature Travel Namibia that was cancelled because of Health problems and the Airline cancelled our flight, which Cheal O Air refunded all but $277.78 but the safari company only refunded only 1/2 of
our down payment which was $2955.29. TripMate sent us checks for $35. each I am claiming that the insurance co.
owes us $1477.64 for the downpayment.
Trip Mate
-
Claim Status Questions
I have an insurance claim from a delayed/missed day of vacation. Upon checking status online it says payment in process as of 6/17/2021. When I try to call the companies (800) number to see when I can expect payment, you can not speak to a human. It just tells you to check website and there is no answers there. I need to find out how to speak to a human to verify expected payment date.
Trip Mate
-
Travel claim
I purchased travel insurance with tripmate for my recent trip. I became ill while in Mexico and incurred medical expenses to the sum of $3000 plus. I filed a claim on May 7, 2021. When checking the claim status online, there is o information. Claim # is 7011769. I have called Trip Mate multiple times over the course of two weeks and cannot get any one to speak to. I have emailed with no response. How am I supposed to resolve this when nobody will respond to my calls or emails?
Very upset with this company!
Desired outcome: Would like a payout for my claim
I filed another complaint in hopes something will happen. After filing this complaint, I suddenly had an up to date claim status showing that an echeck had been sent. Unfortunately, that was on June 28, 2021 and now it is July 21, 2021 and I have not received any check at all. So I have filed a complaint again today. TripMate is a joke. Can't speak to anyone and nobody responds to emails.
This review was chosen algorithmically as the most valued customer feedback.
We purchased Trip-Mate insurance at the same time as we booked our trip. We were to travel with Premier Tours Global. Before our trip was scheduled to go Premier Tours Global went out of business. According to Trip Mate's own rules under section IV, General Exclusions and Limitations - Benefits are not payable for any loss due to, arising or resulting from...
Read full review
Trip Mate
-
Trip mate is stole my money because they will not refund my trip insurance
I booked a trip in June of 2019. I also purchased trip insurance. I fell and broker my leg which caused mine nd my sisters trip to be cancelled. I sent in proof with my doctors signature of what had happened. One year later trip mate issues me a check by email in a paper form. We deposited those checks and both of the checks bounced! The checks bounced! Trip mate wrote me 2 hot checks! So, i called trip mate back again. told them what was going on and submitted the bounced check along with my bank statements to show that i had to pay for Trip mates bounced check fees on top of everything. it has been almost 2 years now. i have called every month for a year. I get told the same thing every time. They say my checks will be in the mail in 7 to 10 business days. they never arrive. I have been lied to for 2 years. i am a waitress. so is my sister. we worked hard to save money for this vacation only to be stolen from corporate America like this. WE JUST WANT OUR MONEY TO BE REFUNDED so we can go on a vacation that is deserved by us.
Desired outcome: either trip credit or a full refund.....with an apology for making us go through the bologna we have been thru with Trip mate.
Trip Mate
-
Trip Protection Plan
Its horrible experience I ever have dealing with that company.In my opinion its not a business-its a pure SCAM.Their are keeping asking me questions, assining some one to work on my case, but nothing ever been done.Simple scenario when TRIP Mate showing on the front page of the contract for trip delay/Interruption will pay flat $200, but their pay me nothing. After I made complain to BBB, their respond back that will not pay me at all.DONT spend a dime for what that company offering to you, its a SCAM.
Desired outcome: Pay me money you promiced
Trip Mate
-
Claim denied
I purchased the insurance for a trip in Aug. 2020 to Alaska. My accommodations and rental car were cancelled due to Covid. Alaska still has a travel mandate in effect that requires a 14 day quarantine upon arrival or until virus test results are completed. Tripmate policy states that a quarantine is grounds for refund. I suppose they are now trying to change the wording of the policy to suit them. There are certainly no guarantees that we would even be able to travel there next summer due to the mandate in Alaska, if given a credit to use for 1 year. My Trip Mate claim # 6962739 Denise Trone
Trip Mate
-
Refusal to pay benefits for a trip that was cancelled because of Covid-19
Trip Mate claims that I had received payment from airline for cancelled trip. Airline did not offer cash refund but instead offered a voucher for future travel. This is unacceptable because of age and certain other health risks that make travel unsafe.Moreover, the voucher has to be used by May 31, 2021 and we may not be able to travel then. The travel protection plan was purchased on July 9, 2019, long before the Covid -19 was known about. Cosmos refunded the land portion of the trip but Iberia(airline) refused to give a cash refund. One would have thought that the travel insurance would have covered the airfare.
This review was chosen algorithmically as the most valued customer feedback.
I submitted a claim for reimbursement to TripMate of my deposit for a trip July 4-9, 2020, to the Dominican Republic made thru CheapCaribbean. I cancelled this trip because I recently had a total knee replacement, was fearful of travelling to the Dominican Republic because of the coronavirus or being stuck in that country because the airlines were no longer...
Read full review
This review was chosen algorithmically as the most valued customer feedback.
I purchased the trip insurance and had to cancel the flight, they have denied refund of purchase. What is my next step? First of all Cheapo air ran me around for months, finally sent me the link for Trip Mate and said I had to contact them directly. How can a business run like this, and make up rules as they go along? I would never recommend them and will be filing a complaint with the Government and Better Business!
Read full review
This review was chosen algorithmically as the most valued customer feedback.
To all the consumers who are having to deal with Trip Mate, I feel your frustration and absolute disgust with this alleged travel insurance company. It is a crime that Trip Mate will not refund for canceled trips due to COVID19. Listed under the General Exclusions as reasons why "benefits are not payable for any loss due to, arising or resulting from" is a...
Read full review
Trip Mate
-
Insurance
Scam and fraud all I can say. Don't waste your money. They will find any excuse not to give you a refund. My trip was insured, my baggage was insured. I arrived to the destination. My baggage was delayed as it wasn't transferred from overseas by the airline. Did not have my bags for 2 days. Insurance refused to give refund explaining that my trip was over when I lended...well...
Don't waste your money. They won't refund you anything!
Trip Mate
-
Trip insurance
Submitted a claim in August and they continually tell us that they still need additional information. You call a supervisor (which is useless) and they say they have the information and the claim is being processed. Over 7 supervisors and no refund. They will be hearing from attorney if this is not resolved. I wish there was a class action lawsuit against them
We are here to help
16 years' experience in successful complaint resolution
Each complaint is handled individually by highly qualified experts
Honest and unbiased reviews
Last but not least, all our services are absolutely free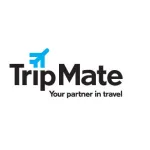 Trip Mate contacts