Badcock & More complaints
85
Badcock & More
-
I had it for 14 days in my TV
I had it for 14 days in my TV got a white marker on the bottom I called a local store and they told me call LG and I talked to a technician and he said the TV did help place now I'm getting cold to have to prepare when did technician did tell me the TV change the TV app with replacement take care have a warranty on it from Bangkok furniture and he talked to someone at their headquarters why should I pay for a TV I had it that long and I'm I told you and it's just gonna fix it I'm getting technicians called my house when I was told they replaced the whole TV.
Badcock & More
-
My secetional
Badcock gets a BAD NAME from the store in Griffin GA!

The customer service is the absolute worst out there. The store manager Ashley is a joke of a manager. She takes ZERO accountability for her employees.

There is NO REASON that a customers phone numbers should be changed from primary to secondary WITHOUT being asked. There is also no reason that BOTH numbers should not be called if it is dealing with a customer and their furniture that you have had for OVER 6 months.

When I called in to see where my couch was, I was CONSTANTLY given the run around. I finally called corporate and thought I was getting somewhere. NOPE. That's a JOKE too, and a waste of time might I add.

Not only did the store keep my furniture (that I had to send in because it was broken as soon as we got it) for 6+ months (The second time), they kept it so long that the warranty ran out and NEVER ACTUALLY FIXED THE BROKEN COUCH. So now I am stuck with BROKEN furniture that I am still paying on.

RUN as far and as fast as you can from this company. It is an absolute dumpster fire.

Always treat people right? That's their motto. It is a LIE and they DO NOT care about their customers or the issues that they are having.
Desired outcome: Give me all of my money back, or a different furniture set
Badcock & More
-
Badcock in halls
I have bought a daybed for u all the one in halls I have order a peace to the bed and they take pictures and said they will get the right peace to fix it and everytime they say it ant come in or if it does come in it is always the wrong peace this has been going on for 6 months or more on this peace I just want another bed or money back I'm just over the bad stuff I also have a bunk bed needs a board for it been waiting for it as well please if u can get it fix plz let me know get my money back or something thank Jessica Braden 423-888-2513 u can text or call
Desired outcome: Don't have one
This review was chosen algorithmically as the most valued customer feedback.
I paid cash $3.100 to Badcock Furniture The sales person gave us a delivery date of a week after purchase. It took 3 staff members to count the money. Out of those 3 staff members no one stated the fact that if you pay cash and have a problem with the product you will not get your money back for close to a month if you're lucky. The 3.100 cash went straight...
Read full review
This review was chosen algorithmically as the most valued customer feedback.
On February 2, 2022, my mother purchased two mattresses, 1 queen and 1 full size. The sales associate was in a hurry to sell these mattresses that were stacked in a corner of the store. She said that there would work best for our bad backs. She said it was not possible, but assured us that they were of good quality. We signed the papers, she then said she...
Read full review
This review was chosen algorithmically as the most valued customer feedback.
We bought a sofa approx 6 mos ago, a stanhope, which he said is top quality. Less than 2 month later, the fabric was fraying on the middle cushion. I took the cushion to show him and he said that was wear and tear.. After two months? Just me and my husband, no kids, no pets. The manager was so rude.. Pretty much said there's nothing that can be done. Now...
Read full review
This review was chosen algorithmically as the most valued customer feedback.
I purchased a new bed base, mattress and frame from Badcock Furniture in Titusville on 10-28-2021 which was delivered on 11-18-2021 at a cost of nearly $2, 600. The base was suppose to have multiple features, one of which is USB ports under the head of the bed base. On day one the USB ports did not work. I called and they said their tech people were not...
Read full review
This review was chosen algorithmically as the most valued customer feedback.
I opened a credit line with the store located @ 3701 Austell Rd, Suite 101 Marietta Ga 30008 on 3/21/2020. I purchased a gas stove and over the stove microwave and purchased the extended warranty for both items. Approx 6 months later the microwave stopped working. The store warranty was still in effect but the store wouldn't honor it. They said I had to use...
Read full review
Badcock & More
-
King size upholster bed
Purchased my bed back in February or March, also added insurance . My rails broke in half contacted the store MULTIPLE of times for a replacement they gave me run around after run around . When I finally threatened to reach out to corporate they wanted to talk like they was professional and had sense still haven't received my rails and it's been over 3 or 4 months when I 1st contacted them . Horrible service, horrible place to spend your hard earned money for furniture you think is quality furniture .
This review was chosen algorithmically as the most valued customer feedback.
I bought a dryer and had wonderful service from the sales team. However, they did not mention that we would have to pay the delivery drivers $50 to move the old dryer out of the way for the new dryer. My 70 year old mother-n-law was home at the time of delivery and she already had it out from wall. They told her they couldn't touch it unless she paid them...
Read full review
Badcock & More
-
Couch delivery
Hello, I am writing this complaint today hoping I get a respond back. I'm a very patient understanding person. Due to Covid everything is on back order order. Which is understandable and I'm not upset in regards to that. I am upset because I waited three months for a $4000 couch that I received with no armless chair I ordered and a wrong facing sofa seat that I ordered. I went to the store and they apologize that they delivered the wrong items and they re-ordered the items. When two months went by I finally received the new order items. And they showed up to my house with a chase I never needed a chase. Now I went back in the store and re-ordered what I needed. And it's going to be another three months. I am on the five or six month with a half couch. I have received apologies and no compensation or delivery fees waived. I have spent lots of money with you guys and this experience has been horrible. It isn't the store itself it's a distribution center. I am hoping and praying the third time is the correct time and after eight months I hope to have a full couch to hold my entire family instead of a half couch.
Desired outcome: Compensation
Badcock & More
-
Sofa is defective
We purchased a sofa Feburary 2nd 2021. After a couple of months we noticed a white spot on the sofa. Wiped the area with water and the material of the sofa came off on the rag.
A person from Badcock came out and took a picture, was supposed to turn it in to the proper person for processing and repair or return.
After a couple of weeks, we called and was told the person that took pictures did not start a complaint.
We spoke to the manager and she assured us she would take care of it. After many calls and being told we have not heard back from the manufacture, it is now 5-6 weeks later with no resolve.
We want Badcock to come get the sofa and return our money.
Desired outcome: Return of sofa and money
Badcock & More
-
Washer/Dryer Purchase
I purchased a washer/dryer set with financing from the Badcock location in Palatka, Florida. The dryer they delivered has not worked since they delivered it. I've checked my outlet and it's fine ~ the issue is definitely the dryer. I called the store THE DAY AFTER DELIVERY to request a new dryer be brought out; I do not feel I should have to accept a broken appliance. They refused to replace the dryer. It's been almost three weeks now and I've left numerous messages (they don't answer my calls) relaying days/times I would be home. Nobody has ever called me back or come to my home to get this issue corrected. I just wanted them to replace the faulty dryer (I don't want a dryer that they send someone out to repair ~ I want it WORKING from DAY ONE.) If that's not something the store can do, they need to cancel this purchase and I'll go to another dealer to get what I need. As it stands, I have no option but to pay the payment coming due or it will ruin my credit; Badcock Palatka has caused the company to lose a customer who has spent and was planning on spending a LOT of money with them...I will NOT be returning in the future.
Desired outcome: Either replace the faulty dryer or cancel the entire order and pick up both appliances
Badcock & More
-
Delivery and charge for nothing
I ordered a washer and dryer set from the store in Franklin NC. They came and took my old set but never returned to bring the new ones. Now they have it on my credit report and Charing me for something that I didn't get. I have security cameras at my doors and also the delivery receipt wasn't signed by me but by the delivery guy. Also, I own whirlpool set now since they didn't deliver those, I have proof of purchase. Please have them remove it. Also, while at my home, the delivery guys were flirting inappropriately with my 14 year old daughter.
Desired outcome: Removed from my credit and never bother me again, or I will have to look into legal actions myself.
Badcock & More
-
Manager do not return calls. Owner fail to communicate as well in a timely manner, and reference to an error made by the staff regarding my account.
I went in to pay my account off. The staff member gave me the wrong payoff. I received the bill in the mail saying I still owe them some money. This process of them supposedly communicating back and forth to the credit center over two weeks Then the manager just got tired of my request of them to find out what happened and if so I have a bill they should be here responsible just like myself since they made an error and they should pay half and I pay half of $125. Instead of returning my calls Angie just disregarded them as if I wasn't important. Then the owner told me he has other businesses to take care of the reason why he didn't call me back in a timely manner. Customers are just not important to this location.
Badcock & More
-
Customer service complaint
I Arnesha Eppinger went to badcock furniture store in conyers Ga on 04/12/2021 placed a order for a washer and dryer, 2 Gary night stands My husband placed a different order for tv console never did Mr.James say that it was in back order he said that my items will be delivered on 05/01/2021 now on 04/29/2021 every item that I place is not in stock not only that mr.James did not put the 2 gray night stands on my order and I have to pay a additional $47 after I have already paid $258 deposit towards my order instead of putting it all together very poor customer service he does not know how to communicate as a manager
This review was chosen algorithmically as the most valued customer feedback.
I bought bedroom furniture after 2 months I tarted to notice some mold on the furniture. I went back talked to a manager and they told me they were going to replace it. The day I was scheduled for the delivery, the driver came to my room taking pictures saying that my house is infected with mold. Another manager talked to me saying she didn't know about the order, she cancelled it.
Read full review
This review was chosen algorithmically as the most valued customer feedback.
My husband and I went to badcock furniture in saraland alabama to buy furniture and we were told that someone would help us in a minute... 20 minutes later we were passed over by another customer who had entered the store after us!! There were 4 customers in the store including us and 6 people behind the counter ignoring us!!! Horrible service!! We were...
Read full review
Badcock & More
-
delivery
I ordered a sleeper sofa from store in St Augustine, Fl the begining of Nov. When it arrived it was the wrong color and hard as a rock. I chose to get the sofa IT was the wrong color AGAIN. I said I would take the display model off the floor but the manager would not let delivery workers take another 30 minutes to switch it out. and said I would not be receiving it until the 4th of Jan even after the problems I had gone through. The delivery guys would have been more than happy to deliver it because they knew what I had gone through. That to me is unaccepable for a manager. My name is Barbara Januszewski client #633m871126. Also I have been doing business with you for a long time and still use you I will use another store near me Only one more question. why don't you make a sofa that is between the sofa and love seat.
This review was chosen algorithmically as the most valued customer feedback.
I ordered a washing machine from the store in Shallotte North Carolina in early October 2020 and it was delivered as agreed. I also ordered the washing machine hoses early October, but I did so online having the parts delivered to the Wilmington North Carolina store. I called weekly to check the status of the hoses for about two weeks and they still had not...
Read full review
We are here to help
16 years' experience in successful complaint resolution
Each complaint is handled individually by highly qualified experts
Honest and unbiased reviews
Last but not least, all our services are absolutely free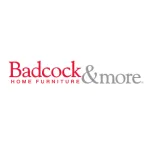 Badcock & More contacts