MTA
-
Poisonous vines spreading from Railway Track all over my fence
Railway Side Walk growing poison vines making horrible health conditions. Poison vines developing over the fence of my property, located at 12 Trezza Ct., Hicksville. I have come in contact two-three times while cleaning bushes and developed rashes all over my hands and arms. I request to please arrange to remove the poison vines from the fence.
Pritam Singh Kalra

9174636547

email: [email protected]
MTA
-
B69 Bus
I don't remember the bus number but it was around 5/11/22 at 2:40 when I got to the rear door of a bus waiting to get off at my stop, I had a long day and I was carrying my jacket when it touches the door and the bus makes that announcement to wait and the bus driver yells at me for "not paying attention" and thinks I'm trying to get off right there, he tries to kick me off the bus, this is the second time he yelled at me another time he missed my stop and acted like it was my fault.
Desired outcome: That bus driver switched to a different bus route.
MTA
-
Q56 bus towards Jamaica ave 170st
April 26 2022 and April 27 2022,I had an incident with the bus driver. He was extremely rude and nasty. He didn't smile or greet his customers who aboard the bus. I got on the q56 at broadway junction and Fulton around 1:40 pm Tuesday April 26 and the same time Wednesday April 27. Keep in mind that I take this bus everyday from work to pick my son up from school never had no issue. I got on the bus didn't have my full fare I told the bus driver let me put my bags down I will looking for the rest of change in my wallet before I can come back to front of bus to pay he started being very disrespectful on the speaker saying he don't allow people with no money to ride his bus. We began going back and fourth, I told him how rude he was and he didn't have to speak to me or even try to embrass me on the bus that I also work for the city and know the rules of transit. The next day which was Wednesday I got on the same bus same time because this is my routine he began picking at me again saying how oh today you got the fare. I told him he will not continue making me feel uncomfortable to rude to me when I board the bus I pay for as a citizen. He got mad started to argue with me and told me get off the bus it's no longer run service after I paid. He refused to give me a transfer to take another bus. Once I got off he went to the next stop and put the bus back in service.I reported this man both days to the mta.
Desired outcome: This needs to stop. Bus drivers should remain professional at all times and know how to speak to the public since their desired job comes with servicing the public.
This review was chosen algorithmically as the most valued customer feedback.
On Saturday April 15,2022 I went to Gun-Hill Subway station machine 0567 to put money on my metro card. However, I put $70.00 unto my metro card, and it read a balance of $76.00 dollar, I went to the subway Sunday morning coming from work and the card read insufficient funds and $1.00. After going to the agent and explaining to him what happen he told me...
Read full review of MTA
MTA
-
Bxm 18 route 7:38 a.m.
Driver takes Deegan every single morning. Others take Harlem river and get to Manhattan fast. Why is the guy insisting on making the commute 20 mins later than it needs to be. It's unnecessary slow. I look across the river and see cars moving along at a good rate without stop and go traffic. Dispatch send this guy on Harlem river drive. He's a mess with his slow moving 1 hour and 20 min ride. Ridiculous.
Desired outcome: Switch route up to accommodate less traffic
MTA
-
bus driver was driving too fast
November 9, 2021 @ 7:32 pick up stop Carver loop #2 & co op city blvd bus # 3278-bus driver that was driving too fast as soon as it got on the I-95 south and went on to the bruckner expressway. he was rushing and racing, all the way until he got past white plains road and towards the hunts draw bridge. only then he slowed down because traffic was building up.

then after 86th street and 5th ave again starting driving too fast.
MTA
-
BXM9
The bus was delayed 1 hour, then it arrives and it is too full with passengers standing and sitting in the front seats that are prohibited for health reasons, how it is possible that we can be exposed to so many people crowded in one place (bus) it is unacceptable, for the health of the driver and the passengers. This is not the first time that the bus is late, it has already done it before on other occasions, and I have to wait for the bus like 45 min to 1 hour.
MTA
-
Bxm11 bus 3366 stop 99 street Madison Avenue
Today August 11th, bus number 3366 .
With pick up time at 99 street and Madison Avenue at 5 pm to Wakefield Route.
Extremely rude bus driver, the bus ride was the worse i ever had.
I Have been riding the express bus for over 5 years and most drivers are very courteous and professional.
This particular driver never answers back when you say thank you.
And todays ride was from hell, he did not miss a single hole in the bumpy highway and kept speeding all the.way.
We all pay $6.75 a ride to be comfortable and relax after a very hard day at work.
If he is not happy with his job, I am sure someone else needs a job.
Desired outcome: Bus fixed, attitude kept to himself
MTA
-
Q37
Bus driver this morning came on time to pick up at the destination stop. But as we are heading towards Kew Garden bus driver was driving extremely slow. This made me miss my 6:30 train heading towards the city. On the app it stated that we was supposed to arrive at the train station at 6:23. It's unbelievable, I'm extremely piss because I was late for work. Have to do better with this.
MTA
-
The 74 bus on Roseville av and Woodrow rd
The is constantly late or doesn't show at 10pm. I get to this bus stop 15 to 20 mins to catch this bus for work only to wait for a half a hour or more for it to come. I've text the number at the bus stop to track the bus only for it to tell me service. I find I unfair for me to pay for service like this when the service is so bad that it is now affecting my performance at work
This review was chosen algorithmically as the most valued customer feedback.
This morning I boarded the BXM10 bus that leaves Boston Road (TILLOTSON Avenue) which I take from that stop until the first stop in Manhattan (122nd st and 2nd Avenue). Well after the 180st stop in the Bronx I started pressing the stop a few times and the light would not light up so when the stop was approaching after the bus came off the highway I...
Read full review of MTA
MTA
-
BxM8 bus
I catch the bxm8 6:19am exress bus daily at the White Plains Road/Bruckner Blvd stop going into Manhattan. However, a new driver has been the route about 2 weeks and he is always early. He arrives at 6:14 or 6:15 daily and after the regular 3-4 people board he leaves. He does not wait until 6:19am.

You literally miss the bus when you are on-time. He needs to follow the bus schedule.
Desired outcome: Follow the schedule
MTA
-
Rude bus driver
I was on the Q70/SBS on 6/24 at 11:30 am, and had a bus driver that was incredibly rude. I wasn't sure which stop to get off at, and said "excuse me" four or five times, and then moved to the front of the bus in case she didn't see or hear me. I said "excuse me" thrice more, and she continued to talk to the only other passenger on the bus. I raised my voice and said "excuse me" again, I'm not sure where to get off the bus. She stopped the other conversation, and began yelling at me that I'm not her mother and I am not to raise my voice at her. I told her that I've been trying to get her attention and even moved to the front of the bus to do so in case she didn't hear me. The argument continued for a few more minutes, and then it ended. It was started up again when she started asking if I was wearing AirPods, since I was talking like someone who was wearing them. I explained again that I was not wearing AirPods, but I was talking louder because it seemed like she couldn't hear me. She continued to yell at me for making her raise her voice, I told her that it had ended but she kept going. I eventually just stopped listening, got off the bus, and called for an Uber.
Desired outcome: She should be more helpful. Also, it would be nice if the monitor displays on the bus said which stop was coming up.
MTA
-
BxM11 Express Bus Driver
The Hispanic male bus driver for BxM11 starting at 12:30pm 241st Street/Wakefield is a prejudice prick. He did not show up at the first pickup station at 241st Street to pick up the predominantly black paying passengers waiting for their ride to work or whatever destination. I am disappointed with his attitude and rudeness towards black passengers like myself. Someone needs to remove him from that route.
Desired outcome: No outcome as of yet.
MTA
-
bxm11
I always take Bxm11 I always get the bus at 2:14 the driver was speeding so he got there earlier than 2:14pm on January 27th 2021 when I ran across the street and waved at him to let me on he shook his head and left me standing in the cold that is Bxm11 (#3096) he should be dealt with because that bus was even empty so now I have to wait in the freezing cold for 30min
MTA
-
ny ez-pass
I had an account for Ezpass in NYS; I gave provided my bank information so that the system may collect per trip I make. There after, I did see money being deducted from my account, which I believed its for my tolls. However, they kept billing me while at the same time they are charging my bank account, which got me confused. I called them to inquire and was told that the charges were Not for the tolls but were for a monthly fee which I had no idea about. That caused my tolls to add up with a very high penalties making it reach over $10, 000. I kept calling but got no where.
MTA
-
I have a half fare card with a disability n lady would not let me go threw gate I pay half fare with Medicaid card
I was going to desk with half fare Medicaid card n lady at cashier wouldn't let me three have her picture she was rude n nasty saying no one want to pay for fare just nasty please contact me at 347-224-9490 my names davie landis
This review was chosen algorithmically as the most valued customer feedback.
On Feb 2020 I went to DMV to make sure I had no outstanding tickets as I had done as long as I've had a license. My license was fine. I asked about toll tickets I was expecting for over months I had not received. I was told about a backlog and I would be notified. I renewed my license (which I could not do months prior, because I had outstanding ticket...
Read full review of MTA
MTA
-
MTA Express Bus Driver
There is this one MTA Bus Driver on the SIM30 - today 3/11/20 bus number 2433, at approximately 7:30 am, he has the heater full blast on 82 degrees and 4 of us asked him nicely if he would kindly turn the heat down. He ignored us and the request. This is unacceptable since we are dealing with a Coronavirus outbreak and he has us dying on the bus. It's not like we can open a window to cool off and breathe. This is what he does everytime he operates the bus. One passenger ended up with a headache from the heat.
MTA
-
Bx29 bus to city island
I was waiting for the 29 bus to city island at about 11:40pm at the Fordham Street with my 4 year old daughter and the bus driver had seen us waiting for it and had his/her signal to stop at the bus stop, when he/she started to speed up passing the red light and passed us. The bus driver didn't even stop and kept on going. This isn't the first time that this happened to me. I think it's extremely rude and unprofessional! I took a picture of the number of the bus when I had to start walking and seen the driver pass on the opposite side.
We are here to help
16 years' experience in successful complaint resolution
Each complaint is handled individually by highly qualified experts
Honest and unbiased reviews
Last but not least, all our services are absolutely free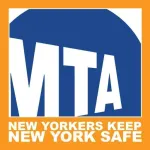 MTA contacts