American Automobile Association [AAA] complaints
565
American Automobile Association [AAA]
-
Online payment information discrepency/absence between policies at renewal time
-Today I was auto-charged for 2021 policy price (a larger amount),
-Logged in online,
no information in my payment history this auto-charge is listed at all!
The only "payment due" listed is for 2022 policy in the amount of $10 due today.

So basically I was auto-charged the old policy price yet the online info perhaps should at least list 2022 policy due in with January due date rather than todays December date.

Call center was very vague as to whether my auto-payment "auto adjusts" to reflect new policy price (discounted). They said it it should but without firm assurance. More like oh wait until January... :/ lame.
Desired outcome: Auto-payments should be synced with online payment history. Expect clear payment disclosure at renewal time
American Automobile Association [AAA]
-
Roadside service -Ohio
I am a premiere member in Washington state, but am in Ohio due to a medical issue. Called AAA twice today for roadside service. The first call, I waited over an hour for service and no on called or came even though I was told the technician would be here within the hour. Because they did not come. I cancelled and said I would have to call back because of a preexisting appointment. I called again at 3:00pm and was told again within the hour. Four hours later no one called or showed up. I was in the bathroom and someone called, i called back within 2 minutes and the guy said he reported it as a "no service needed". I will never pay $171 to AAA ever again.
American Automobile Association [AAA]
-
Improper Service
AAA Complaint
Aurel E. Stuart, Jr.
620 111 [protected] 4 -- Member Since 2001

On November 20, 2021, my car broke down in Bluffton, SC. I called AAA for a tow and when I finally got through was told it would occur in 90 minutes. After waiting the 90 minutes we tried repeatedly to establish contact but for 40 minutes it was all to no avail. When we finally made contact, we were told that the order was cancelled, that the Hilton Head tow service had no one available. No one notified us, and if we hadn't called, we'd still be waiting. Additionally, we were told there were no service companies available in or around the Bluffton area, and that the closest tow service was in North Charleston, SC. That company would take 1.5 hours to come to our aid. We declined.
We contacted Progressive Insurance and they had a tow truck available at our location in 15 minutes. Plus, the police had another tow company come and they arrived shortly after the first. We took advantage of the Progressive-ordered Tow truck and then had Uber drive us to our Hilton Head Home ($28).
What we find interesting is that both tow truck companies are authorized for AAA service, but no one contacted them.
This is the first time we have had a problem with AAA and we are now strongly considering cancelling the plan we have had in effect for more than 20 years.
Desired outcome: Consideration for a botched service.
American Automobile Association [AAA]
-
Roadside Assistance Not Arriving
Hello. My name is Brian Racki. I have been a "plus" member since 2002. My membership number is [protected].Tonight, my wife and I hit a pothole and got a flat tire in Swampscott, Massachusetts. I placed a call for roadside assistance at 10:15 p.m. I was told that we would receive help by 11:00 p.m. At 11:19 p.m. I received a call from your Rhode Island office telling me that there was no longer an estimated time of arrival and that I would receive an update within 25-30 minutes. That did not happen. At 12:13 a.m. I called 1-800-AAA-HELP for a status update. Your call center representative was apologetic but told me that he could not help us in any way and that whomever was supposed to service us had to finish their previous call. Luckily for us, and no thanks to AAA, a Swampscott police patrol unit found us and helped us change the tire. I have a bad back and a heart condition, part of the reason that I pay for a plus membership, but here I was sitting on the ground in the pouring rain after 1:00 a.m. My wife and I got safely home at 1:45 a.m. What is worse is that as I write this email, I have not cancelled the call. I want to see how long it is before I get a call saying that help is en route. It is now close to four hours since I placed a call for roadside assistance. I understand that some locations have staffing challenges, but this is totally unacceptable. I feel that I should be refunded the cost of my annual membership because your company did not keep its end of the contract. I would like to hear from a member of your corporate team. My email is [protected]@yahoo.com . If I am still awake when I get a call that "help is on the way" I will cancel the call, but I do not feel I owe your driver any advance notice. If it were up to your service, we would still be sitting there waiting. It is sad that after 20 years, I now question whether your organization has any value. I look forward to hearing from you soon.
This review was chosen algorithmically as the most valued customer feedback.
RE: ​AAA Travel Confirmation# [protected] On 10/22/21 and 9/19/21 I sent a fax, email and letter to AAA Headquarters, CalState AAA and AAA Travel Support but have not received a reply from either confirming receipt of my correspondence.
Read full review of American Automobile Association [AAA]
American Automobile Association [AAA]
-
No response or updates for 3 hours after initial call at 5:30am (EST) on Friday, Nov 12. 2021.
No response or updates for 3 hours after initial call at 5:30am (EST) on Friday, Nov 12. 2021. Atlanta, GA.

My daughter Marla Miler ([protected]) was told after 3 hrs that the driver (AAA) got off at 6:00am and the call was not passed on. There were no calls or updates because of that? However, my daughter kept calling for three hours and was not told this until 8:30am on that morning!

I have trusted AAA for more than 40 years. No longer! This is not the first time... My other daughter in Atlanta called for help and was told it would be 6 hrs before they could respond.
Desired outcome: Someone (district manager and above) from AAA needs to talk to me ASAP!
American Automobile Association [AAA]
-
It's a scam when they sell services that they cannot provide. Untrained associates.
11/08/2021

429 014 [protected] 3
We purchased a RV and upgraded our AAA membership to include it. We had to upgrade our membership to Premier before including the RV. Total cost was 228.00 for the year. The day came that we needed a 6-mile tow and AAA failed us. We had one associate tell us that they do not tow RV's even though it's an RV policy. We are talking about a double rear wheel Sprinter van at 24.5 feet. A class B+ RV. We tried to get a refund for the two years that we were not covered to no avail. We did not get a tow or a full two year refund for the RV portion of our membership.
Desired outcome: Pay back the two years we were not covered.
American Automobile Association [AAA]
-
Services Not Rendered
I called for a jump on a truck. A guy came out in a private vehicle. He tried jumping the battery but could not. I asked if could replace my battery he said he would call his boss. He said per his boss I would need to call back AAA and request this service. I said ok can you at least put air in the tires? He said he doesn't carry equipment like that. That I would need to call AAA and request that as well. So, called AAA and explained and they said ok we will make another service call. 2 hours later not hearing back from them I called and was told that someone will call me back. AAA called back in 10 mins and informed me they do not offer new batteries if one is needed because I'm in Alabama. WTH! She said all they can do is tow me somewhere?! I paid for a Premier Membership and have been with AAA for many years. What good is a membership if they can't even perform basic functions! AAA use to be good alas, they no longer are a roadside assistance I would use!
Desired outcome: All States should offer all services or state specific services they do not provide in each state
American Automobile Association [AAA]
-
Roadside Assistance / Towing Service
Membership # [protected] 1 Service Request #110489
Tonight I had a nightmare experience with AAA. My vehicle broke down on a busy road in a high crime area of my city. I was told by the AAA agent that a tow truck would be there within two hours. After one hour, I called to get a status update and was told the tow truck had been assigned and the driver would text me when he was on his way. It was getting dark but I waited another hour and called again for an update. The agent then told me that they hadn't been able to secure a tow truck service. She offered apologies and wished me luck before hanging up. At that point I felt desperate and frantically tried to get help somewhere else. I was able to get a friend's help and I finally made it home after four hours. If I had known no one was coming, I would have been able to find help on my own much earlier. This was a dangerous situation and I also lost 5 hours of pay from my work because AAA did not provide the services I paid for and depended on.
Desired outcome: Refund entire membership dues for one year and 5 hours of lost wages and $100 paid to friend for assistance
American Automobile Association [AAA]
-
Membership
My plastic AAA membership card indicates I've been a "LOYAL MEMBER SINCE 2017" and "VALID THRU SEP 15 2022". Today, OCT 14 2021, a AAA Renewal Offer arrived in the mail. That offer prompted a phone call to AAA. The customer service rep indicated that my membership expired SEP 15 2021! How can my membership expire SEP 15 2021 when my membership card indicates otherwise? This appears to be a "bait and switch" tactic or at the very least is misleading and a unfortunate deceptive practice.
Desired outcome: Because AAA has canceled my membership prior to the date on my card, AAA should renew it at no additional cost to me to expire SEP 15 2022!
American Automobile Association [AAA]
-
Insurance claim
Nonexistent communication is the key factor here. I had a guy run a stop sign, and mess my truck up. After he was found at fault, I initiated the claim with my assigned agent, Christina Cortez; and "manager" Melanie Olson. It's been over a week now and after countless calls, and voicemails I have yet to reach anyone. I count on my vehicle to run my business, and provide for my family. This may be a game to them but this is my life! They haven't even asked for photos of my vehicle. I provided them with a key witness account from the scene, the constables report and case number and a detailed description. My Claim number is [protected]
Desired outcome: Communication and a solution
American Automobile Association [AAA]
-
Reimbursement
Hello, my name is Thomas Vose abd ny membership number is 429 005 [protected] 8. I am very dissapointed because I filed for a reimbursement of funds but was only reimbursed 100 dollars instead of the total of 135 dollars. I was told by the agent that I would get the whole amount of 135 dollars. I called AAA when I locked my keys and wallet and phone in my car and had to use someone else's cell phone. I got a hold of the dispatcher and she told me they would send someone within one hour. Well, an hour had passed and they called me back and said they could't send anyone out that serviced the area I was in. They told me I had to call a company not affiliated with AAA. I ended up being there for many hours. The reason I am contacting you is because during that time I was supposed to take my medication for my mental health. This medication is vital in keeping me from having outbreks and ensures that i fall asleep at night. I had a terrible time that night and did not fall asleep until 7 o'clock the next morning. I also had to borrow money to put into my checking account which was already low, in order to keep my account from overdrafting. I would just be content to receive the other 30 dollars in which I feel I am owed so I can repay the debt and contimue my membership with AAA. I do not want to take legal action on this matter so I am asking that I be reimbursed the other 35 dollars. Thank you for your cooperation.

Sincerely,

Thomas Vose
Desired outcome: Issued check for remaining amount owed
American Automobile Association [AAA]
-
AAA left me stranded
AAA left me stranded in a dark parking lot last Thursday night. First call was at 6:36pm, told ETA was 7:40. Called back at 8:00pm, told a delay. Called 3 more times until the last call at 10:13pm when they said they couldn't help me and told me to call a private company. Each time I called AAA I was on the phone waiting for between 10 to 33 minutes. I called a private company and it was a company that does handle AAA calls, but evidently companies have a right to refuse calls. The private company was there within 20 minutes, paid cash (although they did accept CCs) AAA told me to apply for reimbursement. I'm furious I've paid for a gold or premier membership for decades and the first time I call they leave me stranded by myself in a dark parking lot late at night.
Desired outcome: service reimbursement, membership refund and cancellation
This review was chosen algorithmically as the most valued customer feedback.
My Husband I called AAA to assist in a tow of my 2012 Mini Cooper. During the tow the driver could not get his tow truck to load car properly. He caused much damage to the vehicle and said sometimes you gotta be rough, then had my husband assist him working the tow truck to unload my car. We called his supervisor immediately. They came over and looked for a...
Read full review of American Automobile Association [AAA]
American Automobile Association [AAA]
-
Towing Service
I have been a customer of AAA forever, under my parents and now on my own. My Mom was rushed to the emergency room in Charleston, SC on Thursday September 2. I live in Atlanta, GA. My car needed to be towed to the shop so I had my nephew call AAA and set up the tow. Once told I would have to be there, I called and spoke to a horrible manager to see if there was a way to over ride this. The manager was rude, unresponsive and downright ignorant. I understand rules, however there are times when common sense should come into play. I asked the manager to speak with someone above him, and was told he was the boss!

I have never been so disappointed with a company that I do business with. This experience was a disgrace. I am adding my acct number ([protected]) so you can pull the call and offer the person training and coaching .

Linda
Desired outcome: To speak to someone at AAA and understand if this is the way they do business
American Automobile Association [AAA]
-
Roadside assistance
Waited over an hour for assistance and when I called back to see what was up they didn't even have me in the system. Not to mention I was on hold for half an hour just to talk to someone. What kind of emergency roadside assistance is this I'm paying for the last 10 years for? If your not gonna provide the service then stop charging me money give it back.
American Automobile Association [AAA]
-
RV towing
I pay for the additional RV and 100 miles of towing. Today 9/8/2021 i needed assistance with my 32ft 5th wheel. I called AAA at noon and after about 30 minutes i was told a driver would be on the way. i got a call from a driver at about 1:30pm that he was 45 mins away. Another hour goes by and I call back for an update and he tells me that AAA cancelled the tow! I call AAA back and get connected with representative and he said he was looking into the issue. Was on hold for 30 minutes and the call was rolled over to another associate and she started all over. Asked my name and address and had no record of the call previous. She said the call was not cancelled they have no one in the area that can tow an RV, which is garbage, I live in San Diego. I have now been waiting another 30 minutes and I am still on hold. I have been waiting since noon for a tow and it is now a quarter 'til 5pm with no dispatch assigned!

2 years ago I needed a tow for this same RV and i called a little before 5pm on a Friday and they told me they wouldn't have anyone out til the following day and I was stuck on the side of the road with my family!
American Automobile Association [AAA]
-
Tow truck damaged my rear bumper loading my car
RE: Member No. 620 252 [protected]
Colleen K Harris
1403 Caraquet Drive
Spring, TX 77386

I called AAA roadside assistance on Friday, September 3, 2021 because my car wouldn't start. It was in my driveway at home (address above).

The first attendant came on time and was helpful. He tested my battery and told me the battery was fine and that it was probably the starter that needed to be replaced and I needed a tow to the repair shop. He arranged for the second AAA attendant (tow truck). The second attendant came in a flat bed tow truck (pic attached). He attempted to load my Honda with the flatbed at too great an angle and ran the back of the car into the flat bed, damaging the rear bumper. Once he adjusted the height, he attached his hook to my bumper again and again, attempting to pull the car up onto the flat bed. This bent the rear bumper again and again as he failed many times. My bumper is now damaged and I will need to have it repaired or replaced. When I told him what he had done (since I was watching), he seemed unconcerned and said that the bumper could be pushed back in place.

In any event, I am attaching pictures of the damage and would like to have AAA cover the cost of repairing the damage to the bumper or replacing it.
Thank you.

Colleen K Harris
[protected]
Desired outcome: Compensation to repair or replace rear bumper.
American Automobile Association [AAA]
-
Service
So...we called for help at 0945 this morning. ETA 1045. It is now 1730..no one came, no one called or texted. So
I called and the worker hung up on me because she said she couldnt hear me. She never tried to call the phone back. So as far as she is concerned we are still sitting there waiting to be rescued. Very POOR QUALITY SERVICE! I will recommend to everyone I know to not bother using your service!
Desired outcome: Nothing. They are crap
American Automobile Association [AAA]
-
Road service
These people are scumbags. My poor 81 year old father left his house without his wallet and got stranded.

After asking him all kinds of questions they decided to leave him stranded because he didn't have a picture id.

They suggested one of us tun his id to him. I cancelled my membership last year because of the lousy service, and I'm happy I did. I wouldn't use them if they were the last company on earth.
We are here to help
16 years' experience in successful complaint resolution
Each complaint is handled individually by highly qualified experts
Honest and unbiased reviews
Last but not least, all our services are absolutely free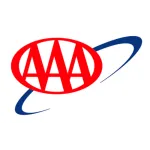 American Automobile Association [AAA] contacts