Amazon
-
Reviewing purchases
I have bought several items through amazon and when I go to review them, they continually deny publishing my review. They refer to to guidelines yet I haven't violated any. I just wrote honest reviews? Seems like they refuse bad reviews and the one good review I wrote was about a political movie that they must not have liked my opinion on. I rely on reviews to buy products so now I don't trust Amazon reviews anymore. Very sketchy
Desired outcome: I'd like them to stop denying honest reviews
Amazon
-
Seller
Hi,

I have been trying to set up my shop for a month in a half. All the while you are taking fees from me. When I speak with your chat customer support, they ask me the same questions over and over, they refer me to help sections. The brand registry has no contact for someone to speak to. Its just an awful experience and service. My brand keeps getting rejected even tho I provided the right attachments. Its like a bot is responding. The chat customer service leaves me hold without saying anything, I'm not even sure if their there. They don't let me know how long its gonna take. They just disappear. Its the worst service I have ever used.
Desired outcome: refund or some actual help.
Amazon
-
Charged/took money from an Unauthorised Visa Card
Hi, i went on Amazon website Jan 8th to purchase items from Amazon.I ordered a saw blade and a pack of Tomato seeds.The total est$28.10.I went thru sales cart procedures without any problem.When I looked on website I saw that they took$3.86 from another Visa Card I had not specified at all on final sales cart check out.The Visa card I used had plenty of money on it for complete buy/transaction.Amazon took money from an unselected/unauthorised visa account! I called Amazon customer service.The Amazon rep said she was sorry and will put $20 on my account to cover the companies mistake.I went tonight to order items from Amazon.There was NO $20 like Rep said/ had promised.I called Amazon customer service and talked with thea.I was put on a run around.I asked to speak to her supervisor.Her supervisor spoke to me named Ana.She put me on Another Runaround, never granting the $20 Amazon card she had promised.Really pissed me off! This incident cost me time and money.Dont think it was legal to take money from unauthorised Visa card.I am contacting Fed Trade Commision with this complaint.
Desired outcome: You tell me?.Do you want my business.?Should I put out Many Blogs with this information on them?
Amazon
-
Charges to my affinity fcu account - debit card
I keep being charged $13.85 every month on the 10th day since 8/10/20 in my affinity fcu account. Why is this. I haven't ordered anything. There was also a $257.25 charge on 8/5/20 which I don't recall what this is for. Please advise. My affinity fcu account ends with 7143.
Gladys Berniz
908-612-7564
Desired outcome: Please advise to all mentioned.
Amazon
-
Classic tales
I can not buy the book that I published, Classic Tales, I contacted a couple of times the staff from Amazon.com and I have been told to wait 48 hours, as somebody will contact me, but this never happened. I wonder if the people who wanted to buy this book had the same problem. I wanted my book to be able for selling before Christmas period, but it could not happened.
https://www.amazon.com/gp/product/1954223005/ref=ewc_pr_img_1?smid=ATVPDKIKX0DER&psc=1
https://www.amazon.com/gp/buy/itemselect/handlers/display.html?useCase=multiAddress
"Important Message
There was a problem with some of the items in your order (see below for more information):
Classic Tales
Sorry, this item can't be shipped to your selected address. Learn more. You may either change the shipping address or delete the item from your order."
Desired outcome: I want my book to can be sold all over the world.
Amazon
-
Not what I ordered.
*WUXIAOJING MNBATC36859

Please be advised that on November 28, 2020, I ordered 2 green, velvet jackets from Chinatera Limited which cost $58.97 for the 2. I finally received my order which is totally incorrect. I received 2 blue, corduroy jackets on January 10, 2021; NOT the 2 green, velvet jackets that I ordered.

I would like information on returning the incorrect jackets and a refund!

I paid through Pay-pal. Not sure who to contact so am starting with you.

Thank you,

Gabrielle Ayala
Amazon
-
Social media
Amazon sells a lot of crap from China.
Supports BLM and ANTIFA WHO TORE UP small mom/pop businesses in our community and others. Who also attempted to extort money from downtown businesses pretty much shut down many businesses in downtown Louisville, KY, where I live, but they shut down conservatives and denying first amendment rights. This is AMERICA!
Desired outcome: They need to know how many of their customers feel
Amazon
-
Kindle Reader & e-books
I recently closed my Amazon account on Jan 11, 2021 (12:37 PM). Shortly after that - I got a Kindle Reader message that DELETED all the e-books on the reader (by "UNREGISTERING" the reader).

I had already purchased and paid for all of the items on the Reader.

This appears to be an poor attempt to get me to reinstate my account? Because I also got a message asking me if I want to set up my account.

As far as I am concerned, these items were stolen by Amazon.
Desired outcome: either a refund or re-register the reader and replace the STOLEN ITEMS.
Amazon
-
Koblenzwet dry vacumn Model DV-110 KG3
You sold me this vacumn serveral years ago. I have never found the replacement bags for it.
You should not sell products that require basic maintenance parts.
I am going to run it without the bags as it is useless sitting here for 4 years or so because the bags aren't available. I can find the bags for many other models and do not understand why this one isn't sold.

Mrs. Ries [email protected]
Amazon
-
Being charged over 58.00 for nothing.
I just looked at my bank transactions. It shows I was charged on the 7th of January 2021 $40.04 and another one for $18.39. I do not know why I have been charged and would like my money back. I really would hate to not use Amazon at all and hate to think that y'all are just taking people's money. So I hope somebody contacts me and can explain to me why I've been charged these unnecessary charges. You about to lose me and my wife cuz I just spent almost $200 on my wife's Amazon account on some headlights and she buy stuff on The daily.
Desired outcome: Money returned
Amazon
-
Wrong Shipped Item
I had reported this years ago, and still resent it today I bought a Crome Book Cover and I was shipped a large Dog Bone I didn't even have a dog. I reported it, but, the matter was never resolved, I am moving and dropped my crome book and back portion damaged leaving it unusable. You'll denial to render the crome book cover is fraud. I'll give you two weeks to provide with a new crome book and cover, or refund my money.

Case Logic QNS 11 Blue
11.6 Molded Netbook Sleeve Teal

Reference 27184100

Antoinette Cooper
1758 S. Santa Fe Avenue
Apartment #1604
San Jacinto, California 92583
[email protected]

cc: Attorney General - Fraud
Desired outcome: Stated in complaint
Amazon
-
denied a refund for a returned item
UPS refused to ship an item without a box. after speaking to Amazon, they told me go ahead and pay for shipping boxes from UPS and we will refund you. i called back again to amazon to get the refund of the purchased box and got denied for that refund twice. this makes me very frustrated and mad on why amazon gives false claims and does nt take responsability
Amazon
-
Pricing tactics
I purchase one led light for my garage and saw no options for a 2 for offer after I bought another ! Yet they flash one later! This is a sure fire way to damage future sales!

Alan K.Johnson

https://www.amazon.com/gp/product/B07XW7MQTP?psc=1

Please explain why you do this to customers and then make them feel cheated!
Desired outcome: Refund of the difference on my purchase from your offer for two!
Amazon
-
alleged "shopping credit rewards" never work
I have received NUMEROUS e-mails from Amazon telling me I got a $5 credit good on any order $10 or more after recent Amazon purchases. The credit is NEVER applied to my new orders, despite being for items provided and shipped by Amazon.com, making me believe it's just a teaser to get me to order more, but I don't order things I don't want or need!

Deliver Date Order # Note
Dec 17, 2020 111-2101720-9506630 e-gift
Dec 28, 2020 111-0830542-48594
Dec 31, 2020 111-6172351-31242 auto

There may have been more, earlier in the year, but I don't remember/didn't save any e-mails claiming I got earlier credits.
Desired outcome: $5 to $15 or more reimbursement
Amazon
-
Internet policy
Although I may not be a large buying customer, I still enjoy the convenience you offer. However, I strenuously object to you removing Parler from the internet.
You have committed a violation of the First Amendment to the Constitution be restricting free speech, free speech and the free exchange of ideas.
I request a total reversal of this policy as an American citizen.
Amazon
-
Amazon
I sent a request to delete my account. I will never use Amazon again because of the obvious unprofessional approach of this manipulative, greedy company. In your attempt to control the world you have quickly branded yourself as a plague. The Amazon vans everywhere are becoming pests as well. Anyone using Amazon will be supporting the corruption and manipulation of our country. You are a disgrace! I am totally disgusted by your presence and will definitely bash you every chance I get.
Desired outcome: Amazon should be shut down by the government
Amazon
-
Amazon
To whom it may concern AMAZON it is not right to shutdown websites that you do not agree with . Just because they don't agree with your thoughts and opinions. Since you cut parler.com off I am now canceling my amazon accounts. You will not get another dollar from me or my family from here on out. And don't you worry word travel's fast. Many customers will walk away form you as you have now trampled on there 1st amendment rights on purpose.
Desired outcome: Allow me to access parler.com I left facebook because they suppress conservative views.
Amazon
-
Anti-American, and anti-Christian Socialist policies.
I stopped using Amazon last year due to it's anti-American, anti-Christian Socialist policies. I have even been willing to pay more to avoid using Amazon. (Although I have found Amazon is most certainly not always the cheapest.) I have left open the possibility of using Amazon, ONLY if I cannot find an item elsewhere. From now on I shall go without rather than support such vicious tyranny against Christians and all who love our country. You only support free speech if it is anti-American. One day the worm will turn, make no mistake.
Desired outcome: Amazon, stay out of politics. Sell your cheap foreign imports and leave descent people alone.
Amazon
-
Parler
Your actions show that you prefer working with dictatorial regimes, such as the Chinese Communist Party. I have been a long customer of amazon.com, but no more. There are other means of buying merchandise.

The only reason amazon.com sided with Beijing Biden and Que Mala La Harris is because it would be a good way for oligarch Bezos to exploit cheap labor in asian nations.

Shame on you, amazon
Desired outcome: My desire outcome is that Amazon.com become an authentic American company; otherwise, you can implode any time. Fine with me.
Amazon
-
Parler shut down
I am so disappointed in you Amazon...I really thought more of you than this. Seems you flow which ever way the wind is blowing. You know it is not right for you to cancel Parler but you will because you have become weak in your bigness. You cannot suppress the people . Why are you choosing one group of people over another group ? You are showing all the people what kind of company you really are. Why don't you check out some of the demoncrates sites and see all the hate filled messages made there. Why are you showing favortism? This is really going to bite you in the wallet before its over with along with your stupid CEO opinions of what is right and what is wrong.
Desired outcome: reinstate Parler
We are here to help
16 years' experience in successful complaint resolution
Each complaint is handled individually by highly qualified experts
Honest and unbiased reviews
Last but not least, all our services are absolutely free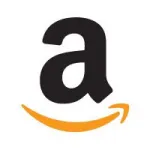 Amazon contacts