Electronic Arts (EA) complaints
174
Electronic Arts (EA)
-
Madden 21 Xbox
12th April 2022

My 13 year old son received an email from EA stating he has had a permanent ban placed on his account for Madden for cheating, however with no explanation of what he's actually done.

This has happened previously, once it wasn't overturned and once already this year it was overturned however we are never given a reason for it.

I monitor my sons gaming on this account because of this happening previously and can't see any reason why a ban would be applied, however we EA's refusal to provide the detail we can't even contest it.

We could create a new account and carry on playing however we've spent a lot of money on in game products which is just wasted.
Desired outcome: I'd love the account reactivated for my son, the detail behind it, and or the money back that we have invested in the game.
Electronic Arts (EA)
-
Madden 22 - Solo Battles
As soon as I finished my second to last solo battle (Game 13) I was given a screen that said," Event not available". The game then proceeded to count the game I hadn't even clicked on a DNF and did not allow me to attempt the challenge. This would've been for a top 100 placement. Please fix this. My account gamertag on Xbox and Madden 22 is Void Dash00.
Desired outcome: Either give me my game back to play or give me my points for the game.
This review was chosen algorithmically as the most valued customer feedback.
Stalking, harrassing, threatening: From: badIMAbadboy2228 Add to Friends List | Block this Sender | Report Abuse Subject: Untitled Message To: noisyroo49 Received: Fri 2/11/22 dumb move making a hider name of your supposed gf's real name...as you know it is VERY easy to look uo all their personal info when you know their name...does she know how...
Read full review
Electronic Arts (EA)
-
Battlefield 2042
I spent £83.99 on this game and it doesn't work anymore, it's a joke tbh, it's a lot of money just to throw away. Can't even get on any matches. I want a refund, I bought from CDkeys and they won't refund as digital code has been used and they can't resell. I want my money back, I have followed battlefield since the beginning and this is how I am left feeling, disappointed completely
Desired outcome: I want a refund
Electronic Arts (EA)
-
madden 22
i play franchise offline, and every time i try to play a game it either crashes midgame saying something about drivers, or it crashes while i try to setup and play the game. ive tried resolving it and have seen that other players have the same issue. so im unable to play a game that i have spent countless hours playing because it crashes, and its not a problem with my pc because ive got a 3060 graphics card.
The complaint has been investigated and resolved to the customer's satisfaction.
Electronic Arts (EA)
-
Titanfall 2
I have a 1 month Xbox Game Pass for gamer tag: TweeSleet477638 which is attached to: [email protected] but keep getting a message that says: "This profile is not permitted to play online." This shows up in the first screen of Titanfall 2 on an Xbox One S and does not allow the selection of multiplayer. I have unplugged the console for over a minute and other profiles are able to sign in and play multiplayer on the same console. Please activate this profile. Thank you.
Desired outcome: Profile is activated so I can play online.
Great. So I clearly did not mean to post this to a public forum. Now I just want to know how to remove this post.
Resolved
Accidentally posted, was meant for customer service.
This review was chosen algorithmically as the most valued customer feedback.
Facts of the case: There is an ongoing matchmaking issue within FIFA ULTIMATE TEAM. Players have to wait for hours before they can enter a match. Numerous complaints have been raised my many players through EA Advisory Chat and also on EA Forums. Misleading information is being provided by EA Advisors. Some say that the issue is under investigation and the...
Read full review
Electronic Arts (EA)
-
Battlefield 2042
I created an EA account several years ago linked it o an email I no longer have access to due to being deployed and moving in military [email protected] I recently bought battlefield 2042 but now can not play it cause the game ask me to reset my password. I can't cause I can't access email. So I created a new account but can not link it to my current ps4 or ps5 due to ea account already existing. I contacted help desk they say they can't help cause I don't know enough of the answers to the questions they are asking such as IP address. Credit card number from 4 years ago. Month and year and what game I purchased who can actually name the date they purchased a game.
Desired outcome: I would either like my new account to be added to my ps4 reevesvs071 or my $100 back that I spent on the game
This review was chosen algorithmically as the most valued customer feedback.
Good afternoon, I'm writing to yourselves due to the fact your offering a game that you do not police or regulate or at least administrate. At first I was so impressed with this game, but now after seeing so many blatant hackers on your Oceania servers. I'm losing faith in your ability to offer a fair enjoyable experience. I wonder if the servers are...
Read full review
Electronic Arts (EA)
-
My account says I have been band!
Account band has no explanation on why. Says it's been banned since August 3, 2021 7:32 AM. I've had issues since April of this year 2021 ever since I've subscribe to Xbox ultimate. It's very hard to contact anyone I've tried several different ways and I get no response. I pay for the Xbox ultimate and it says that EA play comes with it.I feel like I need reimbursement since April 2021 And my ban be removed immediately.
Desired outcome: Reimbursement of the last five months and immediate removal a ban.
Electronic Arts (EA)
-
Star Wars Squadrons
I will NEVER buy another Electronic Arts game again!

So I picked up Star Wars Squadrons and have been playing the short story which teaches you how to play in order to move to online play. This was great. Fun little story that played both sides so you could get experience with flying Empire and Rebel ships. Game was pretty stable and life was good……Then i finished the story and wanted to play more of the game and that's where the problems started.

You must have an ea.com account connected to your xbox gamertag in order to take advantage of all of the game. The game had routinely told me it was unable to connect my xbox one account to ea. This was initially ok since you could play the story offline but this changed.

So I started attempting to troubleshoot the issue. Lots of complaints and processes to try but none of them seemed to work. I finally contacted their tech support to finally discover what was wrong. Turns out, years ago, I created an ea.com account using my then email address. I was using Comcast as an internet provider at the time so I used my comcast.net email to create it (huge mistake apparently, as you'll see). So i asked tech support to just switch the account from the comcast.net email to a new ea account that uses my gmail to connect my gamertag. They ask me a bunch of PII questions in order to get access to my account. IP address, DOB, address, last for digits of a credit card and games and dates of purchase that I'd gotten from the account. So I get most of the information correct except for the IP of course because i've changed Internet providers, the credit card number because well….over 15 years or so….those number change for numerous reasons and i'd never made purchases via those accounts so that information didn't exist. Since I didn't have enough "correct answers" they refuse to reset my old ea account and suggest that I reset the password or remember those tidbits of data. Honestly i've never made it a point to remember IP address soooo that's not possible….there's been so many credit card numbers over the years…..that's not possible…..and i can't go back in time to make purchases that I can record on the accounts…..so the only other option was to reset the password. Now to note, they have disabled my account due to disuse. Which means if I did remember my old password….I can't because they've expired it…..and expect me to now get a new password….however, it wants to use the old dead email in order to do that. they've created a loop that I cannot fix and even though the majority of the information that I gave them is correct INCLUDING THE ORIGINAL EMAIL USED TO CREATE THE ACCOUNT….. they refuse to fix my issue there by making it impossible for me to play 80% of the Squadrons game.

If anyone out there can think of a solution….I'd be greatly appreciate it.
Desired outcome: fix the issue
Electronic Arts (EA)
-
Canceled last year but charged again this year.
07 July 2020
OKDad70
My daughter paid for a 1 year subscription and gifted me. I used the account for a couple of months, and lost interest. My daughter and I canceled, but we got charged again anyway. We got ahold of them, and resolved it (last year). They canceled the account and refunded. This year, they charged us again. We could not get through to support. We spent hours waiting for chat and calls that never came.

Today, 18 July 2020, we finally connected via telephone. They refuse to refund. They assert we had only ten days. We would like the refund.

The individual on the phone refused any remedy. We could not even be transferred to a supervisor. EA simply refused refund. No allowance. No option.
The complaint has been investigated and resolved to the customer's satisfaction.
This review was chosen algorithmically as the most valued customer feedback.
stalking, harrassement, cheating. people are cheating on there by boosting their rating which they go to 2 player and make another names then forfiet that other person. there is drama in the barcelona lobby every night between 10 pm until 6 am or later. I sit there and play at the table and not say anything in the lobby and my name come into the drama...
Read full review
Electronic Arts (EA)
-
origin account
They have locked me out of my gaming account.

I have lost access to the email address attached so can't reset.

I have provided tons of information proving who I am and my drivers licence, product codes for games on the account and photos.

The account is linked to my playstation account (which has my new email address) / I've set screen shots showing the link.

I just can't get any sense from them.

8 cases have been opened over 2 weeks, they just close the case without contacting me. When there is any contact I'm asked to fill another form in (start a fresh case) and they promise to look into but they lie.

I have proved who I am and that it's my account but they will not give access or contact me about resolving

Last case no 52581389
Electronic Arts (EA)
-
scrabble game
I did and it was not taken, your usual fucking bullshit

Scrabble at pogo.com sucks has errors that need to be changed by competent persons, not incompetent such as I tried to explain the problems.

Scrabble game refuses to accept real words, and I have to forfeit the game

Fix the fucking problem

Too short, too long, too many capital letters, what fuck you publishing?
Electronic Arts (EA)
-
club pogo
Update of EA has caused me to have no access to my acct. I am 70, have been trying for almost 2.5 hrs. cannot sign in as EA reports 2 accts. with my email. I only have this email that I use, [email protected], and you want me to change to a new email, I don't want to, your help sight is no help promised a call 1.5 hrs. ago, no call so just cancel my club pogo subscription as I can't find any way to do so. I CAN'T SIGN IN! I AM TOO OLD TO WASTE THE TIME I HAVE LEFT ON THIS NONSENSE! THANKS
Electronic Arts (EA)
-
dragon age and customer service in general
We purchased Dragon age (Order Number: 1002629332810) and it doesn't work. We asked for a chat (case number 32971035) and "Rehan" told us we will get a mail with instructions
We wait all along the weekend and it never arrived
Now we are asking for a refund and their automatic answers say that since it took more than 72 hours since we "launched the game" (it never launched!) then we are not entitled to a refund.
They have no e-mail or fax or complaint officer or customer service...
WHAT CAN WE DO?

WE DEMAND A REFUND!
 [email protected]
 
Electronic Arts (EA)
-
lost an inform card
I was playing your game, FIFA 17, and completed a 'Squad Builder Challenge' - as a result of completing the 'SBC' I was given a pack in which was an 'Inform Card'. I opened the pack, received my player and sent the player to my club by pressing 'X' (I use an XBOX ONE). After this I went to my club only to see that my packed 'Inform' was no where to be seen. I have been searching and I am 110% sure that my 'Inform Card' is not there.
This review was chosen algorithmically as the most valued customer feedback.
I could not pay my bill under my old account so I opened a new one and paid up front for 1 year now for the last 2 weeks unable to log in tried every thing even there web page for help I either want back in or my money back fed up this is not the first time with this company they have no phone number to call only on line stuff really needs to make it where people can talk to someone and have their problems fixed
Read full review
Electronic Arts (EA)
-
fifa 17
I recently bought fifa coins from a website goldah.com, this is the first and only time I have done it outside of the FIFA store.

EA sports then email me to say that I have broken the terms of service for "trading coins", which based on the definition I technically have but I have not hacked the game, nor have I scammed anyone. Regardless they have removed my team, losing everything. My main concern is the money, legally spent in their store, which they have taken away without any warning.

I have no idea how much money I have spent in the store over time but for 2017 it would be around £100-£200 (Playstation account doesn't list it in account history)

I've complained 3 times; you cannot speak one to one with anyone that makes the decisions, you get an email from a no-reply address and that is it. My questions about the money are never explained to me, I cannot see in the terms that I forfit this money? It may be implied but for legal terms, should it not be fully stated?

Are they allowed to do this? I view this as a purchase of goods, the breaking of terms was a separate transaction so why do I lose all of my pre-standing purchases?
We are here to help
16 years' experience in successful complaint resolution
Each complaint is handled individually by highly qualified experts
Honest and unbiased reviews
Last but not least, all our services are absolutely free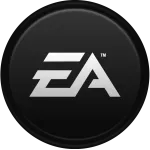 Electronic Arts (EA) contacts