Evony
-
Bullying
Hi there both me and my husband are vip level 13 and keep level 32 my name is tasty on the game and my husband is king wanjam however we do not like the server 823 as since we joined we have been bullied I'd appreciate it if you could please move us both to a brand server so we are together still how ever if u cannot move us all the money we have spent we require back each so that we can move outself I do hope u contact me regarding this matter please please move us to new server together my email is [email protected] thank you and hope to hear back from you
Desired outcome: Refund or server move
The complaint has been investigated and resolved to the customer's satisfaction.
Evony
-
Kings return
[MSK]Sasha on the game, A Kings Return. He has been harassing me and asking for sexual pictures of my wife through whisper chat. I demand he be banned from the server. I have the supporting evidence as well as his ID number. The criminal things you guys ignore on your evil little game destroys lives. If I see someone mark this as resolved, I will do everything and will not rest until proper action is taken. You guys are not above the common practices of humility nor are you above the law
Desired outcome: [MSK] Sasha banned from the Evony server or I will take this even more public
You straight ignored a crime on your server
This review was chosen algorithmically as the most valued customer feedback.
I have been playing Evony The King's Return now for almost a year, and just finally got to level 35 for my Keep, but cannot possibly go any further, because they have made it so expensive in resources to progress any further that I would have to sell my home, my car, and starve to death to afford the literal HUNDREDS of BILLIONS in resources they demand to...
Read full review of Evony
This review was chosen algorithmically as the most valued customer feedback.
This is a truly awful game. There are no rules and it is obvious employees and staff play against real players to harass them into spending money. World chat is full of abuse, racism, sexism and other obnoxious behavior and which is all condoned by the developers because that is how they make money. Why is this game not banned yet? This is all tantamount to...
Read full review of Evony
Evony
-
Addiction issues
For the last year or year and a half, I've watched my wife become vulgar, dishonest, and bitter even to the point where she sent another male, to whom was gay, racy (not nude pictures) just to make me furious. Your game has caused her to lose a job and completely fall into a dark depression. Seeing is I will just get an automated message back telling me to go fuck myself, I just want you to know, I despise the creation of your game. I would love to have it removed, but I wouldn't want your well being to be destroyed. I wish you could just block her from the game or provide me with a detailed backup of her account.
Desired outcome: Who knows? No one will help me
Addiction:

My wife of 12 years has become violent, protective and secretive. Basically, sent many pictures to random (homosexual) men just to get back at me for some behavior. I know there is nothing you can do because I've already had one post removed. I just want to tell you she never did anything physical but it's cost me a lot of money to have your game enable her addictive personality. Yes, it falls on the person, but just so you know, as a licensed therapist for 6 plus years, it's not always the individual to blame. I would love to just have her blocked to be honest, but it should not come to that. Your company has a hand in it! I want refunded all the money I've supposedly spent on this game.
Also, sorry for the fbomb, but at this point, accept it and move on!
Evony
-
Alliance banner
Alliance banner has had different error codes for four days and no one in alliance can reinforce it. Normally when you click banner it comes up with "reinforce" but when you click on our banner it comes up with share, detail, bookmark and glory castle. Can you fix it up please before we start losing members. This is very frustrating. The coordinates are: K 1097, X 0634 Y 1019.

I can not even destroy it to set it out again.

Thank you
Desired outcome: That banner is fixed
Evony
-
Available links on a Fire tablet.
This is an on going problem.

I play the game on a Kindle Fire tablet. When I lost my game, I followed the instruction to get my account back. I set up a new account, linked it to Facebook and waited, and waited, and waited while all the time building my new account up so much so That I want to keep it. The problem there is that there is no second place you can link the game. It is just Facebook. Other tablets such as Samsungs have Google play and game center in addition to Facebook. Available. why can't Amazon Appstore be added or some other that is common to all tablets be added?
Desired outcome: Add a social account that is a availabe to all devise users
Evony
-
My account
Hey I checked to make sure my account was linked to my account in the game Evony. Because I needed to Uninstall and re install it. I did that, but now it's saying I need to start all over. My name is DONUTonPC please help me... I'm rank 23 on my server I love this game please I'm begging you. My account is still in the Alliance I really don't want to lose this. I suffer serious social anxiety and I hate myself. Please
Desired outcome: I just want to be back in my account again..... I feel so stupid
Evony
-
Evony game crashing and freezing
The game continues to crash, freeze up and contiinue to kick and restart. I am on server 237 and many players are reporting the same issue. This issue has been happening for the last three weeks minimum and with the amount of MY time and money invested, for a game that will bot properly work is an Evony embarassment. I get ignored or given scripted responses that do nothing to repair the issues.
Desired outcome: FIX THE FECKIN ISSUES
Evony
-
Items not received
1) May 13th 2022, around 7h30 AM, after completing Objective 3 From Monarch Competittion Stage 5, I didn't get the rewards (1749 gems, 9 rune boxes, 35x15 minutes healing)

2) May 16th 2022, around 10h30 PM, I paid 2000 gems to get 100 hammers for "Crazy eggs". I didn't get the 100 hammers.

My Evony account is linked to folowing email : [email protected]
Desired outcome: Please put the following in my Evony account : 1749 gems, 9 rune boxes, 35x15 minutes healing, 100 "crazy eggs" hammers. Give notice with Evony game mail.Thank you !
Evony
-
Bullying
I have been a part of server 1071 for a couple of weeks now. An alliance by the name of abbreviation DRK is spewing profanity and false allegations on many server members which include calling people pedophiles and sending pics online to other members without proof. A particular member that goes by DRK wolf is the main instigator. I have many snap shots as evidence and believe that the world chat should be investigated. There is chaos in there and it is making people that pay money to the app want to leave. Please correct this as some of this is criminal in nature.
Desired outcome: Apology and penalty on the alliance DRK.
Evony
-
Evony the kings return
For months I have watched players use 50 accounts on a bot program to grow. The program lags the game out on normal players and recreates a massive unfair advantage. I've reported the same players over and over and nothing is changed or taken care of. Zendesk answers thank you for reporting and then says it will check it and nothing changes I've lost out on hundreds of dollars in rewards because of this crap. Top games does nothing. I can't add the videos bc they won't load. So you can ask me for them.
Desired outcome: I want the bot accounts removed from server and the mains banned or massively reprimanded.
Evony
-
Server rules
Helo, there is a guy on our server called capt_jo who is a player, that pays to play. The problem is our whole alliance and a lot of people want to quit the game because of him. He is taking over the server and attacking everyone, so if everyone quits the game there will be no more people on the server, so please can you move him to another server or give him a warning to only attack when it is killing event hope u can help our alliance and everyone else on the server
Desired outcome: I would like him to be moved to another server
Evony
-
No package received after purchase
ID:169350130,I bought a package may 3rd and did not receive it. It was double down. I got niether. This is the 3rd time I know that this has happened in our alliance. I would please like to be reembursed for both packages missing. My r4 was threatening class action lawsuit earlier because I know this isn't the only time this has happened.

Thank you for your time,

Megan
Desired outcome: To be reembursed
Evony
-
Connection
Over the past week or so, I have lost connection and have not been able to reconnect several times. Including right now. It isn't my internet as everything else is working fine. Nor is it my phone, all other apps start up fine.

Another, unrelated, thing: aren't the Fenrir's summoned from the fangs supposed to drop a Large and Small Speed Up chest when beaten? The last 3 or 4 of mine did not, they only dropped a Small.
Evony
-
Unable to connect to Evony
05/01/2022 At end of Server war game was not operating correctly. Monday morning 05/02/2022 logged in around 7:30 a.m central standard time and game was sluggish. Tried to log back in around 10:00 a.m. 05/02/2022 and game crashed at loading screen. It is now 2:15 P.M. CST and the problem still persists. I have tried the main techniques of clearing cache etc but no change. Please have this problem repaired as soon as possible. Valuable paying player here...

Best,

Mithrandir Server 698
Evony
-
Evony not loading
Trying to get into evony server. the app keeps saying is checking new updates. game just froze... we have checked our wi fi connection and it's working fine... No outage in the area according to Verizon... we can load and play other games - just not evony... if my Keep gets burned - I'm going to be pissed off ever so much and Evony can repay me gems and RSS to fully repair

I'm so mad. This happened right at the start of server vs server
Desired outcome: Fix your servers
Evony
-
Unable to download and get on…server 406
I am 🌺Rebecca in server 406, and I was unable to log in on 4/23/22.. tried everything.. so I deleted the app and was going to reinstall and it does not appear in my iPhone app selections.. can you help me with this?. I have it connected to my Facebook. LoneRebel.. and password I sent earlier but no reply can you help! SVS coming and I'm sure my bubble has dropped and I'm wiped out already!
Desired outcome: Allow the app to be download it again for an iPhone and reimburse any compensation of anything I may have lost do the error
Evony
-
Unable to load
Im 🌺rebecca in server 406. I'm could login.. So I deleted app to try to re-install, and now it doesn't show in my app.. I will become unbubbled and loose all my stuff. I have it backed up to facebook.. Lonerebel…with email of [email protected] to my facebook.. Can you help me with this?

Worked fine and loaded on 4/22/22 but then had problems on 4/23/22… and now I can't even download to get game back
Desired outcome: Allow app to show and me be able to download and if I have been hit compensation to help.
Evony
-
Evony login
Hello, I am player king Ichiro from server 245 from the KKO Alliance. I can't login due to the fact that I receive message that someone else is logged in my account. This never happened to me before. Iam playing on a I-pad , maybe this is the problem, since Apple is not having Evony on AppStore anymore. I don't wanna delete game and reinstall again because it's currently still not in App Store. Please help me. SVS is coming soon
We are here to help
16 years' experience in successful complaint resolution
Each complaint is handled individually by highly qualified experts
Honest and unbiased reviews
Last but not least, all our services are absolutely free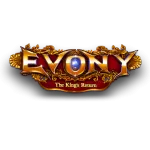 Evony contacts