Hotpoint / GE Appliances complaints
21
Hotpoint / GE Appliances
-
Hotpoint washer HTW240ASKWS
Order number H2707-220606 from Home Depot

We had this Hotpoint washing machine delivered from Home Depot on 5/13/22 and it was incredible how loud it was. We told them to pick it up and send another and received it on 5/23/22 and it has the same problem. I can't believe how loud it is! We now have to decide what to do to find a brand that is better.
Desired outcome: Compensation
Hotpoint / GE Appliances
-
Hotpoint dryer …General Electric
Bought the dryer at Home Depot July 2021. Have been getting black marks on white sheets ever since purchase. Ge repair has been here multiple times over the last few months replacing parts of the dryer. I am now being told they have to replace another part. It takes weeks to get a response from GE and I have had to wait weeks for parts to be delivered. In the meanwhile I have to hang my white sheets out on a line since the dryer is leaving black marks on the sheets.
Desired outcome: Replace dryer or refund.
Hotpoint / GE Appliances
-
Washing Machine/Very Nasty, Racist Service Engineer
We've had numerous Engineers come and go from Hotpoint (Whirlpool) to our home like guests coming and going, due to our washing machine developing an issue, -Machine is just over 18 months old, and namely; does not wash properly and clothes come out smelling worse than they went in the wash. We complaint to "D & G" (Domestic & General) who we insured our products with. They have been sending Whirlpool Engineers ten to dozen, and nothing. Last Engineer (who has been to us previously too) came and was suppose to fix the PCB board etc...dispenser parts etc...as this was ordered by the Engineer who came before this Engineer. When my dear Wife opened the door, the first thing he said was "You know I'm not going to fix anything, as there is nothing wrong with your machine?" My wife was not sure what he was talking about, as I deal with all these types of queries. Having chatted to him for around 20-25mins it transpires that he had the parts which were ordered by previous Engineer but did not want to fit them. I enquired as to why not? he said the other Engineer was lying to you (us) and just ordered the parts to keep us happy? I was horrified at his comments, calling his own fellow colleague a liar? Just before this he made the derogatory remarks, as follows: 1) You maybe using a wrong detergent 2) you maybe using wrong conditioner 3) Only "STUPID" people over load their machine, I have it all here on computer, my wife by now was over whelmed and left the kitchen area crying, I told him he was demeaning and upsetting me and my wife, and his reply was, "you are not listening to what I am saying to you both". I kept my cool, until he said 5) It must be the way YOU LOT wash your clothes. This was the last straw, I got very angry and told him to leave immediately, as this was a damn right "Racist" comment of the lowest degree, to which he replied I will get you black-listed, see how you like it and love and behold "Hotpoint" sent us a letter that we will no longer be serviced and are "black-listed" permanently without even approaching us for our side of the story. As the saying goes, each coin has two sides, no , no, not with Hotpoint, they have ZERO policies in place for customers who pay their bills. Lastly I would like to emphasise that people like him and companies like Whirlpool give an edge and promote hatred and are OK with Racists working for them. In my opinion these type of people have no place in society who knowingly, persecute and demean people from different race and creed. I am very upset even writing these kind of things, as I personally have never encountered such vile hatred in people. Shame on you Hotpoint (Whirlpool.) You should not exist, close shop "permanently" please and learn manners.
Hotpoint / GE Appliances
-
PS950SF2SS
I purchased this ge range at the end of 12/2014. One of the main burner elements has stopped working making my largest burner unusable for large pots or skillets. I had main board ordered but it was incorrect part. A technician come out and said it was another board but was unavailable from anyone as they all come from ge. Ge only response has been to call me then hang up when i gave the part number in question which is wb27t11357. I was also told the double ovens are piece of crap as the boards do not last long. I prefer that ge would make this part available so i can at least get it repaired. It cost almost $3000 and don't want to have to buy another range unless ge gives me a huge discount.
Desired outcome: MAKE PART AVAILABLE OR HUGE DISCOUNT ON NEW RANGE.
Hotpoint / GE Appliances
-
The Stove I ordered and Delivered is being repaired again for the 3rd time
I purchased a set of G.E. Appliances on October 14, 2020, It was delivered in February 2021. Since we have had this stove we have had nothing but problems with it.

1st problem is with the heat probe, not working and shutting down the oven.
2nd problem was after they replace the probe sensor is still doesn't work.
3rd problem is when you open the lower oven the light flashes and the stove doesn't work.
4th problem is now none of the burners do not work along with the two ovens.

GE Repair has no clue what the issue is, and i have a inoperative stove/oven
Model Number PS960SLSS Serial Number 2R0135362

you can contact me @ 352-428-8503 Steve Klapkla
Desired outcome: Fix it or Replace it
Hotpoint / GE Appliances
-
Hotpoint Refrigerator
I think about the refrigerator that came with my parents' home in 1969. In the year 2000, it finally began to leak and my mother could not find a fridge that narrow, so she bought a new house. I wish I could say that for my refrigerator. It is certainly years out of warranty, but it began falling apart the moment I bought it. There are pieces that look like the one attached, and I have used all the tape I'm willing to attempt. Because of COVID, the college I write and edit for shut down. There's so much pandemic unemployment fraud in Colorado, my account has been locked for over five months. I have no income coming in and I am in need of a new refrigerator. It astounds me that you manufacture and sell something with parts that don't hold together as well as my daughter's plastic toys. I would like to know if there's anything you can do to help me.
Desired outcome: No lower level shelves and new shelves for the freezer.
Hotpoint / GE Appliances
-
Portable Air Conditioner
Don't ever never buy any of GE appliances
If something wrong or not working within 1 yrs GE always said they don't have in stock or similar unit so they provide good will certificate which is you have to spend your money to buy GE appliances again than they will send you a reimbursement check within 8 wks. Here is the catch, what if mail man lost your mail that claim reimbursement check?
GE purposely always said they don't have in stock or similar unit
My portable air conditioner is around $350 so let it have it
I paid $350 for very good lesson that don't ever never buy GE appliances
I'll let all my families and friends know that what will happen when you buy GE applicances
Hotpoint / GE Appliances
-
washing machine
I am absolutely shocked my washing machine has blew up and in my whole entire life I have never seen this I am so disgusted with this Hotpoint product... I have children who have special needs and also a small toddler imagine if they was in the kitchen or myself it blew off the glass on the washing machine door and made a burning smell and it only had few clothes in the machine... and if you see the machine it's in brilliant condition but this needs reporting and also needs to be showed and told to the media how it just blew up
Hotpoint / GE Appliances
-
hotpoint washing machine
I brought a Hotpoint washing machine 2 years ago from very WMXTF 842P whirlpool it was smoking burning on Saturday 09/11/2019 I had just come back from shopping when I noticed the smell when check the door had opened whilst still on cycle should never had happened I am left now with no washing machine, I'm so glad I came home when I did the house could of burnt down. Concerned and upset.
Yours sincerely ruth bird
Hotpoint / GE Appliances
-
customer and technician services
Date Range: May 7, 2019 - Current date
Case #: 190520-003411
Customers: Gregory and Chandra Weathers
June 16, 2019
I first want to say that my wife and I have been GE appliance customers for 12 years, and haven't had a problem until now. We had our previous appliances for 10 years with our old house and had no problems. We received our new appliances in September of 2017. The customer service we have received has been the worst service we have ever experienced from any company.
My family has been without an electric range now for a month and a half and continue to go without one due to the horrible customer service and poor technician work done by GE. Our electric range became inoperable on May 6th. I called GE May 7th to schedule a technician appointment for May 9th between 1:00pm and 5:00pm. On May 9th, the technician was a "no call, no show." I called GE May 10th to find out why no one showed for our appointment, and was told that there was nothing in the computer for our address (attached screenshot shows the email confirmation). During that call, I was told "there are some technicians in your area today, I can have someone out there today" (on May 10th). About an hour later, another person called and said that the technicians couldn't make it today, and wouldn't be able to come out until Monday, May 13th. On May 13th, a technician named Keith ran a diagnostic test and said the problem was the mother board. Keith said he would order the new mother board, and scheduled another appointment for May 21st for the installation. According to Keith, a new mother board and the installation would be approximately $500 since we did not purchase the extended warranty. Keith also gave me his telephone number in case we needed to change our appointment. Although Keith scheduled our appointment for May 21st, he showed up on May 20th when no one was home. Again, we had to call customer service to find out why he showed up on the wrong day. The person my wife talked to was very rude, and let us know that a training may have been scheduled after Keith made our appointment; therefore, the appointment had to be changed even if it was an inconvenience for us. We made another appointment for Wednesday, May 22nd. On May 22nd, Keith installed the mother board. As we pushed the range back in place, we heard a spark. We pulled the range back out and Keith removed the back-metal plate to expose where the power cord was installed, and discovered that the power cord had somehow melted through the plastic bracket that held the power cord in place. Keith then said he had to order more parts. I specifically pointed out a red cord that runs up the back of the range and mentioned that the red cord would probably have to be replaced, and Keith said "no, that cord is fine" (picture of the cord is attached). Keith ordered the parts that he felt needed to be replaced, and rescheduled an appointment for Thursday, May 30 to install the new parts. On the morning of May 30th, I called the automated system to determine if my appointment was for the morning or afternoon. As a result, I found out that yet again we had no appointment scheduled. I called customer service to speak to someone in the consumer relations department to inform them of our GE experience and our issue with scheduling appointments. The customer relations representative I spoke to was Shanta. She contacted Keith to ask him about the appointment he scheduled for us (the only reason she was able to contact Keith was because he gave me his number). Keith denied making the appointment (even though he ordered parts for us that were delivered to our house), but said he would contact me after he finished with the service call he was on to see how he could fit me in that day. Keith never called. I called consumer relations again after a couple of business days. Again, I let them know about our unacceptable GE service experience and how unhappy we were with the lack of customer service. I also told them that I didn't want the same technician (Keith) to return to my house. We scheduled an appointment for Thursday, June 6th. Another technician came to install the parts Keith ordered, and quickly realized the we also needed a new 4-prong power cord (which Keith didn't mention), and the red cord that I mentioned to Keith - also needed to be replaced. The technician said he would order the additional wire that runs up the back of the range, and told me to purchase the 4-prong plug. The technician also rescheduled us for Friday, June 14th. On Thursday, June 13th, I received a voicemail from GE saying that the part is on back order, and the earliest someone could install the part is July 1st.
With all of the above issues we've dealt with, all the money we've had to spend dining out (and continue to spend), and the inconvenience of us being available and technicians not showing up, we definitely don't feel that we should be paying for any repairs. For all of the inconvenience, maybe a new electric range should be provided to us at no charge especially because when Keith and I heard the spark from the wire touching the metal, that was after he installed the new mother board; therefore, it could be damaged. It's a possibility that after the technician installs the new parts, he will discover that the new mother board no longer works. At this point I'm not sure if we ever truly needed a new mother board; instead, the reading Keith received during the diagnostic test may have been due to the power cord being loose.
Although we did not purchase the extended warranty, our past experiences with GE appliances led us to believe that we could trust the quality of the products for more than a year and a half. It is now Sunday, June 16, 2019 and we are still without an electric range.

Sincerely,
Greg Weathers
502-608-9590
Hotpoint / GE Appliances
-
ge jes1460ds3bb microwave
Purchased just over a year ago and it now has an electrical smell. Worked fine in the morning. So it wasn't like a problem over time. And maybe I could understand it if we used it 10-20 times a day, but it got used 5-10 times a week. Needless to say we unplugged it, didn't want to burn the house down. Went and purchased A different brand of microwave NOT A GE. GE was a waste of $160. Very disappointed with the product.
This review was chosen algorithmically as the most valued customer feedback.
I was scheduled appointment for 4/8/2019, tech could not solve the issue and told me to call back in 2 days which i did on 4/10 - and this is my fairy tail- 1. first time i called spoke to Nick she put me on the line 22 min came back and asked to call back in 1 hour. 2. called in 1 hour Julie was on the line for 26 min and a manger picked up the line and i...
Read full review of Hotpoint / GE Appliances
Hotpoint / GE Appliances
-
Fridge Freezer
5mth old fridge freezer has broken down twice, the second time was the weekend before Christmas, engineer was unable to come out until the 30th Dec 2015, I also informed them that it was the same problem as when the engineer came out the first time, and I was correct, after spending 17 min he fixed it saying it will not last long, and said he needed to order new parts, and fridge no longer works, I have lost two freezer loads of food plus a fridge full of food, and I still have no idea when this heap of rubbish will be fixed
This review was chosen algorithmically as the most valued customer feedback.
General Electric and I reached an agreement that they would and I would split the cost of balliels estimate on the repair of my mothers refrigerator that was purchased less than five and a half yrs ago . GE sent out another company called A&E they were rude and inconsiderate of my parents GE never informed me they were sending some one out but did call my...
Read full review of Hotpoint / GE Appliances
The complaint has been investigated and resolved to the customer's satisfaction.
This review was chosen algorithmically as the most valued customer feedback.
Called Sears about rust running down the front of my refrigerator. Technician shows up says not a warranty item, rust is a cosmetic item. The rust is not coming from the exterior of the refrigerator, it is coming from under the water/ice compartment. Literally the interior of the freezer door is rusting a way. Now it is a good thing that I buy this extended...
Read full review of Hotpoint / GE Appliances
Hotpoint / GE Appliances
-
Overcharged for service work
A service tech came out while we were not home and he was told to call 20-30 minutes prior to arrival so someone would be there. We had to reschedule. The second service guy came out and my husband told him what was wrong with the refrigerator. He was there less than 2o minutes and ordered the parts. The third tech came out and installed 2 parts in less than 1 hour and we were charged $220.00 for labor. We did not have to pay for parts, at least that is what we were told. My husband and I were in shock when he told us the price. I called A&E and was told there is nothing they can do. They do not charge by the hour. They charge by the code for that particular part. I told them they are ripping people off and they lady was very unconcerned. I would not recommend these people to anyone.
The complaint has been investigated and resolved to the customer's satisfaction.
Hotpoint / GE Appliances
-
total junk
We bought a GE refrigerator in 2002 at Best Buy. We paid the Whirlpool delivery people to haul it to the landfill last week. It cost about a grand and over seven years we wasted way more in repair bills and lost food. The worst part is that GE knew it was flawed from day one and chose to sell it anyway. This fact was proven in court when they lost a class action suit regarding mine and thousands of other defective refrigerators. After seven repair attempts in seven years and hours of frustration dealing with GE customer service (what a joke ) their repairman informed us of the flawed design and the class action lawsuit involving our appliance. When I called GE the next day they informed me that the lawsuit deadline had closed the week before and that we were out of luck. The extent of their owner notification (as ordered by the federal court ) was to put some notices in some newspapers. Apparently, mine wasn't one of them. I cannot imagine doing business with a worse company. Save yourself the grief, boycott GE. They are a scourge and a blight and I hope they go out of business for their deceit.
Resolved
The complaint has been investigated and resolved to the customer's satisfaction.
The complaint has been investigated and resolved to the customer's satisfaction.
Hotpoint / GE Appliances
-
Waiver
I purchased a Magtag refrigerator from Bray and Scraff and I am having problem with the freezer bulb it kept going out. A repairman
can to access the problem and found out that it needed a part. The part was never order because it was unavailable. I have a service level agreement with General Electric and they called and told me that the part can not be replaced and they will have to replace the refrigerator with another that is equal to or comfortable with what I had. They told me the website to go to and look at the model they choose after I had given them the model and specification of the one I had. I did so, and agree to the one they had selected.
When the refrigerator was delivered by a three party, Appollo Company, the refrigerator was too large and would not fit. I refuse the refrigerator and customer service from GE told me that if I wanted another refrigerator delivered I would have to pay $100.00.
I am requesting that I received another refrigerator because I did my part I sent them the model number of the one I had with all the specifications and I shouldn't have to pay for them not reading what I had sent. I asked customer service do they not read what the customer sent them to make sure that what is being replaced is what's specified! She stated, that is the normal procedure; however, they must did not follow the procedure on this order.
I am requesting that the $100.00 be waiver and I received my refrigerator as planned.
I believe that their is a trust and integrity between the consumer and the customer.

My e-mail address is: [email protected]
my day time phone number is: 202-874-9119
Awaiting a reply.
Resolved
The complaint has been investigated and resolved to the customer's satisfaction.
The complaint has been investigated and resolved to the customer's satisfaction.
Hotpoint / GE Appliances
-
This will be my last GE appliance!
I purchased a GE refrigerator, model # GSH25SGPC SS, it is about 2 years old and I have had no problems until the last three months. The water supply in the door stopped working. Someone told me to take a hair dryer and heat the plastic tubing behind the crisper (not too hot so as to melt the tubing). I did this and also blew warm air around the back of the freezer door where the water is dispensed. Nothing happened until about 15 minutes later when it started working. It worked for a few days and stopped again. I have tried turning the air off that flows to the crisper area, tried turning the temperature up in both the refrigerator and freezer to no avail. I then heated all the same areas again and within an hour it stared dispensing water again. The third time I just went in and pushed and pulled on the tubing and about 20 minutes later it started working again. This time it worked for about four days. I have even tried moving food around in both sides with no results. I have household appliance insurance American Home Shield and they said that the water supply is not covered. I am extremely disgusted and unless something changes, this will be my last GE appliance! I have spoken with others who have the same problem and they have been told by GE to replace the freezer door at a cost of $500.00. Other wise they turn their back to the problem.
Resolved
The complaint has been investigated and resolved to the customer's satisfaction.
Hotpoint / GE Appliances
-
Poor mechanical design
The unit in question was designed to fail as the phenolic water line feeding the water dispenser is routed right next to the compressor resulting in the tubing to burn, dry out, crack and start leaking. On the back of the refrigerator there is a warning label which admonishes against using any plastic tubing for the "external" water hook up as it will dry out and leak. It states to use a copper line yet GE uses a non-copper line internal to the refrigerator which probably has a temperature in excess of 120 degrees hotter than the outside water hook up line. Figure this out. Thus GE has designed the refrigerator to fail and it did. I called for service and the GE Technician said he would fix it as delivered. Now why would I spend about $200 only for it to fail again in a matter of months? As an Engineer I find this whole approach to be nothing short of stupid and irresponsible on the part of General Electric. Additionally, GE Customer Relations called me and they don't even have a clue as to what their responsibility is to their customers. I am not inclined to "ever" buy anything that is produced by GE including light bulbs.
We are here to help
16 years' experience in successful complaint resolution
Each complaint is handled individually by highly qualified experts
Honest and unbiased reviews
Last but not least, all our services are absolutely free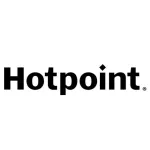 Hotpoint / GE Appliances contacts