Whirlpool complaints
1083
Whirlpool
-
Brand new French Door Refrigerator failed after 7 weeks of use
We purchased a Whirlpool 24.7 cu ft French Door refrigerator Model no. WRF555SDFZ and 7 weeks after it was delivered, it failed. We lost over $350 worth of food and Whirlpool service wanted us to wait THREE WEEKS for a service appointment. It was delivered on 12/18/21, failed on 2/3/22 and they expected us to wait until 2/21/22 for a service tech and go THREE WEEKS without a refrigerator! Then we find out there is NO WARRANTY for food loss due to THEIR product's failure! I guess they KNOW they build garbage! We had purchased the refrigerator at Best Buy so we went into the store and Best Buy has replaced the garbage refrigerator with a brand new LG French Door refrigerator.
Desired outcome: We want to be reimbursed for the food loss caused by the failure of Whirlpool's brand new refrigerator failing without warning.
This review was chosen algorithmically as the most valued customer feedback.
Glass plate will not stay on the ring falls off evert time we use it. Drives me crazy.
Read full review of Whirlpool
This review was chosen algorithmically as the most valued customer feedback.
I have had an issue with the washing machine three times since purchase. The plastic over the hinge on lid cracked. I called made appointment, that was changed after calling and they stated Lowes is not supposed to make appointment. They came had to order new lid took some time but it was fixed under warranty. The plastic cracked again in September 2021. I...
Read full review of Whirlpool
Whirlpool
-
Top Freezer refrigerator
I have a conditioned garaged and continue to have water condensation under freezer door. Flamingo has come 4 times, replaced door, replaced seals, no resolve. This has occured over 7 months in all types of temperatures. Now they wont honor the warranty and let me pick another refrig. No where on the unit description from Best Buy does it say indoor use only or warranty void. THis is BS and false labeling. I am seeking legal advise. [protected]@gmail.com
Desired outcome: refund and allow a different ref
Whirlpool
-
Refrigerator Model WRF555SDFZ
Since day one, when you put your glass under the icemaker and push the button, the noise that's made as the ice comes out could wake up the dead. Another problem is sometimes the ice just keeps coming out very fast like it's uncontrollable. And after using it for several months, sometimes the ice gets backed up in the chute and creates a mess when I dig the backed-up ice out.

Otherwise, we are enjoying the refrigerator.
Desired outcome: I was hoping there was some way to make the loud noise of the ice coming out to not be so very loud. Is there any way to keep the ice from getting backed up? Is there any way to control how much ice comes out at one time?
Whirlpool
-
Clothes Dryer
WGD7500GW0/ M91704409
I have a dryer for a little over a year and it STINKS. It takes literally hours to dry a load of clothes. I have had DanMarc here and I paid for it and they found nothing wrong. Then after complaining to Whirlpool that it was still not working well they sent another rep from DanMarc who said, the timed dryer worked fine, the sensor dryer was "up and down" whatever that means. He also raised the vent hose and reset it. I don't know what up and down means but it doesn't say its works great to me. So now I did wash and the first load took 2 hours on timed dry, this was a lightweight load should have tried in way less than an hour, and the load today took 4 hours on the sensor setting and when it stopped it still wasn't dry, so it took another 30 minutes on timed dry. This was also NOT a heavy load, just regular clothes. THIS IS NOT WORKING RIGHT, no matter what the equipment says when it tests. I am 60+ years old, I know how long it takes clothes to dry. I don't know what I am supposed to do but I cant have this dryer taking this long to dry. If I am lucky I can maybe do two loads of laundry in a day, how ridiculous is that. I believe that this is a lemon. It clearly doesn't work properly and no one seems to know what is wrong. This has not been right from the beginning but has gotten progressively worse.
Desired outcome: New machine
Whirlpool
-
Product availability
We are a dealer on the Oregon coast. We didn't have shipments for over 5 1/2 weeks. We ordered products that were available on the West Coast and should've been readily available to ship. We were use to getting shipments every week on Fridays. This Friday we didn't get any appliances last week we got three appliances after waiting over 5 1/2 weeks. We have over 30 appliances on order. Why didn't you alert your customer base? Our rep is doesn't know why we aren't getting shipments. Also we've had to replace numerous appliances with brand new in the box inventory because you cannot provide replacement parts on warranty appliances.
Desired outcome: We need product sent immediately. Coos Comfort Furniture and appliance
Whirlpool
-
Washing machine model #wtw7500gc2, serial # cx1801191
Bought in april 2020 and sides of lid broke and cracked, so it would not close. Called in march 2021 and got a replacement lid in sept 2021 under warrenty they were on back order. Now the new lid is doing the same thing cracked and broke at the corners and is starting to not be able to close again, they are built into the lid and it cracks the plastic on the sides of the lid, it is a definite flaw in the hinges on the corners of the lid, but unfortunatly you can not just change them they are built into the sides of the lid itself.
Desired outcome: would like another lid and hopefully they fixed the flaw in the lid by now.
Whirlpool
-
Customer Service
How is it possible that I've been calling your customer service number for days, waiting on hold for hours and not a single person is answering the phone? I have a brand new (purchased a month ago) refrigerator and the freezer and ice maker have stopped working. I've lost 100's of dollars worth of frozen food because there's no way to schedule a service appointment with your company. This is completely unacceptable.
Desired outcome: Schedule a service appointment IMMEDIATELY
Whirlpool
-
Inside Pass
On 1-6 ordered Maytag Dryer. PO [protected]. You shipped via JB Hunt. Del #[protected]. Rec'd e-mail confirmation would be delivered 10-2 YESTERDAY. Rec'd a telephone call Sunday PM from you confirming delivery. It NEVER arrived. Called l early this morning and was told J B Hunt was closed yesterday. Called J B Hunt, and they advise NO--they were open and put me back to Whirlpool. Have waited over an hour--NO ANSWER.
Finally DID speak w/ a Lady who will contact JB Hunt and try for a sooner than next Monday delivery and call me back.
Understand delivery issues BUT there is no reason they should not have called me and try for delivery today. Would YOU want to be treated this way ? Do you really care if your CUSTOMERS are treated this way ?
Also, your Inside Pass contact # is really BAD--over an hour wait time.
Desired outcome: Get Dryer delieverd today or tomorrow, since original CONFIRMED DELIVERY WAS NOT MADE
Whirlpool
-
Whirpool Washer
I bought my washer back in November 2020. It began malfunctioning in June 2021 and we put in a request to get it fixed. It is January of 2022 and they have not resolved anything. I haven't been able to use my washer for the past year. Whirpool is mot willing to do anything other than refer us to the appliance care company but it is ultimately Whirpool decision to replace it.
Desired outcome: Replacement
Whirlpool
-
Washer and dryer
Whirlpool products are nothing but junk! I bought this set specifically because it was made in the us. I am so disappointed in this overpriced crap! I am a single person, so I don't do a lot of laundry. I haven't even had the set for a year and the washer sounds like i'm doing a load of gravel, and the dryer constantly says drying complete. The load is still very damp. I've adjusted the settings. Same thing, then I get an error message. To top it off I bought a top load washer without the center agitator. I hate this piece of [censored]! Every damn load goes off balance.
Desired outcome: Come get these pieces of crap and give me my hard earned money back.
Whirlpool
-
Food Credit payment not received
We purchased a new side by side refrigerator on 10/04/2021. The model was WRS315SNHM03 Serial # HRA22 96945. Within weeks the freezer would no longer freeze and the refrigerator would not stay cold. I contacted Whirlpool for service to correct the issue. I have a log of 12 different appointments scheduled between November 3 and December 10, 2021. More than half of the appointments were missed for one reason or another by the Appliance Rescue repair person. So, after two months and repeated attempts to get the problem resolved it finally happened. On December 10th the repairman was able to reset the system, replace the freon, repair a small hole in the line and resolve the issue. There were several times during the repairs when I was told the refrigerator was fixed. I would purchase food that would only get wasted because again it was not fixed. Whirlpool customer service said that they would issue a food credit and apologized for the problems. After about one month I'm still waiting for the $200 food credit that they said would arrive in one week.
Desired outcome: I would like to receive the food credit that I was promised.
Whirlpool
-
Side by side refrigerator
I have been a loyal customer of Whirlpool products for over 30 years. My last Whirlpool refrigerator lasted 15 years. In September 2019, I purchased a new Whirlpool refrigerator Model No. WRS 325SDH201, Serial No. HR82334740. Upon returning home from vacation last week, I opened the freezer door and noticed that the food in the freezer defrosted. The same was true in the refrigerator. The repairman examined the refrigerator and said that it had no freon. The freon was leaking causing the temperature to get warmer, the food to spoil and hundreds of dollars worth of meat, fruits, vegetables, etc. had to be discarded. The refrigerator is 3 years old. This is not something caused by my negligence but it is a defect in this product. I am now waiting for the repairman to fix this problem. In the meantime, I am using a cooler to store a few much needed items outside. Fortunately, the temperature is below freezing!
Whirlpool
-
Washer and Dryer
Purchased in August of 2019
Washer needed a new panel before the first year ended. Repairman said another part still needed. Ordered but still not in yet! Dryer just had to have service call and new kit put in due to making loud squeaks and thumps . I was told this was a very good set and so far have not been pleased at all with the quality. I wish there was a lemon law for washers and dryers.
Desired outcome: Replacement or money back
Whirlpool
-
Refrigerator
My complaint is that I purchased a home and refurbished it. During the process I bought appliances which included Two whirlpool refrigerators, dishwasher and microwave. All stainless steel whirlpool products. I thought the company was good. I did this about three years ago but didn't move in yet because of remodeling. I bought them from Lowe's as I did with many of the items for the home.

The light for the refrigerator went out. You don't think anything when you buy these items. Not just a simple bulb to replace with little cost. I learn the 8 led light fixture is 50 dollars to replace. I call to complain and would at least like a discount for the product. No one could help so I asked for a supervisor or someone to assist.

I did get a call back from whirlpool. They will cover the 50 dollar light if I pay the service provider 87.50 for installing the light bulb module and the labor.

Understand I took this apart already and knew it was this light module bulb that was the issue. I tried to get them to send this light bulb and they wouldn't. I had to pay 87.50 and labor to replace the bulb. A company 50 miles away.

So, 87.50 plus who knows what labor is to provide me a 50 dollar part that would take me 5 minutes to replace. It was sad enough a light coat 50 dollars. Don't forget they would give me the 50 light for the fridge that went out but had to pay 87.50 for the call plus labor! I chose to go on the internet and get the light for 49….. something with tax to send the bulb.

Nice to give me the bulb if I paid over 100 for them to install the 50 bulb. You could of just gave me a break on the bulb!
Whirlpool
-
Refrigerator
Never in my life have I been so disappointed in customer service as much as I am with Whirlpool. My refrigerator has been down since October. I originally contacted Whirlpool on October 29, 2021. The repairman has been here three times. The problem is the refrigerator was not cooling. The initial visit the repairman had no idea what was wrong so he contacted the "Whirlpool Specialist". The first solution was to try the freon. We had to wait 10 days until a freon special could be scheduled. The freon repairman determined it was not the freon. The next recommended solution by the "Whirlpool Specialist Team" was to try a new compressor. Of course there were none in stock so it had to be special ordered. The repair was done on December 23rd but you had to wait 24 hours to see if the refrigerator was going to cool. You guessed it, no luck. Of course no one is working on the 24th or the 25th and the 26th which was a Sunday. Again, I made another call to Whirlpool which each call averages about an hour until you are finally connected to the correct person. Whirlpool again contacted the repair company in my area but the repairman is on vacation. It will be another week before anyone can come and start this process again. Here are my suggestions for Whirlpool. First, this type of customer service is totally unacceptable. I understand coming from a manufacturing background that occasionally you are going to have a faulty product escape. A company of your size and reputation should stand behind their product. When my company produced a bad part we took care of our customer immediately. We would be out of business if our customer service was as bad as the Whirlpool team. No customer should have to wait this long for a working product that they purchased. We built a new home last year and requested your products. This refrigerator was only used for three months before we left and returned again in October. No refrigerator for Thanksgiving, Christmas or New Years. Thank goodness I have great neighbors that helped me out during these holidays. Second, you need to contract companies or hire your specialist that are qualified to troubleshoot these products and not inconvenience your customers to this level. After two months and three repair visits with a fourth next week still no working refrigerator. I will definitely think twice before purchasing another Whirlpool product due to your inability to stand behind your product.

Service Job Number: SWPPA2A632D2-1
Model: WRF954CIHZ
Serial: KX3704000
Problem Description: Refrig is not cooling in FFC/IM not work
Desired outcome: Either fix or replace my refrigerator on the next visit
This review was chosen algorithmically as the most valued customer feedback.
I'm flabbergasted after exchanging my real 20 year old Whirlpool washer in dryer for their "nostalgia" sets that are supposed to look like the old ones. That's where everything stops, in the looks! This is biggest piece of flimsy, plastic, tinny, poorly engineered and manufactured junk I've ever had in my home! I've had 2 different sets delivered now in the...
Read full review of Whirlpool
Whirlpool
-
Whirlpool washer wtw4816fw2
In February 2021, we bought all whirlpool appliances in a new home from Lowes with extended warranty. Six months later the washer stopped working. After waiting 5 weeks to have a company from Whirlpool come to check it out, the technician said the command board was defective. However he had no replacement parts on the truck, and there was a nationwide shortage Backlog for the exact same part. We were put on a waiting list. After 3 weeks more we raised hell with Lowes as we were still paying for the appliances through Lowes Pro Account. They replaced the washer with a same model new washer. 2 months later today it too is doing the exact same thing as the first one.

This is absolutely unacceptable. We can't be down another 5 weeks waiting for a tech to advise there are no parts available.
Desired outcome: Refund or replacement of different model that does not use same command boards
Whirlpool
-
Refrigerator and oven
I purchased 2 of each of the kitchen appliances approximately 2 years ago. All are considered to be the upper end. My refrigerator has developed problems in the last 6 months concerning the temperature control only on the refrigerator side.(bottom 3rd develops a sheet of ice thick enough to freeze the drawers shut). Service and support suggest replacing a thermostat and or the computer, both of which will be in the hundreds of dollars, if not more. Totally unacceptable.
While the service man was here, asked him if he had an appliance bulb for my oven. (At least the third time they've gone out). He had 1 bulb that I installed myself to find out, now that one of the light sockets no longer works.
I am very disappointed that we spent thousands on appliances that we expected to last more than a couple of years. What will go out next?
Will never recommend buying kitchen aid appliances again to anyone.
Desired outcome: Some assistance from whirlpool ⁸
We are here to help
16 years' experience in successful complaint resolution
Each complaint is handled individually by highly qualified experts
Honest and unbiased reviews
Last but not least, all our services are absolutely free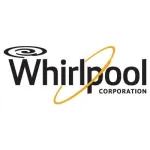 Whirlpool contacts
Whirlpool representatives

Wp2008

Whirlpool admin

Team Whirlpool