Pacific Sales complaints
44
This review was chosen algorithmically as the most valued customer feedback.
We purchased all of our appliances through pacific sales. Bought wolf dishwasher, double ovens, stove range, microwave and sub zero refrigerator. We were told if we paid it all off at once we would be the first to receive our appliances. This was back in August 2021. We received all the appliances in October, minus the refrigerator. We then spoke again to...
Read full review
Pacific Sales
-
Refrigerator
This is the third failed delivery attempt. We have wasted time and money having to leave work to come wait for the third exchange of damaged refrigerator. Every time they come to exchange fridge is is damaged and we paid full price expecting to receive in tact brand new fridge. I have gone in person to pacific sales I Cerritos and that was also a waste of time. We need to be compensated for wasting so much time and losing money. Now we have to wait again for the FOURTH TIME for another delivery and hopefully it is in tact without damage. Another day loss of work, paying for your lack of help. We want to be compensated 1, 000 dollars for our time and money lost and expect our fridge to please be in new conditions. Reference number is 273926113. WE always have to reach out for updates because you never do. (562) 592-9796 Fernando Cabral or (562)331-8646 Mina. We want to issue formal complaint.
Desired outcome: Compensated 1,000 for lost time and money and horrible refrigerator deliveries
This review was chosen algorithmically as the most valued customer feedback.
Very disappointed! Not sure if this was a management issue or a communication issue. I made a purchase back in January 2021. I was told that the item(s) were on back order. The delivery dates changed many times throughout this process. We disclosed that we had granite countertops prior to placing the order and we were told that the installers were able to...
Read full review
This review was chosen algorithmically as the most valued customer feedback.
I have an extended warranty through WarranTech Direct for a KitchenAid refrigerator. Have an issue with the water dispenser where it appears that the computer is triggering a stream of water out of the water dispense that dispenses fluid oz in 24 hours and dispenser overflows if I leave it for a few days. issue reported on June 22, 2020 and 3 service...
Read full review
This review was chosen algorithmically as the most valued customer feedback.
On March 15, 2020, I purchased a stove from Pacific Sales and Best Buy of Emeryville California. It was scheduled for delivery on 3/19/20 but canceled three hours before delivery because California was now on COVID -19 lock down. I understood that. I then waited 90 days and made other arrangements and was assured that deliveries were being made. I made the...
Read full review
Pacific Sales
-
general electric washing machine
I have already posted a complaint about my GE washing machine purchased at Pacific Sales Woodland Hills on 7/28/2012 and had it replaced on 10/13/2012 .
I started calling on 10/02/17 regarding my washing machine door literally falling off.
i have called Pacific Sales and they refer me to Warren tech who refers me back to Pacific Sales. my machine model # GFWS3500LW. My customer number is 346-3737. Serial #F3811869T.
the problem is that Pacific Sales did not update the warranty date to reflect the date of the replacement on 10/13/12. They are still using the original date of 7/28/12.
I've called your customer service and they seem unwilling or unable to be of any help. please call me at 818 540-5874 cell phone.
Pacific Sales
-
should have learned the lesson before
Ten years ago we ordered appliances through Pacific Sales and had a horrendous experience. Now we needed a new refrigerator and went to Best Buy, unaware that their appliance department had been taken over by Pacific Sales. Nevertheless, we ordered a refrigerator and were given a two-week delivery window. The appliance was due to be delivered tomorrow and TONIGHT we received a call informing us that the item is not in inventory and WE HAD TO go back to the store and RESUBMIT OUR ORDER. Needless to say, we will not be doing this. Twice burned, forget it. STAY AWAY FROM PACIFIC SALES!
This review was chosen algorithmically as the most valued customer feedback.
=== urgent - need your strong supports! === Hi, This is lifei cheng and we did ordered the appliances more than $20, 000, but missing one cooktop on the delivery on 7/11/17. Details as belows: Order# 1117059770048 Original ordered 2 cooktops, but the drivers only delivered one on 7/11/17. The driver didn't went through all items one by one with u...
Read full review
This review was chosen algorithmically as the most valued customer feedback.
They talk about their great service and acceptable prices too much. I wish everything they say was true. Maybe the prices are fine, but the service... Nothing can be worse. Don't think they will help you. You will regret if any problem occurs, if something goes wrong. So buyers beware. You problems are interesting to you only. The store will do anything to win the argument.
Read full review
Pacific Sales
-
unsatisfactory delivery service
The delivery service for Pacific Sales and Best Buy appliances was poorly performed for our newly purchased LG refrigerator. We had requested at Pacific Sales that the door hinges be reversed, but the refrigerators were delivered without the reversal. The two deliverymen appeared to be unprepared to reverse them. It took a long time to perform, and we are concerned that the doors do not fit correctly. This is of further concern since a small dent occurred when they moved the refrigerator through the front door.
We are requesting a cost-free inspection of the door fit, and compensation for any work that needs to be done. It is noted that we tried to reach you by phone, but our voice messages were not returned. This time, we are asking for a response to this message.
Ingrid and Richard Grabow
949-644-6989
Pacific Sales
-
samsung refrigerator rf24fsedbsr/serial#w65043bda00171e
Purchased 10/31/2013 Pacific Sales Huntington Beach with Warrantech 5 yr. warranty til 11/07 2018.
Service call 10/16/14 water leak
Service call 4/20/16 frost clogged icemaker
Service call 7/18/16 Motor/ fan noise
7/22/16 replace sensor
1/30/'7 motor noise again-Warrantech called --no show by technician.
3/1/17 returned from vacation - ice cube maker not functioning again and ice on the unit. I removed ice myself with blow dryer. Still working at this moment.
3/2/17 I noted milk and was souring and thought it may have been poor store product. Refrigerator was registering 34 degrees!
3/12/13 checked temp om refrigerator which registered 34 degrees. Used my own thermometer in the frig. which read 50 degrees . 3/13/2017 called Warrantech AGAIN.Will be here today. Food spoiled again!
I consider this spoiled this to be more than a technical problem because the refrigerator was registering 34 degrees when in fact it was 50 degrees . This is a health problem because now you know you are knowingly exposing my family to possible food poisoning with Staph, listeria and other organisms. I had spoke to the manager at Pacific Sales H.B. last year and Samsung yesterday with no satisfaction regarding a replacement. I don't care if the replacement cost less, I just want one that keeps my food at a safe temperature. I will also be more than happy to use old fashioned ice cube trays rather than this troublesome automatic ice maker.
Thank you for your attention to my problem. If you feel I am addressing this in the wrong fashion and should contact an attorney please let me know.
Thomas Besley M.D.
This review was chosen algorithmically as the most valued customer feedback.
We purchased a Samsung Washer and Dryer from the Pacific Sales department in the Best Buy store on north Blackstone avenue in March of 2014. For the last year I have been cleaning rust from around the Bleach Compartment to keep it from spreading, but now some of our white clothes are getting spotted by the expanding rust, particularly in the metal...
Read full review
Pacific Sales
-
selling products they don't have
I purchased a Jenn-Air cooktop from the Corona, CA location on September 17, 2016. I was initially told it would be delivered on September 22, 2016. That day came and went with no delivery. I called on September 23, 2016, and was told it was strange but now the system said delivery would be September 29, 2016. Once again, the delivery date came and went with no delivery and no phone call. I called on September 30, 2016, where is my cooktop, now they have no idea when delivery will be. Here are the list of excuses I have been told since then:

- We changed computer systems and it is causing a mess
- We have no direct contact with our warehouse
- Its because Best Buy bought us
- We only stock about half the orders and actually wait for customers to ask us for the product
- The one I thought we had in stock turned out to be an open box

It's like they are reading from a list of things to say to keep the customer obligated.

I will never purchase anything from this store. The final resolution was me once again having to reach out to the store (rather than someone calling me with updates) on 10/5/16 only to be told "we are now showing the product won't even be delivered to our warehouse until 10/17." I canceled my order. The only thing that Pacific Sales was able to do right was perform a cancellation and refund.

So basically I ordered a cooktop on 9/17, was promised delivery dates twice in the next two weeks only to ultimately be told they wouldn't even have the product in their warehouse until a whole month after my purchase. I am not sure what kind of scam these guys are trying to run, but selling items you don't actually have is pretty poor. Needless to say, I will never take my business to this or any pacific sales.

I implore anyone that thinks about buying from Pacific Sales to read the reviews over the past 18 months. Not just for this location, but other Pacific Sales locations. They all have numerous 1 star ratings complaining of the same thing I experienced. One off issues are one thing, but this is clearly a trend. The only thing Pacific Sales is good for is a big showroom. By all means, go to the store to physically look at appliances, but do not, I repeat, do not purchase from them unless you don't really care if you will ever get the product.

Best Buy (the parent company that acquired Pacific Sales) really needs to get its act together because this concept is reflecting poorly on them and will actually impact my decision to even buy from Best Buy, a store I was just starting to find reliable again.
This review was chosen algorithmically as the most valued customer feedback.
LG Refrigerator - I have been without a refrigerator since August 19 and have been sent two repair people. First one says cannot fix because it is a sealed system. It took many phone calls and holding on for at least hours to get another repair company. It took days before they sent another repair company one who said he thought it was the compressor. On...
Read full review
This review was chosen algorithmically as the most valued customer feedback.
After meeting with a very knowledgable sale men who sold me a LG refrigerator and matching dishwasher he checked and said the dishwasher was in stock and the fridge is on the way with a ETA of 3 days. This was 7/5/16. I received no call and after 2 weeks I called the store and they said you should hear by next Tuesday. Today is Wed 7/20/16, still hearing...
Read full review
This review was chosen algorithmically as the most valued customer feedback.
in feb 2016 we bought a fridge at the Oceanside store wich is defective.Had servicepeople out several times to replace gasket.Fridge is still not sealing and creating iceclumps.We have ben very patient until the rep from G E came out and told us there iis a problem just wipe it off.Really a new appliance?On June 7th we went back to the store hoping we could...
Read full review
Pacific Sales
-
lg french door refrigerator, bottom 2 drawer freezer
Purchased a LG French door with 2 drawer bottom freezer from Pacific Sales. We were misled to believe that this was a current floor model. This unit was purchased on September 01, 2013. After a short time the main panel in the door started to fail, called for a warranty . I was then told that the unit was out of factory warranty. Turns out that the unit was manufactured in 2010. We were granted an extended warranty by Pacific Sales at no charge. Again the door panel failed and had to be replaced. Then the ice maker failed took forever to replace. Again the ice maker failed to empty the made ice into the ice container. Request a warranty, took several days for the tech to come out for inspection, took about 5 minutes and declared it needed to be replaced and of course it had to be ordered. Finally 20 days later a "new" unit was installed on the 29th of December. on the 6th of January, the ice maker is failing again. As far as I am concerned no more dealing with LG or Pacific sales. Granted Pacific Sales is trying, but this getting a bit old. Will probably be buying a different fridge next month.
Pacific Sales
-
service
This company is horrible in customer service... My washer is unbalanced and my dryer was squeeking and now won't power on. First they want me to do reset to my washer and dryer? Huh? I'm not a technician that is why I'm calling you. Unplug your dryer for 30 minutes and they try to turn it on again. It's not a digital dryer however I do it. Now we need to hear the squeek... Ummm the dryer won't turn on. Now why is your washer balanced... Really? After literally asking to speak to a manager and waiting 20 minutes (I think they expected me to hang up) I was told someone would call me back.

I'm so done with this company - I wish I had never bought from Pacific Sales - Lesson learned. I will be filing a complaint with Better Business Bureau regardless of this outcome.
This review was chosen algorithmically as the most valued customer feedback.
Pacific Sales sold me one product that was supposedly new and two that were supposedly in the store for a "short time." Almost a year later when there was Ann issue and I called the manufacturer, I was told that the one product I had called on was serviced at the Pacific Sales store 4.5 years prior! Then I found out the other two items were also...
Read full review
The complaint has been investigated and resolved to the customer's satisfaction.
Pacific Sales
-
rude salesperson, poor customer service
Pacific Sales will not do installation as promised during sales. Installer wanted everything set up just the way he likes it and all he had to do is to plug in the appliance (and they charged ~$180.00 for this plug in service). When I called to make the complaint, the salesperson was rude. He told me that my ears should be burning because they were talking about me and it was nothing good. Salesperson was very unprofessional.
Resolved
The complaint has been investigated and resolved to the customer's satisfaction.
We are here to help
16 years' experience in successful complaint resolution
Each complaint is handled individually by highly qualified experts
Honest and unbiased reviews
Last but not least, all our services are absolutely free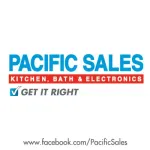 Pacific Sales contacts