Walgreens complaints
1462
Walgreens
-
disabled gliucuse strips
Spoke with Pharmacist and other employees. They say CCS has not authorize the strips, I called CCS and they say they have not received the faxed order. I have had problems in the past with this pharmacy. They keep pointing fingers, the pharmacist Grace states the person that processed the order is not in and is the ONLY person to answer or re-fax the order. I am fed up with excuses and nothing getting done. This needs to be addressed.
Walgreens
-
product: led candles with remote
I received a set of 3 candles called Modern Expressions for Christmas as a gift, bar code # is: [protected]. I love the candles, however, the remote only works on the biggest of the three candles. I am thinking the other two are defective? Or perhaps the remote is defective?

I do not have the box they came in to return, however, I have the label with the brocade.

If I bring to my nearest Walgreens Store, will they provide me an exchange?

Thank you.
Walgreens
-
customer service
I was on vacation in Miami and stop into a Walgreens to buy cigarettes when I walked up to the register and asked for cigarettes the associate told me to hold on and turned to another co worker and started to whisper, the employee then turned around and out loud said I cant sell you cigarettes if your pregnant. I looked at her very confused because I am not pregnant and told her im not pregnant at that point the employee ask me if I was sure and hesitated to sell me cigarettes. I was never so embarrassed in my life and couldn't believe your employees would treat someone like that especially another female. I must say your employee ruined my trip and made me feel very insecure and upset.
Walgreens
-
male urinal
I bought one of these male urinal bottles a year ago for $10.99 and it already has a leak and the plastic is so cheap that it deforms under hot water. Any other plastic bottle like this in a different shape would cost $1 elsewhere but because this is a medical item, somehow your store (and the rest of the medical community) thinks it is worth more than $10. I just had to buy another one, and it looks even thinner than the one I bought last year. Can't you please have a dialog with the medical group that manufactures your products and at least go for something with quality rather than raping those poor individuals that are already poor with medical conditions?
This review was chosen algorithmically as the most valued customer feedback.
I tried Agless Male and it doesn't do anything for me.I am not happy with it.And it has 100% Guarantee.I purchased it at Walgreens I have the receipt.I am letting you know before the 30 days are up to get my money back.I want to get a refund on what I paid.I paid $39.99.Please sendme a reply as soon as possible.James Bernal My email is [protected]@yahoo.com
Read full review of Walgreens
Walgreens
-
pharmacy
I don't know what the problem is but every time I go to the pharmacy to pick up my wife's prescriptions, Monica seems to make sure that I don't get all of them and on way too many visits I've had to make 2nd and 3rd trips. It also seems Monica gives my wife problems when she calls to make sure that we get everything the first time. And even after the phone call, I still have to make multiple trips. It seems to always happen on pain meds, like Monica is trying to play doctor with my wife. My wife has already complained to her doctor and the doctor told her, all Monica's job is, is to fill what he prescribes. He is the doctor.

I told my wife we need to start using another pharmacy.

We never have this problem when Gina is on duty, and Gina is very helpful and polite.

Not sure if we'll ever come back, but now you can be aware.

I didn't do a google review, bit if I have to go there again, and this happens again to me, I will have to give a negative review.

UPDATE: we brought the prescription back where the pills were all broken up and Monica tells my wife we couldn't have counted the pills if they were like that and charges my wife 17+ dollars again.

That's it, I'm never coming back and I'm never spending another dollar in your store.

Louis Rossignol
[protected]
This review was chosen algorithmically as the most valued customer feedback.
What a hateful, rude, long haired, belittling mad scientist looking person you have hired. You must of been scrapping the bottom when you hired him. Every time you go to get something filled, you leave empty handed. He wanted to argue with you and appeared to be running in high gear. Made me wonder if he was on something himself. A fax was provided...
Read full review of Walgreens
Walgreens
-
one employee in store
I had worked with Walgreens for 8 yrs. In all these yrs. I have had customers ask me why one perticular employee never had to work nights. I know for a fact that she is only a cashier and had not been with company long as I had. I startedm in my store set up the cosmetics, infants and other depts. When store opened I was put in as SBA I worked one nite wk and every other Sunday. When this perticular lady came to work she told our manager she wanted only days but would work on wkends. The manager stated to me when asked why she not have to work nights it was cause of that and she stated her husband was retired and she wanted her nights at home with him After few mts. I was maDE TO WORK 11-7 PM and every other Sunday. I have retired from my job because I felt like this was unfair to me and several other associates in store. My son had just recently had his wife walk out on him and 5 kids I had to watch at night cause of his work schedule when told this to manager that I couldnot work all them late nights he said that was not his problem, on several occasions I was accused of lying to him about my callin counts on several times he would call me back in office to write me up when I asked to see videos he refused to show me then when he did he would make comment oh I didnot go that fair not one time did he apologize to me. I would have made Walgreens a life timme career I have been with Kmart 10 uyrs Walmart 13 yrs and kreese 8 yrs. I wanted to make this company my future and move up the ladder. However with these situations after speaking with him and district manager I felt like alot of favortisim was being done. I still shop in the store and the same employee still works no nights so how is this fair to the other employees. This manager is still with this store he has fired several employee for theft and when asked by them to prove this he does not. I am still told by several employees that a computer does scheduling but when I asked him about it he says yes so when company was getting ready start with computer schedule he said everyone would have to work nights regardless. I loved working with Walgreens I saw a great future ahead for myself. All I ask is that you check into what is being done in this store alot of customers I had I see frequently in store says they dont like his attitude and the way he talks to them and the employees. Please I am not here to start anything just wanted your company to know just how I was treated. When I hurt my foot outside on the curbing I was put out on workers comp. I would go in several times to get my meds and give him report from dr. once when my husband went in to get my meds he asked him how I was doing he told him my broken toes and ft. was doing better but still in alot pain he looked at my husband and made the statement to him she lied to me she said she had a fractured ft. my husband told him a fracture and brojken ft was the same. He would all time question me one time he said well guess you gt out work nights durning Black Fri. and Christmas! The following yr. I had a heart problems dr put me out work by heart dr. he made statement again to me about not having to work again 2 yrs in row for holidays. As if these problems was what I asked for. Not one time did he ever apologize to myself our my husband!
Walgreens
-
western union kiosk
On Dec 24 2016 sent money to family member who has a mental disability

she was to pick up her money at Walgreen's in Fort Atkinson, WI

the store clerk did nothing to help explain to the customer how the process works she had her tracking number as well as an ID and kept demanding a kiosk number which she did not have as it was not present in my receipt just tracking # this caused the customer to have a meltdown in the store which in turn the store manager thought it was hilarious to her and her male employee. This is a disgusting show of low sub humanity who SHOULD NOT be working with the public as they have NO CLUE how to accommodate people disabilities!
This review was chosen algorithmically as the most valued customer feedback.
Date of Visit: 12/18/2016 Time: about 7:00 PM Location: Roosevelt Road, Glen Ellyn Employee's Name: Augustus Pye (that is what he said) Incident: I bought 3 pack of 12 cans of Coke, put them on the basket, and waited in line to check out. There were 4 check out stations. Only one was opened - specifically the second one. I was the very next one waiting for...
Read full review of Walgreens
This review was chosen algorithmically as the most valued customer feedback.
I went today around 12:40pm to the walgreeen located on 105 Mariner Blvd Spring Hill, FL 34609 United States And received the worst customer experience from the cashier Nancy. She literal got my phone from my hand and unclips all my coupons. And dont let me use any one . So rude cant believed that walgreen offer employment to a rude and no customer service person .
Read full review of Walgreens
Walgreens
-
answering the phone
Every time I call Walgreens pharmacy here in Rogers, AR the one on the corner of Walnut and Dixieland, I have to l hold for a very long time with no other calls in front of me. Today I held for 25 minutes waiting for someone to pick up the phone, to see how much my prescriptions would cost, if anything. Seems to me that Walgreens needs to step up to the plate and be professional and prompt or customers like me will switch pharmacies that have recently opened around Walgreens. For God sake if you need help hire some people for the pharmacy. You want to stay in business, answer the phone!
This review was chosen algorithmically as the most valued customer feedback.
I purchased Coca-Cola last night and found the soda to be flat, then purchase 2 more bottles again tonight and found these to be flat also, we have both been drinking Coca-Cola since we were kids and we are both in our sixties now . We love coke and don't want to start drinking Pepsi . Is this the new formula now ? very little carbonation, almost flat . Sincerely yours Burton Dupee [protected]@gmail.com
Read full review of Walgreens
This review was chosen algorithmically as the most valued customer feedback.
Six days ago I submitted a Suboxon prescription to the Walgreen'S pharmacy on Ygnacio Valley Rd., Walnut Creek, CA. I received an electronic message later that day stating the pharmacist was "reviewing" my prescription, thus causing a delay requiring no action on my part. This morning, I picked up another prescription and inquired about the status of my...
Read full review of Walgreens
This review was chosen algorithmically as the most valued customer feedback.
Sereyrod L. Chhin 10502 Walnut Glen Drive Houston, Texas 77064 [protected]@yahoo.com Regarding: Walgreens Store #5085 10965 Cypress Creek Pkwy Houston, Texas 77070 On 11/27/2016 in the evening time hours at the above store I was there to print several photos. At the cashier I spoke to a female Clerk, Heather Soto who appeared not to be very friendly and...
Read full review of Walgreens
Walgreens
-
unfairness
Hi my name is Valerie Jean Arroyo and I've been working for Walgreens 3197 for a little over 2 lovely years. I love working for a company that allows me to shine and give the best customer service. My customers know the lengths that I will go to just to help them find that one item no matter how big or small it may be my customers applaud me everyday on what a great worker I am and how I run circles around my store just to keep us running smoothly. My management and crew also applaud my work ethics. Every review has been great and I always score high. I understand from my General Manager that since I am full time I must comply with the hours given to me even though I've communicated that I had issues with the new hours I've suggested if they needed to that I would take the hit lose the hours just so they could fill the space and give the day to another employee ( plenty employees willing to take the hours) the concern was not the coverage. My Manager Ms. B stood across from me and told me I was her greatest employee and in the same breath stated "well...I hate to see you go but. . .." This puzzled me and made no sense to me. I know very well what I offer to Walgreens my crew and my customers why would a company let someone like me go? It's not the company it's a person in my most honest opinion. I truly feel like my Manager Ms. B, and I state her name and her name only because " she rules the roost" even when she was out sick demanded her management crew to continue to set up the schedule and put me on for hours she knew I couldn't work so I may get written up till I'm fired. I feel it's a personal issue at this point because the crew does confide in me when they have questions or feel like they're being treated unfairly this highly upsets her and as she confides in other employees who have a hard time keeping a secret then the gossip spreads like wildfire. It's wrong cause she's the head of it all and sad because I even had a customer over hear her. I love keeping our store in harmony and it shows any customer could tell you how Valerie works I don't let petty gossip affect me. I've been wanting to have a sit down with my district manager to speak further about this matter but the right time never came as the company is going thru a ruff patch...but why let such a prize employee go? Ms B assured me that he was also on board with her decision on letting me go. I'm just finding it very hard to understand how a company could let go of such a great employee. Ms B kept drilling about policy & procedures and it still wasn't making sense to me if I had such a great employee I would not be letting them go so easily. I've been terminated today...it was extremely hard sitting in the office with Ms B and my Assistant Sam voicing to me how I'm being let go as he is fighting back tears to get the words out. So I feel it my moral duty to alert Walgreens that Ms B picks and chooses what policies and procedures she wants to follow all done in front of crew and customers and I truly feel like this is unfair to everyone not only me and as I was walking around the store saying my goodbyes to my crew nobody could understand why I was being let go yet on the other hand most knew she had it in for me...perhaps she felt like she lost some respect as a manager but that had nothing to do with me I have no say on how she decides to manage her store there was a time with a crew member being treated unfairly and I voiced my opinion to her and that's where I feel like it all started. I did not speak ill with
her although she was not happy I was standing up for a crew member. I thought hard before writing this letter this job has meant more to me then just work I've enjoyed every day working with everyone of my crew and that even includes Ms B and taking care of every single one of my customers whom I know most by name. My wish is not to have anyone fired but just become a better manager for both your job and community. Before this job Jersey City was foreign to me and although I've heard not so great stories on the location...I truly fell in love with this community this is a place that I will sincerely miss. As a manager it is your duty to keep your crew and customers safe and I know that Walgreens has procedures and policies to keep us safe when catching a shoplifter for example. My crew has been bitten, pushed, scratched, punched, spit on and even worse. So now that I'm gone I would like to make sure that my crew and my customers are safe and that the general manager Ms. B is complying with all policy and procedures everyday. I was terminated for all the wrong reasons and not the reasons that were put in paper. What I would like to happen? Even if I don't get my job back? is that there's a safer environment for both my crew and my customers and that starts with following those policies and procedures that Walgreens has set up.
I will miss this community of lovely souls that life made me a part of. Please take care of every single one.
It was a pleasure working for Walgreens...this location will always be more than family to me.
This review was chosen algorithmically as the most valued customer feedback.
i'm complaining about the walgreens in pawtucket, rhode island 02861. i fill my prescriptions there bi weekly now for over a year. first of all my doctor had to send in a rep from the drug company so they would order one of my medications, another one they flat out refuse to give me, order, carry altogether and said i have an unprofessional relationship...
Read full review of Walgreens
This review was chosen algorithmically as the most valued customer feedback.
November 26, 2016 I shopped this morning at Walgreens store #09089 in Huntington Beach. While purchasing my items at approx. 7:30am, I was greeted by Susie, a nice, friendly and extremely professional employee, who has worked for Walgreens for approx. 10 years. This morning was very cold and a bit windy. Susie was wearing her personal clean black sweater...
Read full review of Walgreens
Walgreens
-
pharmacy department/flu shot
Date:11/21/2916
Location: 2630 pine lake rd, lincoln, ne [protected]
I was at the above location to get a flu shot and after going through the paper work I was told to wait for a few minutes and that the nurse would be with me. waited for 20 minutes with no response. after 20 min, inquired if everything was in order. then I was told to wait for a few more minutes. waited for a final total of 50 minutes, and during the time I was seated right in front of all the staff, but was completely ignored by the personnel. they were busy, but not very busy to have a steady stream of customers. at least I should have been told in the beginning that they were running busy. then I could have come another time. I understand that people can get busy, but at least inform to the fact. the pharmacy personnel at this location, completely derelict in their duty. I am very unhappy with the situation. I have been a loyal walgreens customer for a long time, and now I am seriously re-thinking this decision.

I believe these personnel should be trained in proper customer service etiquette. thank you.
This review was chosen algorithmically as the most valued customer feedback.
On November 17, 2016 at 6:00 pm Just coming back from the doctor from being treated for my sever allergies we went to the pharmacy to get my prescription. the cough syrup was not a problem however I mentioned my Doctor also wanted me to have zyrtech for my sever allergies. she assumed like me it was over the counter. so when I asked about getting zyrtech...
Read full review of Walgreens
We are here to help
16 years' experience in successful complaint resolution
Each complaint is handled individually by highly qualified experts
Honest and unbiased reviews
Last but not least, all our services are absolutely free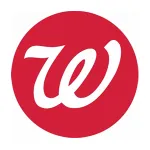 Walgreens contacts