TurboTax
-
refund
After filing my taxes, my checking account closed, however my savings is still active.I'm being told that I cannot change my refund to be deposited into my other account.my refund has not yet been issued so I don't understand why my account number can't be changed.I'm being told that it needs to be rejected first, but surely there's a way to change my info without all of the hassle.
TurboTax
-
filing fees
I have used Turbotax for several years, and was happy with them. This year, they forced me to pay $40 for their premium service bundle. I tried four times to process the order without it, and it kept adding the $40 back in. After a while, I finally paid it, just to be able to complete my taxes.

When you search their website for a way to contact them, it keeps taking you to their "community of experts". It's no wonder they don't want you to contact them. Their poor call center would hear nothing but yelling and cursing all day.

Even though I've used this service several times, you can bet that I won't next year. I will be finding another tax service. This is ridiculous. I will definitely NOT be recommending this service to any friends. If fact, I have already warned several to stay away from them.
TurboTax
-
online filling
I really do not trust the word "Free" very often nowadays, but figured I consented to some fee, but But my return was for (FED) $893. I received $828.02, HR block would have been less. NO
More ever turbo tax! This is the email I received after I sent them an email regarding my return. Very bad do not use turbo tax
___________________________________________________________________________________________
MaryAnn Customer Service
Agent (TPG - Tax Pro)
Feb 6, 10:14 AM PST
Please direct any processing fee questions or disputes to Turbo Tax, whom you used to file your income tax return. You can contact Turbo Tax via the Customer Support number provided on their website or in your tax preparation software.
For up-to-date information about your TPG account, please log onto our website www.taxpayer.sbtpg.com or call our 24-hour automated, toll-free number (1-800-717-7228).
Thank You,
TurboTax
-
turbotax online 2015 income tax product
On March 27, 2016, I purchased the Turbo Tax Home-Business 2015 Income Tax on-line software download. The advertising indicated that I was entitled to 5 returns for the $89.99. Once completing the first basic return after several attempts I believe all went well. When I searched on how to start another return, I was directed back to the first return. Next, I was instructed to create another account with another user ID and Password. Once I began this step, I was unable to complete the 2nd return. I also tried to print a 1099-MISC and W2 form that clearly indicated prior to purchasing the program that these forms were included. When I contacted the Intuit Inc. I'm now told that I could only file one tax return using the Home-Business program for $89.00.

Please do not use any on-line Turbo Tax products. Now the battle begins to get a credit card refund.
TurboTax
-
software quality assurance
I installed the most recent update for TurboTax on 2/28/2016. I noticed that the Idaho State tax processing had been updated as of 2/26/2016, so I opened TurboTax and pulled up the State portion to confirm that the software changes had not impacted my return. The program is stuck in a loop; after performing the accuracy of the return, the program returns to the section to confirm the State forms to complete, continuously. I have been so disappointed in the severity of the errors I see with TurboTax and the incompetent QA performed on software before its release. As an example of a significant error, TurboTax did not recognize tax credits of donations given to certain non-profits in Idaho that address adolescent problems. TurboTax leaves it to the individual to figure out how to take the credit, how much is allowed, etc. Why would I continue to buy a product that requires me to do much of the research into State code? I expect more than a bunch of forms, a fancy calculator, and text access to unverified "experts" for answers.
This review was chosen algorithmically as the most valued customer feedback.
I have used turbo tax for many years, I have never been mislead like I have for my 2016 return. It seems I agreed to pay an additional $34.99 for some 3rd party service for direct deposit. Direct Deposit to my own account is free, yet for some reason the wording when requested was misleading and now I have paid over $100 to use a supposed online service...
Read full review of TurboTax
TurboTax
-
turbotax deluxe 2015 - paying my state return online
I stayed on hold for over 2 hours and was transferred 3 times. I could not get the Turbo Tax online to take my payment for state e-file. All of the links did not work. When I finally got to a Turbo Tax employee that helped me (Cindy J), she told me that the new program they had this year had an issue with connecting with a Mac. After having issues with Turbo Tax last year and now having to stay on hold for almost 3 hours already, and I still have another set of taxes to send in, I am doubtful I will purchase Turbo Tax for next year.
This review was chosen algorithmically as the most valued customer feedback.
Again in 2015 Turbo Tax is using bait & switch to force buyers to the higher cost Home & Biz versions if you want to get Investments & Sch C. This year these options are not in the Interview mode, but at least the forms for these are in the Deluxe version.
Read full review of TurboTax
TurboTax
-
deceptive and unethical business practuces by turbotax
August 19, 2015

Dear Sir:

I am in the process of starting a Class Action Lawsuit against Turbo Tax for its following very deceptive and unethical Business practices.

THE FIVE BIG LIES OF TURBO TAX:

1. You roll out Turbo Tax Deluxe 2015 but put DELUXE in Small Print so no one looks at details.

2. You do not even mention Federal and States returns, as you have done for the last 20 year, because you plan after the fact in charging us more.

3. You do not advise any customers (even those of 20 years) that now you will need to Pay Additionally for "IT'S DEDUCTIBLE" feature.

4. Deluxe for 20 years covered putting in a stock / mutual funds. Again, Turbo Tax tells its loyal customers after the fact that they know have to pay more money, as Deluxe no longer covers this feature and they will have to upgrade to Premier Level.

5. Turbo Tax states that it will give a $25, IN GOOD FAITH REBATE. No one has ever received the $25 and now Turbo Tax has created a Cyber Space Route to getting your $25 that takes you nowhere. Your email advising this today August 19, 2015 (shows that was written by Kenny ... on March 17, 2015, which is only more proof that Turbo Tax is Totally Complicit, in defrauding All Turbo Tax Customers). Your Deadline of August 31, 2015 has no basis, as who is able to get past your roadblocks.

I intend to go public tomorrow with my Class Action Lawsuit Against Turbo Tax on every possible internet media, if I do not get a response from Turbo Tax.

I am a very disappointed member of your 20 Year Club that even your President came out with 2 emails in the past six months lying to all his customers. You might think you are the best, but I will settle for the 2nd Best Company over TURBO TAX who consistently lies and deceives all of its customers. You have stooped to the lowest possible depths, all in the name of Corporate Greed. You have learned 21st Century Crooked Economics very well and have taken it to a new low.

Sincerely,

Kenneth Klein
4111 La Place Dr
Dallas, TX 75220-5041
tel: 214-358-3055
email: [email protected]
Cell: 954-654-2059
TurboTax
-
can not get ahold of them
I have been trying for 2 days to get into my account with them. Every time I get a new password it does not work. The reason I have tried to contact them is the IRS says our tax return was not received. My husband & I thought our tax payment of almost $2, 000 had been paid on the 14th and found out when the money did not come out of our account that IRS never received our return. I don't want a penalty but looks like I will get one. Help!
TurboTax
-
I got useless licence
I bought licence from the website www.turbotaxdownload.org. I got the code, but when I tried to insert it, the program showed that the code was invalid. I immediately decided to reach the moderators, but they ignored my complaints. I have no idea what to do now. Please, help me, 'coz I wasted really large sum, but the licence was useless and waste of money. Please, I really need help.
This review was chosen algorithmically as the most valued customer feedback.
This year's turbotax is way way beyond crap... It is a waste of time... Im on hold now... Ive been on hold for almost 4 hours now...trying to get this software to work... I called last week and was given a case number 412139929. The person said that gave me that number said...call on Monday and give tech that number and they will be able to fix the...
Read full review of TurboTax
TurboTax
-
tax identity theft
My story is probably similar to many others. I received a refund check for my federal taxes and hadn't even filed my taxes yet. After hours and days of trying to resolve the issue, I learned that the fraudulent claim was processed using Turbo Tax. There are a number of citations on the internet describing Intuit's failure to safeguard taxpayer's by ensuring that fraudulent returns cannot be filed. Their tool and its ease of use in perpetrating fraud should be investigated and those harmed by their negligence in not properly addressing shortcomings in their process. In fact, one article points to Intuit Executives negligence in this way, describing the response when an employee proposed a process to address the issue "But MacDougall said he was stunned when his boss emphatically rejected his idea for use on TurboTax accounts. Instead, she brought up the fraud-as-a-balloon analogy, MacDougall said. "She said 'You can use this on any other product except TurboTax', " MacDougall said. "I asked why we wouldn't want to use this on our flagship product, and her answer was that this was an industry problem and not just a TurboTax problem." Only after Intuit was forced to temporarily suspend state filings earlier this month did the company's chief executive announce plans to beef up the security of customer accounts." (http://krebsonsecurity.com/2015/02/turbotaxs-anti-fraud-efforts-under-scrutiny/) In fact, this facilitates perpetrators ability to use Turbo Tax to commit fraud. It is my understanding that Senator Orrin Hatch is attempting to address this issue. I will be forwarding a copy of this post to him and my own Representatives and Senators.
TurboTax
-
change of fee
I started working on my taxes with a "free" online turbotax program that had a fee for the state filing. I had previously purchased the program at Costco but had not gotten around to it yet this year. After going back to it for several evenings, I was finally able to complete the filing only to see that I was going to have to pay for Federal AND state, over $100. Going back into a fresh site, I see the new price change only available, not my previous option of free federal and pay for state. What's up with that? Seems like a bait and switch. Suppose I'll start all over with another program or buy it at Costco instead of the deceptive online version.
TurboTax
-
tax refund hacked
I filed for my 2014 Tax return on 01/22/2015 with Turbo Tax . It was Accepted on 01/23/2015. I opted for turbo tax to take my fee's out of turbo tax. I received a response from "Where is my refund on IRS website that my refund of $8767.00 was approved and to be direct deposited on Feb 4, 2015 . On Feb 4th, 2015. Nothing was deposited into my checking account. I called IRS after a few days, they told me I had to wait 21 days before they could look into anything. I waited the 21 days still no deposit into my checking account. Today after a few days of just getting recording on the IRS phone line . I got threw to a live person at the IRS . They says IRS sent my money to A turbo Tax company with University National bank at 877-908-7728 also sbtpg.com (Santa Barbara Tax Products Group LLC: Tax Refund ) . I called them they said someone Hacked into the turbo Tax and changed my checking account routing number and account number on Feb 2, 2015, 2 days before my direct deposit was supposed to be deposited into my correct checking account . This should of been a Big red flag with Santa Barbara Tax Products Group LLC - they should of notified me. IRS website says that if there is any problem with direct deposit they will mail you a paper check. There should of been no way that someone can change my direct deposit information and be able to hack into Turbo Tax . I was told to file a police report, contact IRS, and file a report with the FTC. Santa Barbara Tax Products Group LLC says they will do an investigation, IRS will investigate . No idea how long this could take, possible 6 months or longer. This is a total nightmare . Turbo Tax and Santa Barbara Tax Products Group LLC where totally hacked and now . I have no idea if I will ever get my tax return this year.
TurboTax
-
rude customer service
I did my friends taxes and when I looked at the email it said it was rejected so when I called to find out why because online was no help the rude Indian man told me it was hacked and my friend would have to pay again for protection. when I questioned him he told me "do you understand English go [email protected]@@ yourself" and hung up! I called back and finally talked to a supervisor who didn't help me with my problem and then proceeded to tell me that the lines sometimes cross and that no one in his department would talk to a customer like that! when I looked on the IRS website it in fact said that the tazes were still in the process of being reviewed so I don't know why turbo tax said it was rejected!
TurboTax
-
Rip off
Bought the CD downloaded it it isnt explanatory nor complete .I called their line ended in Texas they had a hard time finding the canadian phones number as it isnt on there anywhere waited another hour only to find out the CD isnt complete and is hard to understand said by the person on the phone at turbotax.The only thing turbo about it is your money gone ..oh and try to fill the form for the refund good luck it doesnt download to your email to fill it out .ANNNND where to send it when your done if ever nothing on there to tell you. Plus it says when your finished the supposed èasy `question answer form that it isnt correct but wont tell you why or where.

You have to go have it printed fill it out then scan and the numbers the receipts etc.turbosick ps i am a senior and dont need this kind of hassle I only have three forms or t4s to submitt spent 6 hours trying and 2 on the phone waiting for nothing.This company should be ashamed oh and they try to make you upgrade for more money.
TurboTax
-
led me to believe I needed to upgrade only to find out I was qualified for the free version
I decided to file online with Turbo Tax because they stated it was free until Feb. 16. I filed on Feb. 13 listing only my husbands basic salary and my $154 retirement final payment from a 1099r. I did the paperwork ahead of time on federal forms and was eligible to file 1040ez.. When I filed with turbo tax, after spending an hour filing out forms online, I get to the end and they pop up a message stating I need to pay for an deluxe account. They charged me $77 needlessly. My complaint is that they mislead customers onto their site and then mislead them into believing they must upgrade. I had a friend file an identical return with identical information and they just kept saying skip and they were able to file their return for free.
TurboTax
-
Bait and switch
I have always used Turbo Tax Free Edition for my taxes, and there has never been any charge for federal or state (Oregon). However, this year I was about 1/2 through my taxes when I was informed that since I have to claim my Oregon tax refund from last year as income on this years taxes..I can't use the free edition - I have to pay. What!? I checked the last 3 years of filings, everything (except the numbers) are exactly the same...claimed state tax refund as income, itemized my deductions, etc...all the same. It has always been free...ALWAYS. It ended up costing me over $70 to file my "free for everyone" taxes, and I only make a little over $20, 000 annually. I called the 800 number to complain (1-800-624-9066), and the individual said that this year Turbo Tax changed all the various options "so they are consistent between online & purchased products". I don't care about that, I care they have apparently downgraded each and every version so that virtually everyone has to upgrade to the next high level of product. According to the internet - there is a growing tide of irate customers and their stock is plummeting. Good - customers rule! If we don't buy because you are using bait and switch tactics...your company will fail. It's not like Turbo Tax is the only tax service.
This review was chosen algorithmically as the most valued customer feedback.
I have always used turbo tax and had no problems. This year, I did not need but the basic. Got finished with my information and they wanted another $40 just to file the form. I cancelled the return, threw the turbo tax cd in the trash and went online and completed the process with another company for $14.00, which is about what I paid for the turbo tax...
Read full review of TurboTax
We are here to help
16 years' experience in successful complaint resolution
Each complaint is handled individually by highly qualified experts
Honest and unbiased reviews
Last but not least, all our services are absolutely free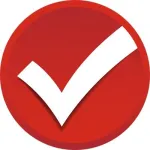 TurboTax contacts