H&R Block / HRB Digital complaints
524
H&R Block / HRB Digital
-
Tax preparations
My wife and I filed our 2019 taxes and our tax preparer did not include the 1099-R in the return. It was not caught and we got hit with a $2,223 fee and penalty from the irs in January 2020.

We returned to H&R block to file an amendment and the tax preparer had us sit with her for 5 hours while she fumbled with the software. At the start she was saying "Oh, you don't owe that money!" and by the end of it she was saying "oh, yeah. You owe the money. But here's a blank abatement form, fill this out and send it into the IRS with a strongly worded letter and they will waive the penalty fee!" and charged us $80 for the amendment after wasting 5 hours of our time and the amendment being useless.

Well, my wife and I being dumb and clueless did that. We finally got a letter from the irs this February (2022) stating they rejected the abatement and we still owe the penalty that has now been accruing interest since 2020. If the tax preparer that told us to send in the abatement form had just told us to pay the penalty fee, we would have done so!

We opened a complaint with H&R block corporate and spoke with tax preparer Ann Gail at the location we originally filed. Ann was nice but has a silver tongue.

After meeting with Ann and being told we don't have a leg to stand on and owe the penalty fee and that H&R block will not refund us the amendment fee or pay the penalty fee, I once again called H&R block corporate to complain only to find my case was closed last week and when the representative attempted to transfer me, I was hung up on.

Now any time I try to contact H&r block corporate, as soon as my account information is pulled up on the automated system, my call is dropped or disconnected. I have even called from different phone numbers but as soon as my account information is pulled up, my call is disconnected.

This is very unprofessional and disrespectful.
Desired outcome: I would like H&R block to refund the $80 amendment fee we paid in 2020 as well as pay the penalty fee with the IRS that is accruing interest due to their misinformation.
This review was chosen algorithmically as the most valued customer feedback.
H&R Block in Carbbonear, Newfoundland filed my taxes without asking me if I had a child dependant which I do. I told them that my refund was usually in full but they waved me away saying it was EI doing it. I told them I was on EI before all these years and never had to pay in. They still did not take me seriously. They did not think to ask if I had a...
Read full review
This review was chosen algorithmically as the most valued customer feedback.
The receptionist at my Block Advisors location in Anchorage AK was so inappropriate on the phone and in person. I video taped the entire in person experience with her and the manager. She, Laura, argues with me and the manager, Michelle, none stop. She even said to the manager, well then I will be the "Karen". This was all going on in the reception area. I...
Read full review
H&R Block / HRB Digital
-
H&R Block Emerald Prepaid Mastercard
The day of 02/26/2022 earlier that afternoon I had a strange authorization for $1.00 pending. I thought nothing of it. Later on while I'm at home watching television at 8:34:43pm I got a notice of a strange withdrawal of $283.00 come out of my account. The location was from an ATM I've never been to. I immediately contacted H&R Block Emerald Prepaid Mastercard customer service. I explained The situation. Another charge was taken out at 8:35:17pm for $203.00 and another at 8:35:51pm for the amount of $483.00 all from the same address. I was scream and sick talking to the customer service person. I had my card and sitting on the phone with them. Picture of my card in hand and all of this happening. I was so angry. Still on the phone with customer service representative at 8:41:20pm yet another charge at the next ATM from the address the report showed for the amount of $483.00. Oh my gosh! ! I couldn't believe what was happening. I asked them what the hell they could do? They did they were working on it. Yet again another transaction was made for $483.00 and this was the same ATM at 8:42:06pm. I was yelling and screaming and they said we have frozen the card at that point. DANG! I was sent paperwork to fill out and fax back over to validate what I had just reported.

I received a denial letter by March 3, 2022 stating that thanked me for the notification.

- No Pin failures - card user entered the Pin without error

- No Pin changes just prior to or during disputed transactions

- locations of the transaction l is in relation to your residence or normal spending

- card was in your possession during the reported activity

And they closed my fraudulent investigation case. WHAT? I don't understand.

1. Refund stolen funds 2. Rep trained better to handle CRIME in PROGRESS could have Facetimed or asked for an instant Photo of the victim during call 3.During the Investigation photo could have been requested from both ATM's where money was taken & compare against customer 4.Treat customer w/respect during Grand Theft Crime!
Desired outcome: 1. Refund stolen funds
H&R Block / HRB Digital
-
H&R Block Plus eFile and State
I use the software downloaded to my computer. Cannot submit my state return because it will only print "not for file" copies. Called support. Waited 96 mins and then spent 12 mins speaking with a rep who knew less about the software and computers than I did, and when she found out I was using a Mac--about 10 mins into the call--she hung up. Never called back. Next year, and the year after, and the year after that, I will download TurboTax. So should you. If they cannot code or resolve a print issue, then why would you set yourself up for failure. And no, could not submit electronically due to state rules on Schedule M.
Desired outcome: I'd appreciate a call back with resolution.
This review was chosen algorithmically as the most valued customer feedback.
Last year, I called and left a message, and no one ever called me back. He didn't use any of my donations or medical bill. Mission Luther Church $300.00 a month St. Jude $102,00 a month Face 4 Hope $50.00 a month Mercy Ship $100.00 a month No Kid Hungry $600.00 Oshkosh Foundation $100.00 a month Care $50.00 a month Feed the Children $50.00 a...
Read full review
This review was chosen algorithmically as the most valued customer feedback.
I booked a virtual tax preparation appointment with hr block in which I was quoted by the front desk receptionist at 25th street branch in easton pa I was told my fees would be $80 however my documents would not upload to myblock account so they suggested I come in person I advised I do taxes professionally the reason im coming in is to get help with my...
Read full review
H&R Block / HRB Digital
-
Accessing account
For nearly a week I have not been able to access the tax return for review. I get numerous messages that the return is ready for review and approval to file. When I try to view the return I get an error message " this service is no available- try later". Even my tax advisor can not make any progress on this matter. The payment has been made and I have the receipt.

What to do next?
Desired outcome: Fix the problem.
H&R Block / HRB Digital
-
Purchased fed + state downloads but will not install. No help from h&r. Case no.90663386.
Ordered and paid for Deluxe + State. Although downloaded, it won't install. Installation interrupted by message that says can't complete installation, and suggests may not have enough space, or computer to low power. I doubt that. My son in law-tried to help and had conversation with agent but no solution. He said he'd call back within 5 days. He gave a case number: 09663386. that was nearly two weeks ago. I've been a H&R user for 20 years. This kind of service is what will turn me to Tax Cut. I'm 86 years old, but do fairly well on computer, but this has thrown me. I want talk with someone. 184-362-2942. I don't hear from someone and get the help I need — just send me my money back,
Desired outcome: Program installed or refund my mondy
H&R Block / HRB Digital
-
hr block online taxes paid twice
on 1/27/2022 I received a discount offer from hr block. I took the offer and paid

$47.93 online with a credit card. offer was from gethrblock.com/pearl I signed into hr block but did not complete taxes at that time. On march 9th,2022 we decided to do the taxes on hr block and forgot we had a already signed up and paid. We then went to a another hr block website we completed our taxes and paid in full and filed them. We then then realized our mistake and called hr block and spoke to Amanda from pa. she refused to give us any other info like last name or worker number. We asked to speak to a supervisor with no results. We gave her everything information she asked for included both SS numbers.

She had a very bad attitude.
Desired outcome: refund of $47.93
H&R Block / HRB Digital
-
online tax filing service
Something has changed for the worse with H&R Block. I have used them in the recent past but my experience this year with them is really bad. My initial contact was 2/19 to file my tax return. According to IRS there was an issue with my return so on 2/22 I reached out to H&R customer service to resolve that issue. The person I spoke with told me they would refile it and let me know at least 40 hours later. It is now 2/28 which is nearly 150 hours later and I still have heard nothing from them. I tried multiple times to reach someone, had very long waiting times, agents who were not adept at helping, and I was cut off while waiting. The agents did not really understand how to help resolve the issue and were slow to even respond as if they had no clue. Customer service is very bad and starting this year I am going elsewhere. I no longer recommend H&R Block.
Desired outcome: If they would respond and resolve the issue that caused IRS to reject the return, I would reconsider.
H&R Block / HRB Digital
-
Tax filing / customer service or lack there of
Taxes prepped and filed, three weeks later letter from IRS saying they need wage and withholding info (W2's, 1099-R's). Called Block office they said we will call you back. Four hours later no call went to office with IRS letter and return info. they don't want tax info just the letter, they have tax info. Three days later and multiple phone calls finally get a call from the tax expert that filed my return, says they need copies of my wage and withholding. The info they didn't want the second time I was there. So now after my third trip to that office they say they will get if taken care of right away.

Sending wage and withholding (W2's, 1099-r and SS statements) is that not like income tax filing 101. Didn't even get an apology for their screwup, just get to wait another three or four weeks for my refund maybe.
Desired outcome: My tax refund of course and maybe a partial refund of fees. They say 100% satisfaction guarantee.
H&R Block / HRB Digital
-
charged filing fee too much.
I filed my taxes return with H&R BLOCK 02/03/2022.

During I make filing keep show up lots of different fee.

when I added all of fee total was less than $120.

I got $150 estimate for tax filing from CPA near my house.

So I took H&R BLOCK, Coz cheaper.

I received $1044 instead $1233 from state tax return.

H&R BLOCK took $189 fee from state tax return.

A few days later I received $7332.02 instead $7448 from fed tax return.

H&R BLOCK took another $115.98 fee from Fed tax return.

H&R BLOCK took total of $304.02 online filing fee instead $ less than $120 they show me during I make filing on my computer.
H&R Block / HRB Digital
-
Emerald advance
I have filed my taxes with H&R lock since I was 18 and I'm 35 now. I filed two years ago with a friend and came back to H&R block last year. I have always qualified for the emerald advance and have been denied the last two years today included. I was told to reach out to Meta Bank which I did and they were not helpful and rude. I needed that money for the holidays for my children and I. I am really considering taking my taxes somewhere else as I am really unhappy and the tax office couldn't help me at all and didn't understand why I was denied either with my return being almost 10, 000
H&R Block / HRB Digital
-
Emerald advance
Have always used h & r block.and always been approved for every advance and paid it back and paid them to do my taxes. So I guess last year they got a new bank and starting checking your credit and I was denied the first time ever for all the advances!I see this is a huge problem with the new bank which is ridiculous cause you pull the advance straight from our taxes so why would our credit have anything to do with it they always get repaid .I'm hoping they have fixed it this year, if I get denied again due to my credit I will surely not use them an take my loyal business else where should be looking at past history or something or ability to repay not my credit and effecting my score by putting another inquiry on there ! Get it together h&r block this new bank will have you losing all your regular customers of years ...this is absolutely ridiculous and wrong !
H&R Block / HRB Digital
-
Charge to file taxes
I do my taxes online every year. This last year the irs kept rejecting it and H and R Block kept giving me this pop up saying not a problem it would be fixed it was never fixed and finely I tried to many times and now that was the reason it was not accepted. I paid the extra on line in case I needed help. I could not get help. I went to the local office was given a number to call did not work. I went again and was told t make an appointment. The lady went through my taxes thought she was checking for mistakes. None there it was alright. She got it to go right through was not rejected this time. Hmm it was the same thing I had, why? Than she returns and says $308.00 that I owed. I paid but I already paid on line. I thought they would just send a refund, not a word back they just kept it all.
Desired outcome: $308.00 for doing taxes already done
H&R Block / HRB Digital
-
Poor customer service
We filed our taxes with Anna Bennet the OFfice Manager and Senior Consultant at our H&R Block here in Rock Springs WY. Not only was she rude from the get go like we were below her for her to do our taxes, that was January 30, 2021. Then when we had to amend them due to my ex, We set up an appointment and when we showed up she informed us that she had already taken care of the problem and faxed in the necessary papers. When we asked why she faxed them when we had e filed she said it was fine the IRS got it quicker. Well that was March 31, 2021. It is now almost end of June and still no refund. I have called the office and the receptionist informed us that H&R Block cannot find out anything for that they have done their part! So much for signing and standing behind every refund. They were suppose to get me a copy of the papers that needed done, when I went to pick them up they didn't have a copy for me. Anan rudely came out of her office and said I should try looking at my online file and it was there, sorry Anna but no its not there! SO WHERE IS IT? I emailed Anna hoping she will email me back before I started this but chances as I have learned are slim. I even called this office and asked for IRS phone numbers and they gave me the 1040 one which I already had, it is impossible to reach a person at the IRS and at H&R Block.

Any help for you is great appreciated this is so very frustrating.

Thank you
Roberta Jensen
Desired outcome: Proof IRS received papers, Refund is approved and refund in my bank
This review was chosen algorithmically as the most valued customer feedback.
Hello im trying to get a awnser to my past tax refund that was done by a office in elverta, ca that was missing a very large amount. I just recently came to the discovery from a audit I asked for on child support that they did not remove the amount missing from my return. I have tryed numerous ways to obtain information about that year 2016 which I received...
Read full review
H&R Block / HRB Digital
-
Haven't received my Tax Refund
I have been waiting for my taxes since February 2021. The person who filed my tax return told me it should take about a month. It's been three months, and I'm still waiting.
I've reached out to H&R Block several times and always get the same response. They can't tell me when I will be receiving my refund. I am still furloughed from my job, and contrary to what the news says, I want to go back to work. I like working, and the monies I get from unemployment isn't enough for me to take care of my family. We need help.
Desired outcome: Receive Tax Refund
H&R Block / HRB Digital
-
Amended Taxes
I had a appointment on 5/17/21 with Maureen La Rose at the Taft St in Hollywood fl she refused to do my Amended taxes trying to send me to a different location saying she need all documents when she didn't this is not my first time filing a amended taxes as long as i did my taxes with H&R she could have look me up in the system easily and she ask for my documents when i did my taxes which i had and gave to her she still refuse to do my taxes then you had another employee in the cubic behind me looking over my back putting her two cents in i asked to speak to the Manger Maureen said she be the manger sometimes never went to get a manger and i told her i would be calling the corp office making a complaint which i did. why should i have to go else where and my appointment was for that location very unprofessional staff and location i wouldn't recommend to one to that location and when i spoke to H&R Block Corp i told her i don't have to come file my taxes with this company i have choices
We are here to help
16 years' experience in successful complaint resolution
Each complaint is handled individually by highly qualified experts
Honest and unbiased reviews
Last but not least, all our services are absolutely free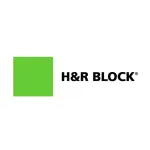 H&R Block / HRB Digital contacts