Truist Bank (formerly BB&T Bank) complaints
652
Truist Bank (formerly BB&T Bank)
-
on line banking
My mother is a dementia patient and lives in South Carolina. I am on her account and have managed her finances and paid her bills for over 9 years using the Sun Trust App.
you switched to Truist app and now, even though I have all Powers of Attorney on file at Sun Trust. You are not able to activate the new Truist App with out her consent.
I now have to drive to South Carolina to handle this matter in person. My plan will be to close the accounts. Your bank has lost the personal touch we valued over the years.
Truist Bank (formerly BB&T Bank)
-
Credit card
I paid my credit card off and I actually overpaid the account so I transferred the overpaid money back into my checking and they charged me ten dollars to get my own money back. That is corrupt! Then I tried to call a representative from Truist and I was put on hold sixty minutes……yes that is not an exaggeration it was sixty minutes and I never got a representative. I had to hang up.
Desired outcome: I want my 10 dollars reimbursed! It was my money! Dishonest!
Truist Bank (formerly BB&T Bank)
-
bbt lawsuit excesivve feess ovcerdraft false protection
lAST MONTH ON THE 1ST OF NMOVEMBER MY LIFED INSURANCE PAYMENT WAS WITHDRAWN FROM MY ACCOUNT LEAVING A FGEW DOLLARS LEFT I HAD APPLIED FOR OVERDRAFT PROTECTION SO THAT MY ACCOUN T WOULD NOT ACCEPT CHARGES IF I DID NOT HAVE THE MONEY TO COVER IT I ALKSO HAD MY CREDIT CARD TO BACK UP SO I WAS DOUBLE THE PROTECTION WHEN I WENT TO BANK TO WITHDRAW MY ZELLE FOR 200 DOLLARS MYT ACCOUNT WAS OVERDRAWN BECAUSE OF MY FALSE CHARGE FOR 15.00 UNAUTHORISED FRAUGALENT BUT EVRN WITHOUT THE CHARGE MY ACCOU NT SHOULD HAVE NEVER BEEN OVERDRAFTED TO BEGINJ EWITH IF THE MONEY WAS NOT THERE AND AVAILABLE NOT ONLY THAT MY CREDIT CARD WAS THE ONLY CARD I HAD TO USE TO WITHDRAW CASH OUT OVER THAT WEEKEND BECAUSE MY OLD BBT CARD WAS NOT WORKING SO IU HAD TO TRANSFER FUNDS FROM MY ACCOUNT TO DPO A CASH ADVANCE AND EVEN WROTE A NOTE WITH THE TRANSFER SAYING MY CARD BWASNT WORKING FOR ANY TRANSACTIONS WHENN I BRANG IT TO THE BANK THEY ALSO COULKD NOT GET MY CARD TO WORK THEY THEN FINALLY GAVE ME A TEMPORARY CARD. THEY NEVER FIXED THE FRAUD REPORT I MADE A CLAIM FOR AND THEFORE MY 130 DOLLARS OUT OIF THE 200 I WAS SENT ZELLE WAS USED ON MY ACCOUNT FOR OVERDRAFTYS AND I ONLY RECIEVED 60 DOLLARS FROM MY ACCOUN T . I HAVE HAD OVERDRAFT POROTECTION SINCE I OPENED THE ACCOUNT 2 YEAQRS AGO AND THEY NEEVER HONORED THE OVERDRAFT PROTECTION LEAVING KME WITHG HGaving to poay the overdrafts and i have accumulated over 600 sice oppening my account even after haviung over draft protection they gave me 2 lowsy credits for 36 a pierce and have not called or fixed my account since i went into the bank and called customer service a guy named michael said he filed the Treporet and i kepot getting transfeered and hungf up on and not only that im unable to see my onmline credit card transacvtionz. i would like my 600.00 back since i applyed to recieve overdraft protection and threy keeop allowing my card to be used if money is not avaialbe. i also have still mnot recieved my debit card. they say they put overdraft protection but my accoun t on the customer serfvice reps side sasysd i never applyed for it thats not true i applyed for the credit card protection also so why wouldnt i have both? andnd not appkly for the other protection doesnt make sense thats their loop hole to try to make it aLRIGHT TO OVERDRAFT ME AND MY AUNT HAD A OVERDRAFT FOR 5.00 AND THEY OVERDRAFTED HER 36.00 THATS IUNSANE SHE HASD THE KIND OIF PROTECTION I GUESS THAT THEY DECIDE IF THEY WILL PAY THE CHARGES WELL I THINK SOMEONE WHO PAYS 4000 A MONTH IN DEPOSITS DESERVES A 5.00 CREDIT ... OBVIOUSLY THEY OPOTED TO CHARGE GER WHEN SHE GOT HER C HECK GTHE HAD ACCUMULATED OVER 400 IN FEES. THE PHONE LOINES ARE ALWAYS BUSY CUSTOMER SERVICE IS NO HELP THEY HAVE TOO MANY DEPOARTMENTS NO CROISS TRAINED EMPLOYEES AND GIVE NO BONUS TO CUSTOMERS OR HELP FOIR BNOITHING... MNO WONDERF WHY THEY CHANGED NAMES IM STILL WAITING FOR MY CALL BACK FROM A SUPERVISOR
Desired outcome: RETURN MY 730 OVERDRAFT FEES AND FIX MY ACCOUNT TO MAKE SUYRE MY ACCOIUNT IS PROTECTED
Truist Bank (formerly BB&T Bank)
-
Double Electronic Withdrawal from my Bank
Made the final electronic payoff on our car, which was $5, 668.93 on 12/01/2021. The first time I tried to make the whole payment of $5.668.93, system advise they couldn't accept over $5000.00 online so naturally I didn't receive a confirmation number. I logged out and logged back into the system and made two separate payments, $5000.00 and $668.93. I received confirmation numbers for both. On 12/02/2021, my husband checked the Bank saw that this Truist Bank had send in all three amount, $5, 668.93, $5000.00 and $668.93. I received a Large Withdrawal Alert for Privilege Checking from our bank 12/02/2021, went to the bank, talked to 2 bank employees and they claim that couldn't help, even though I told them what had happened. So now, of course Redstone Federal Credit Union allowed all 3 of these transactions to go through, charged us an Overdraft Protection Deposit of $900.00. We are both retired, in our 70s and on a fixed budget but it doesn't matter to either of the banks that they mess up our savings and caused problems to everything else we called ourselves doing right. I have called Truist over 50 times back to back. Our bank allowed them to take our funds in one day, but they claim we will have to wait weeks before we can get our money back that they took.
[email protected] I never received confirmation for the $5668.93, but guess it didn't matter because they went in anyway.
Desired outcome: We shouldn't have to wait for this bank to take their time returning our money nor should we be punished by our bank because they released our money freely, while charging us $900.00.
This review was chosen algorithmically as the most valued customer feedback.
Friday, December 3, 2021 - I go into the bank on the 3rd of every month. Since I am Payee for 2 different people, I need to take care of their money separately. I called to ask if I could go through drive-tru, as I only have 15% of my hear working & am in Cardiac Arrest & was told if they weren't busy. When I went through the drive-thru, I was told that I...
Read full review of Truist Bank (formerly BB&T Bank)
This review was chosen algorithmically as the most valued customer feedback.
We decided to pay off the loan on our car, which was $5,668.93. I went online at Truist Bank and entered the amount old into the system. I received a notice back advising I could only make a payment up to 5, 000.00 online. I decided to log out and sign back. I made a payment of 5,000.00 and received a confirmation number. I made another payment of $668.93...
Read full review of Truist Bank (formerly BB&T Bank)
Truist Bank (formerly BB&T Bank)
-
Zelle
I set up Zelle on my account recently. I attempted to send monies to my added recipient on 12-1-2021 and 12-2-2021 without success. It gave me the errors of "failed". I went to a local branch of BB&T and was given an "800" number for assistance. I called the number, held for over 10 minutes, and after a person answered, I was supposed to be transferred to someone that could assist me. This did not happen. I was transferred back to the original options, held another 15 minutes. A person finally answered and attempted to assist but was unable to give me a resolution. I was then transferred to the fraud department where no one ever answered my call. I was on the telephone for over 1 hour without any resolution to my issues. This is poor customer service.

Donna Fredette (252)531-1050, email [email protected]
Desired outcome: For Zelle to work with my account.
Truist Bank (formerly BB&T Bank)
-
Phone /online
Today, 11/30/21 I have tried to resolve a credit card issue which the bank is at fault for. I am on my 3rd phone call and so far no one has picked up. I called earlier and was on hold for 2.5 hours and then the rep had me on hold for another 15+ minutes and then hung up on me. I am back on the phone and have been on hold for over an hour.
This is lousy customer service.
Truist Bank (formerly BB&T Bank)
-
Service number
Absolute garbage, it takes 9 attempts of just saying representative to get it to then ask if you are a customer, and then 3 more steps for it to finally push through, when finally through the representatives don't even know how to expedite the process. I want to talk to someone when I call, I'll wait. I'm not a boomer who can't figure out how the online banking works, I'm calling for information that I can't readily get on my account. Add in a "talk to a representative" to your FIRST menu after entering SS#
Desired outcome: Add a "speak to a representative" option early into the menu.
The complaint has been investigated and resolved to the customer's satisfaction.
Truist Bank (formerly BB&T Bank) has left an official reply on this complaint.
Truist Bank (formerly BB&T Bank)
-
Service
As I type, I have been oh hold for 2 hours and 32min. I have been bounced all around . I called because my account was overdrawn fir 5, 000 for a payment I didn't authorize for my credit card . The credit card company said they did not authorize it and possibly check with sun trust / truist. Two days ago, because suntrust officially changed to trust I gad to change my name to log in. This is very scary that something this important has me on hold for mire than an hour and a half . I am a single mom, who owns her own business. Waiting on hold has been my job without pay today . Once this is straight . I will be jumping ship.
Desired outcome: Close my account after pending money is situated
Resolved
The complaint has been investigated and resolved to the customer's satisfaction.
Truist Bank (formerly BB&T Bank)
-
Transferring money in the app
The BB&T app was simple to transfer money between my BB&T accounts but its impossible to do this using my phone on the new app. I enter the money amount but it doesn't show how to continue with the transfer no matter what button I push. The only way to do transfers is thru a computer and not the phone. The app is also much slower to load than the BB &T app was. HATE it!
Desired outcome: How to do a phone app transfer
Truist Bank (formerly BB&T Bank)
-
Customer service/online banking
I hate mergers. I've been through them before as a customer and as an employee. It sucks for both. That, being said, there is no excuse for horrible problems with trying to sign into my online account. From problems with changing my password, where the stupid computer puts in a 346 character password, I counted it while I was on hold, change the password and still get that 346 characters. IT dept sucks. They should have been testing this stuff before they put it online. Customer service is a joke. No one there knows anything and they get pissed at you for having a problem they can't fix. I'm about ready to move all my money to Navy Federal, which is a shame because I liked BBT and I like my local branch.
Desired outcome: A response from the IT dept. to explain why there is a computer generated 346 character number in my password slot and a customer service agent that doesn't snap my head off when we're both frustrated.
I went to my local BBT branch and they had no problem explaining to me that the 346 characters added to my password was just a security measure to make it look like I had a tremendously long password, but that the password I had created would work on any device I went to sign in on. Now why couldn't the IT dept have said that instead of being stupid?

I'd also like to know why I can no longer make an automated transfer before the due date on my mortgage. I was sent a letter that told me I had to stop it or they would stop it for me and reset it for me. Who are they to tell me when I can pay my bills? It's none of their business! I just have to go in and do it manually each month. How stupid is that!?
Truist Bank (formerly BB&T Bank)
-
Reaching a person with whom to speak.
Called customer service number, after numerous prompts told wait time was greater than 25 minutes. Tried online chat, filled in numerous requests for information, and then never connected to a person. Terrible that such a large corporation has no one available to answer questions. I was calling to inquire about a home equity line of credit requirements. Well, since they are reticent about having associates answer phones or communicate online I will take my business elsewhere. I have an 816 FICO score so I am not an undesirable customer. Very disappointed having been a customer for many a year.
Desired outcome: Hire quality people to communicate on the phone
Truist Bank (formerly BB&T Bank)
-
Password was changed and security verification is down
My password was changed without my knowledge. I've made several attempts to change it online and keep receiving this message - "Security verification is currently unavailable. Please call Truist online support for assistance."

Calling the number they provide (888-228-6654) takes me to what sounds like a scam for people over the age of 50. When I didn't make an attempt to respond (thinking I would be presented with more menu options) the line was disconnected.

I've also made several attempts to call the number listed on Truist's 'Contact Us' page. After providing my information, I was told I would receive a text message with a temporary password. I have yet to receive a text message.

I am seriously considering leaving this bank as I have experienced issues since the BBT tranisition. Help with this issue would be greatly appreciated.
Desired outcome: Password Resete
This review was chosen algorithmically as the most valued customer feedback.
My account was opened 2 years ago and when they switcghed to truist I was unable to get a new card from a local brancvh then whern I tryed to ujse my old bbt card it would not accept it at anyt atm said not authorized!! I had all my money to my name it wasnt mu ch but im suffering from liver failure asnd my fatgher and mother have recently died from cov id...
Read full review of Truist Bank (formerly BB&T Bank)
Truist Bank (formerly BB&T Bank)
-
repetitive phone calls for someone that hasn't resided in my house for over 10 years
COMPLAINT AGAINST BB+T KNOWN AS TRUISTS BANK
the same situation occurred about 1 1/2 years maybe 2 / truist's keeps calling for my son / who has not resided here for over ten years / already complained once + my son went to his branch and supposedly had my home phone # removed / so now truists starts again11-1-21 thru 11-19-21 with their harassment over the phone looking for my son / over 10 to 15 messages over a 2 week period / remove my number ASAP 304-258-2346 JOSEPH LORENZO SR / IF I DON'T RECIEVE CONFIRMATION OF THIS COMPLAINT WITHIN 2 WEEKS I AM GOING TO FILE A COMPLAINT WITH THE TREASURY DEPT/ FEDERAL TELECUMMUNICATIONS BUREAU / AND MY LAWYER OR WHATEVER BRANCHES OF THE U.S. GOVERMENT HANDLE'S THIS ISSUE / YOU WOULD THINK SINCE MY SON OLMAN GUDIEL GUZMAN HAS BEEN WITH BB+T / TRUISTS FOR 8 TO 10 YEARS YOU WOULD HAVE HIS CELL PHONE NUMBER AND YOU WOULD CALL HIM DIRECTLY 304-268-8629 IS HIS # / LEAVE ME ALONE I DO NOT NEED YOUR HARASSMENT / I LKE TO BE REIMBURSED FOR THE TIME I HAVE SPENT FIELDING YOUR CALLS AND SENDING THIS COMPLAINT / 3 HOURS AT $80.00 PER HOUR =$ $240.00 SEND CHECK TO JOSEPH V. LORENZO SR 2301 MARTINSBURG RD BERKELEY SPRINGS W.V.25411
Desired outcome: STOP CALLING ME + REIMBURSE FOR MY TIME
Truist Bank (formerly BB&T Bank)
-
How they handle a complaint is NOT acceptable
I filed a compliant 9/26/2021 and Truist responded with an email on 10/12/2021 from "CEO Line". They said that they would provide an update within 15 days. I am still waiting for an update! They also provided a contact at (252) 246-3426 if I had questions or concerns. Well their website can still not show ant statements for my checking account which makes me driving to the bank EVERY month to get a statement. They have to print one to give me! I called the provided phone numbers many times - NO answer so I left a message with my name and phone #, NO call back!
Desired outcome: Either fix your website or deliver my statement to my house either by mail or YOU should drive it over to me.
This review was chosen algorithmically as the most valued customer feedback.
I have been involved with BB&T since about 2008. From day 1 I experienced ongoing issues with money being withdrawn from my account without my authorization. At first, I presumed it was caused by my calculation error, and I removed my overdraft protection. I also started monitoring my account several times a day to closely assess my financial status for...
Read full review of Truist Bank (formerly BB&T Bank)
Truist Bank (formerly BB&T Bank)
-
Checking fraud
I fell victim if a fraud action on my personal checking account. I have take the necessary steps, in accordance with recommendations of your agents. including having documents notarized and returned. The fraud scam I got caught up in was partially my fault. My trust in human nature has been seriously comprised. I provided my banking information, to the 3rd party scammer, who claimed to be from a legitimate company. the funds deposited in my account were in a pending state, thus accessible. I purchased git cards as instructed and texted pictures of cards and receipts. I emphasize the funds were 'pending' when the gift card transaction were initiated. the loan was never funded. My direct deposit hit and Truist subsequently, collected the over drafted funds, amounting to over $2000. leaving me with the inability to pay rent or other bills. The account was closed by Truist.
Desired outcome: return of all funds and overdraft fees
Truist Bank (formerly BB&T Bank)
-
The entire transition to truist
This is the complete WORST transition process EVER! from the mobile app, to finding an actual branch to walk into ! How are we supposed to get any help when all the branches are either closed now or don't offer the service we are requesting ! Someone i know walked into a Suntrust bank to get a temp card & was told that only BBT does that but BBTs are closing all around us! So what is really going on?! Why is this transition so crappy!?
We are here to help
16 years' experience in successful complaint resolution
Each complaint is handled individually by highly qualified experts
Honest and unbiased reviews
Last but not least, all our services are absolutely free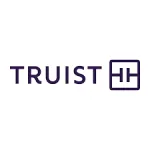 Truist Bank (formerly BB&T Bank) contacts
Truist Bank (formerly BB&T Bank) representative

bb&t