United Bank For Africa [UBA] complaints
11
United Bank For Africa [UBA]
-
Uba Lons
I have been trying to get credit funds from uBa for The past 2 Year.

They keep sending the send form , Link, Ussd code.All which doesn't work for my account.

And everytime I tell them the same thing, and it's been one excuse to another.

My account is 7 years old, income 50000,inflow between 170-250k

The account is also an employee savings account
Desired outcome: They should approve a suitable loan for me
United Bank For Africa [UBA]
-
30,000 debited from my account 2211133360
On the 1st of June this year 2022, i used a palmpay pos to withdraw a sum of 30,000, the money was deducted immediately from my account and did not appear in the pos operator's account which i verified myself. please help me track my money as fast as possible as it is the only money i have.

Thank you.

Pelumi
United Bank For Africa [UBA]
-
Multiple Form A rejection by Titilope Ajayi (Broad Street, Marina)
I am reporting a staff of your organization for repeatedly rejecting my Form A application for the 3rd time( TITILOPE AJAYI), Since the 6th of May 2022. I have attached all valid and authentic documents yet she/he is not satisfied. She is asking for a School fee for Telex that is less than 3month. I paid 50% of my school fee in Jan 2022 and my school, issued an invoice for this payment in Feb 2022, stating the balance payment is due on 1st Sept 2022.

This staff is then asking for another telex that is less than 3month. Would that mean I should pay a school fee that is not due now, so she could process my survival request( maintenance fee- Form A)? Or please kindly help ask him/her where to get a school fee telex of less than 3months from? I have shared all my documents submitted on the portal to your CFC team but no action taken, rather a time-wasting effort for the past weeks.

I am escalating this so you can help investigate this and advise action to be taken on my side, so I could make progress on this transaction, I have shared all document and frustration on all available medium in UBA, all to no avail. Evidences available on request.

Hope to get a timely resolution on my query

Omolara Afolabi

+44 7405315599.
Desired outcome: I want my Form A to be treated without Rejection anymore, because my School Invoice of 50% payment issued by the School Feb 2022, has been provided with all required document. The balance 50% School fee payment is only due 1st Sept 2022.
This review was chosen algorithmically as the most valued customer feedback.
My information is too extensive to list on this form. My name is debra d chisholm. The dates of my incidents include april 2019 through the present. I have an authentic verified inheritance left to me by a dear family member. My account is active but i've never received access to it. One of the former managers of the us branch in new york was convicted of...
Read full review of United Bank For Africa [UBA]
This review was chosen algorithmically as the most valued customer feedback.
On the 25th of November 2019 at about 10:25am hours i credited my I-invest wallet with the sum of fifty thousand naira, only to discover that the transaction was unsuccessful, at about 12:01am hours i had to credit my I-invest wallet again with the sum of fifty thousand which was successful, to my uttermost suprise i was debited for the first transactions i...
Read full review of United Bank For Africa [UBA]
United Bank For Africa [UBA]
-
credit card activation
In August, 2016, I received an ATM Visa Card from Mrs.Rebecca Fatima Coroma, Director, UBA Ouagadougou, Burkina Faso.This card related to a compensation amount of 750, 000 US Dollars about which I have been informed by Mr.Owain Ahmed, who at present is Member of the Federal Ministry of Finance and National Planning of Burkina Faso (as he told me) For the transfer of these funds officials of the bank e.g. Mrs. Rebecca Fatima Koroma, Director UBA, Mrs Memuna Usman, Secretary to Director, Foreign Remittance, Mr. Mamadou Camara, Governor BCEAO, Barrister, Ossy Ossai Chuks of Ossai Consolex Chambers Mr.John Kara Zongo of Airmail Delivery Services and Mr. Curtis Brown, Diplomat have received a total amount equivalent to approximately 18000 us dollars through western union from me on one pretext or the other but not the funds have been transferred nor the ATM card has been activated. The card has expired in April, 2018.
I want refund of my money of which 7500 dollars deposited as TAX
This review was chosen algorithmically as the most valued customer feedback.
A little over two years ago I was notified about an inheritance from Jeh Charles Johnson. No but the course of 2 years send him approximately $20, 000 for all legal documents to be done then he was kicked out and I was contacted by general manager Kennedy Uzoka and CEO Tony Elumelu 234-808-922-9765...
Read full review of United Bank For Africa [UBA]
United Bank For Africa [UBA]
-
Nigerian money scam
ATM Payment Centre
United Bank For Africa (UBA)
Lagos, Federal Republic of Nigeria.
Tel: +234 8051 442 402
Email: [email protected]
IMMEDIATE ATM CARD PAYMENT NOTIFICATION

Attention; Beneficiary,

This is to bring to your notice that due to the scam practice going around the globe/world today I want you to know that during the last U.N/I.M.F meeting held at London, United Kingdom last January 2010. It was alarmed so much by the world in the meeting on the lose of funds by various individuals/companies to the scam artists operating in syndicates all over the world today which our country Nigeria is among in the act.

In this view we acknowledge the receipt of the payment order from the presidency with the Federal Ministry of Finance, in respect with the provision act of decree 114 of the 1999 constitution; I am directed to inform you that your payment verification and confirmations is correct. Therefore, we are happy to inform you that arrangements have been concluded to effect your payment as soon as possible and in our bid to transparency.

It is my pleasure to inform you that ATM Master Card have been approved in your favour. Your Personal Identification Pin Numbers is 2129, and the ATM Card Value is (US$5, 500, 000.00). You are advised that a maximum withdrawal value of $7, 500.00 USD is permitted on withdrawal per Day and we are doing Inter Switch and you can make withdrawal in any Inter Switch location and ATM Centre of your choice around the globe.

It will interest you to know that the only required payment from you is the delivery charges of $155.00. As soon as the payment is confirmed we shall immediately dispatch your ATM Card Package and email you with the EMS tracking numbers so you can be able to track your package online and know when to be at your home address to receive it. Please be informed that the ATM Master Card and the Pin-Code would be enclosed in the envelope and you can make withdrawals from the moment you receive the package.

I hope you make the payment of $155.00 available to this office using western union money transfer with my secretary's information as stated below:

1. Receiver's Name: ======= Binta Saleh
2. City: ================== Lagos
3. Country: ========== Nigeria

3. Question============= In God ?
4. Answer:============= We Trust .

5. Amount:============= US$155.00

As soon as you make the payment send an email with the Western Union Payment information to me so that we can proceed to dispatching your package without wasting time. Be rest assured that your $155.00 is the only payment you will have to make for the delivery of the ATM Card and nothing more.

Please call me as soon as you receive this email on my direct line +234 8051 442 402 for more clarifications about your payment.

I promise and assuring you that, now you can go ahead and send the money so that we will register your package once we receive the fee, you should contact us with your mailing address immediately on: [email protected] but make sure that you send the $155 today to avoid any delay in delivering your package.

I wish you good luck.

Yours in service,

Rev. Jeremy Owen Douglas
Director, ATM Payment Department
United Bank For Africa (UBA)
Lagos, Federal Republic of Nigeria.
United Bank For Africa [UBA]
-
Refusal to return my personal information
I'm a Canadian citizen with a Nigerian heritage. I was in Nigeria last month for the first time in 40 years visting family in Yenagoa, Bayelsa State. On Nov. 25 I tried to open a personal savings account at a UBA branch in Yenagoa. I submitted a completed application form including a copy of my Canadian Driver's License, Passport and two passport size photos. I had downloaded the form from the UBA web site and completed it before I left Canada. I handed my application to an officer at the bank named Michael who reviewed and accepted it. I gave him N100, 000 (one hundred thousand Naira)in cash as a deposit to open the account. Michael gave me a receipt but advised me that an account number would not be available until the following Monday, November 29. When I asked why? He said that it was the banks policy. I phoned him at 2 p.m. on Monday, Nov. 29 to ask if my account number was ready. He said no but advised me to call back at 3 p.m. I called back to be told that the bank required a utility bill pyment receipt with a Nigerian address. I asked why they accepted my application without it and why I was not informed. To make a long story short, I went the following day (Tuesday, Nov.30) and demanded my completed application form with all supporting documents and N100, 000 deposit back. They refused and starting playing delaying tactics. I asked to speak with the Branch Operations Manager, Mr. Uwem Nkanga. I screamed and yelled at him before my N100, 000 cash deposit was reluctantly refunded. However, the Manager would not returned my application with my personal confidential information.
The complaint has been investigated and resolved to the customer's satisfaction.
This review was chosen algorithmically as the most valued customer feedback.
Look what scam I've got! Hello Thanks for your urgent reply. My name is Muhammed Omar.. Am a worker in UBA africa Bank Burkina Faso. This fund is left aside by our customer who died in a plane clash along with his family and left no body to claim the fund. I am in position to transfer the fund into your foreign account. This transaction is 100% risk Free...
Read full review of United Bank For Africa [UBA]
The complaint has been investigated and resolved to the customer's satisfaction.
United Bank For Africa [UBA]
-
Fraud!
Don't you ever trust them, if you get the following email:

THE MANAGER,
UNITED BANK FOR AFRICA
UBA HOUSE 57 MARINA
LAGOS NIGERIA
Tel: +234-1-8510-509, Fax:473-66-8808

unitedbankforafricaremittance

Your application have reached the International Remittance Department of the United Bank For Africa, Your Letter is clearly understood and confirmed, On behalf of the management of the Bank, please accept our deepest sympathy on the death of your relative and our highly esteemed customer.May his soul rest in peace.

Upon the presentation of the legal document to the bank, your inheritance fund shall be wired to your bank account via international telegraphic wire transfer(ITT)within 48hours upon verifications

Endeavour to send the required informations/documents as soon as practicable to enable us commence action on the release of the funds to you.

The following are the required informations/documents needed for our perusal and sighting:

1. The Death Certificate

2. Police Report

3. Letter of Administration(Duly signed by a Nigerian Lawyer)

4. Sworn Affidavite Of Oath(Duly Sworn at the Federal High Court of Justice by a certified Legal Practitioner based in Nigeria)
5.Funds Certificate Of Deposit

All the documents listed above are to prove that you are legible and the sole beneficiary to the deposited Fund.

You are required to submit the above documents to UBA PLC before the fund can be processed and transfered in to your nominated bank account your .

We are including a reference code numbe(REF.CODE:UBA/0070300204/PJ/001 ) as a subject to every email reaching you from this office, you are advise to include the reference code as a subject in all your mails to this office for security reasons .

Thank you for your understanding and Co-operation.

We look forward hearing from you.

Your's faithfully,

Mr.Godfrey Osita

(International Remittance Department UBA)
Resolved
The complaint has been investigated and resolved to the customer's satisfaction.
We are here to help
16 years' experience in successful complaint resolution
Each complaint is handled individually by highly qualified experts
Honest and unbiased reviews
Last but not least, all our services are absolutely free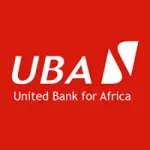 United Bank For Africa [UBA] contacts