TracFone Wireless complaints
459
This review was chosen algorithmically as the most valued customer feedback.
I have been trying to get my husbands number and minutes transferred to a new phone for 3 days. My husband wanted a new flip phone for Christmas. He has had his for over 10 years. He wanted to stay with tracfone. I bought one the beginning of December and gave it to him for Christmas. Unfortunately his phone broke in half the day after Christmas before we...
Read full review of TracFone Wireless
TracFone Wireless
-
Consumer service
On November 11th I entered the hospital with an infection and my cell phone was working but while there for five days I could not call out since Verizon said it was not recognized. When I got out I contacted Tracfone and was told that I had no phone with them. I sent them over Chat proof that I had service under till 11/22 and that someone released my phone while I was in the hospital. My account only showed my wife's number, and I asked them to look at my mins, text, and data as of 11/11/21 and there was no reason to cancel my account since it was paid till 2022. I have been working with support now for over two weeks to activate my number with, so far, no success. I even purchased a new phone from Tracfone to make sure it wasn't the phone. It wasn't my old phone the issue since they cannot activate the number. I have had the number for over 40 years and cannot afford to have it changed since many people, accounts, and the government have it to reach me.
I have tried your Callback several times and find it wanting since the first time I never got the Callback and when I get it, it just places me back in the queue. It is far easier to just call or chat instead of waiting for the Callback. Also, Chat sometimes just shows the Chat login and not the Chat button to send the panel. My wife uses a lot of data and I find it a little difficult to purchase it. This may have caused the issue since I purchased 2GB online, the bank rejected it because they couldn't contact me since I was in the hospital, but, I had service paid till 2022 and my number should have never been canceled in the first place.
Desired outcome: return of the credits and an apology
TracFone Wireless
-
Customer lack of service
I just spoke with the most horrible customer service agent in the world.What prison do you get these scumbags from?
This POS needs to be fired!
************************
Tried to unlock phone, which was eligible on 11-22-2021.The awful person said that the Tracfone website was wrong and he was right and would not help.
******************
The guy was very, very rude and angry.He refused to help and said Tracfone's website was incorrect and he didn't care what it said.He kept saying that I did not pay!Then how do I have phone service if I didn't pay?WTF?.
*********************************
Fire this asshole and hire better people!
TracFone Wireless
-
Alcatel phone
I recently had to upgrade my 3g LG Tracfone to a new phone that I bought at Walmart. I bought an Alcatel Tracfone flip phone. I am very unsatisfied with this new phone! I did not want a computer just a simple phone like I have had for years. This phone does not tell how many minutes I have left on it or a date to renew by. I really hate this phone sold to me as a Tracfone. You have to be a lawyer to figure the thing out. Please bring back the 3 g phones. Fred Winsor [email protected]
TracFone Wireless
-
Refund money back
I had this Samsung Galaxy a 11 didn't have for two weeks blew up.in My hands put big whole in my rug said they send me a new one sent back burnt up old phone bad customer service this unacceptable I will not use this phone it used we don't know if it works or not all I am asking for is refund for a new phone scammers lyers money grubbers please resolve this issue or point me in the right connects not my fault it blew up ty tracphone out of 100
Also have police report and fire dipment pictures if needed
TracFone Wireless
-
Tracfone is ending 3g coverage feb 2022 and socking it to current 3g users
Due to the dropping of 3g by all networks early in 2022. Tracfone has notified me that my phone will be useless and I must upgrade my phone. I currently have a Tracfone with a triple minutes feature, and have thousands of minutes which would normally carry over. However, in my recent conservation with Customer Support I learned that there would be no phones available for this upgrade that would replace the triple minutes feature and there cwill be no consideration for unused minutes.

While there is a $75 credit available on a purchase of an upgrade phone, the lack of further consideration for the many years of customer loyalty is, in my opinion, yet another sign of corporate greed and disregard for all who ca no longer use their phones.

Carl S
Desired outcome: Offer replacement of 3x minutes feature and carry-over of unused minutes.
TracFone Wireless
-
Text messages
I've had my Tracfone and cell phone number since 2012 and suddenly I am receiving a bunch of unsolicited spam messages via text service.. I am blocking these numbers that send these text messages and recently reported them to the FTC.. After all of these years with Tracfone I am getting disgusted now with their service and lack of customer service too..
The complaint has been investigated and resolved to the customer's satisfaction.
TracFone Wireless has left an official reply on this complaint.
TracFone Wireless
-
Phone call for tech support
I called to have my husbands phone activated and have Minutes transferred.11/20/21. I was on the Phone for 45 Minutes with no resolve. I was given a reference number to use the next day. I called back. 11/21/21, There was no record of my phone call. So AGAIN i had to wait for the tech person to try to fix it. I was told to turn off the phone and someone would call me back in a Half Hour. Well Guess What i have yet to get that call. So now i am out $137.00 for minutes i added on 11/11/21. Also out the money for the Phone purchased on 11/21/21. I can not take the phone once it has been open. WORST PHONE COMPANY EVER
Desired outcome: Refund of Money for phone and minutes
Resolved
The complaint has been investigated and resolved to the customer's satisfaction.
The complaint has been investigated and resolved to the customer's satisfaction.
TracFone Wireless has left an official reply on this complaint.
TracFone Wireless
-
Unable to call long distance after adding minutes on pay as you go service
We had a tracfrone which we used when in the United States. We would buy minutes for the pay as you go service as needed. The Tracfone web site says that you can dial internationally by just dialing 305-938-5673 and following the instructions.

We bought two cards at Walmart. When we added the minutes from the first card, we had no issues dialing 305-938-5673 and following instructions to call Canada. When we added the second identical card, we were no longer able to call Canada. The 305-938-5673 number doesn't do anything any longer. We called tracfone to question this and were told that we needed another service. When I explained that this worked until yesterday, the customer service representatives kept reading from their prepared script saying that no, it doesn't work. I asked to speak to a supervisor and was told that the call was being transferred. Instead, I was cut off.

I'm extremely disappointed that the service advertised on their website no longer works and at the unprofessional customer service representatives who did not even look into the problem for us. Instead, they recited the same garbage and then hung up.

It's time people knew. Although the service appears affordable, if you get nothing for your money it is very expensive!
Desired outcome: Long distance should work!!
Resolved
The complaint has been investigated and resolved to the customer's satisfaction.
TracFone Wireless
-
Customer service & product
Dates contacted TrackPhone
11/6/2021, 11/15/2021, 11/8/2021
Reference to: Minutes added to phone on 10/31/2021.
I have called the customer service number on the above dates to discuss minutes added to phone #(434)233-1184 on 10/31/2021. Everytime I have called the representative has hung up on me. I explained each time that I added minutes and my phone was cut off and I needed someone to check what the problem is. Each representaive I have talked to is not able to speak fluent English. When I requested to speak to a person that I could understand I was hung up on. To this day I have not gotten anything resolved. I'm out $20.00 for minutes I purchased & added. I have had a trackfone for a long time and know how to add minutes. All I want is for technical support to research this and find out what happened to my minutes. I have gone to the Trackfone website to do chat, but nowhere does it have "chat now", or "begin chat". Nothing to activate the chat. What is the deal with this company?
Desired outcome: Research and provide an answer or my minutes
TracFone Wireless
-
safelink wireless/tracfone/govt.
Good luck people below im at 7mths. A counting.Im 70yrs. Old there waiting for me to die. Every one of you stated the same complaints and problems I've been having since my son was killed. Im gonna start with my Facebook page and go from there till someone does something instead of holding their hand out for money from us and govt. Paying them. Stay safe. Diane higley p.S. Hope they don't delete my msg. Here, they didn't post my 1st. One said I made an error. Night.
Desired outcome: post my msg. and register my sim which you un did,plus all the money i spent from my ss. for 7mths. when i have a govt. phone which eligibility doesnt expire until dec. 2022.
TracFone Wireless
-
No cell phone service starting suddenly 2 weels ago
I own 4 (that's FOUR) Tracfones, and each of them was working until sometime around the 22 or 23 of September. At that point, when we made calls from our home, we could no longer hear or be heard by the party on the other end of the call. When I called Tracfone about this issue (the first time), all they wanted to do was troubleshoot the main phone on the account, even though I repeatedly explained that ALL 4 PHONES were experiencing the same problem. My 2nd call several days later resulted in me waiting on the phone for many minutes outdoors to speak with a representative, because that was the only place I could hear or be heard. They finally told me on that day that there was an "outage" in my area, and to give it 4 hours to resolve. After 4 hours, there was no improvement. In fact, as of this date (10/04/2021) there has still been no resolution. I have been a Tracfone customer for many years, and been frustrated many times by their poor service, but this is the final straw. I am done with them.
Desired outcome: pay me for the time I still have on my account
TracFone Wireless
-
transfer of # to new phone could not be done lost all minutes service days sim on old now unauthorized now have no phone
For over 4 hours i tried to active a new phone with the old number from the old trac phone i had. Again and againi kept being told it has to initialize. Turn it on, turn it off, wait 20 min try to make a call, i would make the call voice would say press 1 for english...Huh? then i was asked numerous times for serial number, sim card number. Go to setting, try airplane mode on for :08 then turn off, reset network again and again. After all this told to remove sim card from new phone then told it was not right sim card...Wth!?! it was for an alltel, alltel wireless was a wireless service provider, primarily based in the united states. Before acquisitions by verizon wireless and at&t, then i was told the services of two phones in question, my old trac phone was at&t and the new was verizon and that it would take several hours to complete process. Then told oh sorry, cannot be done. Then i asked to restablish the original sim card back in my old trac phone, they the sim card was terminated, but the minutes and servvice were still there, that i had to get another sim card but not told how or where. Or just buy another phone and sorry you are going to lose all minute and srvice days!
the phone i called was 1 800 353 1842 spoke to ver 6 different people. New device lge lgl 455dl - software version l455dl10k - phone id (imei) 5197111267720 sim id (iccid) 8901260955183607416 phone number not available - battery health 100% - ram status 857mb of 1915 mb available. My old phone sim app icc-id 8901410425760562692 - imei checksum: 2722 random number 82680140 - phone information my number 732 278 3887 -manufacturer lg electronics - model name lg306g -device id 01394800933881002 - hardware version rev 1.0 - software version 306g10c - language english
name gina gertsen
email: [email protected]
Desired outcome: i want my phone minutes, service days, SIM card for old phone authorized!
TracFone Wireless
-
Activation phone number
04/09/2021 I ordered the activation of my deactivated phone number +17013202873 and paid $ 50 for AIRTIME service. However, 6 days have passed since last Saturday and the service has not started its work. I made several calls to the support service, but they constantly switched me somewhere and the issue was not resolved. Therefore, I ask you to return the money paid by me in view of the impossibility to use the service.
TracFone Wireless
-
Replacement of defective mobile phone
On August 16th, 2021. My Samsung A01 started constantly sending message alert notices without the alert feature being activated. It should be noted that I purchased this phone from Tracfone in February 2021. On August 17th, a Level-1 Tech attempted to correct the "alerting" problem. Needless to say, as a CompTia Trained Techie, the representative was reading from a manual! I then requested a Level 2 Tech who was marginally better skilled, yet I still spent more than 2hours on the phone with him. The Samsung A01 is a backup phone for me. as I am a specialty physician and require constant availability during this pandemic. The phone "message alerting notices" began again on August 19th, 20th, and 21st. Tracfone was once again contacted, this time the "corporate manager" stated that the phone was defective and needed to be replaced. Shen then generated a replacement ticket (#1239716839) and provided it to me. Stating that a replacement phone would be sent by UPS in 3-5 business days. Checking my mail each day past the 3rd day of my speaking with Tracfone representative, On August 23rd, 2021, I phoned to inquire about the status of the shipping of my replacement phone. It was then that the barrage of lies, uncanny deception and the transfers of my calls to the next "level" of service representative escalated. On the aforementioned date, the representative stated that the defective phone would have to be returned to Tracfone before a replacement phone could be shipped out to me. As a CompTIA Certified Technologist, I quired the male customer representative as to why one would send back the defective phone before having backup all the data that was on it. It is noted, that at no time had any of the Tracfone representatives spoken with, had even considered the mere fact that a defective phone would have personal data that should be removed before sending the phone back fr replacement. A VERY clear sign that Tracfone has unsavory business practices using lies, deception, and thievery with its customer base. All customer representatives' names that were spoken with, the content of dialogue during my NUMEROUS and lengthy phone calls, dates and times are well documented and will be used in a very explicit formal complaint with the FCC. I have contacted and engaged with Tracfone representatives more than 10 times since August 16th, with the most current one occurring today, September 7, 2021. The downright lies have escalated to a point where the "corporate manager" stated on TODAY that the delivery of my replacement phone would be done by FedEx rather than UPS. When I asked whether he had made an error in his statement of couriers and he reiterated that the shipping of my defective phone was by UPS courier, however, the replacement phone was to be shipped by FedEx. Please note the escalated lie seeming occurred when I challenged the "Corporate manager" to provide to me as a customer the Tracfone process used after the shipping of the defective phone was received in the warehouse at 5501 Centerpoint Dr, in LaVergne, TN. Without his being able to provide a logical explanation, he then transferred my call to another "corporate representative". Each phone call since August 31st, 2021, the day the UPS tracking number showcases the shipping delivery of my defective phone at 8:00a EDT at the warehouse. On the following days/dates, September 1st, 2nd, 3rd, and 7th 2021, each "Corporate manager" spoken with ( truth be known there is no such personnel) for these are simply just regular customer representatives located in different parts of the world, has altered the lie about what will transpire with my receiving my replacement phone. Today, September 7th, 2021, I had one of my legal team members query the "corporate manager" about the shipping and delivery of my replacement phone. The questions asked were simple yes/no questions. She failed miserably and after 3 questions she went back to the script used by Tracfone employees, which is "after the UPS courier (NOT FEDEX as her male counterpart had stated no less than 20 mins earlier) creates a tracking number the replacement phone will be shipped out in 3-5 business days. I asked her who gets the notice that a tracking number has been generated, the warehouse in TN where the replacement phone is to be shipped to me, OR the Tracfone headquarters. She could not answer that simple question. In not being able to do so, then how will I know who to contact to determine if a tracking number has been generated so that I can follow the replacement phone's expected delivery date. Without a doubt, after easing numerous complaints and specifically a complaint filed on August 2nd, 2021, that is ALMOST exactly like this one (MINE), the following is concluded:, a) Tracfone dupes customers out of their defective devices where WE pay for the shipping to a BOGUS address to a warehouse in LaVergne, TN; b) the defective device is then marginally repaired and RESOLD by Tracfone to unsuspecting customers as a REFRUBRISHED device; c)Tracfone, then plays the "wait it out the game" with the customer who shipped the defective phone to the BOGUS warehouse in LaVergne, TN with the intent of the customer relinquishing their device to Tracfone due to the constant lies followed by extensive delays in getting a replacement phone, which would equate to a customer loss and a Tracfone gain by way of THEFT/THIEVERY. Please be advised, under no circumstances will Tracfone STEAL my Samsung A01 personally paid for mobile phone or the number of 1yr of user minutes I have paid for, further DECEIVE me with the constant LIES about what processes they have in place, yet not one "corporate manager"/employee spoken with, can describe what is a standard process for a courier delivery that can be readily presented by all other REPUTABLE mobile carriers for shipping out a replacement. I am a 25-year customer of Verizon Wireless and know all too well how a customer is handled during matters such as obtaining a replacement device. Lastly, it should be noted, that I am filing customer complaints against Tracfone with every NOTABLE US consumer protection agency possible until I receive my replacement mobile phone. See attached UPS Tracking DELIVERY to warehouse document CONFIRMATION. Tracfone, WHERE is my replacement phone?
Desired outcome: I-M-M-E-D-I-A-T-E-L-Y SEND MY REPLACEMENT PHONE (I paid cash for the phone and a 1yr service plan)
TracFone Wireless
-
Trac fone
Bought TracFone and was told that I could buy a sim card from anywhere. I bought and had the phone registered with TracFone. The phone only has a gray screen, still works but because my son is special needs he cannot memorize numbers so he needs them on the screen. Even though the first rep told me that I could use any sim card the latest one wants me to buy a new card from them before she helps me. I did shut off the phone for several days but that did not work.
Desired outcome: Have working phone because this is a new phone.
TracFone Wireless
-
Lost minutes
This morning all of my data, minutes and texts disappeared from my phone. I contacted customer service via their internet connection and after an hour of going back and forth with the customer service rep, the conversation suddenly ended with no resolution.

I then received a return phone call on a different phone (which number I supplied during the online conversation) from technical support and spent over 30 minutes while he tried to fix the issue. Then I suddenly got a recording that said if I want to file a complaint, these are the steps I need to take (which were absolutely ridiculous), and then the call ended. My phone is now listed as inactive on the Tracfone website. I'm switching over to Consumer Cellular.
Desired outcome: Reinstate my minutes
TracFone Wireless
-
Missing phone
I ordered a phone. On August 22, 2021 I received an email saying it had been shipped via Fedex 2 day shipping. However, when I track the shipment it shows Fedex hasn't even received the package yet.

I don't get anywhere talking to TracFone. They just keep transferring me to people who say "It's been shipped", etc. Please Help!

It is order #41592632. Name: Barb Stenger Email: [email protected]
TracFone Wireless
-
Service ended earlier than agreed
This has happened many times before as the new month comes on.
I have SMS service with tracfone far into the future. But the SMS service gets shut off - turned off - a period of time before the renewal time usually around the first of the month. Forcing me to do with out the SMS service or renewing it earlier than I otherwise would have to.
I have called to complain, I have sent emails, I have rebooted my phone, I have waited for someone with a foreign accent describe what to do, I have read messages saying they apologize for the inconvenience but still the problem exists - I am waiting to have someone REALLY fix the problem and not apologize.
Desired outcome: FIX it - have the SMS service go the full period of time I paid for.
This review was chosen algorithmically as the most valued customer feedback.
Tracfone didn't send the replacement phone until 31 days after the old one wouldn't receive calls. Their policy is to remove accounts after 30 days, so I lost almost 2 months of service and over 8400 minutes, according to their employee. I have called many times, trying to get my account reinstated, but the answer is always the same: "Sorry it is deleted...
Read full review of TracFone Wireless
We are here to help
16 years' experience in successful complaint resolution
Each complaint is handled individually by highly qualified experts
Honest and unbiased reviews
Last but not least, all our services are absolutely free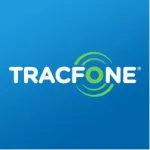 TracFone Wireless contacts