TracFone Wireless complaints
458
This review was chosen algorithmically as the most valued customer feedback.
03/03/2022. My husband brought a tracfone in 2011 and had no problems with buying minutes. He recently topped up his phone to keep his minutes activated longer even though he had enough minutes. Tracfone has since deactivated his phone so that he is unable to make any calls even emergency calls have been deactivated. the reason for this apparently is to...
Read full review of TracFone Wireless
This review was chosen algorithmically as the most valued customer feedback.
In the last month, I have used 1.5 Gb of data from cell/mobile data network and have used 12.0 Gb on various WiFi networks. I know this from the internal Android system logs as well as from network usage apps. Tracfone gives me 8 Gb of mobile/cell data for $40, but claims, erroneously, that I have used over 14 Gb of mobile data in the past month. They are...
Read full review of TracFone Wireless
This review was chosen algorithmically as the most valued customer feedback.
January 30, 2022 TracFone Wireless, Inc. 9700 N.W. 112th Avenue Miami, FL 33178 Attn: Executive Resolution Department To Whom It May Concern: I am writing you as it appears I have no other option since attempting to communicate with those who do not speak English as their first language is impossible. I have spent many hours on the phone with your...
Read full review of TracFone Wireless
TracFone Wireless
-
trackphone prepaid
alex i am still trying to get this problem solved. i purchased more air time so i could try again. i called on 2/22/22 but was given the run around again.i wasted another 13 min air time. i tried to just forget the free phone and purchase a phone at walmart but they were out of stock. i want to stay with a flip phone if possible, but anything would be better than nothing. i tried to contact your chat line by clicking on the link above but it asked for my credit card info. i understand that the free phone offer is just a scam to waste my airtime and steal my money. i only wish that i had not wasted more money when i purchased the new card. i do not understand why i am the one who gets screwed because your people do not know what they are doing. they tried to email me a verification code abunch of times but it takes a while to go through so by the time i get it they say it has expired. and they end up telling me they have to text me which no one can tell me how to do. you can go back and check it out. if you even really record the calls. i have been a trackphone customer for years to bad that does not seem to mean anything to trackphone. since my phone is going to stop working tonight you can not call me but please email me asap if you are willing to correct this situation. i have to go to the library to use the internet so i will not be able to respond quickly but i will reply. if you could just send me a phone that would be great to. my address is 671 south 4th st lot number 4 camp verde arizona 86322. i will keep checking my email waiting for your reply. gary keller.
Desired outcome: please respond
TracFone Wireless
-
tracfone
this is [email protected] I have tried several times to get my free phone and have spent hours of my time and airtime, that I paid for, with no result. I already made a complaint and I received an e mail from alex that told me to text but I do not know how to text and when I called your rep could not or would not tell me how. now I tried to do something on the computer with the chat thing alex gave me but they want my money and credit card info before they will help. now I only have 6 min airtime and 355 days left and my service is due to stop today. so I do not have any way to go. I guess that was the plan all the time.
Desired outcome: respond now
TracFone Wireless
-
Porting phone number to new carrier
I tried porting my number to another carrier. I used tge text chat and asked for my account number. The text said: are you porting you number. I said yes. No response. Then I tried to log into my account and it won't let me. It was working until I texted them. I tried texting them again and no response. Never had an issue with accessing my account or using the 611611. I have been a customer for 15 years. I am extremely disapointed with Tracfone now. The customer service phone number is a joke. So they are now going to lose me as a longterm customer because of this.
Desired outcome: Better customer service and support.
This review was chosen algorithmically as the most valued customer feedback.
Date 02/18/2022, time approx. 3:45 pm to 5:30 pm. I got a message that my phone would stop working on 02/22/2022 and to call for free phone. I called but was cutoff 6 times after transfers. Then talked to supervisor who kept telling me to get phone I had to read a verification number back but she would only send it by text even though the other people had...
Read full review of TracFone Wireless
TracFone Wireless
-
lost all data, minutes, text after SIM card swap that they ask for.
Tracfone kept sending Emails and text message to me that I would lose service if I did not purchase a new SIM. So I clicked on the link and ordered a new SIM, which was free. The said I would not lose my current triple minute plan or lose any of my minutes, data, and text. I lost them all and they even made me buy another phone card to activate my phone. I had to call TF several times, and each time they transfered my call, it disconnected. What a terrible service.

I lost over 7GB, 4055 minutes and 1037 texts.

They told me that what they showed was correct and would not believe what I was telling them. Their Web site under account management, still shows and error when I try to get info on my phone ending 3795
Desired outcome: I would like all my data, minutes, text and 2000 reward point added back to my phone 3795
Just spent over and hour (again) with the chat option and the person did not understand at all. Kept saying I was on an unlimited plan and once that ran up, I would get, or they would manually ad my data and minutes back. WHAT, I have never been on unlimited and why did I have to buy another activation minutes card to even get this to work. I think they don't have trained people. I keep telling them that TracFone asked me to change the SIM (due to 5G), it wasn't my request to do this. anyone know how to get someone at TracFone that can fix this. I saw other complaints about their service and always getting disconnected. very frustrating do deal with this company.
TracFone Wireless
-
Port out current tel # from Tracfone to Jethro wireless service.
Today is Feb 9. I have been on hold and disconnected from Tracfone customer service off and on for the past 5 hours. This happened also yesterday from noon to 6:30 pm. Each representative begins with "Oh, yes, I can do that for you." and then they say they have to "transfer me to appropriate department". Then I have to repeat the issue all over from the beginning (no info is shared among the reps from my previous calls) or the call is disconnected. When asking to speak to "your supervisor", it appears that those words are Tracfone code for "disconnect this caller". I never get to actually speak to a supervisor (and I doubt there are actually any supervisors at all). Every time I call I get transferred to "approrpriate department" at which time I'm either on hold for as long as 45 minutes or more or the call gets disconnected. Also, I wonder if the words "I want to port out my tel # to my new service with Jethro Mobile" is also code among Tracfone reps for "Put this caller into hold limbo".
Desired outcome: To port my tel# from Tracfone to Jethro Mobile. That's all. This is my disabled brother's tel# that he has had for many years and his phone is necessary for medical and emergency purposes.
TracFone Wireless
-
flip phone to 5g replacement B100DL (I think)
Tracfone sent me free, a 5G replacement phone for my 3G flip phone. Service was stopped on flip phone 30th and I received replacement on 31st. I still had time on flip phone. After some difficulty I spoke with Ivio in Phillipines, 6:00 to 8:00pm on February 3, 2022. It took 2 hours to transfer AT&T service to Verizon. I had no service on the 5G phone at that time. He said someone would call me at 10:00PM (in two hours). At 10:00 Jeiel from Phillipines called. After 1 1/2 hours of being on hold while he did something, he said the flip phone number he had was different from what was listed. I said that's not possible and asked if this was a SCAM? He HUNG UP on me. I have spoken with Verizon, AT&T, and the BEST BUY store tech people. They all say I must call Tracfone. I am being put through HELL. I don't want to loose the phone number and I need my phone.

I am 81 yrs old. Just want a phone for emergencies.
Desired outcome: Service on my phone and no extra expenses. I would like to understand what is happening!
TracFone Wireless
-
lost minutes
I just purchased a tracfone on January 30, 2022 and purchase a 90 day 500 minute plan. I know longer can make or receive calls as it says I no longer have any minutes but my longest call was 12 minutes and I figured I have used about 30 minutes so far. When I talked to them they said a tech rep would call in 15 minutes but never received a call from their support team. Now I have a new phone and can't use it and I can't afford to keep buying minutes if they are not going to add any. What a rip off!
Desired outcome: I would like to get the balance of my minutes back on so I can make and receive calls.
TracFone Wireless
-
Service 02/07/2022
I went on your web site three times to try to activate a phone and each time after a extremley long wait and going back and forth with the rep I would end up getting disconnected, I tried to explain to the fourth rude women on the so called help line what the problem was and she started fighting with me about the activation date in which she was wrong but kept interrupting me and refused to listen they acted like I was trying to steal the $ 20.00 phone and a $20.00 phone card, I was so pissed at the way I have been treated I threw the phone out;

I live with the $40.00 lost. I explained four times that I put the card in before I activated the phone, I was treated like I was lying. Unbelievable.
Desired outcome: Just wanted my new phone activated
This review was chosen algorithmically as the most valued customer feedback.
Their customer service has always been the WORST out there (right up there with DTV). We needed to upgrade our phone but of course, TracFone was out of the ones we could get for free and had no delivery date for us. So, we purchased one from Amazon. It came in yesterday and I called them to transfer the phone number and time and activate the phone yesterday...
Read full review of TracFone Wireless
TracFone Wireless
-
Tracfone phone hack
I have been unable to receive calls or text since 1/26/2022. No one seems to be able to help me and I have tried everything. It keeps telling me I have straight talk and wants all my information. Which I will not give because I understand you have been hacked. I am set up with TracFone not straight talk. If you do not fix this problem I will have no other choice then find another phone service

I work and need my phone. Please help!

My information is

Sue Ella Allen

3022134044
TracFone Wireless
-
Support
I've been a Tracfone customer for many years. Last October I purchased a new phone. All was well until about a month ago when I started getting messages from Tracfone that I needed a new phone. I've tried repeatedly to contact Tracfone to resolve this. Nothing working. I tried calling them and texting them. Their phone hangs up on me. There is nobody texting me back. Now I'm out of minutes and it won't let me buy any time and I have no service at all.
Desired outcome: I want Tracphone to call me and resolve this
TracFone Wireless
-
Tracfone
I ordered a year 'Service days only' card from a seller on Ebay for my Tracfone. The card took a long time to show up on my phone, and when the service days showed up, my 1000+ minutes of talk and text time disappeared. The seller was *alwaysgreatdeals* on Ebay, I was sold 365 service days only, which appeared at the same time as my minutes (already on my phone) disappeared, and the order # was: 13-08099-68575. When I contacted the seller, they said this was a problem with Tracfone, not a problem with them. I contacted Tracfone, and they said they'd restore the minutes, but that has not happened. That is why I am filing a complaint.
Desired outcome: My minutes are restored to my Tracfone # 802-505-8197.
This review was chosen algorithmically as the most valued customer feedback.
ttachments for this complaint." Complaint filed by:(More)Complaint filed against:Straight Talk 01/13/2022 (This is only visible to you) More info received from the consumer  ***Document Attached*** This lady at TF doesn't seem to understand at the time this happened I was under contract it's not about my status now but at the time I was under contract and...
Read full review of TracFone Wireless
This review was chosen algorithmically as the most valued customer feedback.
My phone became inactive due to my number of 21 years being ported without my authorization to Metro on Dec. 16 2021. I called like they asked me too every 72 hours to hear if there were any updates from the escalation team about getting my number back. Here we are today, January 7, 2022 and I am still calling every 72 hours only to hear the repeated script...
Read full review of TracFone Wireless
TracFone Wireless
-
Activation of phone
for 4 continious days I have tried to transfer phone # 304-445-6407 from old tracfone to new tracfone. They can't seem to get this done, I am unable to send or receive text or phone calls.Supervisors are unable to help and tell me they are working on it. They state to me that they will call back and NEVER do. What are you running this is a load of crap...fix my phone.
Desired outcome: Activate my phone already!!!!
This review was chosen algorithmically as the most valued customer feedback.
I have been trying to get my husbands number and minutes transferred to a new phone for 3 days. My husband wanted a new flip phone for Christmas. He has had his for over 10 years. He wanted to stay with tracfone. I bought one the beginning of December and gave it to him for Christmas. Unfortunately his phone broke in half the day after Christmas before we...
Read full review of TracFone Wireless
We are here to help
16 years' experience in successful complaint resolution
Each complaint is handled individually by highly qualified experts
Honest and unbiased reviews
Last but not least, all our services are absolutely free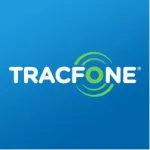 TracFone Wireless contacts