Toyota
-
Toyota 24 HR road assistance
Hi there

I would like to lay a formal complaint.

My motor vehicle got stuck on the road with a flat battery on Thursday 5/5/2022.I was alone.I called for Toyota 24hr road side assistance,no one answered my three calls.

080 002 2600 @14h45 and 14h53.

080 013 9111 @ 14h49

Extremely bad service.

Bidvest Club McCarthy assisted me in good time.

Regards

Miss Basson.
Toyota
-
Included items with purchase of a new toyota highlander
3-22-2022: purchased a new 2022 toyota highlander from toyota of fort walton beach florida.

Part of the purchase was a new trailer hitch receiver and associated parts. Our decision to buy a highlander was predicated on the fact that we would get the hitch.

3-24-2022: we were told the above mentioned parts were there and to stop in any time; no appt. Required.

3-25-2022: drove the hour plus and arrived 0900ish.

Two hours later i went to see what was taking so long. The service rep went to check. When he came back he told me the parts were not there and that someone the day before; 3-24 had bought a highlander and only if they got a hitch. The dealer, toyota of fort walton beach florida gave them my hitch.

3-25 to present: we are being told there are 129 hitches on back order in the u.S. Basically no scheduled delivery time.

Two calls to general manager and left voice messages and no return call.

Basically this is a breach of contract and we demand our money back that was in the contract for the hitch and associated parts.

Our last 4 vehicles have been toyota.
Desired outcome: REFUND OF THE APPROX. $1,100.00 THAT IS CURRENTLY INCLUDED IN OUR CONTRACT
Toyota
-
About my accidental car
I have a Toyota car GBN686 my car had an accident, after talking with police and my insurance, I took the car to Toyota last thursday here in LUND skåne Sweden, they have checked the car and I have been waiting for them to get back to me on what to do next, Tomorrow Thursday it Will be 2 weeks I went to them, but I have got no response from them till date, I even called them last week, they said they Will call me but nothing and I never want to talk to them again, this is the second time I wanted to report them but I dont know how to do so.
Desired outcome: Those that are not doing their job should be removed from work.
Toyota
-
Customer service
I have called 3 times for a quote for a service and have been promised each time that someone would call back with a price yet no one has. This also happened last year.

This should be a simple task. There seems to be no care or attention to customer service. I bought my car with Toyota yet I feel I should go elsewhere to get.

Liz Taylor

050 1263256
Desired outcome: quote for a service
This review was chosen algorithmically as the most valued customer feedback.
The 99 checks were done on the car that we bought from you, Toyota service center advises multiple issues that need to be addressed now even though the car has run only 10000km after the purchase. If 99 checks were done accurately why is the service center recommending contradictorily to your claims? Considering it's your own company that is contradicting...
Read full review
Toyota
-
Toyota Proace Electric
The car REA65G (Sweden) has a fault in the electric drive system and towed to Toyota Arlanda City (Sweden). A new car should not have such a big fault after just 2 months of driving. I complain about this and want to change car. I'm losing my income because of that. With a full charge, you can drive about 130 km with this car, but according to Toyota should be able to drive about 330 km with full charge. I'm very disappointed, I urge everyone not to buy Toyota Proace Electric, you will be very disappointed if you buy Toyota Proace Electric.
Toyota
-
Toyota Care at Red McCombs Toyota
I scheduled a 92,000 mile scheduled service for my Toyota Highlander 2013.

I dropped the car off on 11 December to have my scheduled maintenance completed. I complained of a loud noise when going 60-80 mph. They claimed that the maintenance was my transfer switch and needed me to bring the car back. After the Christmas holiday on 8 January 2022 I brought the car back for the transfer switch issue. I gave them my extended warranty information. I received a text on the last week of January that they had hit a brick wall and for me to come pick up my car. They then stated that it was not the transfer switch and they were informed to take out the new transfer switch and put the old one back in. They then stated that it was the transmission and that they don't repair transmissions. They recommended that I take the car to Cottman Transmissions. I later found out that all of those shops had closed in San Antonio. I scheduled a diagnostic at Goose Automotive on Bandera and dropped the car off on Wednesday 2/16/2022. To my amazement they found out that it was the Wheel Hubs. They had rusted and were rubbing against the tires. They had the car completed in two days, worked with the extended warranty company and had the car back to me. I am so thankful that Goose Automotive was able to diagnose the car correctly, but am terribly disappointed in the Toyota Care of Toyota. You all need to hire some better mechanics to properly diagnose car issues. I have been with Toyota since 2012 and have received all of my maintenance there. I even bought a new Toyota from you recently. There is no excuse in this customer care.
Desired outcome: Better customer care
This review was chosen algorithmically as the most valued customer feedback.
2018 Toyota Camry. My car stopped working in parking lot on the corner of Oakland Park blvd and n Andrews ave, 2-19-2022. Oakland Park, Florida. Called Toyota roadside assistance and was informed that a tow truck would be on its way within 90 minutes. I didn't know what was going on. The car wouldn't start and all the lights on the dash were flashing like...
Read full review
Toyota
-
Sliding door 2013 sienna
My 2013 sienna has recall for sliding door, warranty extended 9 years, Brought car to Toyota in Carson, CA and took my car for 5 days currently paying for rental. Dealership now says it is not covered and must pay $2700 to repair and I must pay for my rental. This is unwholesome that Toyota would admit to a mistake for a recall and then have the dealership try to get more money out of fixing the repair. Of course I was told I could bring the car home and it was my choice if I wanted the door to work, but this is not safe for my family. I am trying to take care of patients in this pandemic and do not have time to shop around looking for honest dealers who are willing to take care of a car under warranty
Desired outcome: Repair under warranty in timely fashion as should be taken care of by Toyota and reimbursemet of rental fees
This review was chosen algorithmically as the most valued customer feedback.
On Sept. 10 my son bought a 2013 Lexus CT at Fox Toyota/Ford Motors in Cadillac, MI. The check engine light came on while driving it home to Grand Rapids. It took a while to work out appointments to have it checked. It also started "leaking" coolant. Turns out it was burning coolant in the engine. We had purchased a power train warranty, only to find out...
Read full review
Toyota
-
2007 lexus es350
Dashboard had a recall for replacement due to being defective. I have contacted Lexus and they refuse to honor the recall. My dashboard is totally chipped and cracked. I drive my grandchildren and if in an accident and the airbag deploys there will be intense injury.
The recall was as follows:January 21, 2015 — After years of complaints and recent lawsuits, Toyota has agreed to replace about 3.5 million dashboards that get sticky, cracked, shiny and melt in heat and humidity. Calling it a "Customer Support Program" - ZE6 - Toyota will extend dashboard warranty coverage on the following Toyota and Lexus vehicles.

I tried numerous times to have this resolved with Lexus and for a long time they told me it was in review. No one ever got back to me to resolve the issue of give me an answer. Again I contacted them and they simply said they would not honor the recall.
Desired outcome: replaced dashboard
This review was chosen algorithmically as the most valued customer feedback.
SINGAPORE: I bought the new Toyota Camry 2.5 Auto in Dec 2015. Vehicle is regularly serviced at Toyota's authorized workshop during all 6 years of ownership. Mileage 59, 603 km. In Dec 2021 during car servicing, workshop engineer reported cracks in the vehicle's engine mounting. Matter was reported to Distributor Borneo Motors (Singapore) and Toyota Japan...
Read full review
Toyota
-
Steering wheel peeling
The steering wheel at the 3 o'clock position is peeling. The vehicle is a 2021 Rav4 LXE Hyvrid with 5000 miles. The steering wheel has not been altered or covered with a steering wheel cover causing some form or friction against the surface. The defect is isolated to the area described here and shown on the attached photos. No chemicals have been applied to the steering wheel.
Desired outcome: Manufacture to repair the defect
Toyota
-
used cars branch( TOYOTA EGYPT)
Dear sir

Firstly thank you for help.

I would like to file a complaint against Toyota Egypt Company.

21st December there's an advertisement on the sight of Toyota Egypt about a used car corolla model, year 2021 that consumed 17400 km at the amount of 334000 Egyptian pounds.

I called the company on 16550 and informed them of my desire to buy this car; the recipient told me that I should speak to sales representative in the Abo Rewash branch.

I actually called him 22 and 23 of December and told him that I want to buy this car, and he told me that we don't sell this car at the moment because the car doesn't has a dimple mirror, I told him I can come and pay a down payment and wait until the car is ready, he told me we can't do that because that is disagree with the policy of the company, and we can will start sell it the first of the next week.

Today Saturday 26 of December, in the morning I called the sales representative and he told me that the car is sold in the Thursday evening 15 minutes before the exhibition closes.

After I called to the sales representative I called the company and filed a complaint and the recipient of the call told me that the company will respond to me within 48 hours from now.

Sorry for you but if you can help me do that and if I should file this complaint with someone else please let me know.
Thank you for help and best regards.
SHEHAB Afifi
Financial and Administrative Consultant.
MOBILE NO : 01001581687
EGYPT
Toyota
-
Toyota innova2.0, gearbox totally not functioning. VY7296
the above issue happened since two weeks time ago. Happened that the service centre technician told me that my car problem are due to the gear box faulty.So just to wait for the HQ to reply what to do the next step. Just to wait the reply from HQ need to wait for 3 working days. After that i had make a call to HQ complaint centre through hp, another same answer to me too, wait for the HQ to give reply regards my complaint. So after the 7 working days, i call up the second time to the HQ, they only answer back to me, saying that your car service centre will get the person in charge to let you know for further information. Then only i decide to accept the technical person who told that they will do operate the car gearbox to check on it, see whether can do some miner repairing on it. So i have to wait patiently in order to hope that will settle my car issue soon. After the next 3 working days, they only manage to let me know that they need more time to check on it and must to let the HQ know whether any parts replacement are needed, so i still have to wait for that long period, just to find for my car warranty issue. SO it was totally give our toyota supporter a really bad service compare the other branded car outside market. If your HQ are not enough man power or specialist on it, dont ever wasting your customer money or time just to go for warranty package .Dont ever tell me that repairing a gear box, your service centre require 2 weeks time to get it done! lastly I hope that toyota HQ will look into it and slove the issue as soon as possible.
Toyota
-
2018 Tacoma service corruption
I purchased my 2018 Tacoma & an extended warrantee. When I took it in for regular maintenance & had a recall repair, the service department tacked on various repairs that were NOT needed at all. My vehicle, it pristine condition, only had approx 18, 000 miles on it. It was kept covered & only used once monthly for a year & a half (for short local travel) during Covid-19, while I taught school virtually from home. Yet, the service Dept in Vero Beach, Florida at Toyota listed the following repairs, that they fabricated & lied to me about:
1). Replacing brake fluid (claiming it was dirty, & my brakes would fail if I neglected it) (yet it was as clear as new when my husband & I looked at it at home)!.
2). Replacing the engine air filter (which i paid the service dept $44.95 to do, even though I doubted the need after the other lies from them)
3). Flushing out the air conditioner, after they reported there was mold it the system (which I told them NOT to do, since I suspected consumer fraud).!
(The total repairs the Service Dept listed were $350.87)
I do NOT trust the Toyota Service Dept, after this & they need to be punished for CONSUMER FRAUD! Do I need to file a Law Suit against Toyota to protect other customers!?
Desired outcome: Investigation & Correction of the Service Dept in Vero Beach FL
This review was chosen algorithmically as the most valued customer feedback.
Last year in September I have rented 2020 Camry (VIN 4T1G11AK1LU931987) from Rental Co. at Toronto Airport and stopped at a Rest Area in Northern Quebec for a snack. Then I lock the trunk with the car key by mistake. Shortly afterword's the whole car locked itself. Rental Co. has sent a tow truck and he was able to open the car but trunk can only be open...
Read full review
Toyota
-
2016 hybrid Highlander
During the first few months of owning the car I noticed the drivers side leather on the door gathering. They fixed it and all was good. Moving forward during lockdown I could see the passenger side starting. Because of covid I decided to wait to show this problems. When I finally did the dealership said it was out of their hands. Filed a complaint with Toyota that the interior door handles which are leather is faulty. The leather now really ooks horrible. Because my car is over 36, 000 miles they will not fix it! We bought two vehicles...a Tacoma and the Highlander at one time from them. Never again!
Desired outcome: I would like Toyota to fix this problem!
Toyota
-
Camry 2008-5900miles The stering wheel makes noise on turning
Toyota Of Plano Charges $2000.00 to fix it They order part the second time I take as they did not change the first time. Bob the manager handles second time but again the problem is unsolved and on third visit they grease parts so it runs smooth .I am so tired of this game and the problem is still unsolved.
The incompetence of mechanics and making me run to dealer at age of 73 with underlying health issues is not fair.
Desired outcome: I can send you whole file of invoices of past years showing the incorrect diagnosis and advicerss notes.
Toyota
-
Entune 3.0 for 2019 4Runner TRD Off Road Premium
Just resently took my 4Runner to the local Toyota Shop for a radio fix. The shop was unable to fix the radio problem.

It appears that for 2019 no sofware is available for the premium entraitainment system, now that Entune 3.0 is discontinued this radio does not have fuctions like; Alexa, ihart radio, Yelp. poi, etc ...

Please have Toyota look at the problem and fix this issue.

Not Good
Desired outcome: Update software for premium entraitainment system
We are here to help
16 years' experience in successful complaint resolution
Each complaint is handled individually by highly qualified experts
Honest and unbiased reviews
Last but not least, all our services are absolutely free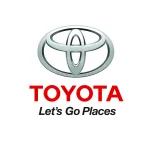 Toyota contacts