Toyota
-
Camry 2008-5900miles The stering wheel makes noise on turning
Toyota Of Plano Charges $2000.00 to fix it They order part the second time I take as they did not change the first time. Bob the manager handles second time but again the problem is unsolved and on third visit they grease parts so it runs smooth .I am so tired of this game and the problem is still unsolved.
The incompetence of mechanics and making me run to dealer at age of 73 with underlying health issues is not fair.
Desired outcome: I can send you whole file of invoices of past years showing the incorrect diagnosis and advicerss notes.
Toyota
-
Entune 3.0 for 2019 4Runner TRD Off Road Premium
Just resently took my 4Runner to the local Toyota Shop for a radio fix. The shop was unable to fix the radio problem.

It appears that for 2019 no sofware is available for the premium entraitainment system, now that Entune 3.0 is discontinued this radio does not have fuctions like; Alexa, ihart radio, Yelp. poi, etc ...

Please have Toyota look at the problem and fix this issue.

Not Good
Desired outcome: Update software for premium entraitainment system
Toyota
-
Scion XB dashboard lights continue on after being serviced. Customer #283611
Took the Scion few days after service was rendered a couples of weeks ago, in order to be fixed the dashboard lights that were always ON. Was told to take the vehicle next days because the mechanics were too busy that day.

Today 11-11-21 at 7:20 took the Scion and supposedly in 1-2 hours was going to be fixed. At around 10am, the vehicle still was not in line for repair, neither no phone calls advising what was wrong with the vehicle; at 10:25 asked to the Advisor to bring my car back and left.

Now, I noticed that people who had arrived after me, their vehicles were fixed before my Scion.

Other peculiarity, when asked for copy of job service, your Agent make a new one, even though I told him a wanted copy of the original job service.

Norma Ellis/Roger Ellis
Desired outcome: Need the dashboard lights to be fixed and no wait for hours for a simple job as to fix the veh 's computer,
The complaint has been investigated and resolved to the customer's satisfaction.
Toyota
-
Sale of Toyota Highlander Hybrid
I put a deposit down through sales manager Charles for a 2022 which is what he sold it as only to find out after being ignored that it was really a 2021 that he was charging me a 2022 price. He purposely mislead us in a sale and then treated us like garbage when confronted about it. I went in and said I would still take it with compensation at which point he told me that he would not compensate me in any way other then doing the sale for the actual 2021 price. He did not even apologize for the misrepresentation or failure to respond or communicate. I had signed the documents under pressure as they knew I had to leave to go get elderly aunt. They spent all the time showing me the 4 square document which I initialled on and it said it was a 2022. Then when they knew I had to leave they pointed to another documents signature line and said sign here and it's all yours. Then when I later asked for my copy I was told I couldn't get it as it was with finance. I went in last night after being told the vehicle was in which it was not to have Charles finally show me the purchase agreement which did say 2021. Conveniently enough that was the document the refused to give me a copy of.
Desired outcome: Proper customer service and people knowing Charles is shady
Resolved
Owner met with me
This review was chosen algorithmically as the most valued customer feedback.
now as bad as i want a new car haven't had a car in over 6yrs if i had not payed to much attention to the email they might have gotten me . but i caught little discrepancies in this letter and i do fill out for alot of contest, but i am copying and pasting this email to you so maybe you can stop the scam, good luck getting the culprit From: CONGRATULATION...
Read full review of Toyota
Toyota
-
Car
I have a Toyota Corolla 2015 model car.
I noticed that the interior dashboard is sticky is degrading quickly. The surface is discolored and wearing out.
I went to the Toyota Al Futtaim service center in Al ain, Abu dhabi, UAE. Unfortunately, they were not helpful. They weren't cooperative and approachable at all.
Instead the service staff told me that since the car isn't in the warranty period, I'd have to pay for a new dashboard cost. He didn't even check the car to see the issues. Instead, he told me they will first conduct a diagnostic test that will cost us 350 dhs then they will fix the new dashboard that will cost us alot too.
I'd like you to resolve this issue as this isn't my mistake or fault.
Kindly address this issue as soon as possible.
My phone number is +971528045249
Toyota
-
unethical behavior
I am presently leasing a 2019 Highlander. I took the car in for service in July; the car barely had 15k miles and the service dept at Expressway Toyota in Boston charged me over 1200 dollars for new brakes. It seems ridiculous that a car with so few miles should need new brakes so soon. I take the car in for service regularly and feel that I am being taken advantage of.
Toyota
-
toyota venza 2015
I own 2015 venza that has recall for srs airbags. will not pass state inspection test with warning light on.my case # is 210914001128
state pulled reg. because of no inspection. no help or even call backs from local dealer. Best solution complaint dept has is for me to pay upfront for rent a car and maybe someday in future toyota will pay me back. i dont have 1000 dollars a month to for rental, as my car seat in driveway
Desired outcome: fix srs recall so i can drive my car or pay for rental til there is fix
Toyota
-
Financial
I purchased a 2022 Toyota Hatchbach on 09/10/22.
I was not shown all of the paperwork nor explained all of the maintenance options prior to leaving.
The financial dept was extremely high pressure sales of services. I needed to excuse myself several times from the office because I felt attacked by the aggressive sales tactics used.
I agreed earlier to only pay the slicker cost. An extra $1000 was added to the original sticker cost. I was never was shown that page of the paperwork that shown the breakdown, even though it was requested. I was extremely clear that I would not pay over that sticker cost. Any deductions where to be deducted from the beginning sticker cost.
I was never offered all of the maintenance pkgs, I was only offered the most expensive. I was extremely highly pressured, harassed, and coerced into agreeing to one maintenance pkg. even though I had stated no several times.
I also agreed to one credit check. As of today, Three days later there has been Three hard credit checks to Experian. Two credit checks after I had already signed the financial agreement. Unauthorized credit checks, unauthorized, harassing, corrosion, deceiving financial services agreement.
Desired outcome: New contract, Immediate Refund of $1000 overpayment, cancellation of maintenance agreement. Adjustment of additional credit checks wth ensuring that proper credit is safe and not affected. Apology
This review was chosen algorithmically as the most valued customer feedback.
I have been having issues with the multimedia audio application not updating properly. I brought this to the attention of the dealership (Stephen Wade Toyota) back on May 27, 2021. I asked them why it wasn't updating and the technician said for around $65-$120, they could fix it. Of course, this was just at the 36, 000 mile mark, so I have to pay for it. I...
Read full review of Toyota
This review was chosen algorithmically as the most valued customer feedback.
On 07/06/21, myself (Srimathi Srinivasan) and my BIL dropped my car at APEX Hendrick Toyota to examine the Blind Spot Monitor malfunction warning message in my Toyota Prius 2017. After inspecting Toyota service manager David Sanders told that it would cost a total of $435 plus taxes totaling $505 to do the fixes. We agreed and asked them to fix the issue...
Read full review of Toyota
Toyota
-
Service oil change and brake job
My 2008 Lexus GS350awd was brought to Westbury Toyota service center for state inspection, Al the service writer told me I needed a brake job. Rear rotor and pads. At 32,000 miles, the car being 13 years old, I went for the brake job. When the service was completed, I asked Al to provide me with a document showing the measurements the mechanic made which determined the need for the job. Al said he would email them to me, and he did not, I went to the service department at Westbury Toyota the following day to see if I could get the document. They could not provide it. This dealership has an integrity problem that is familiar with all Lexus and Toyota dealers in the N.Y. Long Island area. The outright lie's, that occur when dealing with your representatives leave me skeptical! Definitive to when I wish to purchase Toyota or Lexus products.
Toyota
-
Toyota of Dallas
Buying a car today from Toyota of Dallas. 2610 Forrest Lane Dallas, Thx. Last minute the manager, Veronica Verala, jumps price up by $15, 000 over MSRP price. Have all documented and text. So wrong…. Just a completely Horrible experience dealing with Toyota of Dallas. I cannot express at how un professional dealing with this dealership has been.

Jill Wier
Monroe, LA
Toyota
-
Complaint against dealership (I have been harassed since long)
Dear Sir/ma'am,

This is to state that I had bought an Innova Crysta, G model on 24.10.2019 from Globe Toyota, Mohali on the name of Lakhbir Singh S/o Sukhdev Singh on temporary number (PB/65/TMP/2019/6491), Chassis no. MBJJB8EM501573875-0919, Engine no. is 2GD A364270. At that time, I wanted to get the registration number (Certificate of registration) of my choice which was not available in Mohali. I permanently belong to Ferozepur but was working in Mohali since long. I dropped an idea to get the car from Globe Toyota, Mohali and planned to buy from Ferozepur Dealer. Thereafter Mr. Amit (Sales manager) came to me again and advised me that they will issue me a temporary number and after reserving the permanent number from Ferozepur, they will do all the formalities related to RC. I had done the same as advised by Mr. Amit. Thereafter I started discussing with Mr. Shanky also for the certificate of registration (RC). I was not aware of the facts and related rules. Globe Toyota, Mohali team calculated the RC amount and accordingly I transferred the amount in the account of Globe Toyota.

I had requested Mr. Shanky many times to confirm the amount of RC (Certificate of Registration) so that I could get the RC as soon as possible but every time he made different excuses and lingered on the matter. I was worried because I could drive my car on temporary number for one month only thereafter I have to bear the penalty. In fact, I reserved the permanent number from RTO, Ferozepur (PB 05 AM 7770) and waiting for the call from Mr. Shanky to transfer the RC amount. Thereafter Mr. Shanky made an excuse that there is some problem in the website due to which authority is unable to remove the temporary number from the portal. Without removing temporary number from the portal, we cannot register a permanent number and he can confirm the RC amount accordingly. He requested to wait for some more time. It was already delayed for more than 4 months. Finally, Mr. Amit who was sales Manager at that time confirmed me the amount of Registration that was Rs. 102318 and requested me to transfer the amount. At the time of transferring the registration amount, I asked Mr. Amit and Mr. Shanky that can I transfer the RC amount from my brother's bank account to Globe Toyota account or not ? On the confirmation of Mr. Amit and Mr. Shanky of Globe Toyota-Mohali, my brother (Ranbir Singh) had transferred the RC amount of Rs. 102318 from his account (UTR No. 000169397172) to Globe Toyota account (Account No. 50200030149183) on 07.03.2020. After transferring the amount, I had informed Mr. Amit and Mr. Shanky and they acknowledged me for the same.

I was not aware that BS-IV vehicles cannot be registered after 31st of March 2020 and same was hidden by Globe Toyota. I had approached different representatives of Globe Toyota for the same but ultimately they were transferring the matter to Mr. Shanky. All the time, Mr. Shanky Made an excuse that we have filled your registration form and there would not be any issue with RC.

Finally I decided to visit the RTO office to enquire the same and there I got to know that there is no provision to make an RC of my vehicle. It was really a shocking nows for me. I was shocked that how Globe Toyota made me a fool. Then I got the contact number of Mr. Vivek Dutta (CEO of Globe Toyota, Mohali), I contacted him. He said he will try but thereafter he did not respond. I had marked him many mails but he did not reply.

Sir, I have query that:
1. if there was an issue to make RC on the number issued from Ferozepur then why Globe Toyota suggested me to do so and issued me temporary number ?
2. If there was an issue to replace the temporary number with permanent number then Globe Toyota should have told me the implications? why they did not disclose the fact ? this was just to sale the vehicle.
3. If I meet with an accident or there will be any major mis happening/ incident who will be responsible because there is no RC and from my end RC amount has already been transferred

Sir, Its more than 1.5 years, nobody is bothering. Even I have approached many representatives of Globe Toyota, Mohali but every time they are making excuses.
Now finally they have communicated to me that this is not the responsibility of Globe Toyota, Mohali.

Earlier I was misguided by Globe Toyota and now nobody is bothering and taking the responsibility.

Sir, I have been harassed badly since long therefore finally I am writing this to you. Its my humble request to please look into the matter and help me to get the RC.

I have approached and written many mails on [email protected] but action action has been taken yet.

Please do the needful.

I will be thankful.

Regards
Lakhbir Singh
9646620000
Toyota
-
Service Appointment
Hi
My husband Peter called 2 weeks ago and made an appointment to service our Rav 2019. We called and confirmed the appointment on Tuesday July 26 for our July 27 service at 9:15 AM. IT was confirmed. Sandra Immerso 9:15 service for 2019 Rav.
When we drove up there which was an hour away and got there at 9:00 we were told we had no appointment and we would have to wait hours for a simple service.
The service man was apologizing but said there was nothing he could do.
That somehow does not seem satisfying. We drove home, another hour
frustrated and felt it was necessary to write to Customer Service.
It is unacceptable.
Desired outcome: We lost a full morning driving there and back and all they said was sorry.
Toyota
-
Customer feedback and resolution of complaints
I have logged a complaint on 13 July 2021 with Collin ref number 1126768 wrt my vehicle brakes shuttering - (this complaint has been ongoing since the 20 000 km mark on 30 000 km Toyota replaced the brake booster - problem still not solved) I was told to take my vehicle to NTT Toyota Groblersdal? I've been phoning and complaining no one is getting back to me - I spoke to Melissa at NTT Groblersdal who promised me feedback - did not receive anything?
They are also over charging me wrt pricing on brake pads?
I NEED URGENT FEEDBACK AND ASSISTANCE TODAY!
CALL ME MR PAUL BENAU VILJOEN 082 777 5299
Desired outcome: FEEDBACK AND VEHICLE REPAIR
This review was chosen algorithmically as the most valued customer feedback.
We have a 2021 Toyota Tundra. We had it parked outside for a few days. All of a sudden the alert came on the dash that 4 wheel drive needed service and was disconnected Took in to dealer and found a mouse had chewed the wire that connects the 4 wheel drive. so one little wire was chewed threw and it cost us almost $1800.00. This was not covered under...
Read full review of Toyota
Toyota
-
2014 Toyota 4Runner - windshield wiper/washer fuse information
I purchased a second hand Toyota 4Runner. On my second trip, my front windshield wiper would not turn on in any mode. The washer fluid alone function worked (pull stick forward) but not on the quick wash (stick up one). The back washer and wiper worked no problem.
The next obvious thing to check was the fuses. The owners manual has checking and replacing fuses as a DIY function. On the inside vehicle fuse box, 2 fuses are shown to manage the windshield wipers, see schematic of fusebox attached in positions 6, 7 and 8 starting from bottom left. Both 6 and 7 were not blown. At this point I had gone as far as I could in getting my wipers working.
I took it to the dealer. They diagnosed the problems as a missing fuse. The cost for this was $109+ taxes, they didn't charge me for the fuse. When I got home, I check the in vehicle fuse box. Next to the 2 fuses I had checked there was a 3rd, 30 amp fuse, (see inside fusebox picture, positions 6, 7 and 8, a fuse in position 8 that was not there before and NOT ON THE LABEL ON THE BOX LABELING EACH FUSE LOCATION AND FUNCTION.
I had no way of knowing this and solving the problem myself. It was not the result of a blown fuse (which would require a technician to diagnose why it was blown) so I would not have required the input of a technician.

I was on the right path logically. If the correct information was on the Fuse box diagram label, I could have fixed it, it wasn't a blown fuse that would require diagnostics and I would have avoided the $109+tax charge.

Toyota Canada, refused to recognize this as their fault. They pointed to the 2 cautionary statements on Pg 349 "It is recommended that any problem you notice should be brought to the attention...qualified service shop for advice." and "Before replacing fuses. Have the cause of electrical overload determined and repaired by your Toyota dealer as soon as possible.) Pg 390 On Pg 343, there is a list of Do-it-yourself service that cautions "the owner to use the correct procedure as given in these sections". I followed the guidelines on Pg 388 "checking and replacing fuses". The section also cautions "do not modify the fuses or fuse boxes".

Toyota refused to refund me my $109+ tax and hid behind the 2 caveats (pg 349 & 390) and that I didn't know what was wrong with my car and had to take it to the dealer.

I was trapped into having to take the vehicle to the dealer because...TOYOTA HAD NOT GIVEN COMPLETE INFORMATION ON THE FUSES REQUIRED TO POWER THE WINDSHIELD WIPERS AND WASHER. In essence, tough luck, too bad, we're not responsible for the lack of full information given to the customer (BTW I told them if they hadn't given me any diagram of which fuse did what, it would be a different story).

They also wouldn't communicate with me the decision on what they would or wouldn't do based on my complaint/situation. My guess, it goes into the G-file.

TOYOTA HAD NOT GIVEN COMPLETE INFORMATION ON THE FUSES REQUIRED TO POWER THE WINDSHIELD WIPERS AND WASHER. TAKE FULL RESPONSIBILITY
Desired outcome: Refund $109+ taxes paid to diagnose and install missing fuse
This review was chosen algorithmically as the most valued customer feedback.
I went to look for a car one day, first I went to see if I can qualify, I told the sales men I didn't have money for a down payment and he told me it was fine.. it was a lot things that I didn't like after the purchase but I didn't complain about it.. But after few weeks after the purchase I received a Toyota credit card with a $3, 000 I was surprise...
Read full review of Toyota
Toyota
-
21 toyota rav4 prime xse premium package is incomplete of a 6.6 kw onboard charger
One of the PRIME reasons I selected the $3, 765.00 Premium Package was the promised 6.6 kW Onboard Charger rather than the 3.3 kW Onboard Charger available for those who did not wish to pay the extra amount.

I was drawn to the RAV4 Prime XSE because it was the only car available to have a traction battery that could achieve 40 miles on a full battery. My plan is to depend on this capability usually twice daily with time to get closer to recharging the battery midday with the more formidable charger (6.6 kw).

I have heard several of the same complaints from a couple dealerships. I purchase the car from a dealer, South Coast Toyota in my former home town, Costa Mesa, California, but will have it serviced at Michaels Toyota in Bellevue, Washington.

Is there any hope this problem will be solved by Toyota?
Regards,

John Kloster
[email protected]
425-802-2585
Desired outcome: To have Toyota send me the promised6.6 kW Onboard Charger. I will be happy to return the 3.3 kW Onboard Charger which I found in the car at the time I took delivery on June 9, 2021,
We are here to help
16 years' experience in successful complaint resolution
Each complaint is handled individually by highly qualified experts
Honest and unbiased reviews
Last but not least, all our services are absolutely free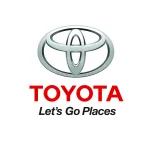 Toyota contacts