Honda Financial Services complaints
86
Honda Financial Services
-
McLarty Honda Little Rock Arkansas
Ok first of all, this is NOT really a complaint (sorta) I filled out a cooperate survey for Mclarty Honda and my survey was NOT AT ALL a reflection of how my husband or I, felt about our salesman.. Our salesman went above and beyond and was very thorough. He answered any and all questions we had. It was the management that I was rating on the cooperate survey. One was very rude threatened to kick us out and NOT let us purchase our vehicle after already being there for 5 hours after my husband asked him a question. Yes we should've just walked out.. I am regretting not walking out now. The so called manager I was referring to in the survey said he was acting manager that day. I hope he is NOT ever a manager because he is very rude and arrogant. Everyone else was just doing their job and as unpleasant as the situation was they were still polite..
Desired outcome: Give Darrel Taylor a raise or at least acknowledge what an asset he is to this CO.
Honda Financial Services
-
Co-signer
I co-signed a car with this company and this is the biggest mistake of my life . This company should be legally investigated and sued for their actions. This is illegal setting me up . I never got my rights because I was allowed to surrender the car and the car was involved in an accident by the other party and the car was totaled. I'm getting in trouble because the other person was under the influence crashed the car and took the insurance off and got a forced suspension letter from the dmv. Signing a contract with these people you destroying your life. I hope millions of people read this and legally petition these people to never sell a car to anyone ever again. This company is a total scam and illegal conartist
Desired outcome: Make notice for the public to make legal action
Honda Financial Services
-
Car loan
I have been receiving phone calls (at least 5) from Honda Financial Services at work even though I sent them a letter (actually 3) asking them not to because I will get in trouble for these calls. I recognize that my payment is a little late and I am trying to get caught up. However, I know that it is illegal for a company to call me at my place of employment if I request that they don't and it will cause me to be in trouble by my employer. They have also left voicemail messages stating that I owe money on our company voicemail, which is also illegal.
Desired outcome: stop contacting me at work immediately.
Honda Financial Services
-
RUDE and arrogant representative
I called to resolve an issue with sales tax. After 2 years, I decided to purchase my leased vehicle. What a NIGHTMARE. The final straw was today, when I called in to ask questions about a letter HFS sent me, when the FINALLY sent out the Title. The letter stated that no sales tax had been paid on the purchase price. I talked to ROGER who was extremely rude to me. It was like talking to a robot. He kept saying the same thing over and over again. He told me that my sales agent(who is a friend) gave me incorrect information, when he told me I should only have to pay sales tax of the Lease Payoff amount and NOT on the purchase price, which is what the letter from HFS stated. He said that tax that I already paid in the monthly lease payment was a "Monthly Tax". He could not explain that to me, nor how it differed from a "Sales Tax". I asked to speak to another rep and he said I was welcome to call back and wait in que again. I told him I didn't want to wait another 30 minutes. Then I asked for a supervisor and he told me this isn't a supervisor issue. I said it has become one because of your attitude and how you are treating me! I asked to be transferred to his supervisor and he said he couldn't do that. I asked if he had a supervisor and he said employees of large corporations all of supervisors. He insisted he couldn't not transfer me to one. I asked the name of his supervisor and he said he couldn't tell me. I got NOWHERE with him, except for extremely frustrated. I do hope there is someone in the corporation who cares enough about their company to follow up on this and talk to ROGER about what customer service is.
Desired outcome: I would like the employee to be reprimanded and retrained so that he know how to communicate with customers in a kinder manner and without offending people. I was just about in tears by the end of my conversation with him.
Honda Financial Services
-
having my title sent to the Ohio Title office so I could transfer my title from Indiana to Ohio
In the beginning of March 2022, I requested that my title be sent to the titling office in Ohio.

On March 15th, I received a letter stating that my title had been sent via FedEx to the tag agency. In the letter it stated that I needed to visit the title office within 30 days to complete the transfer.

As of 6/1/22, my title is nowhere to be found.

After learning that my title had been LOST. I have spoken with someone at Honda Finance every week . They always offer to help but never do. Several times I have requested that a supervisor call me, no call.

I have had to apply for a temporary plate twice and was told after the second time they would not issue me another one.

I don't understand what the issue is and why I cannot get any response.
Desired outcome: I want to know when my title will be delivered.I want the $40.00 back that it cost me to get temporary plates.I want someone from Honda Finance to contact me to let me know when I will receive these.
Honda Financial Services
-
Personal property tax
I was not notified about personal property tax 2021 due on my lease. I pay extra every month but it was not applied to taxes. I was then reported to collections for 3 months late even though payment was up to date and over amount monthly. I would like my credit corrected. I have paid two months ahead and account states no payment due till june yet I have a notice $453.12 due in 10 days. I looked on account no record of personal property tax bill received. 2022. I would like my credit report corrected. I understand you wll have to issue a statement to the credit bureau in order to have late comments removed. I have leased with honda finacial for over 5 years and have never been late on a payment. Please send corrected informtion to credit bureau
Desired outcome: MY CREDIT REPORT CORRECTED. I WAS NOT LATE 3 TIMES WITH MY PAYMENTS. I WOULD ALSO LIKE A TAX STATEMENT SENT IN ORDER TO MAKE SURE IT IS PAID WHEN REQUIRED SO MY CREDT IS NOT DAMAGED AGAIN.
This review was chosen algorithmically as the most valued customer feedback.
My 2018 HRV was repossessed despite the fact that I bought a new Honda. I spoke with several lease maturity agents and told them I would return the car on 2/1/222. I went to the dealer on 2/1/22 and purchased and new Honda. At the time they did not have inventory. They told me it would take 2-3 weeks to get the new car. They told me to keep the car until...
Read full review of Honda Financial Services
Honda Financial Services
-
Website login errors: no help function
I have tried repeatedly to register with HFS, only to be told the email verification code they send me and I type in or copy and paste "is not in the right format"!

Uhhh, other than Roman Numerals, I don't know of another damn format besides 123456….and there is absolutely no "Help" function on the registration page! Calling their number was no help, either.
Desired outcome: Fix the webpage so there is a "Help" or link to a live operator!
Honda Financial Services
-
Unathorized Lien Holder Authorization Letter as U.S. Army Government Service Employee
I am a Government Civil Service Employee and an active component of the U.S. Navy supporting our troops in the USA and Overseas. I have active Military orders for a Permanent Change of Station to Naples, Italy. I called Honda Financial to obtain a Lien Holder Authorization Letter to have my car shipped and for the port authorities. Honda states they do not provide letters to the Civilian Military component.

I am disappointed that Honda Financial does not support U.S. Federal Employees as we support our troops overseas. Very unpatriotic! I have made 3 auto purchases from Honda in the past. I will no longer be purchasing Honda autos from henceforth.
Desired outcome: Honda should support the civilian GS Military employees and authorize shipping vehicles along with our Military Active Members.
Honda Financial Services
-
Toll Payment
I received a letter on 01/24/2022 from Honda Financial Services indicating they paid a parking or traffic violation from MTA Bridges and Tunnels for my vehicle. The violation is actually just a toll. The total bill amounts to $57.50, which is well beyond the amount of the toll. I called Honda Financial Services and they confessed the amount of the bill was mostly due to late fees (third notice); however, I never received any notice at all. I only received the 01/24/2022 letter. Honda claims they never received notices one or two; only that they received the third notice, which triggered them to pay. I contacted MTA Bridges and Tunnels and they confirmed they sent ALL notices to Honda Financial Services.

Honda continues to tell me that I am responsible for the total amount of $57.50 and that there is no appeals process and that any supervisory review would result in no change.
Desired outcome: I am more than willing to pay the original amount of the toll; Honda should be responsible for the late fees, which make up the vast majority of the total.
This review was chosen algorithmically as the most valued customer feedback.
I called to make my payment as I always do and it did not take my payment the first time, the second time I wasn't given a confirmation and was told to contact customer service, so I did. When I spoke to the girl Jasmine she did not tell me that the second time I made I made the payment and she continued to wait till after taking another payment to tell me...
Read full review of Honda Financial Services
This review was chosen algorithmically as the most valued customer feedback.
This is Jinwen Yang, my information as bellow : VIN : JHMZC5F16KC005389 ACCOUNT # 437513303 I paid off my loan on Dec 28, 2021, but I have not received my title by now, I called this number which is the only contact in web : (800) 445-1358, I called at least 10 times, each time lisen the music at least 30 minutes, 2 times over 60 minutes, but never get...
Read full review of Honda Financial Services
Honda Financial Services
-
Payment
I paid for a lease extension after my lease matured. Honda repossessed the vehicle. I was told I could pay my car off in full or pay $400 to reinstate the vehicle plus additional fees from the agency that picked up the car. When this is their mistake. Absolutely horrible! I was charged the payment was cleared but they refuse to pay for their mistakes or return the vehicle.
This review was chosen algorithmically as the most valued customer feedback.
I purchased a 5 year maintenance program for my new Honda CRV at time of new car purchase (2020) when the car came due for service, I found out I was locked into the dealer I purchased the car from which is not close to my home, in fact I drive by another dealer to get there. I thought the program was through American Honda and I could take it to any dealer...
Read full review of Honda Financial Services
Honda Financial Services
-
Overdrafts
I absolutely HATE dealing with Honda Financial services they will over draft your account because they take their time pulling the money off your account for example I attempted to pay my car off on the 15 and it is now December 21 and the money is still on my account I have other bills being drafted from this account so when Honda finally decides they want to draft the money they end up over drafting my account instead of taking the money out right then and there or 1-2 business days like other business ITS RIDICULOUS and I'm fed up with them I do not recommend ANYONE deal with this company
Honda Financial Services
-
Lien release
Oct 2021
I paid off my 2019 Honda Odyssey and I never received the title. When I called Honda Financial Services 2 months later, they agreed to mail me something in the mail that will release them as a lienholder. I received a notarized RE227 form and a letter stating that this is a lien clearance. I tried to process the paperwork at AAA but they can't do it. I have to go down to the DMV to remove them as a lienholder and request a new title. I have financed car loans with other banks, credit unions and other financial companies and all of them had removed themselves from the vehicle title once the car is paid in full. Honda Financial Services said it is the owner's responsibility to remove them as the lienholder and go down to DMV to do all the paperwork. Bad customer service and I will never ever buy or finance another vehicle from Honda again.
Desired outcome: Apology and change company paid off / lien transfer policy.
Honda Financial Services
-
Waiting for lien release
Account# 00000150977175000
2012 Honda Odyssey
Mailing Address and email:
6624 N Canton Center Rd, Canton, MI 48187
[email protected]
Waiting over 10 days after on hold (check you phone logs) for 45min- one hour each after 4 days trying was promised that my lien release will be mailed and emailed:
Our 2012 Honda was totaled after an accident, AAA of MI offered $21, 000 which we've put towards new Honda (big mistake was thru Honda Finance!). We can't get our check unless lien release with signature is mailed!
Please overnight!
Desired outcome: Lein release
Honda Financial Services
-
Paid off lease but can NOT get the TITLE
This is the most ridiculous process. I paid the car off June 3rd. I completed the paper work for the title and we still DO NOT HAVE it. The staff you have answering the phone are NOT helpful and have been taught what to say that really means nothing. I would never ever buy or lease a HONDA again.
I am currently on hold and have been for the last 48 minutes. I called last week twice and was on hold for an hour each time.
The staff need to have a better process for handling phone calls and knowing what the right answer is.
I can't help but think that had I not paid it off and one of your dealership was asking for this it would be there already. This is NOT customer service at ALL.
Desired outcome: Send the title!!!!!!!!!!!!!!!!!!!!!!!!!!!!!!!!
Honda Financial Services
-
I am complaining about Honda taking two payments out in one month.
I am complaining about Honda taking two payments out in one month. Honda rep is making it hard to speak with a manager after my claim was submitted. All I want is my refund back on my bank card. As an Honda employee I'm really disappointed. 3 different reps did not help. I will also email Jeff Conrad who is senior Vice President and general manager at Honda division. My email is [email protected] if anyone would like to contact me.
This review was chosen algorithmically as the most valued customer feedback.
To whom it may concern, In accordance with the Fair Credit Reporting Act Section 611 (15 U.S. C. § 1681I), I am practicing my right to challenge questionable information that I have found on my personal credit report. I do not approve the information listed below and request that you investigate further. Issue 1: remove 30 day late payments notice from my...
Read full review of Honda Financial Services
We are here to help
16 years' experience in successful complaint resolution
Each complaint is handled individually by highly qualified experts
Honest and unbiased reviews
Last but not least, all our services are absolutely free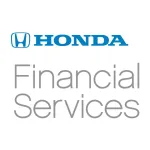 Honda Financial Services contacts