Telkom SA SOC complaints
2457
Telkom SA SOC
-
adsl line
I order a ADSL Line from Telkom on 16 May 2018. I made my first payment on the 28th of May. They only came and install everything on 22 June 2018 after numerous phone calls and hours hold on. Well I still do not have wi-fi. The modem is in my house but is not working. On the 25th of June I started to phone again, then they said I am still not registered and then they advise me to the technical department, they send me to new contracts, everyday it is the same answer, I will be on their server in 24hours etc. or it is a technical problem, the most excuse their servers is off line. I already made my second payment on the contract but no one can give me any feedback on why my ADSL is not working. I tried to chat on line but they cut me off as soon as I start to ask to much questions. Well today I asked them to come and remove their equipment from my property because I can't pay for something I don't have, mean from 28 May up untill today I don't have anything. I need this service to do my studies

The only Ref nr I have is 3275738
Telkom SA SOC
-
telkom data was bought and not received via my bank 25-04-2018
I bought r139 telkom 2gig data via bank and it has been over 2 months and with a case number and numerous phone calls and empty promises I still have not received feed back or my data... I spoke to numerous agents and promising that a manager or technical person will contact me and after numerous 72 hours waiting period... Still no response. I supplied proof that money went off my bank on the 25 april 2018 and up till now no response or data... I am so upset as I paid for something and has not received data... I have never experienced this and frankly I am furious about how telkom treats their clients... All I want is my data that I paid for... And hell with the long wait and unsuccessful attempts they need to make up with their bad surface... I hope with this complaint that someone will see and be able to help with my problem...

Hope this helps me to get what I deserve... My data and for the long wait at least extra for their bad surface on how they just ignore a situation...
Telkom SA SOC
-
paying for a line that is not working for over a month!!!
On 28 may 2018 I have reported a faulty line at my home (016 454 8295) (fault reported ref no 23523469) and to date nothing has been done by telkom to fix this problem. Each day I will call in and ask what the hell is going on and every time the agent says that the cable has been stolen and they await a new cable, and unfortunately there is no turn around time on this matter. Well bullshit! How do telkom offer a service but cant give client service? I am sick and tired of hearing the same damn story over and over, when will telkom catch a wake up and actually start working for their money? Telkom sends me bills to pay for the service but its not working, so how come should I pay a cent on my account. I have waited long enough and heard enough bullshit stories, I demand answers and I demand my line being fixed and my services working! If telkom cant provide us with a service, why don't you rather just close your pathetic doors then? If you cant fix my line by friday 6 july 2018, I demand my deposit back and my serviced cancelled. I will then go elsewhere and find a supplier that can actually do their jobs for once!
Telkom SA SOC
-
telkom: placing line in holding pool
It is 3 weeks now and after many calls, insults etc, the Telkom line is still not in the holding pool. We changed from service provider due to Telkoms poor service, which they just proved once again.
The Telkom technician spoken to today at 09:38, admitted that placing the line in the holding oiol should have been done weeks ago. It is not a difficult procedure, yet Telkom personnel seem to not be able to do their work, properly is rather, at all! Sales department do not even answer. I have been battling since 08:00 until 09:50. This has been my daily battle! Is there anybody competent enough in the Telkom realm, that can sort out our problem. Telkom your service is not world standard not even third world standard!
Order: 258756441A
Order: 3270715
I challenge you to listen to the recordings and hear first hand, the lies from your personnel. One of your personnel practically accused me of lying! No wonder everyone I know is moving away from Telkom, your service is worse than poor
Telkom SA SOC
-
fixed line & adsl
Willie Bekker
Acc no 434776330001 (NP Bekker)
Case no: 23513396

On 19 Jan 2018, we submitted notice of cancellation of our Telkom account (held in my wife's name). We received automatic confirmation from Telkom (service cancellation) on the same day.
Today, we were declined for a home loan due to an "outstanding" Telkom invoice. We were fully paid up until end of Feb.
However, Telkom kept on sending us new bills. After monthly follow ups we believed the issue resolved when we received an sms, stating: "case resolved", at the end of May.
I expect Telkom to contact the relevant bank and clear my wife's name.
I expect Telkom to write a formal letter of apology for this defamation.
I will also investigate filing for defamation and damages against Telkom.
I would REALLY like them to find me the house that I now missed out upon! Given their track record, I doubt this will not be the only one they cannot do.

Willie Bekker
Acc no 434776330001 (NP Bekker)
Case no: 23513396
Telkom SA SOC
-
prepaid landline 011 472 0452
I changed from a regular phone line to a prepaid line as i can't afford to pay for a cell phone and a landline we were told to buy R198 voucher to receive calls for the year. What we weren't told is that i was still in a monthly billing cycle. I called the call Centre and held in for a very long time listening to the same boring Messages before speaking to a consultant. I was told that i can change from a monthly billing cycle to a yearly cycle and to go to my nearest Telkom store which is Clearwater Mall. The Guys there told me thus can't be done.
Please can you e-mail me the correct form as i still have to buy AirTime and the line gets suspended and i can't receive calls

My e-mail address is [email protected] & contact no is 072 531 6384

Many thanks
Sharon Waspe account holder
Telkom SA SOC
-
relocation
Very frustrated and unhappy over here! We relocated in May and followed all necessary step in order to make the whole process as quick and easy as possible. We are already a month in and still no technician or call in sight! We are being billed for a service which is useless to us and not to even mention the call centre staff and service received! Every single time I phone (which has been daily and up to 6 times a day) just for the person on the other end to say ''Ah sorry we are offline" or ''I will have someone contact you back" WHATEVER! This has been an on-going frustration and I am at mu wits end with this service provider. As for the billing department, I am being over billed for ad ons which was never even part of the package and then this has also been a part of the delay in order for the relocation department to actually place the order as it has been showing in arrears as to which we have had DISPUTES LODGED! When will I be receiving the service of which TELKOM stands by and swears to? This is PATHETIC OVERLOAD!
Telkom SA SOC
-
fixed line cancellation
*Thursday 17 May: Telkom is telling me that Webafrica cancelled the DSL portion of my line, but how, if Telkom is handling my line?!
*Friday 18 May: Spoke to Hameeda, she mentioned that she will place an order to reinstate my DSL portion of my line. (247340601A Reference)
*Friday 18 May: Spoke to Angel 5:40pm and Angel said that I only have a voice line. I say yes, that is my point, my DSL portion got cancelled by who the hell knows, and I am not the one who requested it. She said she will place and order for my DSL portion to be reinstated.
*Friday 18 May: I spoke to someone at Telkom and they said that there is indeed an order on the DSL to be reinstated.
*Wednesday 23 May: I spoke to a male with a confusing name so I did not catch it, tells me that my whole line has actually been cancelled, not only the DSL portion, because I apparently told them that I am moving to Richards Bay, which I did not! He said he has spoken to his manager and that he will get back to me at latest 2pm. He did not phone me back.
*Thursday 24 May: Nomvelo, told me that Hameeda whom I originally spoke to on 18th, had instead of reinstating the line, placed an order to cancel my line and move it to Richards Bay. She told me she has placed a new order for my line (for Voice and DSL). 249248007A Reference.

*4 June 2018: Spoke to Marc who told me that he may need to cancel the entire order and that he will sort it out. Reference: 3206924

*13 June 2018: Spoke to Nomvelo @ 12:56pm : She says that at the time that she placed the order on 24 May, the screen did not give her an option to assign a specific number to this order, and that Marc had managed to assign a number to this order on 4 June which is still in progress and I must still wait basically.

20 June: Spoke to a female and she said that there is a new note on this case, which states that due to them introducing new system, there has been a slight delay.

28 June at 11:45am: Spoke to Daniel Naicker who told me, their CBS system is offline, and the order does not have a validated status, and advised that when I do call in again and speak to someone, they need to log my ticket with IT service desk because order does not have validated status. They must give me a reference number starting with 3. He tried to check on the system though, and he mentioned the order is on delivery stage for a number of 035 753 1653 which is the wrong number! This is Richards Bay! I DO NOT LIVE AND DO NOT PLAN TO LIVE IN RICHARDS BAY! He also advised to call between 8am to 9am as that is basically the only time the system seems to be online these days. He also mentioned the next person I speak to should go into my orders and amend the provide order, cancel off the cease part of move.
Telkom SA SOC
-
telkom landline wireless cancellation dated 19.10.2017
Date of cancellation. 19.10.2017.
Telkom wireless number 033 234 2006.
Jennifer Anne Scarr.
ID Number 6105 28 0669 087.

Despite submitting signed cancellation forms to various members of Telkom via their email addresses as well as submitting it twice via Telkom at the Pietermaritzburg Mall I have still had no success in cancelling my landline number. I have paid up to date until February 2018, and am still being charged for a phone line that was not working until about three weeks ago.

Please can you ensure that I am no longer charged and that my account is cleared completely and that my wireless landline is now disconnected.
Telkom SA SOC
-
mobile
Good day,

I applied for a contract with Telkom via phone-finder.

Before the phone was sent to me I rejected the contract and sent the phone.
even though I did not take the phone telkom is still debiting me for a phone I did not take.

When I called in Telkom told me that it belongs to a name I do not even know.
The staff members at Telkom is busy with Fraud, giving our banking details to unknown people to get phones with our money.

I want a refund on all the debit orders as well as for the penalty fees to be paid back to me.

Regards
Simone Chan-Sam
0720978391
Telkom SA SOC
-
upgrade 20 mbps vdsl + internet - ref no. 242170193a
Hi, I applied for an upgrade to my line on 3rd May 2018, to 20 Mbps VDSL+Internet. Called the sales call-centre 8+ time; emailed a Mandy Ntuli 3 times, without any response; visited the Telkom Store at Gateway, Umhlanga 3 times. Each time I've been informed that the order has been escalated. To-date nothing has been installed. Telkom needs to live up to its Promise, Vision and Mission Statement found on its website. Awaiting a response.
Telkom SA SOC
-
cancellation request ignored - legal action threatened
In 2017 March, I was approached by Telkom marketing department with a LTE package. It sounded good and I decided to try it out. Within the first 2 days of using it, I decided I did not want it as the signal was very poor. It kept losing connection. I also realised that 5G of data was insufficient for my needs. Within the first week I called Telkom stating my dissatisfaction with the product and requesting for the router to be collected. I was also notified at the time of the sale that there was a 10 day (I think) trial period. They have been trying to debit my account on numerous occassions since then. I had to place stoop payments on 4 times at the bank. It is now over a year and the router was never collected. It is almost impossible to get through to their telephone lines. The only times that I did get to speak to their agents is when calling from a Telkom store. I have now received a SMS threatening legal action, blacklisting, What should I do?
This review was chosen algorithmically as the most valued customer feedback.
My husband holds a Telkom contract where we have an ADSL line. In February 2018 we upgraded from a 2mbps line to a 4mbps line - as this is apparently the strongest line available for us in the area at the time. In this time, we have have not once been receiving a 4mbps linse speed. At best we get a 2, 8-3, 2 mbs and after 17:00 we have very little or no...
Read full review
Telkom SA SOC
-
disgusting customer service
We are already existing clients of Telkom.
We applied for a second fixed line to be installed, the application was done on 28th April at Blue Route
Mall in Tokai.
The original landline was upgraded to ADSL last year BUT NOT through Telkom.
The second line was to be upgraded to ADSL but also through a different internet provider.

Before installation was done I waited everyday with open doors for the Open Serve technician to arrive, to my amazement i was disappointed daily. After waiting 7-14 working days i then contacted Telkom to the call centre number for feedback. We were advised that the order was cancelled because the technician tried contacting us 4 times, even after I gave the call centre agent different contact details, we were also advised by a Telkom agent that the technician commented "customer out" which is impossible.
As my frustration grew i contacted Telkom daily to speak to a manager, every time i get told the same thing that all the managers are either in a meeting from 8am - 5pm (which is actually ridiculous) or their specific manager is not in work on that day. I was informed that because managers are in meeting the only thing they can do is take my contact details and the manager will contact me the next day with feedback.
to this day i still have not received any feedback from any manager with regards to this incident.
I have so much incident reference numbers but nothing has been done. Incident escalations take 24-72 hours to be resolved.
I then expressed my urgency for this new line to be installed because its to be used for my work.
Everyday i called to speak to a manager and everyday i was told a different story.
The call centre agents have little to no respect for the clients even stating that they were unable to get up and check for a manager because they were in a wheelchair which I after found out to be a blatant lie.
The physical installation of the new fixed line was half done on the 15th of June then later completed on the 18th June.

Between May 1st and and June 25th I have been in contact with Telkom customer service and everyday i was told
a different story. After installation was completed we immediately took the original handset and put it into the new line and contacted Telkom from the second number regarding the second number. They advised i must contact the ISP to have the line upgraded to ADSL, contacted the ISP and they advised there is a pending DSL transaction on the line from Telkom when no such request was made from Telkom on our behalf. Contacted Telkom once again and then found out that the new number was still under a different account holders name.

Telkom have yet again advised to wait an additional 72hrs to have Telkoms IT department to resolve the issue with promised call backs.

Telkom have monopolised the industry and its a shame that the call centre staff are incompetent.
Telkom SA SOC
-
service and cancellation
I cancelled my service for ADSL as well as voice service beginning of October 2017 and again November I have called in numerous times and was advised it had been sorted out and credit had been passed even on the interest, however I still keep getting bills and interest etc.. I called in again to be told it was not cancelled due to ISP which is really proof no one actually knows what they are talking about or just don't care as the account is now only for voice and not ADSL (ISP) The service has not worked since I cancelled but yet the billing keeps coming. Really Telkom you need to get your house in order. I have sent my mail to numerous consultants who all said they will get back to me yet no one even bothers.
0126570315
Mon 2017/10/02 06:36= 1st cancellation
Wed 2017/11/01 17:09= 2nd
Tue 2018/01/16 08:32= 3rd
Mon 2018/03/19 09:32= 4th
Tue 2018/06/19 13:40= 5th

My original message:
Please cancel the below number (PLEASE ENSURE CANCELLATION OF ADSL AS WELL) I have already cancelled with provider
Telkom SA SOC
-
adsl fixed line
The relevant number for this complaint is 041-9220000. It is a fixed ADSL line for personal use. The ADSL line was installed on 13 January 2018 at my office. It was not working, or working at such a speed that was inoperable. I had to restart it a couple of times a day, but it did not function correctly even with this effort. It was not operation until end of May 2018, yet I continued payments. In this time I logged this fault several times with no outcome. I logged my first fault on 13 January, 14 May(It was closed the same day without it being resolved), 15 May, 22 May and today being 27 June 2018. I think it is fair to ask 4 months of credits passed for this non-service issue. I hope you can assist.
Telkom SA SOC
-
not being able to be issued with a portable hand set
On 29 jan 2018 I submitted an online request to have my line transferred. I had sold my house and was going to be moving into a retirement complex.
Since the installation in march 2018 I have made over 40 phone calls and have visited the telkom office at lakesdide mall, benoni on 5 occasions.
Noone is able to provide me with a phone that I became entitled to when I did the on line transfer request.
Everyone says: they will do it, I have emailed the back office to do the delivery, I have emailed the store manager etc etc etc and so it goes on.
On 011 4270013/1287 x 40 + calls - I have spoken to maxwell on numerous occasions, mark, pabi etc etc
In store I have dealt with many consultants but only started keeping notes from 29 may 2018 - michael khumalo, modi, anneli staats in back office, ntabiseng etc etc
Telkom SA SOC
-
telkom service not cancelled, keep getting billed
Telkom acc number 335127380 refers - On 28 Feb 2018 I sent cancellation of service. Telkom acknowledge cancellation on 17 Apr 2018, but they kept billing me. I phoned and complained on 30 May 2018. Complaint reference number 23529215. They admit they made a mistake. I received an SMS on 6 June 2018 that my case number has been resolved. Again I received a bill for July. On 25 June I tried to contact Telkom and asked to phone me back, I have not received any communication as yet.
According to me I do not owe them anything. The last bill should be subtracted from my R700 deposit.
Telkom SA SOC
-
service
Ok well I had a cellphone contract with telkom which ended on the 7th of december 2017, I was advised to submit the cancellation form 21 days before the end of contract which I did submit, but my contract was not cancelled, even now they still deducting money from my account. Iv called several times and spoke different consultants I explaind my frustration to them but nothing was done, im no longer using the sim card, I only use it when I contact telkom as I was once advised by one consultant to remove it from my phone. So please I need help with this. I can not keep on disputing their debit order every month as the bank charges me for that. My monthly payments was r249 but I was surprised this month when they deducted r700 and im being charged r40 by the bank to dispute the debit order. Kind regards qetelo malefe
Telkom SA SOC
-
request to make monthly payment
Good day, I have logged so many calls, and I get the impression Telkom is just not interested in helping me! They decline my payment offer, so in terms of the customer protection law, it means that they do not accept me paying off on al large amount

I got 5 Cellphone Contracts from Telkom.in Dec 2 of the phone where stolen, I notified Telkom and Blocked the phones, and yes I understand your contract rules. I then asked Telkom to please seperate the bill for the 2 phones that was stolen, and I have continued to pay for the other 3 contracts that are now suspended due to the outstand Contract money that is owed to telkom! I am prepaired to pay back the money for the contracts that was cancelled, but I cannot afford to pay the full amount at once, and now I am paying for 3 contracts that I have no use off! Please I asking very nicely for Telkom to please help me to this regard?
We are here to help
16 years' experience in successful complaint resolution
Each complaint is handled individually by highly qualified experts
Honest and unbiased reviews
Last but not least, all our services are absolutely free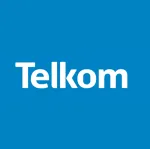 Telkom SA SOC contacts