Telkom SA SOC complaints
2468
Telkom SA SOC
-
landline service
In December 2015 a lightning strike caused my Telkom land line to stop working. My ADSL internet line is still working. I reported a fault on 21 December 2015 ref. 1295CRK211215 and although Telkom smsed me to say the fault had been repaired it was never repaired. I again reported a fault on 8 January 2016 ref. 1276DRK080116 and when telephoning 10210 to ascertain why the landline is still not working I am unable to have the phone answered by Telkom - 2 phone calls of 25 minutes or more from my cellphone on 11 January 2015. My neighbour, whose landline and ADSL internet line were affected by the same lightning strike had their line repaired within 3 days after 21 December.
Telkom SA SOC
-
line installation
Good day I want to complain about my Telkom line installation (number:133208381). I have request a move of my Telkom line for the 15th of Dec 2015. I have received an acknowledgement hereof on the 14th of December. Thereafter a got many sms's saying it has been scheduled on a specific date (17Dec, 22Dec, 24Dec, 28Dec(three times), 5Jan, 7Jan, 9Jan). On the 17th Dec a technician came, told me he is coming back and then just left never to return, on the 22nd of Dec another came, complained the whole time that his bosses are unfair and then just left never to return, 28Dec another one came (very competent and clued up!) eventually told me that cables need to be connected underground and then a 'spare' would free up and could be connected. He said all this would happen before new year's. I specifically asked the line to be moved through that time because I was off on holiday. Now me and my wife are back at work. Also of the 7 times that installation was scheduled, and I waited like a fool at home the whole day, only 3 of the appointments someone came! The 08th of January 2016 I escalated the order (Escalation 804494) but nothing! I can't wait all day, taking leave from work just so the guys pitch up 50% of the time. Completely unacceptable! It has been a month waiting period without internet, having to phone the call centre from my cell phone, costing me hundreds of rand literally! Then having to pay a full month's line rental and services.
Telkom SA SOC
-
no internet
CapeCrete has been struggling with their Internet for the last 3 months. We have not had any internet since 10 December. You keep on sending technicians to work on our internet and every time we get some pathetic excuse why it is not working. I will tell you what is not working, our business lost over 1000m² in flooring to our competitors. To date we still have no internet, it is a new month and we simply cannot generate sales without communication to the outside world. You would have thought that you are so advanced by now that the problem could have been solved. Every time you need to speak to Telkom we hold for an hour and longer just to be told, we shall lock the call. How many times must we persevere while a fat useless, stupid CEO at Telkom sits in a chair without any clue what is happening to Telkom. You have the monopoly and just could not give a tosh about your Clients. The previous reference was: Ref 169cwk101215, how many do you want? What does it take to have a workable internet at Telkom for a promising business?
Telkom SA SOC
-
land line not working
Reported complaint on 22 December 2015 to the customer services technical department and got reference number 228CTK221215 from telkom. Called the call centre on monday 4 January 2016 to check on progress. Given reference number 803054 and advise that in 48 hours technical team will come to check the problem. No joy. Very unhappy client. NO service on the phone. check telkom website tracking for faults and this matter has not been check or taken up to there technical department to open work order. Kindly telkom can you do your work. Must pay for the service but no services delivered.
Telkom SA SOC
-
late / no delivery
Telkom replaced mac authentication with eappeap registration (Username and password registration) without notifying their customers. Since I have 2 accounts on telkom, I discovered this change when I logged into the self-service portal & the mac address input had been removed on their website. I called telkom asking how to change the mac on my account & I was put on hold for several minutes while being transferred to multiple departments & none of their customer care call service people knew what I was talking about. I took the initiative to visit the closest telkom direct store. While I was there no one could provide me with any assistance, instead I was asked to go to the next branch—a block away. Frustrated with the experience, I posted a complaint at hello peter & telkom immediately replied giving me a reference number: sm169771 I did research on how to connect with the new 1 telkom connect & followed all the steps listed: http://mybroadband.Co. Za/vb/showthread. Php/783077-new-wi-fi-authentication-enhancements-for-telkom-subscribers-and-non-telkom - and still I can't connect. I sent multiply messages to telkom via twitter dm inquiring about my case & still I didn't receive any resolution to my issue. 42 days later I posted a second hellopeter complaint about telkom. I received a reply from telkom another reference sm169771 & still no assistance or resolution to my issue.
Telkom SA SOC
-
phone line is dead
Called Telkom on the 21/12/2015 got a reference number. Called the call centre to check on progress. Call centre agent said they could not help as the line is being tested and could not estimate the duration. I Could not escalate my complaint as there was no option to do so. Just have to wait! I am a GP in a residential area and have not had telephone/fax service for over a week. Telkom's standards have dropped significantly. I received better service from Telkom 10 years ago. Technology has made Telkom clumsy. My Christmas wish is for a better Telecommunication system/company.
Telkom SA SOC
-
bad service from parow centre
Good morning I have a contract with telkom mobile I been to the store in oct/nov abt the new deal and ordered 2phones.. I did the paperwork and the consultant said the phones is in order.. I waited till yesterday the 22dec and phone them only to tell me the phones is still out of stock and will only get it in the new year 2016 january.. I been to mtn/vodacom/ and cellc and they have the same phones and in stock also.. Here im praising telkommobile for being the best.. Now I have to cancel both my ccontacts with telkom and go to another network.. As I spoke to there consultation few times to cancel my 5 gig data that they bill me almost r400 every month.. But yet they still charge me every month then I have to phone in.. Cant do a thing rite! So im not very happy telkom mobile
Telkom SA SOC
-
lack of service
Telephone no 011 6646459 Reported fault on 21/10/2015 ref no 801crk211015 07/11/2015 Tecnition called made an appointment for 07/11/2015 Did not turn op 08//2015 Got sms to say service was restored Telephone still out or order 09/11/2015 reported that phone was still faulty new ref 85crk09112015 15/11/2015 Technition arrived at 10:30 and left at 1:30 said he needed help 23/11/2015 phone again ref no 785144 was given 30/11/2015 no correspndenseor any communication Phone still Faulty 2 days short of 6 weeks
Telkom SA SOC
-
cell phone
We have a contract with Mobile Phone contract with Telkom for my daughter that is capped at R259 per month. They simply went and increased the cap to R759 without my knowledge. They claimed that they sent a sms stating that if you do not reply "no" then the limit would be increased. Big surprise when the account came through at R759 in stead of the fixed contract fro R259. This is illegal and should not be condoned by a company such as Telkom. I am considering legal action as this is a principle issue to me. What will they do next. Some people can really not afford an extra R500 per month that they did not agree to. Something should be done about things like this.
This review was chosen algorithmically as the most valued customer feedback.
AD Malan id 9107220217081 Tel nr: 012 3310189 A/c nr: 539901809835 Address: 614 16th Avenue Rietfontein The following are the complaints I have regarding my ADSL account with Telkom. 1. Incorrect billing (initially was advertised for R580.00 mthly with all costs included) but on receiving the 1st bill the total was more than R700.00 (false advertising) 2...
Read full review of Telkom SA SOC
Telkom SA SOC
-
I have not hear anything from them and my land line is still not working
Good day, my land line work up and till my son's phone was supposed to be installed on the 23/10/2015. The technician was there but did nothing about the installation of his phone. In stead he mest up my land line. From the time that the technician left my land line was dead. I have tried to reported it at Telkom Kolonade Retail Park, on the 24/10/2015 where the customer service just put an blue and white paper in my hands and told me to phone Telkom 10210. So I did and ever since then I still don't have use off my land land. I have received several sms's that said my services has be sorted out, but as soon as I reach my house there was nothing. I have so many fault reports nr. 152CTK061115, 438CTK041115, 135CTK261015... So I am very very un Happy with the results of this matter. I did contact 10210 again Tuesday the 17/11/2015. Where I have been told that the lady will send this complain to her supervisor. It is the 19/11/2015 and I have not hear anything from them and my land line is still not working.
Telkom SA SOC
-
adsl line fault reported 3 weeks ago
No one till now have not even called to say they don't have technicians to work on it or called to say they will look at it... Nothing... When I call the helpdesk... All I get is "I will escalate, I cant do anything more" wtf!? I have a home office and without my line I cant do my work. Mobile data charges is through the roof already.
Telkom SA SOC
-
broken and or dysfunctional line
Good day this is a letter of complete and utter desperation! reason: malfunctioning telkom line 021 911 0883 client : dr nd fisher-jeffes, neurosurgeon 105 panorama medi clinic, rothchild boulevard, panorama broken line : 021 911 0883 reference :251cwk061115 (friday 6/11/2015) escalation: 777748 (monday 9/11/2015) background: as telkom's records will show this line was reported as dysfunctional in october –we were getting a ping of up to 357 on a 4 mb line. this could not be resolved as we were connected to the parow exchange by land line. after I did extensive homework I resolved the land line question by reporting the line again and requesting it be linked to plattekloof exchange. wonderful! we could actually work with ping of around 22 and download over 3 mb. since wednesday evening last week no telkom one whatsoever. mweb confirmed parow was not receiving service. friday morning I called from home to report line directly – after waiting for ages my call was dropped without being given a reference. nothing was done. I called again later in the morning – lesedi took my call, confirmed his lady colleague had not logged the fault, insisted on my husband's details; insisted on being able to speak to my husband personally to verify his id number. as I was at home downloading emergency e-mails I gave him the practice line number. after verifying the id number he spoke to carine the bookkeeper, undertook to forward it as an urgent problem, took her cell phone number in case someone needed to come to the office over the weekend. she received the reference for the fault report but no calls or messages – she had her phone with her the whole weekend I called at 8h00 this morning – spoke to nadine – escalation reference 777748. she reported that the technician had tried to contact ronelle (myself) on saturday. I did not receive or miss any calls on my cell all weekend. carine had also specified that any calls should be to her as I was to be out of cape town. I have just called again and spoken to sylvia – she can give no answer. our network technician and m-web has checked the modum – it is in good order but the line is not working. please this is a busy neurosurgeon's practice, dealing with very sick, high risk patients. we cannot function like this. I have now had just short of 6 weeks of intermittently broken or inadequate service and beg you to get it sorted out immediately. please acknowledge receipt of this mail and contact me urgently mrs r fisher-jeffes contact: 0837868104
Telkom SA SOC
-
8ta new cellphone contract
I started a new contract in October'15, after numerous times going into store at Alberton city (I work in Heidelberg), stay in Springs. There were problems with the server everytime. Got the phone on 9October. I advised that I need to port from my cellc contract, keeping my number, my contract expired in April'15. I was advised that it would be fine to come at end of Oct and port then. In the meantime I received a bill of R872.00, and was advised at branch on 6 Nov, that I should go to Cellc 1st and change my number to prepaid. At Autopage, they advised this is not how it works. Telkom should have done the port when starting the contract. I phoned the 081180 line and was informed to go back to branch. I cannot be driving up and down for no/bad service. At this stage I am considering to cancel the debit order until TELKOM sorts this problem, as I am now paying a CellC contract and TELKOM due to incorrect information and support from TELKOM. This is not acceptable!
This review was chosen algorithmically as the most valued customer feedback.
Photos more primary telkom mobile r ramoroka, lexy to [email protected] 15 hours ago details it seems the only time one can get the attention of telkom mobile is by voicing my dissatisfaction out on social media, so here goes… yet again appalling 'service from telkom mobile!!! A following innumerable problems experienced with this ineffective and...
Read full review of Telkom SA SOC
This review was chosen algorithmically as the most valued customer feedback.
I applied for a land line and went back numerous times to find out why nobody was contacting me, I then went back again after nearly four weeks only for them to tell me there was an outstanding bill for around R400.00 (four hundred rand) from the year 2000. I explained that I knew nothing about this amount but was quite willing to pay it, The lady that...
Read full review of Telkom SA SOC
Telkom SA SOC
-
problem with our internet dropping out every few minutes!!!
We went to your store for Help, advice, or even to purchase new modem this morning ( Sunday 18th October) Sadly the sales man was unhelpful, disinterested, and pretty rude! The state of the store after renovations is nothing but chaotic, people have no idea where to stand in the que, as there is no one telling them or a sign to inform people that they are only dealing with sales not problems! We stood for at least 45 minutes for assistance and we are pensioners! only to be told he could not help... the service is appalling and if this is the Future (as is on tee shirts) Well take me back to the past! Will wait for your response! 021 551 2323 [email protected]
Telkom SA SOC
-
contract cancellation
Good morning, I have a internet contract with Telkom mobile which I got when I used to live in Pretoria. End of last year I moved to Ermelo Mpumalanga due to working circumstance. I tried to cancel my contract with them because Telkom Mobile has no reception in Mpumalanga specially Ermelo where I live. They are charging me a cancelation fee that is more then the monthly payments till the contract expires. They also never explained to me that Telkom mobile reception is very bad outside of the city and I do not have access to the all networks option. They are unwilling to assist me, I opted to change to all networks option and even offered to pay more each month. I asked if I could change it to a normal voice contract with all networks option but they do not want to assist. I asked for cancellation to close down that one contract and take a new contract with all networks option now they charge me a cancellation fee of R1 100-00, the rest of my payments only amount to R800-00. How is this fair? Please assist in this matter. Kind Regards, Philip Hattingh 071 525 0979
Telkom SA SOC
-
telephone line repair
We first reported in March 2015 that the telephone line at our flat in Cape Town was dead. An engineer came, said he had repaired it and within 30 minutes the line went dead again. Since then we have tried on three separate occasions to get the engineer back again. The last twice we made appointments through the telephone faults line for an engineer to be at the flat at specific times on specific days. No engineer arrived on either occasion. The flat is not our main residence and we only visit from time to time, usually for short periods, therefore we contact Telkom in advance of our visits in order to give them time to arrange for an engineer. It is now October, we have been without a line for 7 months and have been charged line rentals as well as call out fees and all this has achieved precisely nothing. The telephone number of the flat is 021 423 1759 and it is in the name of my wife Maria Jacks.
Telkom SA SOC
-
land line not being fixed
Phone number is 0117286478 fault referance number is 400crk140915. Last night we had to use a neighbours phone at 10pm to make an urgent call. Our phone has been out of order since the 15th of september.We are pensioners and do not have to much knowledge about cell phones...Please treat this matter as very very urgent and get us back on line
We are here to help
16 years' experience in successful complaint resolution
Each complaint is handled individually by highly qualified experts
Honest and unbiased reviews
Last but not least, all our services are absolutely free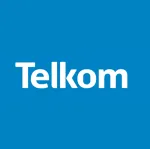 Telkom SA SOC contacts