Target
-
horrible customer service
I had the worst experiences of my life at your a local Target and I thought I should share with your corporate office what kind of image the people you are hiring have set for me and I'm sure others. I have always shopped at Walmart but on many occasion I have heard Target has better quality/brand items I buy, so at the beginning of this year I decided to try shopping there. 1st time it was no different than any other shopping experience but every time after was absolutely horrible. The customer service employees were rude. Some look annoyed if I asked them a question while others would tell me thats not their department and would just walk away. And to add the stores are typically messing, the managers Ive complained to show no interest to do anything, and to customer service reps stand around and chat laughingly with co-workers when lines are long. I now shop at Walmart again.
Target
-
red cards
Valued Customer

Given new card(s); one never used (debit card) used erroneously due to chip cards being mailed (appearance exactly the same)
Meant to use credit card (overpaid credit card to reconcile expenditure)
Spoke to customer service when bill received and bank fees/charges appeared
Customer service understood & agreed to waive all charges
Waived one of two
Contacted customer service again; Refused to waive
Bill in collections now
Interested in paying debt, albeit not $30 service fee
Great customer standing devoid of this interaction
Extremely dissatisfied customer
Account is worth more than $30 difference of opinion
Account in collections; Issue since 11 and 12 Sep 2011
Please advise posthaste @ [email protected]
Have discontinued/destroyed debit card
Prepared to dissolve relationship with Target entirely if matter cannot be resolved favorably.
Requesting escalation and only written correspondence point forward.
Next Steps:
Better Business Bureau
Consumer Affairs
Target
-
broken table lamps delivery
my shipment 3571325833 has arrived at 24/4/ 2017. the lamps are totaly unusable. all broken in a vandalist way, on purpos. i was looking forword for them to arrive. and I was so disappointed when I saw them. this are pictures of the lamps when I opened the package. i don't want this lamps in this condition. I want full refund.
smadar shainin

0522306601 /
Target
-
up & up
I have an up & up water pitcher which is a target brand but target no longer make replacement water filter for this pitcher. They do however make replacement filters for other brands. And their so called universal replacement doesn't fit their own brand. It's too small! Now i'm stuck with a useless pitcher. So much for their claim to reduce plastic bottles in the environment, now just bulky plastic pitchers?
Target
-
register service at newly opened store in sausalito
I went shopping today (Thursday 4/27) for the first time at the Sausalito store. I went through the self checkout scanning about 20 items until it gave me a notice that I can't go through self checkout with alcohol. Lenora came over and said that she needed to take me to a register and re-ring me up. I mentioned that they should put a sign up to inform folks. She didn't seem to appreciate my recommendation because she had a very unfriendly attitude with me the rest of the checkout time. I didn't get an apology for the inconvenience. I'm fine with a less than friendly attitude until I had issues with my credit card (swiped it too early) and she rolled her eyes at me. I thought after everything that was incredibly rude. She even seems like she might be at a manager level. Anyway, bottom line is she should be talked too about poor attitude in customer service. This new store will already have difficulty getting customers due to location so trust me ensure customer service is improved.
Target
-
lod
I have one LOD I work with who is a douchebag. She has yelled at me in front of customers several times...she is caustic, abrasive and has an insulting tongue. I dont know what her problem is, maybe she is not getting laid enough, who knows. I'd love to tell her to go screw herself but I cant. Yesterday I told the store manager about her and she said she will look in to the matter. Several other employees have had similar experiences with her. I'd love to take a baseball bat and splatter her brains all over the place. Her name is Terrie and she works at store number 1187. I hope she dies of the most painful cancer a person can get.
Target
-
huge difference in price online vs in store
I am a long long long time Target customer. I sing your praises regularly. I always pick Target over Wal-Mart whenever possible, even paying a little more some times because I prefer your company. I have never once asked for a favor, not even price matching to give you my business. I am aware you do offer it though.

I just found out today that you charge over $5 more per box of your Up&Up brand breast milk storage bags (100 count). I have been paying $15.50 in store, at every store I've gone to, only to find out you only charge $10.19 per box online. And with my Red Card you'd send them to me for free. Yet you charge over 50% more just to buy it in the store? That's insane. I'm absolutely furious with your company, for all the times I defended you or gave you my money. If I found another product at another store for cheaper, you'd price match to get my business. But in this instance you have no problem extracting an additional $5 from me every time.

I can't even express how seriously pissed off I am with your company. I have a 5 month old, and have been buying the 100 count box every week since she was born, 2 boxes a week the first 2 months or so. That's over $235 that I estimate I've wasted when I could have been ordering online. I am seeing red, I can't believe you'd do that to your customers. I was an exhausted, sleep deprived, stressed out mother driving to your stupid stores to buy what I needed when A. there is a Wal-Mart right across the street from me that I could have just given my money too, and B. I could have ordered online and had you pick up the shipping cost to send it to me. And never dragged my zombie-tired self out of the house. That is beyond stupid. I can't believe you'd screw your customers like that. No wonder people shop at Amazon.

You guys seriously need to re-evaluate your pricing and how it affects customers. If it were the other way around, more expensive online than in store, I could understand, because there is shipping involved. But to have it cheaper to mail it to me, without me setting foot in your store and inevitably buying something else while I'm there, is mind boggling to me. I am ready to shout it from the rooftops to anyone who will listen what a crappy way you do business for your customers. Facebook, Instagram, you name it. I am so upset, I honestly feel betrayed.

My Red Card may be going in the shredder at this rate.
This review was chosen algorithmically as the most valued customer feedback.
It leaks each time! I purchased it target brand diapers size 3 104. 12 hour leak protection as it is labeled. It is not our first time I purchase this box many times I think this is a defective one. I would like my money back as it is money back guarantee. I played 19.99 for them. It starts leaking as she standing or sitting. It is Major embarrassment as we are in public each time.
Read full review
This review was chosen algorithmically as the most valued customer feedback.
to whom it may concern, On 11/29/2014 I bought a 50 inch LED Samsung Television with the following serial number: Z5HU3CBFA10791E, and Model Number: UN50EH5000FXZA, i also purchased additional appliance insurance provided by Target for the amount of the cost of purchase of the product. the identification number for the additional guarrantee i...
Read full review
Target
-
store exchange
i wanted to exchange some things that my wife had perchesed, (i no longer have recipt) that is why i was only asking for store credit . the checker refused to do my exchange because my cdl would not scan . i asked him to just punch in the number and he refused saying its store policy to scan so i looked on return policys and no where on there did it state that they had to scan it so I brought that to his attention at which time he told me that it's not in there he said it's at his discretion whether he punches it in or not so I said so you can do it you're choosing not to for some reason he said yes that that's his discretion I disagree with that and would like him spoken to in my items returned at the earliest convenience.
Target
-
receiver
I am a vendor and I provide excellent service for Target on First Ave. in Evansville, IN... Day in and day out I execute my job exceeding my company's standards. Since Target has been added to my daily route I have been having major issues with the receiver in the back room. About 3-4 times a week I get a call from my boss saying that the receiver has called saying such and such wasn't done when it was clearly done. My supervisor has followed up by making her way to the Target store to check up on how I had done for the day only to question as well why he has called. Also, a couple weeks back I had a day off and the guy covering for me was in at 9:30am to service the store and was completely done and gone by 11:00am. Following his departure the receiver called and said the vendor had not showed up to fill the bulk end cap until one o'clock which was a blatant lie? I'm not sure where the animosity towards our company comes from being that we have never had an ill conversation, and he never actually had a valid complaint... I find myself going home to my family in an angry mood often on days that he calls my boss with hopes of hurting my reputation with my company. I have also stopped shopping at Target, which used to be my shopping place of choice. Please help me resolve this issue because I am at a loss of what to do...

Much appreciated
Target
-
staff at the store
I will never come back to Target store ever again! These people are terrible, their employees are rude!
I am disabled and I move with the help of a wheelchair. I went to Target store and received the worst service.
One of their employees said that I was causing discomfort to other customers and asked me to move away! That was a very rude thing to say in front of others! He could say that to me personally, but no he pointed that out loud that I wasn't wanted!
I left the store and bought nothing and I never felt so humiliated in my life! Please, Target, train your employees better, they are very rude and aggressive.
Target
-
same day pick up
Hey Target
If I order an iPad and cover for same day pick up
I expect your inventory to be live
If you charge my card I expect that
The product is in and reserved
Both items on order
If you come back hours later to say
Unfortunately one of the items is not in
I want the order canceled I'm told I can not cancel because I'm only allowed an hour after placing order
To cancel it
If you don't tell me with in the hour
That you are inept and have taken my money with out the product on hand
How can I cancel with in your time frame
Mr Dumb and Stupid retailer
Take note you suck at cust service
If I buy something and you cannot
Fulfill the entire order and I want to cancel
Entire order
That is my right
I don't want to hear you tell me you cannot
Cancel an entire order hours after it's placed
Cause it's already tracking
There is no fed ex on sat nite or sun
Is my response as it still in ur warehouse
Your inept system and employees only
Make my hatred for your company
Embedded in my mind for ever
You are not my only option fortunately
And I will go out of my way to not deal with you
Good job in leaving lasting negative oppionions about your bad practices
Target
-
customer service
Target cashiers have asked me if I was interested in their credit card every time I check out for as long as I can remember and I always let them know I'm not interested. On Wednesday, the cashier asked me not once or twice but three times if I wanted to apply for the credit card. How many times does a customer have to say no before they get the message and why does this question have to be asked every single time I enter the store. These poor cashiers have to ask every time and I'm sure they are as annoyed asking the question just as much as the customer is to get asked. Please stop asking. Believe me, I already purchase enough items at target to give them way more profits than their target card would benefit anybody. I should just stick to self check where I was headed that day anyway.
Target
-
service complaint sunnyvale ca
I live around corner from Sunnyvale CA target store I was just there yesterday went to customer service with a pair of pajamas two piece set and a pair of sweat pants both were gifts and I was given a photo copy of the roriginal eceipt I go to to do what I considered to be a simple with receipt tags and hangars and photocopy of the receipt since the giver used they're credit card she had given me a photo copy obviously she kept original receipt for her own reference the stuff was wrong size and colors and almost didn't get to do exchange the guy at counter gave me a hard time because receipt. A photo copy so he called the manager who said I guess one time over phone but then manager ends coming to customer service to actually again look at receipt himself and again say well do it this once time but not after this I was at a other target day before by where I was doing other errands your store at Westgate mall in San Jose CA and customer service was tending to a. African American lady and her three children in front of me she was swapping out one thing for another separate non receipt and receipt returns and no questions asked I think this would be considered reverse discrimination why does the return policy only apply to certain ethnic groups or people as individuals I'm seriously thinking about making a complaint. To bbb and consumer affairs and attorney general as well as Ada Americans disabilities act for a complaint I am perm disabled had to stand in line while they at first tell me no and night before no because I also got a altec Lansing speaker I had only wanted to exchange not even return even swap and I go to electronics theres only one employee helping a Indian man the man says he's going to think about what to purchase as a gift for someone so the guy eventually goes to assist me because the speakers are in locked cabinet and then same Indian man decides he's just going to get one of things he had been shown and the guy looks at me and says I need to help this guy so I'll be with you when I'm done well I should there in pain heater always up high in the store and I'm sweating profusely waiting and waiting so eventually go press red button on one of phones in store which gets another guy to help me I tell him what I'm doing and show him the one that was a gift and that I already went to customer service so the first guy leaves helping Indian man to make sure the guy helping me now carried the other speaker to customer service and tells him what I had already told him customer service said and to walk me over to customer service first off I didn't steal the speaker you couldn't they are in a locked cabinet and I don't do that anyway and I walked in with mine and went straight to customer service and even asked should I leave with customer service he tells me no just take with me to electronics. And the only reason. I got to even exchange was only option I was given due to your ridiculous policy now of non receipt returns to a maximum dollar amount people lose receipts you know not everyone especially disabled unless wealthy use credit cards etc mostly debit card or cash and I get told I can't do any returns no receipt for a whole year well I hadn't done any since last year when people bought me new move in household items and some I liked others I swapped for other items and I thought the policy meant next calendar year but I'm told you don't know when that date is and has to be year exactly no matter what month but has to be a year and when someone purchases a gift for you item goes on sale they don't have receipt and you tell me it's on sale so 20.00 knocked off the original purchase that's not fair to person who purchased gift or to person receiving gift only you make out on that deal I get all prescriptions on your store and my mother constantly shops at Antioch store she lives in Brentwood but she is considering canceling her card with you and discontinuing shopping at your stores until you stop docking the innocent giving sale prices on expensive gifts and telling yes and no according to ethnicity this is not right and I will go to media I'm sick of this and you don't accommodate disabled no separate registers or lines to wait in I won't be treated any different because I am white just like others won't because they're black Asian Indian etc
Target
-
store management
I was hired by another firm to work inside a Target store in Superior, CO, (outside Boulder). We operated under a "Letter of Agreement" (LOA) that was generated by Target corporate. My first shift was a shock as no one in the store was aware I was slated to work there! I had to get everyone up to speed myself (fortunately, I had a copy of the agreement with me). I mentioned the problem to the Leader on Duty (LOD). He said communication failures were an everyday occurrence at that store. I struggled to succeed for several months because those problems never changed. The agreement letter got updated several times and I always had to take a copy and go over it as management never did. The staff was never once informed. Near the end of the program, the staff refused to follow the agreement, and they lobbied a different LOD to get their way, even though I had given them the updated agreement recently. No matter, the uninformed LOD acted like he was my boss (he wasn't, the training specifically stated I was not a Target employee), because I worked for an outside firm. He told me to do whatever the staff wanted. I also explained that I had to way to report what the staff wanted (I had to file an online report after my shift which didn't allow for the staff's petty revolt and alternate choices). He didn't care that I had the LOA and he didn't want to read it when I showed it to him. This was about ego and power for him. He then falsely accused me of being unprofessional and I got pulled from the project! This was pure scapegoating and managerial dishonesty. I'll never shop at any Target stores again!
Target
-
customer service / air mattress
Will never shop there again. Bought an air mattress. After blowing it up, we noticed someone had tried to tape a hole. Carried it back and the customer service desk returned it for another one. I asked them if this one had a problem could I just get a refund. They said no problem if it was defective. Well Target doesn't stand behind their word. I carried the second one back and they said they couldn't give me a refund because it had been opened. How stupid do you have to be to think you can tell if it's defective without opening it. They refused to give me a refund or even a store credit. I left the store very upset. I came home and made a couple of calls and finally talked to a supervisor over at guest relations. He apologize but said he had to follow store rules. He was as arrogant and stupid as the other people I talk to. I understand rules are rules but when you sell defective products, the customer shouldn't have to pay for it. Will never shop there again.
Target
-
mouthwash coupon + cartwheel
I walked into the store to purchase a colgate Mouthwash, drove all the way there knowing there was a 1 time cartwheel offer and I had a manufacturer coupon...thinking no problem. Cartwheel for item CLEARLY reads you can combine a paper and a cartwheel even a target coupon for this offer (which I did not have). The young girl at the register couldn't understand why the offer wouldn't go threw and called over some help. Not sure of this woman's position but I assume manager...? She also said the register wouldn't let her go threw with the transaction. Couldn't she override? She couldn't understand but also wasn't willing to explain why she couldn't put my transaction threw...I'm feeling discouraged, all I wanted was 1 mouthwash, it's not like I want to clear a shelf with my 1 coupon. I've been hearing from several people that they are having issues at target with cartwheel offers from friends and not completely sure but thinking maybe I should take my business somewhere else! (Frustrated customer here)
Target
-
immoral credit card collection practices
I provided my ex with an authorized user card on my Target account in 2006. In 2008 we separated, I moved home across the country contacted Target to cancel the authorized user card. Target agreed. In the spring of 2009 I was contacted by Target stating the account had been maxed out and delinquent. I agreed to settle and pay the balance in return for the card being closed and settled in full i payed Target 2500$. Fast Forward to 2016 Target sued me was granted a judgement for the full balance and are now garnishing my wages for 5500$. This is not only dishonest but appears to be interest and fees way above usery. On a card with a 2500 limit my credit report now reports a 3750 charge off, per the local court house where filed the balance due is now 4400$ yet a garnishment of 5500$ has been levied against my pay check causing 25% of my after tax earnings to be stolen from me. The law firm that filed the suit is Midland funding. They refuse to answer the phone, return calls and the one time they have refused to discuss how the balance exists and has reached such a high dollar amount. On top of being unethical, and immoral is causing financial hardship. I am able to settle but due to the first time this was paid and still now being sued am not sure that makes sense again. In addition the usury amount of the balance is concerning and seems unlawful. This non valid garnishment is negatively affecting my ability to pay living expenses and college expenses for my child. This is unfair, unjust and dishonest. Despite my effort to contact legal assistance i continue to hear this is not an isolated occurrence and that their is little of no legal recourse for a Citizen. Can you help? This seems like an UN community type thing to do to a county taxpayer especially a civil servant.
Target
-
store experience and charge for wrong items
On December 18, 2016, our flight delayed and airlines loss our luggage. My husband and I had to stay one night at Chicago. Our taxi driver dropped us off at Rosemont Target store (no address on the receipt, only phone # 847-795-1760) to do shopping because we have no clothes to change and we need personal care items for our 10 days vacation.

The first cashier scan all the items from our shopping cart, but because he said my credit card was invalid, he tossed back all the items to the shopping cart and left. He said the receipt will store in the cash register.

My credit card still not work after I called my credit card company, my husband decided to use his card to pay. We went back in line and told the second cashier that we had all the items in the shopping cart and asked if he is going to scan them again. He did not bother to scan but randomly ran a receipt out from the register and said the total amount is $423.65. We did not check the receipt and left for our dinner. Our shopping time was between 8: 00 p.m. and 8:30 p.m. The store was not busy that night.

After dinner, we went back to the hotel, I did not check the receipt until around 11:30 p.m. that night and found out that the items were not belongs to us. The receipt charged for Baby, Pets and clothes. I called the store, the manager insisted that I had to go back there to fix the mistake. And he said the store is closing in 15 to 20 minutes. I explained to him that I only stay one night at Chicago And I was not able to make it because the store is going to close soon. I requested if he could pull out the receipt that stored in the cash register and I'll provide him the bar code of each items. but he refused.

After I came back to California, I went to local Target store and requested if they can scan the items that I could pay for it but store manager was not able to help. The store manager said the California system is different from Chicago.

On December 29, 2016, I called your Customer Care specialist, Sandra, I told her what exactly happened with that transaction, but she said I had to file dispute with my credit card company. My case # is 19961789 with Target.

I feel very frustrated because It was your cashiers that made this mistake . We paid for the items not ours. I have been trying to pay for the right amount for the correct items that we have. But it seems no body offer help to resolve this dispute.

My store experience on that night was not happy either. Not only both cashier not polite, the way the first cashier handled our items was not professional and seems the out of town folk are not welcome. He said advertised on sale item not apply/available to people who don't live there. The second cashier should scan all the items again instead of provide random receipt to customer.

Please be understand that only my husband and I traveling, we have no baby, no pet, the clothes on the receipt were not ours. Please let me know if you could resolve the mistake that caused by your cashiers. my e-mail address is [email protected]

Thank for your kind attention! And looking forward to your earliest reply!
We are here to help
16 years' experience in successful complaint resolution
Each complaint is handled individually by highly qualified experts
Honest and unbiased reviews
Last but not least, all our services are absolutely free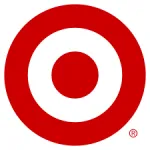 Target contacts