State Farm complaints
354
State Farm
-
Need to change agent.
Tried to contact new agent and they won't talk to me. My agent is not good about calling me back and has given wrong information about a trailer we tried to insure so was not covered when a tree fell on it.

Then last night we needed coverage for a travel trailer and again got some bad information after talking to three people and was told we had to talk to our agent and the agent would call asap, by midmorning next day. That is not asap.

We insured the trailer with Liberty Mutual because we could get hold of them.

Then my agent said it would have been covered as a new purchase, however, your 24 people don't seem to know that. They just kept telling me to talk to my agent. Since I needed it covered in case something happened as it is not sitting in my yard, we had to contact someone else.

I wanted to get a new agent as we are moving but a new agent won't talk to me.
Desired outcome: I need an agent that will call me back.
This review was chosen algorithmically as the most valued customer feedback.
I've been a loyal and diligent State Farm customer for 35 years now (since 1987-88 with Jim Witt in Salem, Oregon. We got coverage for the purchase of an Apartment Complex named Oak & Brick. Thereafter we made a purchase of a shopping center in neighboring Keizer, Oregon (The Keizer Village Shopping Center.) on behalf of my Japanese father-in-law (my wife...
Read full review of State Farm
This review was chosen algorithmically as the most valued customer feedback.
My roadside insurance left me standed for 3 hours on the side of 96 On feb27th of this year. Keep in mind I have full coverage and towing. After 3 hrs my road side finally got a lift to pick me up the 1 tow truck was out of my jurisdiction as I wasn't sure exactly where I was on 96 the 2nd truck hadn't got there at the time of me leaving but I found out the...
Read full review of State Farm
State Farm
-
Rental insurance cancelation
After, Speaking with Amie Kim my agent at 1246 N High St, Columbus, Ohio 614-586-8701

I requested to cancel the renters insurance in April. She stated that I would receive a refund of $47.00. Yet I have not received it after 30 or more days. This is the typical spin conservative, capitalistic companies do to customers. This is unfair and inequitable.

Benjamin James Snipes
Desired outcome: Send my refund check in the mail.
State Farm
-
Sending indoctrination books to grammar schools
I am a school board member in Colorado, a retired law enforcement officer and 66 years old. Your decision to wade into the politics of Florida is in itself a sign of very poor corporate judgement. The fact that you are funding transgender indoctrination books being disseminated to 5 year olds goes far beyond poor judgement. It is destructive of children.

I will not use your insurance company and will actively advocate others refusing to support your corporation in any way until you reverse course. You are in the insurance business. The opinions of your leadership on social issues have no place in the actions of your company!
Desired outcome: Reverse your policy and educate your leadership on keeping their social opinions out of the business of State Farm
State Farm
-
Your entire 'woke' company
I was searching for a quote of my 11 rental properties, home, business and auto and the Fox News State Farm Insurance LGBTQ+ information came up. In following up with several local agents I find that most did not even know about the problem and the others were outraged. In following up, several agents called me back and informed me of the State Farm response which only endorsed what was already an outrageous stance for an insurance company. I hope that State Farm Insurance goes the way of Disney's 'woke' agenda and stock value. I know that State Farm is a mutual company and hope the agent's affected grab some pitch forks and torches at the company's 100 year convention next week. It's one thing to get caught promoting LGBTQ+ to elementary age children but quite another to come back with a full-throated endorsement of the practice. You have sorely misread the American public. Good luck with that.
Desired outcome: Public denial of pushing a 'woke' agenda.
State Farm
-
state farm lying and over charging sense febuary
the jermy brown office of state farm in racine wi i been with them 8 years well i put 2 more veichles on in febuary i was going to swith to liberty muteal they gave me a realy good rate so state farm calling them in febuary i changed around the insurance for a cheaper rate so they changed all my insurence to full coverage and cosed me 60 dollers more a month called them every time i got a bill to ask them why did my rates go up they said oh sorry about that we will fix it next month and pro rate the overcharge and refund the over charge 3 monthes they gave me the same story then finnaly after getting everything right they said where not giving back the money we over charged 3 monthes at 75 dollers extra a month then the slap in the face i dropped them and told them i want the mony i paid in advance for the year will not do no business with them again
Desired outcome: like my refund but putting it out there for other people to see before doing business with state farm bad business does not make happy customers
This review was chosen algorithmically as the most valued customer feedback.
My name is Maureen Kirk. I have State Farm insurance on home and auto. Date of Loss: March 4, 2021 Claim # 03-20T8-35C My roof sustained wind damage. I was sitting out in my backyard when this occurred. The wind tore my gate right off it's hinges and slammed it into the back yard. In Arizona we have Micro bursts. A micro burst can pick up a moving...
Read full review of State Farm
State Farm
-
Auto insurance
Vehicle hit by two separate policyholders in two separate instances and trying to work with them and their network repair facility has been a nightmare. They are definitely delaying payment on purpose which has caused them to be sued in the past. Two incidents first accident 12/20/2021 front end passenger side hit in a school parking lot(hit and run), took a bit to figure out who the student was and get insurance info, second accident was due to weather on 2/14/2022 and their policyholder was following too closely hit the back end, both policyholders admitted fault. Took vehicle in for estimates on 3/15/2022, their network adjuster/repair shop submitted wrong estimates initially, I asked for corrections, they submitted corrections. State Farm claimed for over a month that they weren't receiving updates, wrong department has claim(total loss) it is being transferred to another department(happened twice). Finally just had shop send me estimate and copy me on emails to state farm because as you would guess, today they claim they only received the one estimate which was incorrect per 5/5/2022. But once again it is with the wrong department and needed to be transferred so they need just a few more days.
Desired outcome: Pay claims in a timely manner, escalate claims when they have not been paid in a certain period of time, provide a specific contact for claims rather than going through different people each time and getting different information.
This review was chosen algorithmically as the most valued customer feedback.
On April 20th an adjuster came out to review damage for a claim filed with State Farm on April 6th. Adjuster was friendly and courteous. Once he finished his inspection he set down with my husband and I and pointed out that the roofer who had submitted the claim on our behalf gave a loss date of 4-6-2022. That was actually the day we filed the claim. I...
Read full review of State Farm
State Farm
-
auto
State Farm is a joke, and has always been. Everyone in my neighborhood suggested that I choose another insurance company but I didn't listen, and I wish I had of. They are always looking for excuses not to pay for damages, and they never fully pay for repairs, it will ALWAYS end up coming out of the policy holders pocket. I would never recommend them, and I myself am switching insurances.
State Farm
-
Customer Service
My name is Craig Lewis - Claim # 08-32Q2-43D

Today (4//20/22) I received a call from Jasmine (regarding a accident claim) responding to a previous call I had with Desiree. My concern with Desiree was I didn't understand why I would have to go out of pocket (deposit for rental car) for anything related to the accident since the accident was the other driver's fault. All the repairs to my vehicle were going to be covered under the other driver's insurance policy. Desiree stated that she understood and it was just a policy of the rental companies but she wanted to escalate the issue anyway. So today Jasmine contacts me at 12:37pm to find out what my issues were and I explained to her my conversation with Desiree. She basically tells me the same thing that Desiree tells me however I explained my reasoning behind the concern. I told her that I felt it wasn't right that we as the victim of the incident should not have to coming out of pocket for any fees or charges. I'm assuming Jasmine grew a little frustrated because she began speaking over me and literally told me that we are going back and forth and not going anywhere (summarizing her words but I'm sure you will get it on the tapes). I began to get frustrated over her talking over me so I hung up the phone.
Desired outcome: My desired outcome to ensure that your customers get a better customer service experience moving forward. I'm assuming she is someone from your leadership team so I expect more from my experience from her.
State Farm
-
Renters insurance
The agent never went over the policy, coverage etc. I moved in and not even 24 hours later water backed up and the company initially said they'd pay they took forever to respond and answer questions, I lost my bed and had to sleep on my sofa for 6 mo and then a jerk supervisor because I had to ask for one denied my claim and she must've already known, the did not allow me to submit the plumber's report, they left me hanging and even now I am still suffering, I am having issues with my landlord! I hate State Farm! then the bastards wouldn't allow me to cancel my policy! TRASH
This review was chosen algorithmically as the most valued customer feedback.
I have had State Farm insurance, consistently with the same agent, since Oct 2008. I have my payments auto drafted from my account. My policy was for full coverage. I am in college in another state however I retained my residency in the state where my insurance was out of. This was not an issue until an accident occured involving my vehicle which was not my...
Read full review of State Farm
This review was chosen algorithmically as the most valued customer feedback.
Claim Number1631B065W on 2/25/2022 I was involved in an accident which your client policy number262-5187-B26-16 ran into because she failed to clean ice off of her windows. I saw her backing out her drive so I stopped to see what if she was going to stop because of ice on her passenger side windows she did not stop. I remained stopped on my side of the...
Read full review of State Farm
State Farm
-
Accident with one of your customers
Your customer (state farm) ran a red light, hitting my truck in the rear driver side. Happen on 3/8/22 at 2:58 pm

I file a claim and provide state farm with all the information they need to start working on a claim. police report, customer name and policy #.

As of today 3/31/22, I have not received a call from state farm so that I could start the repair of my truck. I have call them 5 times but not getting anywhere other than a run around.

claim #18--31J8-95F
Desired outcome: Fix my truck and reimbursement for my losts
State Farm
-
Homeowners Insurance
Heard a fizzing in the wall in my condo's kitchen and saw water dripping on drywall.

I have to replace everything in the kitchen.

A company we have been loyal to with multiple policies is on the precipice of loosing all of our trust.

Needless to say, I told my rep. that I was aware that the pipe replacements and mold were my responsibility, plus the $500 deductible, to which I agreed.

State Farm refuses to help so far. I told them I would fight this shameful denial of theirs. Funny, that within 3 days I had 3 contractors here and they all said: That was no "slow leak."

They are scammers, until they prove my fiance and I otherwise. I'm saddened and disappointed that I will likely have to search for a company that doesn't do this to customers. What a shame to feel like this organization has gone down the tubes from what I thought it was.
Desired outcome: Repairs and replacement items reimbursed. What anyone who isn't brain dead should expect from their "homeowner's insurance."
This review was chosen algorithmically as the most valued customer feedback.
State Farm sent a representative that took pictures of houses in our neighborhood from the street. In September we received a letter stating that we had to have our roof inspected by a roofing company and comply with the roofer's recommendations. We had three roofers look at the roof and of course, all stated that we need a new roof. Gold Key Roofing did an...
Read full review of State Farm
State Farm
-
Home insurance roof
Hello we have had state farm insurance on our home for years. Over the past 2-3 years we have needed a new roof. We have had multiple adjusters including third party adjusters who have come out and said we need a new roof. State farm continues to deny. Why? At Christmas time is rained and our roof leaked. An adjuster came out and said we need a new roof.. and we were denied again. They keep saying to replace individual shingles. This is not approved by our city coding system. Everyone on our block has gotten a new roof. Is state farm waiting for our roof to completely crumble away or fly away before we can get a new one? Why are we seemingly the only people who pay for insurance and can't get a new roof when we need one? When is the point where we can get one?
Desired outcome: A new roof...covered under the insurance we pay for.
State Farm
-
Claim# 1331V397W
I submitted a claim for 1331V397W with agent Daniel Dennis. I provide damage photos, estimated for replacement etc., and he continues to give me the run around about my claim he stated was a full replacement of my pool. As of today he refuse to provide any manager assistance and originally refuse to go to a pool expert based on estimates.

I continue to reach out to get this resolved with not solutions. I asked for authorization to have pool experts to inspect for tear/down and he finally agreed verbally as its included in the overall estimate to pay. I had the tree removed from the pool submitted a receipt and pictures of the removal. Still no determination and final payoff so I can purchase a replacement.

I like this resolved as a 32 year customer with state farm.
Desired outcome: Payout for replacement of my pool with Watson in Offallon, IL as submitted with another estimated that was higher.
We are here to help
16 years' experience in successful complaint resolution
Each complaint is handled individually by highly qualified experts
Honest and unbiased reviews
Last but not least, all our services are absolutely free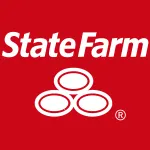 State Farm contacts