American International Group [AIG] complaints
36
American International Group [AIG]
-
Travel Insurance
On 02/06/2022, we were scheduled to fly to Cabo San Lucas. The flight was paid, the all-inclusive was paid, and out trip insurance was paid. On 02/05/2022, 13 hours before schedule departure, out flight was canceled. After 4 hours on hold with the airlines, I was finally able to rebook our flight for 02/07/2022. We had to pay for an extra night at the hotel in Indianapolis, and lost a night at our hotel in Cabo. When I submitted a well-documented claim to AIG, I was told it was not a trip delay due to the time frame, but a trip cancellation, so they denied the claim. I purchased this insurance through Expedia. According to their website:

This plan also provides coverage if you got delayed and missed a night of

your hotel stay.

I fell this is a misrepresentation and a scam by AIG.

I have previously submitted documentation of expenses.
Desired outcome: Cash reimbursement for $595.59 total out of pocket expenses
This review was chosen algorithmically as the most valued customer feedback.
On October 28th, 2021, I made arrangements to go and see my now husband in his home country of Canada. It was supposed to be a low-key affair, just us having fun and hanging out and taking cooking classes together. However, everything changed when I lost my passport. It suddenly turned into a, "how am I going to get back home?" kind of affair, and I wa...
Read full review
American International Group [AIG]
-
Travel Insurance
After over 20 years buying their travel insurance, I filed a claim and they haven't paid. A flight SJO to PTY where I had the Panama Health Pass, Boarding Pass and Seat Assignment. But a QR Code was added to the Panama Health Pass and it would not let me get it a second time. Clearly covered as stated in their policy. But they are asking me to call a US Number. I do not have a phone to call and besides am Mute. So only texting is possible. And e-mail serves better. But I will never purchase AIG Insurance again nor use their partner in crime Expedia again. In fact I will be boycotting all US based businesses and products and influencing all my collogues in at least 10 countries to do the same. I pity anyone having a medical claim and not getting immediate okay to proceed at the hospital. Simply a scam. Airlines themselves offer better flight protection and having AIG negates their better protection.
Desired outcome: Foyr a Class Action Law Suit to put their scamming company out of business., and corporate officers put in prison. Personally no compensation to me would be adequate at this point
American International Group [AIG]
-
Burial information
Our mother passed away, Saturday January 29th, 2022. Had to travel in from out of state. Went to the funeral home to find out that she had be duped into signing her insurance policies to a distant relative out of state. Needing to be able to proceed, the funeral home (for validity), myself, and others attempt to contact the person multiple times to no avail. Not certain if they are even alive. Attempted to contact AIG in terms of what might be the next best course of action. Sales answers immediately. Have been waiting a grand total of about 35 minutes in attempting to get some help from AIG when it is really needed. Reflects how little concern they have for customers at a very difficult time.
Desired outcome: We simply want to bury our mother under the policy that has been fully paid. Situation unprecedented even relatively common.
This review was chosen algorithmically as the most valued customer feedback.
John korah Fri 12/10/2021 9:48 PM     To: Fernandes, Jesline Cc: AE.DROPFILE.CL.EMEA; rani correct Jesline, This is absolutely unacceptable response and answer from your end to this claim. It is the responsibility of the any Insurance company to assist their client in such situations when traveling and to another country and that's the reason a...
Read full review
American International Group [AIG]
-
Travel Insurance
I am looking to get a reimbursement for travel insurance purchased on 9/15/2021 when I booked my flight through Travelocity on Jet Blue airlines.
I understand that there is a 15 day window to cancel the insurance without being penalized.

On October 24th, Jet Blue adjusted my flight schedule and that unfortunately could not accomodate my schedule, so I had to cancel the flight and rebook on another airlines. Jet Blue refunded the flight but when I contacted AIG to cancel the policy, I was told that it was outside of the 15 day window and reimbursment was denied.

My claim is that I had no control over the flight reschedule and feel a reimbursment is in order.

However, this was repeatedly denied. So I am paying for insurance on a flight that was reschedule and out of my control.
Desired outcome: I would like a full reimbursement.
This review was chosen algorithmically as the most valued customer feedback.
Just got off the phone with Malcolm agent # 1039511, I have just been totally blindsided. I have had my policy for 21 years, with an automatic payment with drawl every month of $275.00 . That's $69, 300.00 roughly, I was informed that my policy would lapse on October 31, 2021 if I didn't pay a fee of $1, 343.73 they started, an I quote "we encourage you to...
Read full review
American International Group [AIG]
-
Customer service to solve the issue with the hold on cc
I have 2 cards I received from aig insurance for the pay out of my refrigerator, one never made it to my house, and was used, I called and they replaced it sent it to me without no balance on my card, the second one I just activated and when I went to use it, it was blocked I couldn't use is, I have made so many attempts to solve the issue never got any help, each phone call I make I get to be transferred to so many agents with no help at all, I wait on each call minim 40 minutes. It's easier to get to a governor than to one of the bank agents to help, the worst service i've ever had in my life. Every time I call I get my blood pressure to the sky cause of the way you treat your customers. Will never recommend boa to no one, I will also file a complaint to BBB.

CC # 4120670003512115 which was never received the first time and when I called and replaced it has 0 balance
CC# 4147958003435919 for the amount that is blocked and can't use
Desired outcome: get it solved to use both cards
This review was chosen algorithmically as the most valued customer feedback.
I had 6 accounts at VALIC, 3 403B, 2 Retirement and 1 457B. I received minimum distribution payments on the first 5 in automatic bank deposits and the final 457B payment was mailed to me. I wanted information about taxes withheld on all accounts because the stated percentages and my calculations do not tie to the net amount deposited and I needed the...
Read full review
American International Group [AIG]
-
aig claims
I submitted a hospital claim against my AIG policy on the 07/07/2020. To date this claim have not been been sorted out to my satisfaction. I also requested a copy of my policy which to date I have not received, despite various requests to Masiya Dou, Sharon Botoulas and today to the call centre.

AIG being an international company customer service is in shambles.

Will not recommend to anybody and whoever has a hospital plan with AIG please take note of this service.

There always seems to be a problem with their phone lines, I get cut off in the middle of conversations with no decency to return your call despite being vetted for every call.

I certainly will be cancelling my policy and bye bye to a long standing client, and one more issue customer service will not give you details of their CEO.

Regards

Roy Singh
This review was chosen algorithmically as the most valued customer feedback.
I purchased my term life insurance back in the early 1970's from AGI agent Frank Copeland from their Greensboro office. Since than I've found out he's been transferred to Ohio where he retired from. In 2005 I was contacted via agent Kathleen Paulin (agent code 0548). She stated that she was my new agent and reviewed my policy with me and my wife. At that...
Read full review
American International Group [AIG]
-
The company wanted to get money from me for some fake prize
Guys, don't trust the company AIG Trust Financial Services. I got the letter from them and it was mentioned that I was lucky winner of $300, 000. I was shocked and decided to check this company, because I haven't taken part in any lotteries or something like this. I checked the company and found out that their letters were scams. They wanted to get $5, 000 in order to process the fees and get you prize. I decided not to risk and didn't waste money.
American International Group [AIG]
-
AIG Continues to rip customers off.
AIG Sun America wants me to pay them $500+ per year for my Life Insurance policy and charges me $110+ per month for service fees without telling me they are robbing me. Found this out after a whole year had passed. My mother and I have been paying into this policy for over 50 years and have paid well over $25, 000 into it. Cash value dropped over $1, 000 over the past year to less than $4, 000.
American International Group [AIG]
-
Only bad thoughts about them now..
I recently had to deal with this company for work reasons and was completely disappointed in their lack of customer service or human decency and kindness.

The receptionist at their main number (310-772-6000) was rude. He was short with his answers and acted as if he didn't have time in his day to do his job properly. He hung up on me rather than giving me the extension I needed.

After phoning around the company, I came to realize that it wasn't just the receptionist that was rude, it was a contagious epidemic within the company. I was even given the number to the New York payroll department (212-770-3300) only to have it ring non-stop with no answer, not even voicemail. Even when a voicemail was left, no messages were ever returned or checked on.

To be honest, it really makes a person wonder just how AIG treats their employees to make them hate their jobs so much. Perhaps customer service isn't the issue, maybe it's more an issue with employee morale within the company. Regardless where the issue may lie, it is an issue that needs to be resolved for the future prospects of AIG as a whole. Poor customer service will eventually lead to less and less business.
American International Group [AIG]
-
Agent gone wrong
I receieved a letter from an unknown company stating that my auto insurance had been cancelled. I never received a renewal letter with copies of my insurance cards, as that is how it is suppose to be done. I called my agent, which I have had to make a complaint about previously with Dora, and he said to me, "Oh yea, well the company sold a couple of times and I think I better get you a quote from a different company, meanwhile, he had moved his business and didn't tell me until I called concerning this problem. Now my auto insurance is canceled, and I am not letting this agent get away with this again. He is not operating within the law!
American International Group [AIG]
-
Bad service
My partner was hit from behind when stationary. We were in the process of renewing our policy, (we lost and had reinstated our 2 years no clains bonus) Then our premium doubled . budget told us we would be reimbursed for the 2 years no claims, theyve given us £ 49.60 off of £461, my premium should be less than £200 . I can see why people drive without insurance ! All they do is take the piss! Also I contacted AIG Insurance about the pay out we're due for the above accident (the other driver's admitted liability) and was rang by a very irate woman who said I can't contact AIG unless i'm a customer! If I can't contact them and they won't contact me, what can I do?
The complaint has been investigated and resolved to the customer's satisfaction.
American International Group [AIG]
-
Liars
I am a ex-customer of AIG Insurance... I got rear ended September 2006... that person the hit me actually got hit from another person who had no license and insurance that hit her to hit me... ok, so i called my lawyer, cops and i went on the strethcer into the ER. I got seen by the specialist the next week, did a MRI (backs all ###ed up again) because I had previous back surgery and a new problem began with my back... PISS ME OFF! So anyways, AIG want to go into mediation or whatever that means when I was a customer at the time paying for my monthly policy. They dont want to pay me my $20, 000 that I can get because the other person that hit me... doesnt have insurance... so AIG thinks if they pay me, then how will they get there money from the dude that has no money, insurance or license?

What can I do? Does anyone know of this situation where I can make it into a legal matter to sue AIG instead of sueing the kid now?

What should I do is the question... HELP!
Resolved
The complaint has been investigated and resolved to the customer's satisfaction.
American International Group [AIG]
-
Scam
On June 26 I spoke with Rafael Lopez who talked me into charging $8, 000 on my credit card. The service I was buying was "call/e-mail" blast to promote Bank Card Empire Company. I bought into the Bank Card Empire because I believed it was legit and I still do. The problem I have is the $8, 000 I spent on this program with the belief from Mr. Lopez telling me they buy new business phone numbers from the phone company and bombard them selling credit card terminals. Like a sucker I bit. The campaign supposedly started on the 16th of July but I have no proof or do I have and results from the program that was guaranteed to me. I was supposed to get $500 per terminal sold plus a percentage of each transaction. I have three accounts pending that I have found locally but nothing from the scam that AIG is promoting. I have already contacted my bank and they are investigating AIG.

I have talked a total of 4 times to Rafel Lopez who keeps telling me that the Call blast Email blast program will work and to give it time and the he has been with AIG for over 4 years and never had a unset client using this program. AIG is a scam and someone needs to shut them down and stop STEALING innocent peoples hard earned money! Just look a little bit on the net and you will find people just like me that was taken. Please help!
The complaint has been investigated and resolved to the customer's satisfaction.
This review was chosen algorithmically as the most valued customer feedback.
In Dec 2004 My husband & I refinanced w/ AIG (aka MorEquity aka Wilmington Finance). We were NEVER disclosed about an EARLY payoff (prepayment penalty) until the bank attorney sat at my table (closing). We now signed a document under duress that we had to pay a 5% penalty on remaining balance if we payed off with in 5 YEARS. it was NEVER DISCLOSED Then in...
Read full review
The complaint has been investigated and resolved to the customer's satisfaction.
American International Group [AIG]
-
Telephone harassment
Over the past couple of months we have been receiving phone calls from representatives of AIG that already have our credit card numbers and experation date. They are offering gas vouchers and of course at the end they want to send us information which we can cancel. We have repeatedly told them to not call back but again today they did and I told them we did not want anything to do with it and to never call back and slammed down the phone. They immediately called back twice and I picked up and told them the same thing as they were asking why I hung up. This time I got a name and representative number which are Monty #90464 but of course it was an unknown name and unknown number with the Indian accent that is a chore to even understand. Thank you Nancy Davy [email protected]
Resolved
The complaint has been investigated and resolved to the customer's satisfaction.
We are here to help
16 years' experience in successful complaint resolution
Each complaint is handled individually by highly qualified experts
Honest and unbiased reviews
Last but not least, all our services are absolutely free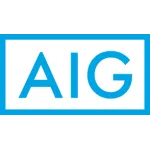 American International Group [AIG] contacts