Progressive Casualty Insurance complaints
230
Progressive Casualty Insurance
-
Auto
I am filing a claim for an accident caused by another driver. I was told Progressive would provide a loaner car AT NO COST while my car is in for repair. At no point did anyone tell me there would be a charge for the loaner car, but I was charged $91.29 for the loaner car. I called Maileika's direct number at TWICE at 440 910-1202 and left a detailed message but she did not call back. I called the Progressive number 800 776-4737, was transferred to someone else handling the claim and this person did not get a call back either. All other means of contacting Progressive require a policy number. NO ONE IS WILLING TO CLARIFY THIS SITUATION.
Desired outcome: Explain why a free loaner car is offered, but there is a charge involved.
Progressive Casualty Insurance
-
Auto insurance
Auto accident on 2/22/22 (hit & run), whereas my vehicle was totaled. I filed claim with Progressive Insurance, and was given the run around with different representatives. To date issue not resolved as Progressive does not want to pay what my new, 2022, 4 day old, 229 miles vehicle cost me. Had difficulty to get phone contact with Supervisors and/or important information as for getting name of storage facility, picture, my items, etc.

Had me in a position that I have to sign "sold" documents to Progressive without seing my money out front like in any sale, and to accept whatever they feel like paying. As of this date, there is no resolution and I am stranded in a rural area with no transportation. Please beware and look for all kinds of comments posted by many people on their Corporate website and on https://List ofCEO.com/Insurance Progressive. Do this before deciding on insurance thru Progressive.
Desired outcome: The company already knows what I want; many emails and phone calls I was put in position to agree to their payment, but as today I have not received an answer. I got PTS from accident and they added stress;and getting away with it.
Progressive Casualty Insurance
-
Claims Handling Service & Process
February 2022 accident occurred in Olathe Ks. Frontage road, the vehicle covered by Progressive attempted a left turn in front of us. We took evasive action to avoid them, hit a curb and sign. Police review film on site and not the other drive at fault, giving him a citation. Report available online within days for free through OPD or 3rd party service.

Following is flo of contacts with Progressive:

1. Claim filed quickly.

2. Contact agent after not hearing anything after 2 weeks. She stated they were waiting to get the report from the company the obtain them from. They contacted their customer and received his statement.

3. Week later called and she said they still needed the police report to compare it with the police report and also determine if a covered driver (?) was operating the vehicle. I asked if she wanted me to email it to her or provide instructions on how to get it immediately from OPD. She said no. I asked if I needed to get a lawyer if their coverage did not cover the person that was driving their covered vehicle. She said they do not provide legal advice. Next she stated that if she had no new information, she would not call me or return a call. Lastly, she recommended that if my insurance company could do things faster then I should just file my claim through them and be done with the matter.

4. After car handling issues, took vehicle to shop and needed to replace the tires (cuts in the sidewall and balding due to damage to suspension) and have front end work completed.

5. Have called back and left messages and still have not received anything 1 month after the accident. I have tried to call and speak with a different person, but they have a trap where the agent is linked to the claim and you can do nothing on the automated system except be put into that persons voice mail.

So all I see is that they are playing a wait them out game and obviously want me to file with my insurance company so they can avoid the costs and wash their hands of the liability the clearly exists on film!
Desired outcome: Different agent.Equivalent rental car or federal milage allowance.Compensate tires and front end work immediately.OEM parts."Diminished value".
Progressive Casualty Insurance
-
They changed my policy
I had no problems with Progressive Insurance for my automobile until they decided to make changes to my policy without my knowledge. My father (dementia-ridden) and brother (disabled) live with me so they are listed on my policy as living at the residence but non-insured since neither of them drive.

One day I happened to look at my account online - I was looking to add a new car to the policy - and noticed that they changed my father to an insured driver without my knowing about it. He's 91, doesn't drive and hardly leaves his bedroom.

Needless to say, the change in his status from non-insured to insured caused my rates to jump by a substantial amount. I was fortunate enough to notice this before my next automatic payment (which would have jumped from about $50 to over $300.) I contacted the company, got the usual apologies and excuses and was handed the usual hoops for me to jump through in order to change it back.

The issue was resolved shortly thereafter when I decided to cancel and go to another company for my car insurance.
Progressive Casualty Insurance
-
deductible for Claim #21-6800133
Caused client to pay more money, due to the failure on its end. As a client I simply trusted, and when the car towed from the accident place, and handed the key to Tow car driver who came to tow the vehicle, to delivered to the shop

1st of all at the shop, the receiver should show responsibility to check everything was delivered accurately and correctly.

2nd they should check with the owner, and the insurance agent about things like Key was delivered. But, I have been told that, after 2 weeks, the car Key was not found?

Obviously, this is an unprofessional and irresponsible act, on the insurance side. As a result, I had to Tow my car to Toyota dealership and paid for the Tow service $125 and, unexpected out of pocket money for Key installation close to $700. Word apology and sorry are not the right things to do for such mistake by a famous insurance company. Furthermore, I attached and send the $500 deduction payment from the shop upon the release of the car, to this day NO word from all parties respond to my effort about it that I ask to expedite the refund from Geico.
Desired outcome: I am looking to compensate my lost .
Thank you for posting my complain and I am looking forward to hear from Progressive insurance.
This review was chosen algorithmically as the most valued customer feedback.
My car was declared a total loss by progressive ins, st louis MO, the claims adjuster, so i started searching for compairable cars in my area to get the market value, the adjuster came back with alot lower prices by searching 300 miles away, i questioned that and was told thats what they do, during the whole process i would be told things like,..they dont...
Read full review
Progressive Casualty Insurance
-
Commercials
I am not a Progressive customer, but I do see your commercials numerous times a day on tv. The ones you run now discouraging younger people from emulating the values of their parents is unconscionable. You should be encouraging kindness and common decency. Instead you humiliate a guy in a grocery store who seeks out the store manager to complement the store staff. You should be uplifting the good values most of us have learned from our parents and showing respect for the elderly.
Desired outcome: A change in the attitude and sensibility of your commercials.
Progressive Casualty Insurance
-
Claim 21-4983784
Dear Progressive Insurance:

I also had my homeowners, boat and both autos with your company. I have been a member for several years with no claims filed. I am employed with McGlone Law Office in Terre Haute, In. I also am a pastor and have been positioned with Faith Mountain Full Gospel Church in West Terre Haute since 1986.

My wife on April 6, 2021, was at her workplace, Marshall High School and backed into a metal post in the school parking lot. There was no damage to the steel red/white painted post, but unfortunately my vehicle suffered damage to the right rear.

We have always used Mel's body shop and I decided to obtain and estimate from them. I reported the claim and was asked to send pictures and the estimate to Sarah Williams, the adjuster. I did so and never hear back from the claim's unit. Then I called the adjuster, and she began to question my integrity and treated me as if I were lying to her about this claim. I did all the work on the claim and provided her with pictures, estimate and my verbal statement about the facts.

I have never been treated so badly by a company. Talked down too and treated as a liar. Ms. Williams does not reflect what I believe a company representative should be. Her attitude was horrible and sarcastic. She then told me She would need to send an appraiser to Mel's shop, and it was not until 2 weeks later this took place.
She asked me if I had proof of the accident and I told her no, just my word. The parking lot had been replaced and the posts removed. My deductible was $500.00 which I paid in advance to the shop prior to the repairs. My vehicle sat there waiting for weeks before the appraiser finally arrived. When I tried to obtain a rental, Enterprise in Terre Haute, In told me they had no vehicles available. Another problem!

A simple collision impact and it took your company too long to issue payment. I am only glad it was minor as I would hate to see if it had been something serious.

I now have my insurance elsewhere, and I will tell everyone of my experience with Ms. Williams. I will never recommend your company.

Sincerely,

Mark Kelley
Desired outcome: You need to revise your claims handling and the attitude of your adjusters.
Progressive Casualty Insurance
-
Ageroswoop roadside service is calling me, a random stranger, and giving out your customer's personal information
If you care about the safety and well-being of yourself and the ones you care about, then DO NOT EVER USE AGERO/SWOOP. I have been called by them numerous times, with them insisting on giving me personal information of people and where they are stranded.
Keep in mind, I am not a towing company, for all intents and purposes, I am a random stranger, and I have notified them of this each and every time they call me... At 1:00 a.m., 2:00 a.m., 3:00 a.m., 4:00 a.m., 5:00 a.m... all hours of the day and night... They don't care that I am not a roadside service. But they do seem to absolutely insist on giving me your personal information in the middle of the night. Regardless of their knowledge that I am not a towing company.
This information could be used by any malicious person for not so stand-up reasons. They put your safety at risk.
This is not a company to be trusted, EVER! Besides, there are cheaper, better, roadside services out there... More importantly, the other roadside services will keep your information between you and an actual roadside service company... And not give your information to RANDOM STRANGERS that happen to be nearby you.
That pretty much sums it up, if you care about your safety, and the safety of other people who would be on your roadside service plan, then the one company you will not use, is this one.
Progressive Casualty Insurance
-
Auto insurance
I've been a long time customer of Progressive, but have never had to use them. I got into an accident. 2 people from Progressive told me my claim was covered, one of them a licensed agent. They set me up with a tow (which they said was included) and took my car to one of their preferred vendors. 2 days later I get a call from another agent who told me my claim would not be covered because I was Doordashing at the time of the accident. He explained that I would need commercial insurance for this to be covered. This was a bummer but it made sense. I told him that I had only towed the car (that could still drive) because I was told it was covered and he lied to me and told me that I didn't hear that from a licensed agent. Then, after days of hassling Doordash about my claim which they were saying happened on a completely different day when I was not Doordashing, I find out that my agent UBALDO CERVANTES had sent Doordash an Automobile Notice of Loss form with the wrong date of the accident. Doordash will only accept this form one time, so because of that they can't help me with the damages either. When I confronted him about it he said it was a typo and I didn't even receive an apology. So now I don't have a car or a job because this one agent was to incompetent to put the correct accident date on this form. And worst of all they are still going to charge me for a tow and can't even apologize for the mistake. Worst customer service experience of my life, I couldn't be more disappointed with how my claim was handled.
Desired outcome: At the very least I don't want to get a bill for the tow and I would like an apology!
Progressive Casualty Insurance
-
Online Service, Progressive App, and Calling
I can never use the Progressive app when I need to look up information or to get Dec pages. I always get We're sorry our site is currently experiencing technical difficulties. I also get the same message when logging in on a laptop. When calling it is at least a 30 minute hold time before speaking to a representative. I have complained to the representatives several times, but it never helps. I have a job and do not always have time to sit on hold. Please, please correct your problems. Not being able to easily get the information I need in a short amount of time makes me want to take business elsewhere.
Progressive Casualty Insurance
-
Agent - Brianna Dicks, claim # 219627715
Progressive policy# 1615168 member Thomas M. Morrison ran into the back of my car around Sept. 6, 2021. He filed a claim #219627715. Progressive agent Briana Dicks was assigned this claim. This has been over a month! She has not contacted me, the person driving the car at the time, my insurance agent or Thomas Morrison himself. I believe a month is too long. I want to get my car fixed! Can this claim be given to a different agent?

My name is Gary Dunnam
My email address is [email protected]
My ph # is 816-769-9616
Desired outcome: Get my car fixed soon
This review was chosen algorithmically as the most valued customer feedback.
Progressive Insurance time line for honoring vehicle accident claim for victim of Progressive client. P-driver: Motorcycle Driver with Progressive insurance V-driver: Driver victim of Progressive insured driver Date of Accident: 10/16/21 Scene: V-driver slowed to a stop to make a left turn. While V-driver waited for oncoming traffic to pass P-driver ran...
Read full review
Progressive Casualty Insurance
-
Car rental policy
Why does progressive only have the option for a 30 day car rental when my parts are delayed beyond control?! I pay for a car rental on my policy. I didn't choose a 30 day and yet progressive will not provide me with further car rental when my vehicle is not ready. This is absolutely not right and needs to be addressed. Why do I have a cap on my car rental?! I pay a premium and checked the box that says I want car rental and yet progressive doesn't care about making sure they hold up their end of the deal by caping me off at a 30 day car rental policy. My car rental should be not only extended more than 30 days but should not have a cap when it comes to situations like this. I've been with progressive for 20 years and have gone the last 5 plus years with no claims. Progressive has received plenty of my money with no claims made to be able to extend my car rental based on parts delay. I'm completely beside myself with progressive and the lack of care and or concern they have to make sure their customers do not go without a vehicle. Something needs to change here and I will make sure this goes on up to the CEO and will seek legal advise to seek reimbursement for any out of pocket costs here. People can't afford over $600 for a car rental a month when I have to pay a $500 deductible to get my vehicle repaired. I'm a single person with no family assistance and this completely renders me with no option for transportation. Progressive should be making a solid effort to extend car rentals for their customers as they have a duty to keep me on a car. That's what I'm paying for. Very upset about this. This is completely a flip of a manager to approve and I keep getting told too bad. Policy only covers 30 days rental. I didn't ask for only 30 days. I asked for a rental on my policy. Progressive should not have a 30 day cap on a car rental on policies…PERIOD.
Desired outcome: My car rental extended out an additional 30 days.
Progressive Casualty Insurance
-
Progressive Insurance roadside assistance operators
I was in the mountains last week just before dark in my truck with a camper attached when I had a blowout on my rear passenger tire. I called progressive roadside assitance and the woman not only could not understand my spelling, location directions but, after far too much time told me she could not find my roadside on my information and I would either have to call progressive myself or pay out of pocket. I called progressive and I had roadside showing so I called back to the roadside department( all the same phone number but I had to hang up and call!), the same short spoken lady answered and told me the same thing! I called progressive once again and the agent stated she would put me on hold and call herself. It was dark at this time, bear hunting and bear hunting for food season and barely a bar for connection. I was on hold by the progressive agent for 58 minutes when it rang to the collision department! I almost was in tears... that agent proceeded to help me by doing a conference call and the roadside still could not find my coverage. Finally, after one more call it was set. It was now really dark. When the tow company came, roadside did not mention the camper and they could not tow me. They had to send a van that changes tires onsite and it came out of pocket because the roadside assistance line would no longer connect! I was left in danger on the side of a dark 2 lane forest road from 7:30 pm until 12:30 pm 12 miles from my home. Both progressive and their off brand roadside assitance company failed miserably.
Desired outcome: I would love to give my stress from the situation back. Possibly improve services to those stranded.
Progressive Casualty Insurance
-
no adjuster ever returned my calls or came to check damage to my vehicle
cannot reach adjuster 7/28/2021 shakira claim number 21-6464442 keeps promising to pay or repair car because when I was hit sitting still at a red light an the other vehicle hit barriers and a light pole it should make them liable
Progressive Casualty Insurance
-
Advertisements: 'Turning into your parents..."
I find your advertisements about "Turning into your Parents" to be discriminatory regarding age. This is ageism and is not acceptable. Cute and clever does not excuse discrimination against older people. Portraying older people as clueless, inept, and baffoons is not acceptable any more than it is portraying any other group of individuals.

I will actively advocate for people to not use Progressive Insurance. We have enough discrimination and scapegoating in America and don't need Progressive Insurance adding to it. Please stop using this unkind and highly discriminatory ad choice. I doubt the company would slur other groups with such impunity, mostly because it would not be tolerated.
Desired outcome: Stop using ageism in your advertisements
Progressive Casualty Insurance
-
Claim adjusters
I had my accident on August 14, 2021 and its September 20, 2021. My claim number is 21-7811527. I'm on my second claim adjuster and this one is worst than the first one. I call and can't leave a voicemail, because her voicemail is full. I submitted all of the paperwork they needed from me and I still haven't received my check. Plus I can't get a another rental. They told me I had to return it, because I exceeded my policy limit. I am catching the bus with two children. I live in Texas and it is hot here! The representatives send urgent messages to my adjuster and still no feedback. This is really a horrible situation I'm going through and really make me don't want to deal with Progressive again and let everyone know my story.
Desired outcome: I need my money in my account or a rental.
Progressive Casualty Insurance
-
Refund on boat insurance policy26899344-6
In June we cancelled our boat insurance as we had sold the boat. I have tried to get my refund ever since then. I have made 7 phone calls. I finally received a check dated August 16, 2021 in the amount of $45.40. I deposited the check the following day. I just received a notice from my bank that you had put a stop payment on the check. Now I do not have my return and I owe my bank $5.00. I called yesterday and I was told you would not refund me $5.00 because it was my fault for depositing the check. I am so thankful I never had to file a claim with you during the time we owned the boat as I am sure you would never have paid us. You were recommended by USAA. I am contacting them to tell them what I have been through.
Desired outcome: Refund my$45.40 plus the bank charge of $5.00.
Progressive Casualty Insurance
-
Auto insurance
I just cancelled my auto insurance when they added an unauthorized user to my policy without even getting in touch with me prior to this. My insurance was pretty reasonable before this. The person they added had no access to my car...never drove it...had his own vehicle, with his own insurance... and it raised my insurance over $1000. They refused to take the driver off and told me I would need to pay them an additional $300 for his portion upon cancellation.
Desired outcome: Cancellation of remaining balance they think I should owe
We are here to help
16 years' experience in successful complaint resolution
Each complaint is handled individually by highly qualified experts
Honest and unbiased reviews
Last but not least, all our services are absolutely free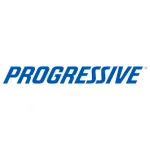 Progressive Casualty Insurance contacts