Sky Sports complaints
514
Sky Sports
-
Formula 1 Commentators
Dear Sir/Madam

I am writing to complain about the commentating on F1 channel.
The commentators are coming across as biased in every way towards Mercedes and they are been unfair towards Red Bull in particular.

The two main people are Simon Lazenby (who has no F1 experience) and Martin Brundle, who yes is an ex Formula 1 driver. Some of the stuff that they both say is cringeworthy.

The whole point in then is to be open and not biased towards one team, to be impartial.

This is not fair on the public who have paid good money to watch the racing this year.
Desired outcome: Maybe talk to the commentators as they are paid good money. Either that or put someone in there who is not biased and will stay impartial
Sky Sports
-
David Croft F1 commentator
Dear Sky,
Please could you do something about David Croft's commentary. He is an embarrassment to your company, so unprofessional and biased. We have had to resort to listening to the races with the volume off, which is forcing us to dislike Formula One. My friends and I have decided if he's there next year, we wont be watching it anymore. Instead of listening to his biased drivel we could be listening to someone giving us facts and data we need as observers.
His amateur dramatics really is uncalled for in an already exciting sport.
Regards
Robin C
Desired outcome: Replace him with someone intelligent like Di Resta or Button
Sky Sports
-
Written many emails about racism
I have written many emails and tweeted many times about racism but never got a reply. I have an idea to where we can reach a world wide audience with the 2022 world cup in mind. Racism effects everyone not only Blacks. I come from South Africa and been through the atrocious racism the world as ever seen.

Regards

Ganesan Govender

+27614139118
[email protected]
[email protected]
Desired outcome: I would like to speak to a senior or executive manager in charge with the racism camping.
Sky Sports
-
Commentary biased
I am absolutely sick to death of watching a sport I love but having to listen to the biased commentary, especially that of Damon hill on sky sports f1. It's really does make the sport watching Less enjoyable. How can you allow a commentator to tell and team boss that his driver can run a certain other driver off the road.

I will consider cancelling the subscription of the biased continues, from all of the pundits.
Desired outcome: Less biased, Damon Hill to be fired
Sky Sports
-
Commentary
Can you please get rid of Jamie Carragher? He never shuts up but never says anything remotely original. Worse than Jim Beglin but ITV got rid of him.
And he treats Trent Alexander Arnold like his son. Trent this, Trent that. Never uses his surname.
I could be watching Liverpool TV when he does a Liverpool game. Liverpool TV is about his level.
And his personal behaviour is poor too.
Desired outcome: Sack Jamie Carragher
Sky Sports
-
Commentary Bias
The commentators covering the F1 weekend have showed bias towards a specific driver and have not presented the sport in the best light. Pushing for a penalty when the officials do it give one and continuing to show and speak about one driver when others are performing. The camera work also refuses to show other drivers during the race and will only focus on Lewis Hamilton even when he isn't in a race battle where others are.
Desired outcome: Address the issue and rectify the broadcast
Sky Sports
-
F1 tv commentators heavily biased
F1 commentators are so biased towards Lewis. Can we please get other commentators that have some journalistic integrity that reports fairly and unbiasedly? It is unpleasant when you support other teams to listen to these commentaries talking about Hamilton 70% of the time. Some other teams and drivers perform well but we hardly hear of them. Ferrari hardly gets mentioned. It's nauseating at times to listen to these lewis fans.
Desired outcome: Unbiased comentary
Sky Sports
-
F1 Race Broadcast
I have been an avid F1 fan for over 50 years. F1 has always been about the best of the best by making motor racing an art form. David Croft has made F1 coverage unwatchable. His constant shouting is like going to a concert to hear music ruined by a non-stop belligerent audience member -- only worse. HE has ruined F1 for me and I will no longer be watching F1 until he is replaced.
Desired outcome: Terminate David Croft
Sky Sports
-
Jamie Carragher
Can someone please tell Jamie Carragher to shut up in the commentary honestly Liverpool played West Ham today and all I can hear on the tv was his annoying voice, people are trying to watch the game on tv not listening to him for about 20mins talking absolute rubbish. Sky Sports I am making a complaint to you please step in and sort Jamie Carragher out cause I can't take it I pay to watch the game not to listen to him talk nonsense.
Desired outcome: Less of Jamie Carragher
Sky Sports
-
Sky Sports Football
I wish to complain about the punditry of Jamie Gallagher even though I am a strong Liverpool supporter. He is completely spoiling
the game with his screaming and excitable commentary which IS NOT necessary. Please replace him immediately if you want more
viewers to enjoy the 'beautiful game'.
I see no reason why we have to have two commentators for each match, the one who is usually an ex player often fails to understand
that just because he has played the game he has a divine right to lecture us all in a manner that is not only condescending but often incorrect.
Desired outcome: Removal of Jamie Gallagher as a commentator and other condescending pundits
Sky Sports
-
F1 channel
Watching the highlights and you tell us the results in the adverts! Have only watched Q1! Purposely stayed off social media and news to watch the highlights and you've gone and ruined it for us! I mean seriously… now there's no point watching the rest of the programme! Boring now we know the result! What a stupid thing to do! Can you please think about what you're doing before ruining our watching experience on the future!?
Desired outcome: Don't show results in adverts!!!!
This review was chosen algorithmically as the most valued customer feedback.
This is the second time I have complained and irrespective of who I support, I believe that the way that commentators discuss players is derogatory. There is a difference between the way commentators discuss and state what is happening in the football game, and when they decide it is time to add their opinions. I just witness the Manchester derby and Gary...
Read full review
Sky Sports
-
Commentators and pundits
Dear Sky Sports Team,

Having just watched the Manchester United vs Liverpool game On sky sports I would like to complain about the punditry. Once again no women represented and this needs to change ASAP. It is a tired format and the misrepresentation is not good for the evolvement of the women's Game. I expect to see a minimum of one woman represented every time I watch a match and I would expect a woman to lead the show 33% of the time. Also please get them into the commentary box, we want to hear their views on the game and their commentary.

Simon
Desired outcome: Women pundits, commentary team and leading the show.
Sky Sports
-
Jamie Carragher is not neutral
Jamie Carragher is not a neutral commentator! He said live on Sky Sports that he wants to be in the Liverpool crowd! When are you going to start calling him out? He spits at a Manchester Utd fan (girl) in the face which is an offence in its self yet keeps his job? Shame on you Sky! By the way why don't you show Arsenals song before any game? Or other clubs ? You only show You Never Walk Alone! Again totally bias, or should we start calling you racist against other clubs?
Sky Sports
-
Sky Sports
I'm disgusted to see that Sky Sports allow bullying and passive aggressive behaviour! Graham souness and Jamie Carragher were a disgrace towards Gary Neville today. I am an Arsenal fan and I am disgusted with Skys Liverpool bias! This behaviour could be deemed to be discriminatory against Manchester Utd football club on the basis that there were 2 ex Liverpool players and only 1 ex Manchester Utd player in the studio! It's ironic that Sky are a trail blazer for stamping out discrimination yet you allow this behaviour to go unpunished. Further more your only reporting on your app that Gary Neville called them both jokers.
Desired outcome: Review the inter change between these commentators and moderate behaviour!
Sky Sports
-
Sky F1
Paul Di Resta he is make unfounded derogatory comments race after race about Lewis Hamilton. When as a pundit he should be impartial. Has he got problems whit Lewis. I think he should be sacked for his comments especially his view when Max vepaston car mounted Liwes car. He has only driven in 59 races and won nothing.
This complaint most probably get anywhere.
Sky Sports
-
Golf
I thought Alison Whitaker had been replaced. No Ryder cup no European tour last few weeks. Only to watch PGA tour last night. If a colleague says anything she just jumps in saying she knows what they mean. Very little original comment because she had no life experience. She try's to talk with authority and seems to put herself on the same skill level as the best in the world. It's irritating. Sometimes saying nothing sufficient. Please replace I don't know anyone who is a fan.
Desired outcome: Don't renew contract with her.
Sky Sports
-
F1 Commentary
Dear Sir / Madam

Firstly I want to say thank you for providing fantastic race weekend coverage of the F1 Championship series, as a huge F1 fan I love the amazing coverage you provide. I do however have a massive issue with just thing, commentator David Croft. He is without question the worst motorsport commentator I have ever had the misfortune to listen too, he makes the most ridiculous mistakes, weekly, he says absolutely stupid things and he raises his annoying voice in order to hype events in a race that don't need him doing so. As I mentioned I love the coverage you provide us but it is such a shame that I am now at the point where I watch races without volume in order to not have to hear his incredibly painful voice and stupid remarks. Please promote Paul di Resta, Ted Kravitz, let Martin Brundle take the lead role, but for the sake of all F1 fans globally, remove the microphone from David Crofts hand.

Thank you for your time

Regards

John Westover
Desired outcome: New lead commentator for F1 coverage
Sky Sports
-
Sky Sports Commentary - Graeme Souness
I would like to make a complaint about Graeme Souness during the broadcasting of Arsenal Vs Spurs. I found his constant cyclical monologuing to be unbearable and it felt like the experience and insight of the other pundits was either shouted down or wrongly ridiculed. I want to know that he has been informed of his unbearable display tonight. I hope that this can be addressed and that the dynamic is improved so that others have a platform to say their piece. Thank you very much
Desired outcome: An update on this complaint, as I am sure you have received plenty of others like mine.
Sky Sports
-
Alison Whittaker, possibly Australia's worst export after Foster's Lager!
After enduring the last year of her inane and manic contribution to Sky Golf's commentary team, I've decided to cash in my account and watch paint dry instead, although I am sure Alison Whittaker would have an expert opinion on that too.

I am a proud Aussie but I and everyone I speak to at my golf club here in Canberra realise that this lady is our worst national sporting embarrassment in the modern era.

I get it, you needed to balance the gender question within the team, but while there must be many professional lady commentators out there with the skills and experience from UK or Europe, someone has severely messed up in appointing AW.

Had to turn off the commentary on every golf competition she has covered ☹️ no more, it's gone, as you obviously don't consider opinion of you customers.

Cheers
Desired outcome: Comment only
We are here to help
16 years' experience in successful complaint resolution
Each complaint is handled individually by highly qualified experts
Honest and unbiased reviews
Last but not least, all our services are absolutely free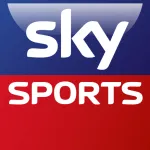 Sky Sports contacts