Netflix
-
The Sinner, a wonderful show
Really Netflix how could you cancel this show after 4 seasons. I think you made a mistake despite falling ratings this show was totally brilliant. Despite what ratings suggested, it got better and better, Bill Pullman is a wonderful and very underrated actor. I have to say you made a mistake cancelling this show, you have far worse shoes still running, this was wonderfully acted by Mr Pullman and really all the actors only assisted him to look and act better,it was also sad to see Jessica Biel not in future seasons, another underrated and brilliant actor. Sorry Netflix you erred , I believe you should try to get Bill Pullman back and reinstate this show, it is so different from other American procedural shows, it is in fact reminiscent of the best gritty down to earth British crime shows, such as Endeavour and Lewis, a big mistake Netflix, shows such as this should not be cancelled at a whim and due to less strong streaming.

Kind regards

David
Desired outcome: Reinstate this show
This review was chosen algorithmically as the most valued customer feedback.
here's an easy fix to VPN blocks: just allow everyone to access all titles... if necessary, make them download additional titles. literally so simple. ON TOP OF THAT, I am trying to learn Finnish, and since I don't live in northern Europe, your shitty geolocation bullshit has really hindered my ability to do so. I have access to VERY FEW Finnish...
Read full review
Netflix
-
Netflix pricing
I've just read that Netflix is complaining about family sharing and stating that is a big part of why they are losing customers. I'd have to say it has a lot to do with the fact that the prices are now over 20$ a month in Canada while the content is mostly older shows/movies and the current shows they do have are never up to date with the seasons aired. You can get prime plus stacked which offers about 7 different channels for a few dollars more. If Netflix wants to keep its customers maybe it should have updated and current shows and stop increasing their prices.
Desired outcome: Newer shows. Full seasons.
Netflix
-
Power Rangers Ninja Steel episode order
All of the other series that I have watched that are playing on Netflix show episodes in order. Power Rangers Ninja Steel does not. After each episode it goes to the last episode in the season (the Christmas special). I have had to go online and print out an episode guide, then stop the Christmas episode each time and search for the next episode in order to watch them in order. Most annoying.
Desired outcome: Fix the playing order for Power Rangers Ninja Steel.
Netflix
-
Program's
Dear sir

I enjoy your programs, however it is so hard to find either a film or series that has limited violence and swearing!

Many people enjoy a film without swearing or violence for example forest gump.

Is it that producers think its necessary? If the company values its service to the public I would hope this could be looked and I would be grateful.

All the best

Derek Tilley
Desired outcome: For Netflix to review their swearing and violence and to reduce it to where it is necessary
Netflix
-
Taking down under 18 classicals
I would just like to state the fact you (Netflix) are taking off a lot of under 18's classicals. Just like

-Shrek

-mean girls

-clueless

-amazing Spiderman 2

-the grinch

and many more. This needs to stop maybe consider doing a vote on if you should take it off or not. Put as many things on as you want but take them down after a vote and also taking off series. When I say this I mean taking of the first couple of series and then leaving the rest like Heartland.

From Anonymous
Desired outcome: Putting the classicals back and not taking them off.
This review was chosen algorithmically as the most valued customer feedback.
Twice now Netflix has put my account on hold and I am pissed! My payments were set up for the 1st of each month because I'm on a pension and you guys changed the payment date. In December you billed me for a single connection then when I added another connection on the 23rd of December you billed me again for 2 connections? The you change my payment date. I...
Read full review
Netflix
-
The plan offered to me was 199 at the time of signing up and it was upgraded to 499 without my consent
The plan offered to me was 199 at the time of signing up and it was upgraded to 499 without my consent. Initially, they offered 199 plans in India and accordingly they advertised that we can use it on a single system at a time. later on, they upgraded by themselves my plan to 499 and said that the services are used on more than one system. My point is if the content can be viewed on a single system at a time as per your offer and I had the same practice then why you are upgrading the plan. I talked to their customer care and they said that I needed to pay ad they may refund but I cannot trust them as such on registering on my account it is reflecting 499 rupees. They are the most unethical international service providers and customer cheaters to my knowledge. Be aware before taking their services or adding your bank account.
This review was chosen algorithmically as the most valued customer feedback.
My 6 year old son found a new show he liked. He has watched it everyday for the last week or so. He finally got tired of jurassic park, thank God. And I watched several episodes with him. Up until a minute ago it was a show that promoted friendship and acceptance. The main protagonist is an upbeat young teen mutant girl who uses music and positivety to...
Read full review
Netflix
-
Netflix
Every year the price goes up and every year the content quality goes down. Most shows get cancelled or dropped in an unfinished state so there isn't any real resolution to the show. Follow up seasons take years to air on netflix, it's currently taken 2 years for a new season of Stranger things to air, and thats a show they produce. The price increases are entirely due to their corporate greed because they certainly are not reinvesting in better content.
Desired outcome: Return the price of your streaming service to $7.99 because your quality of programming has gotten worse not better, and it certainly isn't worth $15.49 now
Netflix
-
Monthly bill.
The netflix india had me set for monthly auto renemal... I did not requested that first... They gave 5 grace day periods..,... I said if I decide not to recharge and you recharge without my sansction will you recharge... They said after or before 5 days grace we will charge you with no return. They said we can recharge even before the deadline. This is not the proper way to do this type buisness... I request for pain and sufferring to give some free service... It appeared to be black mail and not grace period... They would not be frame of grace period, please award some gift for this unorthodox way of dealing... Brian ciemny with credit card provided on request... Thank you for you gentle concern.
Desired outcome: Some reward for this suffering as we love nbetflix.
This review was chosen algorithmically as the most valued customer feedback.
Netflix is a media outlet that has laws of governance. Great offence and the promotion of elderly abuse by Harry and his wife towards Prince Phillip in hospital whilst palliative, aged 99, towards his grandmother aged 95, towards Prince Charles aged in his 70's, is unacceptable and law breaking. Netflix is to be neutral, yet somehow the malevolence of...
Read full review
Netflix
-
Overall
For one I would love to filter out languages and see options for English shows only. Finding something I want to watch only to discover it is in a different language and I have to read subtitles is fairly annoying.

Second I would love to completely block movies I have no intention of watching. There are so many options to choose from this would be a great option to filter out those I won't be watching.
Netflix
-
Netflix
This is the second time in 2 mos . That I attempted to log in on app and it stated I didn't have an acct. after the first time I took my credit card off the acct and used a gift card so my credit wouldn't be compromised. so I changed the password and email address on Mac( I have the email that confirmed the change ) Then it logged me out saying I need to finish setting up the acct.

chatted with Netflix rep and he need the gift card number . Well who saves that after they enter it in ?!?!?! He (Brian ) stated that my original email or the one I JUST changed it too has no account so he couldn't help me!

Very dissatisfied!
Netflix
-
In my phone netflix not open properly...
Whenever I open netflix in my phone it always shows "sorry we could not reach the netflix service. Please try agin later." it shoes from 2 to 4 days regularly

So, please solve my problem..

This problem start from 3 jan 2022. My netflix still not working on my phone (realme xt) I unstall the app and install again but still not working.

You can contact me for further information 9358517145...
Desired outcome: please solve my problem... start netflix properly so that i recharge my id again and start watching my series and movies...thank you
Netflix
-
Pricing/ movies & shows
The pricing can be a little more reasonable. Especially not finding anything really decent to watch. It takes me more than 45 minutes just to find something decent to watch. As for the tv shows especially anime it would be nice to have the episodes in order and a little more up to date. It's sad that I have to try to find another site to watch some of my shows just because you don't have all the episodes.
Desired outcome: Better movies/ shows to watch Current episodes for tv showsThe pricing can be a little more reasonableAnime shows in order and more current as well
Netflix
-
Netflix jimmy carr show
I wish to register my shock at the appalling racist comments made by Jimmy Carr with respect to the holocaust and the death of Gypsies.

This cannot be allow to happen and the material must be removed and Jimmy Carr removed from you service.

We have just gone past holocaust remembrance day. Is this how Netflix wants to be seen to responding to the appalling event. I am not a Jew or a Gypsy!

Please act.
Desired outcome: The item removed and Jimmy Carr removed from you employment
Netflix
-
Movies
You guys have to start finding better movies to put on Netlflix. As soon as I open the application everyday I get so excited for their to be the same type of movies or even worse. I am not here to rant or be rude, just trying to better Netflix for you guys. Consider putting some Original, throwback movies that were award winning or award winning worthy movies.
Netflix
-
Double billing & no customer service assistance
Going through checking statements as I close out 2021, I discovered Netflix has bee double billing us since February 2021. The payments are withdrawn from the same bank account on the same day. As we do 100% of our banking online (with only limited information & without the benefit of old-fashioned paper statements to peruse and markup at length) I see how I failed to notice this. While the dual payments to Netflix are slightly differing amounts; one is a mirror-image of our payment to Amazon, which only adds to the confusion potential.
I called Netflix and outlined the problem. After doing their account search, they can only find one set of payments. I asked to speak with a supervisor, and was told their are no supervisors there. When I asked to speak with someone -ANYone- else, I was told no; I could not.
I verbally protested their findings (gently; I was NOT abusive) and said there MUST BE another way to find this; as they are most assuredly taking this money from me twice monthly. The persons' response was if I didn't like their results I should file a dispute with my credit card company. at this point I was being stonewalled, with the agent simply repeating the same things over-and-over.
Attached are 2 'Search Results' pages from our checking account; one for the amount of $13.85 (which also shows our payments to Amazon) and one for $14.92. The latter is the mystery Netflix account.
Desired outcome: Close the account that was started in February 2021 and refund the $179.04 to our bank account.
This review was chosen algorithmically as the most valued customer feedback.
Here, they treat us like garbage. On a fully managed, extremely high speed internet connect, many of their programmes lock up, are extreme poor quality resolution or just will not play at certain times. Yet, I switched to Amazon Prime. Some of the same shows, perfect. No 4k ultra HD package or anything, but a completely different experience. Worse...
Read full review
We are here to help
16 years' experience in successful complaint resolution
Each complaint is handled individually by highly qualified experts
Honest and unbiased reviews
Last but not least, all our services are absolutely free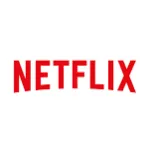 Netflix contacts