Sky Sports complaints
514
Sky Sports
-
Sky Sports Rugby League commentator
I find it necessary to complain again about your rugby league commentator Phil Clarke.

I was always of the opinion that commentators were fair balanced and impartial. Unfortunately Mr Clarke has none of these attributes.

He never has positive comment or view while working on games involving Leeds Rhinos, whether this is down to his association with Wigan Warriors are an inability to acknowledge that Leeds are the most successful club in Super League history.

Either way Mr Clrke is driving people away from watching the sport on TV.

Sky need to up their game with regard to there coverage and commentary of Rugby League as Premier Sports and Channel 4 are outperforming them by some margin.

Maybe you should look back at games involving Leeds and listen to Mr Clarke's negativity
Desired outcome: Mr Phil Clarke to be removed from the commentary/punditry team of sky sports rugby league and to freshen the coverage of the sport
Sky Sports
-
Rugby league commontator Phil Clark
Yet again I find myself filing a complaint into the blatently biased commentary from your rugby league pundit Phil Clarke.

Every comment he makes is anti Leeds Rhinos, saying tries should not stand, players should be carded.

The difference with this man and your coverage of RL in general is getting worse, fans are being driven away by your commentary teams in particular Clarke.

Channel 4 and Premier sports coverage is far better.

You need to sort this out as we pay enough for your service to warrant a fair and balanced commentary team
Desired outcome: The removal of Phil Clarke from his duties
Sky Sports
-
Football commentators
I just watched the Liverpool v Leeds football match and I thought the match commentators are supposed to be non-biased...neutral in other words. The 2 match commentators might as well as both been Liverpool supporters. All they could do is big up Liverpool and talk crap about Leeds, I for 1 won't be renewing my sky subscription next season, maybe time for BT sports next year
Desired outcome: Don't have ex- team players commentating on there own old clubs
This review was chosen algorithmically as the most valued customer feedback.
On Saturday Jamie Carragher was co commentator on The Manchester City v Tottenham Hotspur game. During the commentary he whooped with joy when Spurs Scored as he is incapable of being objective about anything to do with Liverpool Football Club. I am a long standing sky customer and a even longer standing Manchester City season ticket holder I was at the...
Read full review
Sky Sports
-
The poor delivery of Jamie Carragher in football commentary.
I am not complaining about the content of Carragher's delivery. The problem is centered round the rushed, garbled delivery, largely in vernacular, which is at times indecipherable. Given that many viewers do not have English as a first language, some advice/speech and language therapy should be offered to him to deliver commentary which is both professional and intelligible.

He is not alone in requiring this, but far and away the most needy.
Desired outcome: As above
Sky Sports
-
Netball
Why is it that some netball commentators constantly talk through each quarters rather than commentate on the game. They welcome new viewers to the sport, yet spend so long labouring about one point, one player, their personal views on England set up etc. etc. Just be brief Tamsin Greenway is the biggest culprit I turn the volume down when she's commentating. She gets too technical for toolong, she should adapt her knowlege so all can understand the game. Caroline Barker also asks co commentators too many random questions through the quarters that encourage drawn out responses. At times you actually cannot concentrate ir focus on the match sone even miss when the subs come.

Pam Cookey is relatively new to commentating so there's also room to improve. She gets drawn into the laborious chat, with commentators but by talking less she always tries to demonstrate her passion during the match that she's actually following. Whilst commentating, she applaudes players for executing skills and slips in brief explanations for various umpires calls, taking time to quickly explain the netball rules Finally netball is a very fast game. Please stop showing replays during a passage of play, time them better. Love netball hate idle chit chat. please review to make the viewing more enjoyably
Desired outcome: Commentators to focus more the game. Less idle chit chat. Explain the rules better for newcomers
Sky Sports
-
Deafening stance with Kris Boyd
Hi I am contacting you about the worrying statement by one your colleagues about what he thought the Rangers players should have done to the Celtic captain, who is playing with a protective face mask after suffering two broken bones on his cheek.

Anyone who thinks that going onto a football pitch and deliberately trying to harm someone who is wearing a protective mask is unbelievably wrong in so many ways.

Sky's silence on this matter is very wrong, it looks like yourselves are condoning such behaviour, which makes yourselves guilty by associating.
Desired outcome: To hold the person accountable for their actions
Sky Sports
-
Sky sports coverage involving Kris Boyd
As other complaints I've seen about Kris Boyd. I don't understand why he is constantly the pundit used for Celtic games. He is clearly a Rangers fan and has nothing positive to say about Celtic. If he does say something positive, it is always covered by a caveat of something else. He's stated, in a newspaper article, that someone should have had a go at somebody with an injury, Celtic Captain McGregor, which is repugnant from an ex professional footballer. What sort of advice is that too give to youngsters. I know you have had hundreds of complaints re Kris Boyd's involvement in Celtic games yet you still continue to use a person who can't hide is dislike of Celtic and his joy when Celtic loose. I ask your consider his use for Celtic games.
Desired outcome: That your stop using Kris Boyd as a pundit in Celtic games
Sky Sports
-
Sky presenter
I'd like to complain about the general conduct of kris Boyd and his anti Celtic comments on the Scottish football coverage.

For years now, we've been subjected to his poor, stuttering, bumbling, senseless 'commentary' or seriously deluded views, not quite as impartial as other real pundits.

It's quite tiring and very repugnant.

More so his recent conduct in his 'column' in the sun newspaper (04/02/22), actually calling for violence on a fellow footballer is heinous.

He said he was disappointed that no one 'tested' out a medical mask designed to support a fractured cheekbone and in doing so inferred someone should have 'with intent' injured an opposition player.

If that is what your company supports, and indeed promotes, then you should hang your head in shame.

I for one, will be cancelling my subscription and never paying for a Sky service until he is removed.
Desired outcome: This disgraceful human be removed from post
Sky Sports
-
Kris Boyd
We know that all pundits have their own team and often this bias is shown in varying degrees, depending on the pundit, in what they say and in their general demeanor. But Kris Boyd takes this to another level. He can't even pretend to be independent or a neutral. To say that Rangers should have "targeted Calum Mcgregor" (referring to his injury) is an absolute disgrace. Scandalous in fact. For a former professional footballer to suggest injuring another would be a good idea borders on criminality. When is Sky going to get rid of this man? Not as if he is any good either, as his "analysis" is a joke.
Desired outcome: Sacking of Kris Boyd
Sky Sports
-
Sky sports golf commentator
As a long term devotee of watching golf on Sky, I would like to add my comments to the others who find Alison Whitaker's commentary style unbelievably irritating. I'm sure she is a lovely lady and a very good golfer herself and I know one shouldn't criticise accents, but her loud grating voice is hard to ignore along with her strange turn of phrase, and fancy words. I dread hearing that she is joining the commentary team as she is this week in Abu Dhabi, I do hope she is not included in all the Desert Swing tournaments, or I will have to turn the sound off.
Sky Sports
-
Commentators for Leeds and Westham
I'm not a supporter of either side but I am watching the game. Leeds have a very young squad playing today which everyone is aware. Some players were subbed due to injury. The camera captured some of the injured players and some of the guys on the bench. One of the commentators said and I quote " is that a creche or a a&e" or something along those lines but the words creche were definitely used. I think that comment was insulting to the players. Some who have not even played at this level yet but to have commentators to like that being said is not going to help the players confidence.
Sky Sports
-
Football pundits
I wouldn't call this a complaint more a comment to help improve your alreadyexcellent service.
Some of your football pundits are good but I am afraid one in particular is inmy opinion is rubbish. Instead of enhancing the spectacle he actually ruinsthe viewers entertainment. His name is Jamie Carragher and when he is onI dread his every comment.
I wont go into all the details as to why I think he is rubbish because I thinkyou know what they are without help from me. I shall remain with yourservice and live in hope that one day Carragher will no longer spoil my enjoyment of football.
Desired outcome: Change of pundit
Sky Sports
-
Shane Warne cricket commentary
How do they let Shane Warne commentate. Great cricketer, great mind but every time he raises and issue he repeats it at least 3 times in the next couple of minutes. Straw that broke the camels back was re the return of Will Perkosvski when he repeated verbatim 6 times the manner in which he should return to cricket surely someone there can provide him with some feedback. We now watch cricket without sound with ABC radio commentary.
Desired outcome: just give him feedback
Sky Sports
-
Darts
It's a disgrace that you let fans abuse non english players on your tv
If that was a football crowd chanting about a coloured person you would be on one knee complaining about racisms. It's one rule for the english and another rule for everyone else
Get a grip
Stop being obsessed with money and treat all countries of the uk the same
Start treating the rest of britain as the same as you treat england
Desired outcome: Stop it happening and maybe don't sell alcohol there if they can't behave
Sky Sports
-
Sky sports darts coverage
I am presently watching a fantastic darts quarter final between Wright and Ryder, it is completely ruined by the scorer who almost swallows the phone when a player hits a maximum 180, perhaps someone should just tell him to say one hundred and eighty and move on, it really is very annoying.
I have raised this issue in the past but the man is still appearing, surely a programme director can look at this, surely he must be aware of the dreadful outburst on a 180!
Desired outcome: Either tell the scorer to announce clearly or remove him
Sky Sports
-
Sky Sports Commentators
Why do we have to listen to the inane ramblings of people like Wayne Mardle, John Part and the other so called commentators whilst trying to watch the darts that I pay to watch. Not only the darts I have to say bit right across the board. I used to watch many sports on Sky but am now no longer watching anything except the darts. I will be cancelling my subscription when the darts has finished as I will no longer pay good money for bad coverage . Sport watching has been ruined by the 'commentators' who seem to feel the need to talk constantly and very rarely about what is actually going on. Can we have a commentator mute button please.
Desired outcome: Lose the commentators or the option of muting them whilst still enjoying the sound of the sport
Sky Sports
-
Racism
Hi
I am writing to complain about your coverage of racism and equal opportunities, while I am 100% behind any actions against racism, you as a company are only reporting some forms of racism, you are constantly advertising kick it out and the I'm in campaign but in your coverage of the world darts, Gerwyn Price was victim of outrageous racist and homophonic chanting and not a single word is mentioned in your reporting, I am sure there would have been a lot more coverage if Gerwyn Price was a coloured gentleman rather than welsh
Dave Adams
Sky Sports
-
Golf
The presenters are only interested in Tiger and Charlie Woods. Absolutely disgusting that I put on the game only to find that it is presented as the Team Woods show. So utterly selfish and biases AGAINST every other kid playing the game. These presenters are so thoughtless and why on earth do they think that the world wants to listen and watch only two players when there are other brilliant interesting players taking part. Sky sports should be totally ashamed of themselves 😡
Sky Sports
-
F1 Channel, Commentators
There appears to be a reluctance to report bad driving as bad driving. Particularly in the F1 Saudi race this weekend, where the 'Lunge' driving techniques that have become prominent are openly encouraged as acceptable and not identified for what it is. A deliberate way of forcing a driver either off the track or to cause a crash. it starts with the commentary to make clear that the code of leaving the track is followed by a code of re-joining the track in a safe way. Forcing someone off the track by lunging needs to be recognised by everyone as simply not the way the sport should go. Otherwise we should call it banger racing with contact expected. The problem is that the commentators are sitting on the fence. Not showing the general public the effects of this is allowing the tactics to remain and flourish.
Desired outcome: Show both the good and the bad racing, be balanced but clear.
We are here to help
16 years' experience in successful complaint resolution
Each complaint is handled individually by highly qualified experts
Honest and unbiased reviews
Last but not least, all our services are absolutely free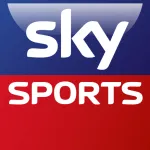 Sky Sports contacts