Shoppers Drug Mart complaints
1289
This review was chosen algorithmically as the most valued customer feedback.
On Thursday, May 12, I asked the Pharmacy at Shoppers Drug Mart at 8965 Chinguacousy Road in Brampton, Ontario to fax in a request to my doctor for two prescription refills. I was told by the drugstore that it should be ready for pick up on Saturday, May 14. I went to the drugstore on Tuesday, May 17, 3 days after the prescription was supposed to be ready...
Read full review
The complaint has been investigated and resolved to the customer's satisfaction.
Shoppers Drug Mart
-
Forced payment on text messages
Shoppers Drug Mart sent text messages to my phone. It was a new phone number. I did not give it out. No one has my number. I did not give SDM authority to send me text messages as I have to pay for them. In fact they don't even know it is my number. I now have a bill from my phone company and SDM refuse to pay the bill. It is not my bill. It is their bill caused by them. This is no different than any company sending something to your house, that you did not ask for and getting billed for it. This is theft. I have filed with Better Business Bureau but Shoppers Drug Mart don't care and won't do anything about it.
Desired outcome: I want them to pay their bill. It is NOT my bill. It was forced upon me.
Resolved
They paid me in the form of Optimum points. This was done through the messenger on facebook. It took a long time for this to be resolved. I first notified them April 8/22 and they finally did something about it on May 3/22. But I had to go through a lot. And the Better Business Bureau had contacted them as well.
This review was chosen algorithmically as the most valued customer feedback.
I stopped by Shoppers on way from work. I need a booklet of stamps. | stopped in and went to the cashiers. I was told them normally sell them but they have locked them up for the night because they are closing soon. It was 1 hour and 20 minutes before closing and the store was dead. There were two of them standing here chatting. It's not like they were...
Read full review
This review was chosen algorithmically as the most valued customer feedback.
I have sent numerous emails regarding this issue but I have not had any response as of yet I called customer care of this morning. Shoppers customer care, this is your policy Electronics Returns will only be given if original product is returned in the original sealed box in saleable condition with a receipt and within the 30-day return period from...
Read full review
Shoppers Drug Mart
-
Canada post employee
Hello im here for complain of canada post employee at shoppers on 7322 King George Blvd unit 100 surrey BC

She is the most rude person I have ever met she doesn't listen to my problem and reply rudely, she was rejecting my proof of residence again and again I have been there 2 times and she called me 3rd time now with other proof im showing her everything she is not listening to me, I dont know if she is a racist, she is doing purposely.

Very bad and rude behaviour from her side, she dont know how to talk to people calmly

Please note this I never complained anywhere this is my first time as it hurts me alot.

I will be very thankful if you take notice.

Thankyou
This review was chosen algorithmically as the most valued customer feedback.
On Feb 1st 2022, I placed an online order with Shoppers Drug Mart that was roughly the value of $150. This order was placed during "Points Days" so that I got extra mileage on any optimum points I redeemed. I redeemed 90k optimum points for a total discount of $110, leaving a balance of $40.78 to go onto my credit card. Because of problems with Canada Post...
Read full review
Shoppers Drug Mart
-
Trying to get a vaccine booster
Trying to get a vaccine booster.

Your website says you offer walk-in vaccines. I have just visited two sites (Westfalen in Hamilton and across from McMaster university) and called the 24 hour location on concession street last night. My travel date got moved earlier and I need to get it done today. Only the pharmacist in the location by McMaster university was kind enough to explain she didn't have an assistant and that's why she couldn't. The other locations just said "no". I ended up going to a Rexall. Please talk to your staff about making the vaccine more easily accessible.
This review was chosen algorithmically as the most valued customer feedback.
What is happening with the 4th Street Shoppers. I have been waiting for items for over a month and when asking the representatives of that particular department where or when products are in fact coming in. You don't know you stated because your ordering process is a failure you stated to me. You have your device tell you that you have three or more in...
Read full review
Shoppers Drug Mart
-
Pharmacy
2656 Pembina Highway

Pharmacy not filling re-fills on prescriptions. Have always gotten 3 months refills at a time, now only giving one month.

They are also sending e-mails saying that they are filling drugs that I did not ask for and have not used for a very long time.

New ownership, 20+ folks in line at pharmacy.

Have private insurance and for 40+ years have always gotten 3 months at a time. What is happening?

Only one pharmacist on duty who is threatening to quit within customer's hearing.

My insurance company has already called them for charging for drugs that are covered by them. They have stopped charging, but now will only give one month at a time.

These are life saving drugs and necessary.
Desired outcome: Want two months more of my Sertraline. 100mg x 4 per day. 60x 4= 240 pills missing.
This review was chosen algorithmically as the most valued customer feedback.
Why is good customer service so difficult? There are many things we can do to inspire more caring among customer service employees. For quite awhile now (years actually), I've been waiting patiently for one particular cashier, Renee (spelling?), to be pleasant and helpful. I may only visit this store less than 5 times a year for the simple reason that I...
Read full review
This review was chosen algorithmically as the most valued customer feedback.
Misbehavior Complaint about Simran Kaur Location Shoppers Drug Mart at Cottrell and Highway 50 on April 7, 2022, at around 7:15 PM. I was at Beauty Boutique and shopping for Quo brand makeup brushes. Two girls were standing there. As I was approaching the brushes, I asked the girls, "Are they similar quality as Sephora brand?" one of the girls answered...
Read full review
Shoppers Drug Mart
-
Rude employees
I purchased an electronic item and when I returned it, they said the box was opened. However, the product and box were in good shape and no issues with the box. The top portion had been ripped and fell off when staff was handling it.

Employee (Erin Smith) started to shake her head at me (while I was dealing with the supervisor) calling me rude, difficult and when I asked for her name, she said I'll write it 10x for you and continue to be ignorant and rude to me. I asked if she could allow me to deal with the supervisor but she continued to interject herself into the conversation, belittling and calling me names.

I am just wishing to return this item (USB word adapter).

[email protected]
Desired outcome: Refund of product
Shoppers Drug Mart
-
Customer service
I went to shoppers in Arnprior Ontario and used the self check out for one bottle of pepto biamol the self checkout required an employee to login with a code for me the employee that was on the cash right next to me served for customers I did not even come to help me after I stood there for 10 to 15 minutes after she heard it speak for assistance and saw the light flashing she still did not help and Continued to serve other customers I will not be going back there again
Desired outcome: Better staffing and better customer service and better management
Shoppers Drug Mart
-
Gift card purchases
On march 19th 2022 I bought two gift cards from shoppers drug mart in edmonton 6655-178 street k. Laforge pharmacy ltd. I was scammed out of $150 as the cards I bought were tampered and the numbers on the cards did not match to what was on the activation slips. I discovered this when I got home and after checking the balances at home which showed $0 for petro canada and home depot gift cards. I went back to the store the next morning and the staff were completely unhelpful - they told me I was on my own to try and get the money back. I have spent hours sending images of the gift cards and receipts to the vendors, shoppers drug mart customer service and contacting td visa to dispute the credit card charges. So far I have got nothing back and no promises or assurances that I would get my money back. I'm very upset and will never be a customer of shoppers drug mart again.
Desired outcome: I WANT MY $150 BACK THAT WAS STOLEN FROM ME BY SHOPPERS DRUG MART.
Shoppers Drug Mart
-
Lise Wattier eye shadow
Hi, I went to 2 shoppers drug mart to buy eye shadow. Each of the stores have teenagers or a little bit older that thought I was a waste of their time. They way they rushed me out and gave me products that were not suited for me. I am a well established woman with an awesome salary. I hate when these punks make me feel like a low class citizen because I was not wearing any make up. These punks make minimum wage and think of themselves like the are superior.

I always for the last 10 years bought all my make up from Shoppers. When I use to go it was several ladies in their mid 30s or 40s that were awesome and took the time to find the right product.

Stop hiring teenagers with attitude because you will loose a lot of business. I personally will buy these pricey products somewhere else.

I don't like spending my hard earned money to be treated like a low class citizen.
Shoppers Drug Mart
-
Self check out
Mar.12th,2022 12.57pm

This is the second time I have emailed your company about the way senior citizens are herded to use your self checkout stalls at our Roseland store in Burlington. At one time while waiting in the cash line both cash tellers were helping the self service checkouts, leaving 5 persons waiting. I was asked three times while I was in line to use the self checkout, and was given a bad attitude back when I said no and told them I do no work for Shoppers Drug Mart. I have come to a decision to use other places to shop. I live in a complex of two senior buildiings behide your Roseland store, each with 40 apartments. It is the talk of the buildings about being forced to use your self ckeck outs. We are seniors and wished more service not less.

Paul Tammeorg
Shoppers Drug Mart
-
Bought a google gift card which does not work
On two occasions in two separate stores I bought $100 Google Gift Cards. On both occasions they did not work and showed as Information cards. Perhaps a bad bunch? However I bought them in good faith from Shoppers and would like recompense

Number one bought on 6th March at Burnamthorpe Road Mississauga

Number two bought at Grand Park Mississauga on 7th March
Shoppers Drug Mart
-
Customer service
This use to be my favorite Shoppers, ( Dundas and 3rd Line )

Last couple years they have changed too many people, and most of them not very good.

I messed up the other day, I admit it. I went in on March 1st, forgot to scan my coupon for 25,000 points.

Called them later, they Sayed bring in your receipt in next few days they will honour it.

Came back, night shift didn't know how to do it. They said come back with receipt next day, and they would be able to do it.

So I come back again, and I was told it's not possible, they don't do that.

Gas prices are almost $2.00 a liter, and I was told to come back twice, and wasted fuel and time doing it.

Never again.

Switching stores.

Danny
Desired outcome: 25,000 points on optimum card
Shoppers Drug Mart
-
Senior overcharged
Supina Apothecary Ltd. Store #0321 Pharmacist : A Davison Lic: 6223. Charged wife of 66 yrs. $506.90 jan20/2022.

Alberta Hip And Knee Clinic charged $295 on mar 1 2022.

for : durolane injection 3ml. (receipt photo attached)

Supina Apothecary Ltd. (Shoppers Drugmart) said it was their markup. That is overcharging and should be rectified.

Garry Matheson
Desired outcome: would like shoppers drugmart to make this right, by partial refund would be preferred.
This review was chosen algorithmically as the most valued customer feedback.
Petition https://chng.it/9Y9JRJd7 Shoppers drug mart has franchised their stores. Owners like Mike Morcous force employees to urge customers to use self serve cash. He tells employees that 65% of the sales must be through self service. Meanwhile us cashiers have enough pressure on us, as he requires us to not only run the regular cash, we run self serve...
Read full review
We are here to help
16 years' experience in successful complaint resolution
Each complaint is handled individually by highly qualified experts
Honest and unbiased reviews
Last but not least, all our services are absolutely free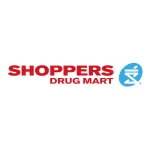 Shoppers Drug Mart contacts