Express Scripts complaints
121
Express Scripts
-
Omnipod 5 insulin system
My son's doctor sent a prescription to Express Scripts on May 4, 2022 for two different items related to an insulin pump system. Express Scripts is covering the Omnipod 5 G6 packs for insulin delivery however it is NOT covering the Omnipod 5 G6 Intro Kit. My son can not use the packs without the Intro Kit. I am asking that Express Scripts considering covering the Intro Kit since they are already covering the packs. The packs include the items that attach to the body and the intro kit includes the device to activate the packs and administer the insulin. We are not even able to put insulin in the packs without the device in the Intro Kit. Thank you.
Desired outcome: Express Scripts reconsider offering insurance coverage for the Omnipod 5 G6 Intro Kit
Express Scripts
-
Mickey Mouse crew (Woke)
I have never ever seen such a

Clown Pharmacy like this Express Scripts. I'm actually new to Express Scripts , the clown show. I figured I would TRY them,

Damn what a mistake that was. I called for

The past 7 days straight because they had screwed things up so bad & claim "They can Not call out"!? (I bet if they had an Emergency/911 they'd find a way!) ANYWAY-

My doctor called in a NEW prescription for me. I was told that my prescription would be sent out the VERU next day, May 4th 2022. The FOLLOWING day I'm then told it won't ship out till May 9th.

Now I'm being told not till July 11th? What the hell is wrong with these people?

Never knew ANY pharmacy like this and unprofessional.

I'm completely done with these people, DONE!
Desired outcome: No outcome needed!
Express Scripts
-
RX coverage
I have a condition for which I have spent years trying every possible medication except for the one we spent 2 weeks doing PA forms for this month. I even paid for the first one years ago to test the results against for a strong case of ADHD-C. This prescription is hundreds of dollars every month if it not covered. The maker of the RX in question has sued multiple times to keep it out of Generic coverage. As such we knew we needed to try the alternatives before attempting this one. I tried them all. Literally. To great discomfort, pain and impact on my own life and career.

Yet, Express Scripts for which already lacks good pharmacy choices, pushes their own mail service? and has IMHO opinion a possible conflict of interest between caring for patients needs and profits... has denied this medication. Out right.

This choice has had a dramatic and visible impact on my quality of life. One that is obvious and reasonable to see for any normal person. If you are an employer and looking at express scripts as a provider do your employees a solid here and RUN AWAY. OR screw them. That's your choice.
Desired outcome: coverage of obviously needed prescriptions. Or why else would we keep using you.
Express Scripts
-
medication order
I have been using express scripts for over 15 years since retiring from the Air Force and not living near a MTF and have had issues but these last 2 have pissed my off. I did not know that a prescription of Lubiprostone 24 mcg needed a prior auth until I was just looking on the website of express scripts for an update and found it was on hold. I called to talk to customer representative that informed me that my prior auth had expired in Jan 2022 and needed a new one so I than asked has my provider been contact in regards to this which I was told I needed to talk to prior auth. Got the number 866-684-4488 for prior auth and ask after finally getting to talk to a prior auth (the above number goes to regular customer service) person I was informed they hadn't reached out to my provider and I asked what can I do since no one of knowledge had done the job to ensure I was given my needed medications and was told to have my provider call and verbally give an prior auth. So a week goes by than I check my status on the website again and got a noticed that this prescription Lubiprostone was canceled do to express scripts now does not cover this medication. So I asked what was the options I needed to do to get this medication and I need and was told I could have my provider write and new prescription for Amitiza 24 mcg which is covered (I informed Roger that my original prescription written back in Nov 2021 was for Amitiza and got it for that Amitiza but when it got refilled 3 months later express script changed the medication to Lubiprostone 24 mcg due to it being a generic form and cheaper) I than asked since express script created this issue with Lubiprostone and now I have to have my provider to call and give a verbal prior auth for Amitiza why was any of the reasons the medication wasn't going to be filled and I needed a different medication I got no answer just like always.

Than I checked on another order that I placed 04/10/22 for Nifedipine Er 90 mg it was find this morning because the status showed the order was received than when I check the status 2-3 hours later this medication order placed on hold than 2 hours late when checking status the medication was stopped. This was all due to express script is having difficulty getting a shipment of this medication and they don't know when it will arrive. I was told by Shawndra that I could have my prescription that express scripts has on file for this medication and it is still active to have a local pharmacy (Walgreens) to call customer service and request this medication to be transferred to them. But to my anger the medication was stopped and I had to deal with another idiot at express scripts in regards to why and why can I not have this medication transferred to Walgreens if the pharmacist from there call them. I was informed I could have my provider send in a prescription which I asked why when the current one still have available refills just have it transferred which she said she can have that done just have Walgreens call to request this.

I JUST DON'T UNDERSTAND THAT EXPRESS SCRIPTS METHOD OF NOT INFORMING THEY CLIENTS OF WHAT IS OCCURING AND THE ONLY WAY YOU KNOW ABOUT YOUR ORDER IS TO VISIT THE WEBSITE TO CHECK THE STATUS THEN GET NO WHERE WITH ANYTHING BECAUSE THE CLIENT WILL HAVE TO CALL THEIR PROVIDER TO HAVE THEM CALL EXPRESS SCRIPTS. ALL THROUGH MY YEARS WITH EXPRESS SCRIPT I HAVE STRUGGLED WITH THEM GETTING MY MEDICATIONS TO ME IF NEEDED A PRIOR AUTH OR THEY BELIEVE THE GENERIC IS EXACTLY LIKE THE NAME BRAND WHICH NO WAY IN HELL IT IS BECAUSE I DEALTH WITH GETTING MY NAME BRAND MAXALTH FOR MIGRAINES FOR 2.5 YEARS BACK IN FORTH DEMANDING EXPLAINATIONS AND SUCH. I WROTE ALL CONVERSATONS DOWN WITH WHO I TALKED WITH DATE, TIME AND SUCH AND ALSO WENT AS FAR AS PULLING THE EXPRESS SCRIPT POLICY ON HOW NAME BRAND MEDICATION CAN BE APPROVED IF THERE IS A ISSUE WITH THE GENERIC. I AND MY PROVIDER WORKED 2.5 YEARS GETTING THIS APPROVED WHICH IT DID BUT IT TOOK ME CONSTANTLY CALL, ASKING, DEMANDING EXPLANATIONS AND MAKING SURE I TOOK GO NOTES TO GET THIS DONE. NOW I FEEL LIKE I WILL HAVE TO GO BACK THROUGH THIS AGAIN DO TO 2 NEW ISSUES. WHY IS IT UP TO THE CLIENT TO CHECK UPDATES THAN CALL ASKING WHY THEY WEREN'T NOTIFIED OR THE PROVIDER FOR ANYTHING TO GET DONE. THIS ALL IS BULLSHIT
Desired outcome: To get my needed medication and to personally notified by mail, email, cell phone and landline of what is going on with my medications.
This review was chosen algorithmically as the most valued customer feedback.
I have been getting my prescription from Cigna Medicare part D for 8 years. I had no idea that Express Scripts was now handling my part D prescription plan! I have had no notification of this. My book and card has Cigna. I went to use my prescription plan for first time 2022. I get a 90 day supply. The prescription that I have been taking for 4 years…now...
Read full review of Express Scripts
Express Scripts
-
Express Scripts® Pharmacy
I have been getting emails from this company since June 2021 WITHOUT ever signing up for their service. Because I refuse to give them my social security number they won't remove me from their email list or provide me with "my" member ID to recover the account. If this harassment doesn't stop I will file a civil suit seeking an injunction seeking the same and potentially punitive damages.
Desired outcome: Evidence that all of my personally identifiable data has been removed from the database maintained by Express Scripts® Pharmacy and the discontinuance of their unsolicited emails.
Express Scripts
-
Fax Numbers Not Working
This is a continual/ongoing/insane making problem. We have tried since November of 2021 (it is now March 2022) to receive medication denied by our "Other Health Insurance." We have faxed 5 different fax numbers given to us by Express Scripts representatives. NONE of the fax numbers have recorded in the system so we can get the medication now critical for kidney disease. Our only outlet is to mail the denial letter to Express Scripts with the dream that someone will actually see it and enter it into the system. Why can't you take a scanned pdf of the letter and let me email it to the representative?

Oh, and by the way, your pre-auth program is not much better, we had to send the pre-auth from our Dr., twice because they lost the first one. I suspect if we ever get the denial letter in the record system, you will have lost the 2nd pre-auth by then.
Desired outcome: The desired outcome is for you to find our denial letter and coordinate with our pre-auth letter so we can get the freakin' medication (Jardiance).You can call 808-518-9840 any time.
Express Scripts
-
Refilling a prescription to get through vacation abroad
I spoke with Asia and explained we are new to the company. My son will be traveling out of the country and will run out of his medication while abroad. She said there was nothing that could be done because our plan doesn't allow for a "vacation override". I asked her if there was anyone ese in the company I could speak with and she hung up on me. So far my experience with Express Scripts has been extremely inferior to the service I received from our previous mail order company, Optum RX. To make matters worse, she was unprofessional and audibly yawning while I was talking to her. This happed at 12:30 pm on 3/7/22.
Desired outcome: I would appreciate a response as to what we are expected to do since he will run out of required medicine for his health while on his trip.
Express Scripts
-
Prescription denial
For 3 months express scripts has been denying a prescription for ozempic, a weight loss drug. Email after email, one letter saying I appeal, and a long phone call today — still no

3 years ago, at age 71, I was diagnosed wit an extremely fatty liver. For years my primary care physician has said I needed to lose weight, nothing worked - even increased gym time. Blood work fine, just overweight.

For past 3 years she has been telling me to have beriatric surgery. Last year, I signed up for the beriatric program at univ of tennessee.

The program leading to surgery is about a year long. You are supposed to lose weight before surgery to decrease liver size. Ozempic was helping me lose weight. But I was given free samples. Express scripts continuously denies me this prescription despite prior authorization form, several emails, a letter and phone call.
Desired outcome: Approve the script
Express Scripts
-
Denied pre-authorization
I started taking Wegovy last year and had an approved pre-auth. Then, when I tried to fill this year, was told I needed another authorization. Now I have been off my meds for two months and the pre-authorization was denied again. I have spent so much time with no satisfaction speaking to your different departments who just read me words off a screen. I am at a loss on how to get my prescription filled and am so frustrated that my insurance company farmed out our pharmacy coverage to you. It should be up to my doctor to determine what medicine I take, not you. Now I was informed that the appeals process takes another two weeks. This is a medication I have been on for insulin resistance for over a year but because the higher dosage is marketed under a different name, I am having problems. Although not life threatening, it is certainly messing up my metabolic system.
Desired outcome: Fill the prescription my doctor submitted!
This review was chosen algorithmically as the most valued customer feedback.
Jan 4TH I became immobile from a stiff neck. I phoned my doctor, Alexander Chang and he phoned in a prescription to Express Scripts for cyclobenzaprine. Express Scripts said they needed prior authorization and to have the doctor phone them. I phoned the doctor's office and left a message with his answering service. When my prescription didn't come, I phoned...
Read full review of Express Scripts
Express Scripts
-
Not filling my prescription until I was out of my meds
I had been using Alliance RX for mail order prescriptions. My insurance company changed to Express Scripts in October 2021. My doctor submitted prescriptions to Express Scripts on January 4, 2022. He also gave me a two week supply to tide me over till the mail order could get to me. On January 5th, Express Scripts tried to fill my 90 day prescription, but was denied since I had filled the other on the. 4th. I called on January 14th to find out the status on my prescription, and was advised at that ttime, by Sharon, an Express Script rep, that my prescription could not be filled until January 18th. I explained to her that I would be out of my med on the 18th. She put me on hold and supposedly talked with my insurance company. Sharon came back on the line, said that my insurance said they wouldn't allow it to be filled until the 18th. I had an appointment so I couldn't talk with my insurance company then, but called them today. They advised that the script could have been filled as early as the 12th. They have no record of anyone from Express Scripts contacting them after January 4th.
So I'm going to be out of my meds tonight because of Express Scripts! If you can avoid this business, by all means do so!
Desired outcome: Timely filling of meds
Express Scripts
-
Web site
I'm unable to access Express Scripts web site, getting error message:
We can't complete your request at this time.
if this problem continues, please call the number on the back of your member ID card.
Reference support ID
9392960782126005035
Tried another browser, same error. No issues with any other web sites.
Desired outcome: fix web site
Express Scripts
-
Prior Authorization and customer Service
I work for a physicians office and have been put through the ringer EVERYTIME I have to do a PA for your company- this last incident I called for a PA on bydureon BCISE 2 mg I spoke to Jordan in your PA department who stated case # 65451838 was already denied and I have to be transferred to the appeals department- then transferred me and put me on hold for 120 minutes- FINALLY I hung up and called back got transferred twice again to sherita in Appeals who then states we can not do an appeal and I have to start another PA- and then transferred me AGAIN to Terri who then did a PA for this pt- I was on the phone for over 155 minutes for ONE PATIENT. This is a huge issue and this company should be shut down- they are the product of BAD PATIENT CARE!
Desired outcome: shut down company and all insurances!!!!!!
Express Scripts
-
Drug shipped that wasn't ordered
I got an email just now saying that a prescription was on it's way. I didn't order it, nor did the doctor. After speaking to a rep who did not speak English very well, with their neighbor's dogs barking hysterically in the background, I was told that though I called Express Scripts last Nov. of 2020, to stop this prescription, that it was only placed on "Pending." That since there were 2 refills, they send out the refill just before it expires (a year later). In other words when you tell them to stop the script, it only stops it one time. The only way you can permanently stop it is to tell them you are no longer taking it and cancel the order completely. Which means you will then need a new script from the doctor.

Not only do I not need this drug at the current time, but I am in the "donut hole" section of coverage, which means I have to pay the 25% fee. In this case $40. This is OUTRAGEOUS.
Desired outcome: I would like to send the drug back to them once I receive it, and not pay the bill, but I know that they don't take back drugs, opened or not.
Express Scripts
-
Dexilant
Express Scripts has refused to fill my prescription saying the drug isn't covered in their plan. The problem is I have a long history of gastrointestinal issues and have been diagnosed with Barrets Esophagus. I've tried every medicine available and nothing helps like Dexilant. Originally I was given authorization to use it but had surgery to repair a hiatal hernia and the doctor told me I would no longer need to use any PPIs so I came off of the drug. Two years later when I was diagnosed with the Barrets I was told I need to be on PPI medication for good because Barrets can lead to cancer. Now Express Scripts doesn't want to approve it. Currently still waiting for an exception for over 30 days after my doctor wrote a letter explaining my need for the medication due to my extensive 10 + year history of using alternative drugs with no effect.
Desired outcome: Dexilant exception to be approved
Express Scripts
-
Prescription Services
On a regular, ongoing basis Express Scripts has failed to accept nor fill my prescriptions, causing me to be without on many occasions. Their representatives and system refuse to accept my prescription information from my doctors, and they fail to contact my doctors to get the "special" authorization that ONLY they, not any other pharmacy, require. Any other pharmacy can fill the script no issues, but Express Scripts can't. If I wasn't forced to use them, I would have stopped a long time ago.
Desired outcome: Start actually accepting scripts to fill them
Express Scripts
-
Pharmacy
My child has cystic fibrosis. Her medications keep her alive and give her quality of life. The amount of incompetent, uncaring people that work for Express Scripts is astounding. My daughter is on many specialty meds and we're FORCED to use Express Scripts. Express scripts has not shipped a prescription that they have had for several weeks and she's now out of her medication. A medication that can NOT be interrupted. How absolutely appalling is this?! Unacceptable
Desired outcome: My daughters prescriptions to be handled appropriately and in a timely manner
Express Scripts
-
Failure to Deliver Precription
On August 30, 2021 I received an email from ExpressScripts that they were processing 3 of my prescriptions. On September 17, I received 2 of those prescriptions. When I called to ask why I had not received the third prescription I as told that there was no active third prescription. I advised the person on the line that I had an email from ExpressScripts listing all three active prescriptions. I was advised that they could not locate that email and that only two of the prescriptions were active. I advised them that it was fine if they needed to reach out to my doctor to confirm the third prescription, though it seemed ridiculous. When asked what shipping method I wanted I advised that I thought they should send it same day delivery for free, as this is a medication that causes serious withdrawals. I was basically told they couldn't do that. I felt that there was absolutely no responsibility taken for this mess up and whenever I tried to ask questions about what happened to the third prescription I was never given a clear answer. This was the absolute worst customer service experience I've ever had. At this point I'd rather pay full price for my prescriptions then use ExpressScripts through my insurance.
Prescription #: 212424965912
Invoice #: 07222766012
Desired outcome: That my prescription be overnighted for free.
Express Scripts
-
Medication refills
I ask that my prescriptions be put on profile and not fill it before it is due. My Doctors have asked you the same by writing it on the prescription. As a result I end up with to much medication at on time .
If my doctors change my meds I'm left with medication I am unable to use and my money is waisted. I can't get a refund. Why don't your company put med's on profile ? What can I do to have my request possible ?
We are here to help
16 years' experience in successful complaint resolution
Each complaint is handled individually by highly qualified experts
Honest and unbiased reviews
Last but not least, all our services are absolutely free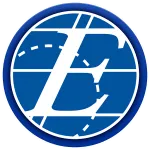 Express Scripts contacts
Express Scripts representative
ExpressRxHelp