The complaint has been investigated and resolved to the customer's satisfaction.
Sears has left an official reply on this complaint.
Sears
-
glases you can't ware!
Vision services provided by "Sears Optical" at 1300 Southlake Mall, Morrow GA 30260 770-968-2239

At the end of August 2017, I purchased no line trifocals from Sears Optical at Southlake. The glasses, with discount, cost $215.00 and from the first time I put them on, I wasn't sure if they were right. The distance seemed off and the reading was blurry... She told me to try them for the day and "get used to them" that my eyes needed to adjust to the new prescription.

Since that time, I have attempted to contact Sears Optical at Southlake a multitude of times. The doctors number on his business card is a recording... it gives you two numbers... one number has a recording on it that states that your call will be returned within 60 minutes... the other is actually answered.

When I finally got through to someone there (Sharon) on 10/19/06 she stated that the doctor had resigned. I explained to her that was not my problem and she said "well we don't have anybody to do re-checks" I stated again, that this was not my problem. She told me she would call me back on 10/20 to see about my coming in over the weekend- that the doctor was going to come in for a few people to do re-checks. I did not get a call back.

On 10/23 when I called, I again got Sharon who answered the phone asking "do you want to make an appointment for an eye exam today?" I said no, and told her who I was... she then stated that "she was just about to call me" and that the doctor would see me- did I know where "Eagles Landing was?" I said no I didn't and she then said "well you know, the doctor is independant" and I said "I made my payment to "Sears" and therefore Sears was responsible... I then asked for the name of the manager there. She said the manager was Sheila Dawson and that Sheila would not be in until tomorrow. In the meantime, I get a flyer in the mail stating that the Sears Optical at Southlake is having a sale!

In the interim, I have glasses I cannot wear and every time I call there I get the run round.

Sue

Atlanta GA
Resolved
The complaint has been investigated and resolved to the customer's satisfaction.
Sears
-
slipped on a wet floor
I slipped on a wet floor, this was observed by a male clerk that was present at a service desk. At the time of the slip there were no wet floor markings. The initial shock of the fall other than pain in my elbow and forearm was a little disorientating as to what I should do other than being very embarrassed and feeling very uncomfortable, I looked for assistance and the clerk ignored me, and was more interested in seeking to place signs where I had slipped. After searching/seeking assistance I returned to the service desk, where there was present the same male clerk and now a female. The male clerk would neither take my name or make a note of the incident, and expressed no interest in my issue or the extent of my injuries, the female was extremely rude and was more interested in pointing out the languages that were observed on the wet floor signs. Eventually the female took my name and address. I left the store and sought medical assistance. I was seen at the local Emergency Dept, had x rays taken, prescribed pain killers.

I woke up the next day with extreme pain in my right back, however that is not the cause of my complaint and the extent of that is a separate issue. I phoned the next day to request that the store acknowledge and pay for the medical costs, to which the female who responded, basically laughed at me and told me to contact the store attorney. I phoned again a little later and spoke to someone who identified himself as Chuck, he after a series of admonishments on how to observe floor and store safety, stated that I had no witnesses and therefore I cannot have any claim, nor will the store acknowledge any incident.

What I do want to reiterate to ALL CONSUMERS is I believe there is an effective policy of all stores to make it very difficult to make a claim of any kind, CONSUME BUT DO NOT COMPLAIN, I would additional advise that if you do go into a store, particularly this SEARS store in Manitowoc, WI , you go in accompanied and not alone. Especially if you are of a different ethnicity.

I would like to see the video surveillance tape of time index 6.45 - 6.55 PM 101806 of the area in question, just to prove my case, which I am sure will quite conveniently disappear. However I did keep a tape recording of

1: Talking to the store clerk and their admitting that an incident occurred.
2. The two responses made by the clerk operating at the stores.

I do enclose a copy of my talking to the store clerks so that other people if this is made publicly available, will see how bad things are for people who genuinely slip and fall.

If there is interest in hearing the humiliating laugh, and the other call to the store you are more than welcome to request it.

Andrew

Fox Lake
WI 53933

On the 18th October 2006 at approximately 6.45pm, at the Sears Store at 700 E MAGNOLIA UNIT 220, MANITOWOC, WI 54220. 920)682-8217
Sears
-
you call this service?
We bought our Hitachi 50" 50V525 model Tv from sears canada and it was delivered in September 2005. As we were moving into our new home ( not until October 2005) the Tv sat until then.

It worked fine until July2006 when it started to act up. Picture would just go off and screen would turn blue.

We called sears before the year warranty period was up and also purchased at an additional $250.00 an extended warranty.

We have had a sears service man here 3 times to fix the machine but to no avail. Now he says it needs a circuit board and light engine. We have been without the Tv since mid september and sears advised they could not get the part until mid December 2006. Another 2 months waitng.

Hitachi are absolutly useless as they advise they have a "special" arrangement with Sears and I would have to deal with them. part has to come from offshore.sears would not do anything for us either and we just spent over $12,000. on new appliances with them.

You call this service?

Anyone else out there experiencing this kind of treatment?

Oh well what can we expect these days.
Sears
-
sylvania tv - vibrating speaker noise from the first day
From Sears in the Glynn Place Mall, or Colonial Mall, as it is now called, in Brunswick, Georgia, The Sylvania television purchased as an early Christmas present for my son had a vibrating speaker-noise from the first day. Every time you raised the sound to the mid-point bar on the indicator, it vibrated and "wowed" as they call that effect, to totally distract from any program. I called a repairman as soon as the holidays were over--or not long thereafter. I'm a forty-years customer of Sears--I would have bet my pay check on a Kenmore's reliability, loved their products for years, rarely had a complaint. Boy, has that changed! A series of tech-visits to my home, months apart, ensued, after the first one, in which we were told that the Sylvania just had a peculiar sound system, and nothing could be done. As I tried repeatedly to make good on my warranty--which had, of course, made the tv cost more than its ticket price, the total purchase over 400.00--all because our Zenith that it replaced-had been " irreparable" by whomever we called in about it, much to our regret. Right now, a Quasar I was advised by another dealer could not be repaired, is working beautifully, thanks to a local shop that repairs, "anything electronic." They say those phone calls in for service and warranty replacement of products are monitored and recorded. I wish I could post, on the blog, how hysterical I got when they stonewalled me for the very last time, after months of delays. Minion after minion in Sears, fearlessly stonewalled me and gave me a run-around from one employee-who-would do nothing, to the next one who claimed they could do nothing. On Labor Day, my first chance to go and shop for the replacement the last tech had said I could get, I had such a run-around, that when she said if I came the next day and got on a three-way conference call with the local repair at Sears and their higher-ups, I might be able to get a replacement. I was too exhausted--literally--that's what they count on--to even attempt to go there the next day. Their delays in acting on a warranty allow them to say your time has run out, and you never get your money's worth. I'm currently shopping for an appliance dealer with well-known good service, and the will to help someone who must replace a purchased item. Why in the world would they give anyone a run-around, as if they were wanting to steal something they had already bought and paid for, and were fraudulently seeking warranty refunds they were not entitled to? Why on earth would anyone spend good time and strength trying to get something that isn't rightfully theirs? And how, if fine-print shenanigans--all nicely printed with hitches, bar your unsuspecting product-value, can you trust your Sears for anything? (30 days for the routine Sears Product Guarantee. That means in one month, a person gets to go to Sears, buy a big ticket item, pay 30 dollars to have it delivered, pay more if it needs any special installation, and then, inside the month, undo all that to claim their replacement--and then go back and choose another item and go through the whole process again. )The person would have to devote a whole month to choosing an appliance at Sears--unless they pay even more to have some kind of extended warranty---then they get to face multiple service tech visits to verify--what? that it is indeed irreparable? That's what I went through, and they still did not replace my television set. I had already tolerated two portable Sears tape /cd players on which--one's Cd player failed, and the other's dubbing tapes made a thumping noise, rendering them useless. That I had just given up on--why replace one defective article with another? But this television had a beautiful picture, was a handsome size and case--why would not they replace it for the malfunctioning sound system? It was a big family disappointment, to say the very least. Everyone knows a good family room television to share is a main item of budget entertainment and very important to a family. To be so mistreated over this one was most distressing to me, the mother-purchaser for our household. Every time you raised the sound to the mid-point bar on the indicator, it vibrated and "wowed" as they call that effect, to totally distract from any program. I repeat that, as you requested a detailed version of the problem. Thanks for listening. Charlotte (do I sign my name in full?)
The complaint has been investigated and resolved to the customer's satisfaction.
Sears has left an official reply on this complaint.
This review was chosen algorithmically as the most valued customer feedback.
I have a Sears Kenmore Elite H3 Washer that has a moldy smell. The rubber gasket smells and I have wiped out mold from underneath the gasket. I have called Sears and Kenmore without any help. Just transferred to many different depts. I have written the Sears Corporation and have not heard back (it's been 3-4 weeks). They want to charge me 65.00 just to have...
Read full review of Sears
Sears
-
what a dump!
On July 31, 2006, I purchased a washer and dryer at Sears in Fort Collins, Colorado. Part of the purchase included a promotional six-month supply of high efficiency Tide detergent (TIDEHE). I correctly filled out the rebate form, attached a copy of the receipt and mailed everything on August 8, 2006 to the appropriate address according to the instructions.

After waiting six weeks, I received a logically incoherent letter from Sears thanking me for choosing Sears and telling me that the place of purchase wasn't valid because it wasn't Sears. The letter informed me that I had to resubmit the paperwork if I still wanted to participate. After calling the assistance number given the letter and waiting 10 minutes for a representative, I was told that the letter I received couldn't be for the Tide promotion as there was no tracking ID (tracking ID was 681935144 according to the letter) in the computer. The customer representative told me there was nothing she could do and I would have to resubmit. So, I resubmitted the paperwork per the instructions I received in the rejection letter (which they could not possibly have sent me according to the customer representative), including a copy of the rejection letter, a copy of the receipt and a copy of the stub I retained from the rebate form.

After waiting several weeks, I checked their online rebate site (www.sears.com/rebates) to see if the rebate was being processed; it wasn't. So I once again called customer service and was told that there was no record of my rebate submission and I would have to resubmit. I asked to speak with a supervisor, who asked me for a load of information before telling me that the rejection letter was sent in error. She said she would pass it on and I could expect my rebate in four to six weeks. I had already waited more than eight weeks.

Today, some gal from Sears called me at work and said they needed more information before they could release the detergent coupons. She asked for some codes from the receipt, which I didn't have with me at work, of course. So tomorrow I will take all of the paperwork I have to work with me and call Sears back and give them information that I have already sent twice by mail.

I cannot even begin to tell you how angry I am at the complete and utter disregard, with which Sears has treated me as a customer in this matter. I don't know if I will ever see the detergent coupons they owe me, but I will never, ever buy anything at Sears again. What a dump.

Regards,

Bret
This review was chosen algorithmically as the most valued customer feedback.
I recently sent this complaint to Sears. Dear Sears Representative, 10/18/2006 I would like to express my deep dissatisfaction with your company. I purchased a Kenmore Dryer from you and it has a defective part. After speaking with 10 different people and getting the run-a-round all morning, I?ve decided to just fix the problem myself. I want you to be...
Read full review of Sears
Sears
-
never worked properly
Received a new lawnmower from Sears - Edmonton as a gift - never worked properly - went to take it for repairs - oops Sears could not find it even though it was charged to the account - bill was shown - after a month of complaining - oops Sears made a human error - they apparently are humans - so off they took it - oh yeah I got no tag. So I get a call to pick it up and pay $42.00 yep its still under warranty but carbs were dirty - yeah right - brand new lawn mower - new geri can - must be me - the small piece of lawn we have takes 10 minutes to cut. Yep take to the nasty people at sears head office - they make your blood boil more. She informs me that if the same problem persists I will not get my $42.00 back. Yep and I have 30 or 60 (I'm not sure which one) days warranty on that work - oh great I have snow on my lawn so I guess I have to try and snow blow/cut it for that warranty - but they really don't care. Sears are great when you are buying and do not own up to their warranty. If the repairs would have cost $300.00 I would have had to pay it.
Sears
-
delivery truck hit my car and did not tell me
I purchased a 32" TV from Sears and it required home delivery. When the item was delivered the delivery truck hit my car and did not tell me. This accident was witnessed by 2 of my neighbors. I called Sears to complain and was treated with total disrespect. Since Sears subcontracts the delivery to New England Retail Express, Sears says this matter does not concern them. I tried to deal with New England Retail Express and was totally abused. Most of the time they did not even return my calls. When the denied my claim they did so via email - how classless! They would not even allow me to compare my car to their delivery vehicle and determine the facts of the incident. So not I have a new TV but a dented car! After a lifelong relationship with Sears this incident has left me so upset that I will NEVER deal with Sears again. As for New England Retail Express - they also own Dial-a-Mattress. I would totally scrutinize any delivery they make to your home.
Sears
-
sears technitian proke my water softner!
On Friday, August 4, 2006, I had a scheduled appointment with Sears for service to my water softner. The water softner was bought from Sears, installed by Sears and has been serviced by Sears since I bought it. On the fourth of August a service technician came to my home to service the softner but instead broke it. He did not tell me the home owner instead as he was driving out of my driveway he told my son that we would not have water fpor 24 hours. I literally ran up the driveway after him and told him this was not acceptable because I have a medically handicapped husband who could die without sterile conditions and water. He replied there was nothing he could do call Sears.

My husband is a C-4 quadripeligic, who is on a bowel program, a bladder program and also has autonomic dysreflexia. All medical conditions are very grave and people who work with him need to be very clean and their hands must also be washed before touching him. He also needs a lot of water to drink so that he doeas not become dehydrated, which is common with quadripelgics. My husband's medical condition is documented and I can provide records from his many different doctors. Aside from this family tragedy, you can imagine how much stress I am under dealing with this relatively new injury and being his main caretaker.

I called Sears and begged for help. I pleaded and explained the medical urgency and necessity that we have running water in my home. I also explained their techniciamn broke the softner. After an hour on the phone and several disconnectsI became hysterical, cerying, screaming and begging for help. They continued to ell me that was to bad and I could not have service for twenty-four hours. I then called Sears Customer Service. I spoke to very nice gentleman who told me he would have to get his manger. He said he understood my frustration and would try to provide me with some help. The woman who took the call gave me the same answer as everyone else. When I asked if she understood the graveness of the situation and the medical jeapordy they were putting my husband in, she became huffy. She told the young man to hanfg up on me and the call was over. She said, "Ma'am if you have a problem call 911."

I was on the phone with Sears for 2 1/2 hours. I can not believe how insensitive they were to our situation. Mostly, I can not believe how rude and unprofessional they were. I would like to know how they would handle the situation if it were their loved one? No one was concerned about the medical condition of my husband or the stress they were causing our family.

Meantime, I heard from Sears again on August 7, 2006 when a part was delivered. Then I heard fro them again on August 9 when another part was delivered.
Sears
-
faulty products
I purchased a refrigerator fro sears 3 years ago. Had 9 servcie calls to fix a faulty ice maker with the incompitance of the sercvice dept. I still have this problem, which started 3 months after the purchase of this product..to date. It still isn't repaired and now that the warantee is over... I have to live with this problem... I think the service department does not have qualified techs and I think that this will become the downfall of Sears... I personally will never purchase another product from Sears again...

Thank you
The complaint has been investigated and resolved to the customer's satisfaction.
Sears
-
it sucks!
I purchased a high end lawnmower at sears and the sales person (some 19 year old kid) had good knowledge of the product and sold me on the mower. I asked him about returning it if I don't like it, he said no problem you have 30 days just keep your recite and keep the mower in good condition nothing about a restocking fee of $54.00 nor does it say anywhere in the store about a restocking fee. Well I didn't like how the power drive worked so 10 days later I returned it. Then I was made aware of the restocking fee, made a stink and they got the dept manager over to talk to me. He says our restocking policy is printed on your recite so I looked and it was. That's a great idea sears I have to purchase it first to read the return policy, something is wrong with this picture so I call the store manger and he was busy at the time and would return my call ASAP it's been 2 months and no returned call yet. I understand why the policy is in place BUT TELL THE CUSTOMERS BEFOR THEY BUY IT, NOT AFTER!

Needless to say I disputed it on a sears card and they found That nothing was wrong so the bill for $54.00 still is not paid and never will be or maybe at .50 a month. It's not the money it's the principle of it all. (IT SUCKS AND so does SEARS) sorry you lost a loyal customer that has been with you for 25 years...
Resolved
The complaint has been investigated and resolved to the customer's satisfaction.
Sears
-
nine service calls for the same problem!
Baton rouge, la - purchased a carrier central heating and a / c system from sears in august 2004. In the past three months i have had nine service calls for the same problem which is the system is pouring water from the system which is housed in a storage closet in the hall of my home. Because of the constant water, the drywall in the closet is ruined, the carpet outside the closet is stained, the carpet in an adjoining bedroom closet had to be torn out because of standing water which ruined shoes, purses, etc. To date we have no resolution. Sears continues to send repairman after repairman for the same problem (Nine times in 3 months) with no result. Then they claim they are not responsible for any damages incurred. I am a 75 year old woman and they told me i would have to hire a private contractor to estimate the damages and maybe they would cover replacing the carpet outside the closet, nothing more. What on earth do i have to do to get this unit fixed or replaced? It is under warranty for 13 more years, i make my payments monthly to sears for the system, i just need some help!
Sears
-
they really don't like to give the 2 years equal payments with no interest
Sears Canada. Wanted to purchase a top of the line carrier gas furnace and air conditioner and finance it with 2 years no interest. Needed 10,000 limit, sears gave me 3,000.

I was told the reason I was not approved for the full amount was because my credit cards had high balances. I immediately paid off all my credit cards to zero.

They still refused to increase my Sears card from 3000. They told me they couldn't tell me why, only that it's something on my bureau. My bureau could not have changed since their first inquiry. I am not a credit seeker.

I was told by Stephanie who answered my call (after she spoke to her boss) that it didn't matter what I did, they would never ever increase my limit to more than 3000. That was the wrong thing to say.

I said thank you, please close the account.

I hate wasting my time after following their instructions. I know the credit bureau would not see the cards paid until they have a new report, I brought this up at the beginning and was assured that as long as the cards were paid off (I did pay them off,) there would be nooo problem approving me for the full amount. Now I have lost money in another investment to pay off my balances, and had a useless credit check against my bureau for absolutely no reason. Sears has already arranged with the gas company already to bring in a line to my house (I'm on oil right now,) I will have to make arrangements with them to cancel the arrangement.

I have told my salesperson at Sears to cancel my order with them. I should have gone to home depot.

Thanks for listening, I hope someone reads this and learns something from it. On a sad note, the salesperson was actually very professional. He was nice and understanding. I'm sorry he won't get the sale. In the future I hope Sears provides more information to their salesreps about qualifying a customer for financing before wasting the customer's time.

The unusual thing is, my credit is not bad, I can afford the product, I have a great repayment history. I will probably get the money from the bank and go elsewhere or put it on one of my now empty credit cards. I guess they really don't like to give the 2 years equal payments with no interest.

Still living with my crappy heat and a/c,

Scott
The complaint has been investigated and resolved to the customer's satisfaction.
Sears has left an official reply on this complaint.
Sears
-
have not received my tv, repaired or not
I carried my tv (sylvania, model 6720FDF-A) to the Sears store #3216, where I purchased it for repair. I was told that the tv would be repaired and returned to me by the 15th of September, today is October 6, I have yet to receive my tv, repaired or not. I always thought that Sears backed the products they sold, but I have found out that they do not back anything, my opinion, that they sell. If anyone wants my opinion of Sears, I am afraid they would not get recommended at all. I would suggest they go else where to buy anything. I would not trust Sears to stand behind anything they sell.
Resolved
The complaint has been investigated and resolved to the customer's satisfaction.
The complaint has been investigated and resolved to the customer's satisfaction.
Sears has left an official reply on this complaint.
This review was chosen algorithmically as the most valued customer feedback.
The only Gold from this piece if crap is the gold that Sears got when it was purchased. I bought a used car with a then 5-month old Die Hard Gold battery and after cleaning the battery terminal 3 times in as many months, I found a crack in the case emanating from the battery post. I called Sears Automotive and was told to bring the car in so the battery...
Read full review of Sears
Sears
-
service center is a joke!
Upon returning from a week long vacation we discovered our new 6 month old Sears Trio refrigerator stopped working. The freezer section was fine. Everything in the refrigerator section had to be discarded. We called Sears, 1-800-469-4663 (July 15, 2006) for service as the product was under warranty. We were told they could have someone there on Tuesday - July 18th, 4 DAYS LATER! This infuriated me, it's the middle of summer, and we have no refrigerator for 4 days. The service technician arrives 4 days after our initial call only to tell us we need a new motor, which he doesn't have and he'd have to place an order for the part. I asked him if he has dealt with this problem before and he tells me yes, it is common with this particular model refrigerator and Sears has since replaced the newer models with the motor he has to order. (MY BLOOD PRESSURE IS RISING!) I email my complaint to Sears that night (7/18/2006) via their web site. "If a consumer has to wait 4 days to have service on a refrigerator and Sears is aware of the service problem, why wouldn't they send a service technician with all the possible parts that could repair the consumer's problem? Especially a problem that Sears knows is common with that particular model refrigerator" I requested a phone call response to my email. Instead Sears sends me an email response the following day, thanking me for my suggestion. I phoned the customer service department to complain again on Wednesday 7/19/2006. Response: "We understand your frustration and our records indicate the part required to repair your refrigerator is being shipped today (Wednesday). When you receive the part call the service hotline to schedule a repair." (BLOOD PRESSURE RISING HIGHER) The next day the part arrives and I call to schedule a repair. They will be able to send someone on Saturday - 7/22/2006, between 8 am and 12 PM. (We have been without a refrigerator for 1 week now). Saturday morning I get a call saying the service technician had an emergency and they need to reschedule service on our refrigerator. The first available date they can come out is Wednesday, July 26th! I lost it and said a few nasty words to the phone representative, which I regretted at the time. I asked her to connect me to her supervisor and she responded "I don't have a supervisor." I asked whom she got her orders from and she responds "from the computer." Again she says "our first available date for service would be Wednesday, July 26th, is that good for you?". My response: "NO I demand service today and explain that we've been without a refrigerator for a week." Again I ask to speak to her supervisor and again her response was: "I don't have a supervisor". Then I ask to speak to the person who told her to call me. Response: "I get that information from the computer". Okay then I say, let me speak to the person who gives you your paycheck, or do you get that from a computer to?" Her response: "As a matter of fact I do get my paycheck from the computer. Would you like me to schedule you for a repair on Wednesday, July 26th? I respond: "NO" and slam the phone down. (I don't regret the expletives I said to her initially) I immediately call Sears home repair 800 #, and ask the representative to connect me to her supervisor because I know she won't be able to help me. She responds that "supervisors are hard to find on weekends" but she'll connect me to that department. After a few attempts she connects us to another department. We waited for one whole hour for someone to answer our call, listening to a recorded message saying "thank you for your patience; someone will be with you shortly". After one hour of listening to this recorded message we were disconnected. We never spoke to anyone. We then decided to call the Sears store where we purchased the refrigerator. The salesperson listened to our complaint and assured us he would have a customer service representative contact us immediately. Someone returned our call within approximately 10 minutes and said they would change the service date to Monday, July 24th! It is the best they could do. I'm so frustrated at this moment I feel I have the strength to haul this refrigerator on my back and carry it back to the Sears store. Instead I came to my senses and found this site to vent. We could have called a local appliance repair person a week ago and had the refrigerator serviced and running but why should we pay someone else? You can bet we won't be purchasing an extended warranty contract from Sears once the warranty runs out. In fact I will never purchase another product from Sears every again! Thanks for allowing me to lower my blood pressure by posting my complaint. MG.
The complaint has been investigated and resolved to the customer's satisfaction.
Sears has left an official reply on this complaint.
This review was chosen algorithmically as the most valued customer feedback.
Sears company---hard to find which corporate headquarters is relevant and their phone number In June/July 2005 I purchased 4 sears appliances (built a new home). I have had several problems. I will list them below, in the order they occurred. 1. From a Sears retail store in Oneonta, NY I purchased a ceramic glass topped range, a side/side refrigerator and...
Read full review of Sears
This review was chosen algorithmically as the most valued customer feedback.
In April, a charge was put on my credit card that was not mine I was told to "remove it" and pay only the balance since it would be "put in dispute" and removed before my next billing. I have received finance charges ever since I did the above, and was told (6) different reasons by (6) different people, including supervisors... each telling my the one...
Read full review of Sears
Sears
-
seriously affecting credit
I am an attorney who represents a Maria Sealy who has for several months tried to clear up an Sears Home Improvement debt charge off that is apparently now carried by Citicards, in Kansas City. Despite repeated phone calls and letters both from her and from me we have gotten no response.

How can we get a HUMAN BEING to respond to clear this matter up. It is SERIOUSLY affecting her credit.
We are here to help
16 years' experience in successful complaint resolution
Each complaint is handled individually by highly qualified experts
Honest and unbiased reviews
Last but not least, all our services are absolutely free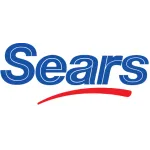 Sears contacts