Sears
-
terrible experience!
After a lifetime of being a devoted Sears customer, I will never do business with Sears again. Bought a $2000 GE refrigerator w/ 5 yr warranty. Had a problem, called Service. My mistake.

2/5/08
Scheduled svc for 2/6 8:00-12:00. Was told that I would get a call after 8:00 am. Provided my cell and home phone #s.

2/6 Appt #1
Got a msg at 7:45 am from the tech, while in the shower. No call back number. Immediately called Svc 800-469-4663. Told them I would be out until 8:30 taking the kids to school, so to have the tech call my cell. However, he came at 8:20 and called my home phone that he was there. Got home at 8:30, called Svc again, who said they would have the tech return. Nothing. Called 5-6 times each time being told the tech would call w/in 30 mins. Finally, at 1:30 I rescheduled for next morning 8:00-12:00.

2/7 Appt #2 & #3
After 9:00 am called Svc who claimed that my service WASN'T IN THE SYSTEM! Had to reschedule for 8:00-5:00. Was told the tech would call sometime to confirm.

Called Sears 800-549-4505 to complain. While looking at my log, said that MY 8:00-5:00 SERVICE HAD BEEN REJECTED! Funny, nobody called to tell me. Said that I had to reschedule, so I asked for the (MA) District Svc Mgr. After 10 mins got a number 978-777-4724.

Appt #4
I called and was told that the Svc Mgr was not in and to call the 800 number. After insistence, a Jim Louder said that my service was rescheduled for 2/8. I told him that 3 days off from work was unacceptable. He said to schedule service for a Saturday, not caring what I had been through. I insisted on service today, but he would not commit or commit to a call back for yes or no.

So, now I will make it my goal to find someone high enough in the Sears organization who actually gives a rats @$$ about customers, so that they understand why I will never be one again. I will also spread the word so that others don't have to suffer through the Sears Service Nightmare.
Sears
-
terrible quality product!
My husband and I were engaged to be married so we decided to renovate our home. Upon completing of construction, our final touch was to add a new dishwasher. We went to the Sears Outlet store in Santa Ana, California. Once there at the outlet store, we asked the associate for help in finding the best machine offered at that store. She directed us to the "Bosch" dishwasher because it was a "best seller" and the one they had in stock, we were told, had only "cosmetic damage" and had been put through the Sears "all-points inspection". She assured us that the machine had only suffered a small scratch on the front panel and that this was the only flaw; we were reassured that the machine would run perfectly as it should, as if it were brand new. The unit was delivered to our home. The following day the Sears tech came out to set up the machine, after running a test he said the machine was missing a part and should never have been sold in this condition, he said he would order the part, to be delivered to our home, and he would come back in 10 days to get the machine in working order. He turned off water and machine, and said that "in the meanwhile the machine may leak a little water, and nothing more than a towel and a fan to dry it out, I will see you when the part arrives". That night the dishwasher began to leak more and more water, and this is where our mistreatment and neglect on Sears part began.

Both my wife and I made between 40-50 logged phone calls to different entities of Sears such as, legal dept., corporate office etc. Anyone within the Sears Corp. we called and left messages only to get the run-around and completely mistreated and very rudely spoken to. We have both been long time customers of Sears, my husband has been a "Sears Plus" member for over fifteen years. He and I were saddened and disgusted, at this poor demonstration of customer service. We told your Sears employee that our kitchen was submerged under water from the machine they sold us, the machine that THEIR tech came out to help us set up, had and was continuing to destroy our home. We begged and pleaded with them (many Sears's employees) to send any one out to help us.

We were told by the Sears employee that this was not their problem and an assessor would be out in 8 days to evaluate the problem. As our home sat in stagnant water, our new construction ruined, soaking and warping, and using our brand new towels and linens that were our engagement gifts to soak up the water.

Our entire kitchen, dinning room, living room, closets, cabinets and wine cellar area were already destroyed and sitting, stagnant, in hot water. We immediately grabbed all of our towels and sheets, any thing within arms reach to stop this destruction to our newly constructed home to absorb the over flow of water. I watched all my antiques and wedding gifts, everything we owned and valued, sitting, soaking in water.

The hardest thing to accept is that all of this could have been resolved in a much quicker manor, if procedures had been taken more seriously and done correctly, on Sears' part. All of this destruction and havoc would not have ruined what was supposed to be the happiest time in our lives. Instead this whole event has caused me and my family NEEDLESS stress and heart ache because of Sears neglect and misconduct.
Sears
-
tried to jack the total up over $260!
I am a skilled home repair/remodeler who had the misfortune of dealing with Sears delivery. We ordered a dishwasher from Sears about 3 weeks ago. Old one is burned out... get a new one... easy replacement... shouldn't be any problems. 300 for the dishwasher... and an extra 140 bucks for INSTALLATION. I'm takin' the day off and I'm gonna let Sears wrestle with the dishwasher.

So they are here right on time and some guy gets out of his personal dented pick-up truck in sloppy shorts and a beat up t-shirt. Comes in.. takes one look at the sink... and says, "I'm gonna need to drill a hole in your sink (in addition to the one thats there) that'll be 184 dollars. Plus air gap kit extra 86 dollars." I said, "There's a hole there now - just use that one."
He says, "Nope, the hose will kink, your garbage disposal is facing the wrong way." So I said, "Our old dishwasher never seemed to have any trouble with a kinked hose, what's the problem?'

It was right about now that I'm figuring that this guy just wants extra money, and without any extra money he isn't going to do a thing. So I checked him by asking, "Can you just put the dishwasher in the slot. Hook up the water lines and I'll take care of the air gap?'

HE SAYS NO.

So I asked him what the hell the 140 INSTALLATION charge was for. No reply of course. I told him if he cant get Sears to refund the "Installation" charge, to just keep the dishwasher. He called and got us the refund. We only paid a 35 dollar delivery charge. He left the dishwasher in the garage.

Needless to say, I installed the dishwasher myself... no problems, same hole for the air gap, hose is in no way "kinking", and I even found out they make an under the counter air gap which require no holes at all. So I never did get an installation professional here. What I saw that day... was a con man with my dishwasher.

Sears sucks.
Sears
-
defective electronic control board!
I just paid $271 to repair my Sears "Elite" Evenheat Dryer. Several months ago I received a card stating there is a Class Action Law Settlement for the make and model that I have. This law suit was for a malfunction of the "Electronic Control Board" . The deadline to respond was Jan. 16, 2008. My dryer malfunctioned on Jan. 13th, 2008. Sears repair could not schedule a appointment for almost 2-weeks. I missed the deadline date to submit my complaint which was a defective "electronic control board". Now I'm not sure what my options are to get reimbursed for something I feel I am entitled to. I've had this dryer since Sept. 2003, but, I only use the dryer about 6-8 hours a month because I do my laundry at my daughter's house (I keep house for her). This dryer has had very little usage!
Sears
-
oven door won't close all the way!
Bought a Sears Kenmore gas range and did not take delivery till about 6 months later as we were remodeling a house. A few months later we installed it and I slowly discovered that the oven temperature varied widely by 30 to 60 degrees. I thought is was the digital display problem, and bought an oven thermometer so I would know what the temperature really was so I could bake.. Then I finally noticed that the problem was that the oven door was not closing all the way. The heat was leaking out and that is why the temperature varied and it took twice as long to bake anything.

The repair person said that this is a hinge problem and Sears is well aware of it, but will not do a recall... Since the stove is a few months out of warranty WE are responsible to replace the hinges which were a factory flaw to the tune of $200. There has also been a problem with the digital controls and a replacement for this with the hinges will cost almost $500.00 So we have a one year old stove that has been in use for only 8 months and we are going to throw it out and buy something else and NEVER by a SEARS appliance again...
Sears
-
refusal of repair!
Once again sears does it. 5 months ago they tried to void a 5 year warranty on a washer that was 6 months old. The repairman ordered $1500 worth of parts turned out to be a belt! This time its a dryer same repairman called to tell me he was on his way to the repair then he informed me that he knows I am abusing the washer and dryer and flat out refused to come out and fix it. So basically I am at square one again. How can you claim abuse we wash clothes! How can you claim abuse without even coming out to the repair?!

Had to reschedule for another week of waiting to see if another repairman will come out!
Sears
-
terrible service!
I purchased tires from Sears Automotive and had them installed when they arrived in the shop a few days later. I shopped in Sears and waited in the waiting room for two and a half hours while they worked on my car. I asked if there was a problem after 2 hours and the gentleman at the front desk said that "there was a problem with the rear alignment. The technician was going to heat up the calibers and I caught him...we would have owned the car if he did this. " I couldn't believe he told me this and then he said "but he's almost done now and he's giving it a test drive he'll be right in." 15 minutes later... Not done. I was told it was going to take 15 more minutes.

I left 2 and a half hours later. I drove the next day 50 miles to visit friends, drove home another 50, drove to Boston for dinner another 25 miles... had a wonderful dinner and while pulling out of the parking garage there was a horrendous sound coming from the passenger side. We stopped the car immediately. (here I am thinking someone hit my car in the parking lot) when I look at the tire and inside the well on the tire rod is a huge vice wrench still attached to my car from the alignment almost 24 hours earlier. The wrench had a rubber grip on it, which was shredded to death. We took it off, checked the tires and drove home.

The next day was Sunday and there was no manager on duty, when I called to check. I went to Sullivan Tire and had my car checked as I was petrified to drive my car. Worried that my tires were going to fall off or something. I explained my situation to the manager there and he said he's fixed many of their problems. He guaranteed me the tires we on tight and drivable... but that they were on backwards. My tires turn out that they can only be mounted one direction. They have a special traction control where the tire is designed to lean on an edge. So the edge was on the inside. he informed me that the tires were actually really dangerous to be on that way, making my little suv much more flippable.

I drove to Sears and expressed my dismay and disappointment. The sears manager said " I installed these tires the other day and they are fine. IF the tires were on backwards they would say that with an arrow on the tire or mount this side in marked on them" I said well did you follow manufacturers specks or did you just assume? He said that he knew they weren't on backwards. I showed him the same details that Sullivan tire did and he said. If that's what you want I'll turn them around. It will only take a half hour. 15 minutes later, he came out and said. I'm really sorry about the misunderstanding. I made a big mistake. I'm sorry. I said that it would have been worst if I had been in an accident from the wrench ripping through my car somewhere or my car flipping. I will never recommend this company to any one ever!

He didn't care. He didn't refund any money. I don't know what to say except they suck!
Sears
-
burning metal plate!
I purchased a sears front load HE5 dryer. They have a metal plate on back that looks like it is rusting. I have had this dryer less than a month. I found two friends that have dryers made by Whirlpool which is actually Kenmore. They have the same problem. The service technician said the plate is not rusting but the temperature is so hot its burning the plate. They use to coat the metal plate in white or black but they stopped doing it. He said there is no way to order the part with the white or black coating. The technician said he is not aware of any coloring coming off on the clothes.
The complaint has been investigated and resolved to the customer's satisfaction.
Sears has left an official reply on this complaint.
This review was chosen algorithmically as the most valued customer feedback.
Our Kenmore Elite clothes washer had a pump go out after 3 years of use and we were charged $201.25 to have it replaced. I understand that the warranty has passed and I was not expecting it to be repaired at no charge but $201.25!!! I contacted Sears and was told those are the charges have a nice day. No offer was made for a lower repair. Maybe I am to...
Read full review of Sears
Sears
-
price matching!
My husband called me from Sears Dept store to tell me about the dishwashers they had on sale and while he was giving me the makes and models over the phone I was online checking consumer reviews of each dishwasher. I found a better price for a Bosch Dishwasher that beat Sears's price for the same item by $135. My husband relayed this information to the rep and she said all we needed was a printout and yes, Sears would match the price and not only that we would receive an additional 10% off!
So my husbands returned home, got the printout and made the 20 min drive back to the store. Well gosh darn it, wouldn't you know it-"actually it's only "Local" online competitors prices we match".

Now we checked the website and yes it says local retailers online but in the exclusions list it says nothing about other online competitor's prices being excluded.
This review was chosen algorithmically as the most valued customer feedback.
On 11/20/2017, I ordered a dishwasher and paid for installation, as a christmas gift for my mother. The item arrived and a date was set for on or around 11/29/07, to have the item delivered and installed. The dishwasher was delivered and installed a few days after. Once the installation tech. Left, the dishwasher immediately began malfunctioning. Sears wa...
Read full review of Sears
Sears
-
scam and cheating!
I am thoroughly disgusted! Today, january 17, 2008, I took my three daughters to sears at kingsway garden mall to return a christmas gift that my grandmother had purchased for my 11 year old that was too small. Unfortunately, my grandma purchased the shirt in august. Even though it had the original tags still on it and I had my gift receipt in hand, I was told by "customer services" that they had a 90 day return/exchange policy. This means that I would have had to return or exchange it by november. When I objected, I was then told that new "corporate policy" for christmas returns says it must be done by january 12. I said "i'm not a regular customer at sears so how am I supposed to know what your"corporate policy is? Plus it doesn't even show a return/exchange date on the gift receipt."I then politely asked to speak to a manager who told me there was nothing that they could do for me. So... I told her that she could keep the stinking' shirt and everything that I was going to purchase and that I would be contacting my grandma (Who I should tell you has been shopping and supporting sears since she made her first purchase almost 65 years ago... A baby carriage for her baby... My dad). I hope that losing a long time customer, four future customers and maybe even all the future customers that I am going to spread the word to, was worth a $20.00 shirt! Screw"corporate policy"!

What ever happened to customer service or 100% satisfaction guaranteed? So this is what i'm left with... I have to tell my grandma that if she wants to do her christmas shopping at her convenience, that she now better question return/exchange policies so that she doesn't get ripped off. A little old lady... Pretty sad if you ask me. And for me and my kids, we left with a bitter taste in our mouths and my 11 year old without a usable present from her great-grandmother. Merry #ing christmas!
The complaint has been investigated and resolved to the customer's satisfaction.
Sears has left an official reply on this complaint.
This review was chosen algorithmically as the most valued customer feedback.
Purchased Kenmore Elite Oasis Washer in April 2007. It is now Jan 08 and I cannot get the washer to work. I purchased Service Contract for washer at Sears and have called in that it is not working. Sears cannot get a service repair person to my home for at least a week. No one seems to want to help with this repair even though we purchased the...
Read full review of Sears
The complaint has been investigated and resolved to the customer's satisfaction.
Sears
-
disgraceful company
In September 2007 I purchased a large Mitsubishi HD TV from the "Great Indoors" in Scottsdale, Az. for about $2500. Based upon the recommendation of the sales person I also purchased a service agreement for several hundred dollars which would cover service and parts for a long period.

Four months later I attempted to turn on the TV and got no picture. I then contacted the Sears Service Center (parent of Great Indoors) and was told the earliest they could service the complaint was 15 days from now, which I told them was unacceptable. I am now forced to contact a local TV service company to repair (probably for several hundred dollars) a TV that is already covered by a service contract. I could easily do without TV for 2 weeks if it were not for the fact that I have a large group of friends attending parties both of the nest 2 weeks to watch the football playoffs.

I think it is disgraceful that a big company like Sears can't hire enough technicians to fix problems within a reasonable amount of time.
Resolved
The complaint has been investigated and resolved to the customer's satisfaction.
Sears
-
door handle keep breaking!
I have bought the Sears Kenmore HE3 Elite Electric Dryer 5 years ago. Door handle keeps breaking off and I keep replacing it. Sometime it breaks within days. It is a faulty design. There are thousands of people with the same problem. There are forums dedicated to this problem Sears has done nothing to fix the problem. Check it out at:
http://www.epinions.com/msg/show_~threads/cat_id_~17/id_~5493/forum_id_~409

I have called sears but did not get anywhere. Something must be done to make Sears respond to customer complaints.
The complaint has been investigated and resolved to the customer's satisfaction.
Sears has left an official reply on this complaint.
This review was chosen algorithmically as the most valued customer feedback.
I placed an order on Sears.com for a printer in September 2007. They sent me the wrong item 1 week later. The procedure to fix a wrong shipment is to have UPS pick up item, restock item, then issue a new item (the process can take up to a month.) The only way to get a replacement sooner is to order a new unit and to get credited once the first unit...
Read full review of Sears
Sears
-
defective oven range heating element
I too have a Sears Kenmore range which I haven't been satisfied with it since I bought it. The range takes forever to preheat and then it doesn't maintain the heat that it's set to. Today the bottom element burned out and I see this is a very common problem. Luckily I was in the kitchen when the fire in the oven started so I turned the oven off. The breaker was thrown so no major damage was done. This range has been a BIG disappointment. I won't buy another kitchen appliance from Sears. I've always had GE but thought I'd try Sears this time, which has proved to be a big mistake.
Sears
-
poor customer survice following sale
Attached below is my complaint to Sears regarding their failure to provide a reasonable means to register for their rebates on home appliances. Their employees were rude, and/or simply could not help because of a lack of corporate procedure or because the employee could not adequately understand the English language. Their website didn't work and no one could explain why, or what to do to comply with Sears' requirements. I will never purchase from Sears again.

I bought several appliances and have been unable to file for my rebate of over $290, from the purchase of $1874.83 for several aoppliances. Ref.: SALESCHECK # 035049028426. After four futile attempts to file for my rebate, I contacted the Sears store in Kenai, Alaska for assistance. The sales people I spoke with were unhelpful and refused to help me until I "calmed down". The sales associate, Brian called me by phone and claimed that he had taken care of everything, and that a confirmation email would be sent.
I want to make sure that my complaint and rebate has been appropriately registered with Sears. I cannot believe the way that Sears conducts business with customers AFTER they have taken the money from its customer. If Sears made it as difficult to purchase products as it does to collect its rebate and/or speak with customer service, Sears would have been out of business years ago.
I want an acknowledgement of reciept of my request for my rebate, per the agreement I made at the time of sale. I want Sears to acknowledge that I qualified for the rebate that was promised to me at the time of sale and I want Sears to give me the date that I am to recieve the rebate, and acknowlegement of the amount of rebate. I don't believe that the right hand knows what the left is doing within your corporation. I want a written assurance that the rebate will be honored and the appropriate documents have been filed. Otherwise, I want to know what further actions are expected from me. I have already submitted multiple requests for assistance, made four attempts to submit the information to the sears rebate site, in an attempt to meet the requirements that Sears demands before Sears will fulfill its rebate agreement that was promised to me on 12/28/07, by the Sears salesperson.
I was reluctant to do business with Sears and am very sorry that I was foolish enough to participate in a Sears rebate program. My time is too valuable to waste playing corporate games designed to frustrate and rob Sears customers.
Please acknowledge my right to the rebate, as agreed to by Sears employees and as advertised at the time of sale, as stated above, or state why I am no longer "qualified" to recieve the Sears rebate. I would appreciate a response to this complaint promptly.
Sears
-
scam and cheating!
I ordered an air compressor from sears.com for my husband for Christmas. According to sears.com if I ordered by December 15 (which I did) I should expect delivery by December 20. This item was in stock according to sears.com. It is December 31st and no compressor. Sears.com billed my credit card on December 16, of course they would. I called sears.com the day after Christmas, I was told they needed to research and will get back to me in 5 to 7 days. I am still waiting. I could not cancel, I could not re-order, until they get back to me. So here I sit, waiting. I will never do business with sears.com again. I even called UPS regarding Sears.com. UPS was much nicer that Sears.com service staff and said they did receive billing information from Sears.com, just never received the package. So, I am doing some of my own research. This is bad business on Sears.com part. Why should the customer suffer if Sears.com cannot get a package out to ship...
Sears
-
undelivered appliances and poor customer service!
Poor delivery services!

I ordered 5 appliances 3 months ago from the kitchener sears home store for delivery to my new home in mississauga. Now on the eve of x'mas, I am still waiting for my delivery to arrive from the 20th of dec.07. Apparently, the drivers did not know how to locate an address in mississauga two times around. Yes, there have been two attempts to get my appliances but the drivers have apparently had a hard time to find my house even though I have given them ever cross road and main road to get here including ladmarks. I had a driver tell me that it was too late for the delivery and he had to go home since it was taking him awhile to find it. The first delivery attempt they were in my complex 3 houses down but did not think of asking where my place was. By the way, I live off one of the main road in mississauga-derry road. I found the drivers to be acknowledgeable on the roads in mississuage along with poor manner when communicating with their customers - had a driver tell me to shut up. This is unacceptable under any circumstances.

The delivery setup with sears is also unprepared to handle situations like these as they just send you to customer service to reschedule your delivery. How many times do you have to reschedule a delivery before it actually gets here or they get it right? I will not recommend sears to anyone I know due to their incapable ability to get a delivery on time to a home especially when every other company such as leon's and brick can find your home with no problem. No excuse sears!
We are here to help
16 years' experience in successful complaint resolution
Each complaint is handled individually by highly qualified experts
Honest and unbiased reviews
Last but not least, all our services are absolutely free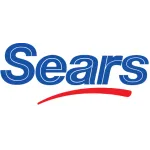 Sears contacts