Samsung
-
RF23HCEDB french door refrigerator ice maker
My ice maker in the refrigerator section keeps freezing up and stops making ice cubes I have tried to defrost it and tried to use more ice but it keeps freezing up inside the ice maker and stops making ice cubes. It would be nice to know that more people are having the same problem as me as I see on you tube people are putting up their problems with the ice maker and how they tried to fix the ice maker themselves or what some other people tell them what to do.
Desired outcome: send me a repair kit to fix this issue
This review was chosen algorithmically as the most valued customer feedback.
I purchased a dishwasher form HomeDepot on 5/5/22. I installed the dishwasher on 5/10/2022, and ran a cycle with no dishes (no issues). On the 2nd load I went to load dishes and the middle rack only opened 1/2 way. I pulled a bit harder thinking it was caught on something and ball bearings began falling out of the slide. After opening and closing a few...
Read full review
Samsung
-
tv
My special needs granddaughter cracked the screen on 2 TVs purchased in last 6 months. She is living with me because her house was severely damaged by Tornado April 22nd in Arabi La. I called to purchase a 3rd replacement tv same exact model as other 2. I was asking if I could any help with the price. I spoke with Sheldon in e-commerce and was told the best he could do is a 10% discount. I gave him the model QN60060AAFXZA. He said it was out of stock and could not say when they would be back in stock. I check BestBuy (i purchased 1 ,2 weeks ago from them) They had one in stock. He said I need to purchase and once I get the order number to call back 800-726-7864 and tell person to apply the 10% discount to that per Sheldon in e-commerce. I did this and i called back and was transferred 6 different times or given other phone numbers to call. I could not get anyone to resolve my issue. I was told they cannot do this. I needed to talk to Sheldon. Was told he was in different e-commerce department, but no one could get me a good number to call him back. No one was will in to help. It seemed all they wanted to do is transfer me or give me other numbers to call. After 4 hours of holding and being transferred, I gave up. I believe this is what they wanted to happen. I now purchased and paid for a TV from BestBuy, and it is too late to cancel. I asked if I was screwed and was told they would not use that work but yes. It is no longer the 10% discount money savings. It is about integrity of Samsung. I asked for phone numbers of upper management to call and was told look them up on the web site. They do not exist. I guess because of issues like this Samsung does not want anyone to call any officer of the company. They are all protected from customers. I feel this is a [poor way to run a company. If you have a good product, you should be open to contact with upper management. I was a loyal customer, but I feel I was really screwed this time. If you would like to get details, please call me at 5047158852 or email me at [email protected]
Desired outcome: do what was agreed to by Samsung e-commerce employee Sheldon
Samsung
-
Samsung refrigerator
I bought Samsung appliances, fridge, stove and dishwasher. The stove and dishwasher are good..very impressed with the stove…the fridge on the other hand is junk as far as I'm concerned.

Major problem's with the ice maker, I have to thaw it out once a week or it gets clogged up with frost. Samsung of course will not recognize this problem..same as any big company who is only concerned with profits. Do not buy a Samsung fridge they are garbage.
Samsung
-
Yskas en mikrogolf
27 Deaember 2021 produkte gekoop by makro portelizabeth. Aanhoudend gebel oor my buy en get geskenk van r3000. Ek het besluit om discem voucher te vat net om tehoor ek kry dit oor 12 maande. Maart het hulle vir my voucher gestuur wat nie gewerk het. Vandag toe ek weer bel is dit stories van elke maans moet jy gebruik en elke maand moetdaar geclaim word so ek nou reeds 2 maande sw vouchers verloor. Kan nou claim vir Mei. Niemand het dit so verduidelik en ek het besluit ek sal nooit weer n Samsung products koop want Samsung is n scam op sy beste.
Samsung
-
Samsung range brand new - warming center won't come on and your customer service sucks
I purchased a Samsung range on 5-6-22. It was delivered yesterday - 5-9-22. The warming center doesn't come on. I contacted samsung customer service chat on the issue. I had told them that in the so-called manuals provided, there were no cooking/how to use instruction guides, so I had to go online, find such a manual and print, at my expense, 46 pages of how to use my new appliance. In that, I found how to turn warming center on. 3 steps, as listed in your how to section and it doesn't work. The cust rep i chatted with first, referred me to call the store where I purchased, apparently the first thing I should do. So, I called Nebraska Furniture Mart in Kansas City, Kansas. They immediately said we can schedule an exchange. I explained I tried Samsung customer service and was told to call store of purchase, which I was doing, so that I could figure out how to turn on the warming center. Apparently no one at the store knows anything about how products function and said I could contact Samsung customer service. Explaining I did that, again, they could only exchange and referrred me to contact customer service about the warming center. Don't get me wrong, exchanging is fine, however it is a new product. I simply tried to ask both sides HOW TO TURN ON warming center. No Help and apparently, to this point, no one knows if there is something else I should be trying. Back to samsung Chat. The 2nd round rep was helpful, kind and, I thought, had got me scheduled for a service tech to come by. In the long chat, I confirmed twice, with that rep that - even though there was a standard 2 day wait he sent me, not to worry he said, its just standard statemnet of sorts, in my 2 confirmations of - that means someone will be able to be at my home between now and 530 pm TODAY - 05-10-2022. Yes, don't worry, it is setup. Ok. In that chat I had asked to have chats sent to me at the email I listed in that chat. Never got them. I did get a text from a repair company many many miles away, showing they received the repair ticket information and had a link I could check on progress. With knowing they would definitely be here today, I waited. At 510pm today, after no communcation with a service tech, I called the repair company, they were closed. I emailed them with no response. So, I called samsung cust service. Got ahold of a guy named, Chris, I think, with a heavy indian accent. He said no no, service cannot be scheduled that quickly, never. etc. etc. I told him the 2 times the Samsung pro I chatted with, assured the time and date (being today) is good and they will be here,) he said we cannot do that. Okay, told him to just cancel that ticket as I was not going through that bullshit, don't like being flat out LIED to, simply to get their quota of calls/chats with good reviews. I did a survey on the lengthy chat saying how the rep really helped, stuck with me, got me an appointment. Well I take that back. The way Samsung could not tell me if I had any other steps to try or if I was not doing something proper to get the warming center workin and all links shared with me where troubleshoot section that has nothing about the warming center and the link to the manual I just spent time and money on printing out as it is not included with product, way before calling or chatting. was no help at all. Your comapny really needs a better system and having customer service centeres in america with clear english speaking "pro's" would be appreciated. Having the instructions and operating guides/books included with the product would be Perfect. I do not use my phone, tablet or desktop when I am in my kitchen cooking. If I need to refer to a book I can pull it out of the drawer and do so. The rings I had to jump thru are absolutely ridiculous and a waste of time and money.

I opened a third chat. I took pictures of the screens of information with dates and times as I tried to chat with another "pro" no responses to any of my questions so I ended that chat with I will file a complaint direct. This was after I was supposedly wsa switched to a "HUMAN" made me feel the pro's are all sitting in the same room talking about customers like me and reckon I could just sit and wait. I have a limit and it was reached with your company and employees today. I called NFM and setup an exchange. No customer to any company should have to play in your circus like this. If the second one doesn't work. I'm done. LG or Frigidaire or Cafe or other company will get me as a new customer. Since below doesn't give much space - Products made in this country, support & backed here. Samsung distributors/retailers all on the same page, someone really knows how to operate the product. Like it used to be. physical manuals for products. not online lookup.
Desired outcome: QUALITY CONTROL OF PRODUCTS b4 they go out for sell. Local Cust Serv phone contact. Reps have access to real solutions. An apology for lie & lack of response. Blind chatting is not truly useful to customers.
This review was chosen algorithmically as the most valued customer feedback.
Bought a fridge had it for six months and then things happened. The frame holding up the bottom crisper shelves shelf cracked. You can only guess what happened after that the shelf that was sitting on cracked along with the crispers. The bottom drawer hinge broke. Called Samsung they told me that this was wear and tear. I have never abused a fridge infact I...
Read full review
This review was chosen algorithmically as the most valued customer feedback.
Purchased: May 5, 2021 (via email) [email protected] us. samsung.com Order on Line (Order #US558540438) Model #WA45T3400AP/A4 Serial #0HUQ5DENC00051K Amount Billed ($809,84) Delivered - May 11,2021 Below you will find documents in references to the above. The company states that this model was manufacturer January 2021. Therefore; if I wanted to...
Read full review
Samsung
-
Washing machine
From day one after being install did not notice small water leaks under washer, after two washing I noticed water on the floor, after four wash cycles or 18 days after purchase I unable to locate the leak I called for service, the service technicians removed the top of the washing machine and there was a hole as big as a fist on top of the outer chamber, the is how I received the machine, l was given a refund to purchase another machine online and it's been over a month and no word from Samsung. This Customer Service is the worst. I know you can a a lemon product at any purchase, my kitchen has all Samsung appliances and elven a Samsung TV and never had a problem with any of them. This is the first time dealing with customer service and they are terrible, that makes me afraid to purchase another Samsung product.
This review was chosen algorithmically as the most valued customer feedback.
The sequence of events: 1. Entered Verizon store to trade in Samsung S10 Plus for Samsung S21 Ultra +. 2. Samsung S21 Ultra severally crackled on phone calls via Phonak hearing aids. Phone was returned to Verizon within warranty period, 30 days. 3. Replacement S21 Ultra likewise crackled. 4. Customer contacted Samsung customer service. Samsung took full...
Read full review
Samsung
-
Order SG220303-24694633
Reference Number: 52415280

I had made an online order on March 2 2022 for a Galaxy Tab A8 wifi. Till date (24/04/22) item is yet to be received.

Several calls and emails have been made with regards to matter (see ref above) and same excuses were given as no contact was made when delivery guy called.

I noticed on the replied mail that the number the delivery guy had called was wrong. I highlighted the matter to 3 different Samsung staff (both from email and calls). They confirmed and even called me back to verify my number and address. Somehow, few days passed, I called in again and the same reasoning was given, delivery guy unable to contact (note the fact that the tele staffs managed to make contact me via call 3 separate times with no problem).

I am very disappointed by the way matter was handled by Samsung staffs and no follow up action was taken to ensure matter is resolved. I believe case will just be left unattended until I write in or call, and it will be starting all over again.

It has been a week since the last contact via email and all is quiet. I feel an established brand like Samsung should be more professional in handling these matters.

I am very weary to do any online purchase from Samsung again.
Desired outcome: I expect to receive my item on the coming days and some kind of compensation for all the time delay and frustration. I hope case can be resolved here and I will not have the need to escalate this to higher authorities.
Samsung
-
Issues returning item
We purchased a JET 70 stick vacuum online recently and unfortunately it is not working as well as we were led to believe so we contacted Samsung for a credit

I was on the phone for over an hour until they finally agreed to email me the directions to have the item returned and said it would take a few days to process this request

After a week I rang and they said nothing had been done and kept me on the phone for another 45 minutes doing nothing and solving nothing

They said I had to return it to a service centre for it to be checked over but it is working as per the technical data states in the manual it's just not practical for our uses with animals and carpeted floors
Desired outcome: The expectation is the Samsung arrange return and full credit of goods ASAP
Samsung
-
Stackable washer dryer - smart dial
Purchased on black friday 2021 - received two broken staking kits and still waiting for another to arrive after 5 months of waiting to stack this set. I'm close to asking for return of all merchandise and buy a different set. Very disappointed in this process. Purchased at Home Depot on the Strip in North Canton, Ohio. First kit was due Jan. 31, arrived mid Feb. broken, second kit came in March 2022 and was also broken. The boxes arrived broken open and half taped shut, parts missing or broken.
Desired outcome: Please, either get us a stacking kit that is complete or refund us for the entire washer dryer set. This has gone on too long.
This review was chosen algorithmically as the most valued customer feedback.
From the day I purchased this machine is has not filled with the temperature of water that is selected. First call was an hour on the phone to get a technician scheduled to diagnose the malfunction. The technician arrived, witnessed the problem, could not find a solution and said the computer had indicated that the machine was functioning properly. The...
Read full review
This review was chosen algorithmically as the most valued customer feedback.
Summary of Complaint: Samsung has kept two warranty phones that I sent to them for repairs and the money I paid them for the repairs for over 8 weeks now. Despite statements by their agents and to consumer agencies that they would be "repaired or exchanged", I have not received anything back - even my original phones or a refund. Details of Complaint: I...
Read full review
Samsung
-
Samsung refrigerator
March 2002 my refrigerator on top stopped cooling. Freezer was working to some degree. I had technician come out and do an examination. He said I would need control panel replacement. To fix it would cost about $500. I had repair done because we needed refrigerator cooling. Part of the problem was the ice maker component.

We have had this refrigerator for about 3 years. We would like to join class action suit and can provide details of purchase etc.

Dennis Sedlacek

303-499-4508

[email protected]
Desired outcome: Compensation for repairs.
Samsung
-
Refrigerator
Hi There,

I hope you can assist with my issue with Samsung. We purchased a refrigerator in August 2021 from Lowes and were very happy with it until about 3 weeks ago when we noticed an offensive odor whenever the refrigerator is opened. We cleaned several times and a technician were sent twice to assess the situation but nothing has been resolved. Samsung is very adamant that there is nothing more they can do. Now the fridge is still under warranty but we are not sure where to go from here, We are pensioners and dont want to spend another $2400.00 for a fridge. We are also concerned that this odor could be harmful to our health especially if its a chemical leak.

Please assist us.
This review was chosen algorithmically as the most valued customer feedback.
Regarding: 27 cu. ft. French Door Refrigerator in Fingerprint Resistant Stainless Steel Model #RF27T5201SR This complaint is for the refrigerator stated above that I purchased for my parents for a housewarming gift 6 months ago (November 2021). My parents are in their 80's and have been without a working refrigerator for over a month now while we still...
Read full review
Samsung
-
Samsung galaxy a32 5g
Hi,

I sent my phone for repair through Samsung, and I agreed for the offer to fix it for 146$, however I was charged for 292$ (ticket number:4164063254) on March 15, 2022. I've called the Samsung service center more than 10 times (every time I needed to answer the same questions and to tell the story from the very beginning and waiting for an hour or sometimes more) during which I was told that "Samsung apologizes for the mistake" and that I will be refunded within 24-48 hours. Obviously, non of this happened.

I've also tried chatting with the support representatives online (I still have the chat history), in which I was promised the same, but yet, nothing happened.

I request an immediate refund!
Desired outcome: Please refund ASAP
Samsung
-
Smart washer
It is outrageous what is happening, I bought mine samsung smart washer and dryer in 2017 and now, march 2022, after 4,5 years the washer is not working properly, the cycle stops in the middle and stops spinning. Samsung sent a tech, charged me $140 and samsung told me they cannot help me, as the part to fix it is not available.

Has been 4 weeks now. I even offered them a trade in, so I could get it resolved and buy a new one for fair price - a machine like this should last 15 years… they said no.
Desired outcome: I would like to do a trade in, buying a new machine from them while they buy out mine.
We are here to help
16 years' experience in successful complaint resolution
Each complaint is handled individually by highly qualified experts
Honest and unbiased reviews
Last but not least, all our services are absolutely free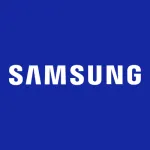 Samsung contacts