Samsung
-
Order SG220303-24694633
Reference Number: 52415280

I had made an online order on March 2 2022 for a Galaxy Tab A8 wifi. Till date (24/04/22) item is yet to be received.

Several calls and emails have been made with regards to matter (see ref above) and same excuses were given as no contact was made when delivery guy called.

I noticed on the replied mail that the number the delivery guy had called was wrong. I highlighted the matter to 3 different Samsung staff (both from email and calls). They confirmed and even called me back to verify my number and address. Somehow, few days passed, I called in again and the same reasoning was given, delivery guy unable to contact (note the fact that the tele staffs managed to make contact me via call 3 separate times with no problem).

I am very disappointed by the way matter was handled by Samsung staffs and no follow up action was taken to ensure matter is resolved. I believe case will just be left unattended until I write in or call, and it will be starting all over again.

It has been a week since the last contact via email and all is quiet. I feel an established brand like Samsung should be more professional in handling these matters.

I am very weary to do any online purchase from Samsung again.
Desired outcome: I expect to receive my item on the coming days and some kind of compensation for all the time delay and frustration. I hope case can be resolved here and I will not have the need to escalate this to higher authorities.
Samsung
-
Issues returning item
We purchased a JET 70 stick vacuum online recently and unfortunately it is not working as well as we were led to believe so we contacted Samsung for a credit

I was on the phone for over an hour until they finally agreed to email me the directions to have the item returned and said it would take a few days to process this request

After a week I rang and they said nothing had been done and kept me on the phone for another 45 minutes doing nothing and solving nothing

They said I had to return it to a service centre for it to be checked over but it is working as per the technical data states in the manual it's just not practical for our uses with animals and carpeted floors
Desired outcome: The expectation is the Samsung arrange return and full credit of goods ASAP
Samsung
-
Stackable washer dryer - smart dial
Purchased on black friday 2021 - received two broken staking kits and still waiting for another to arrive after 5 months of waiting to stack this set. I'm close to asking for return of all merchandise and buy a different set. Very disappointed in this process. Purchased at Home Depot on the Strip in North Canton, Ohio. First kit was due Jan. 31, arrived mid Feb. broken, second kit came in March 2022 and was also broken. The boxes arrived broken open and half taped shut, parts missing or broken.
Desired outcome: Please, either get us a stacking kit that is complete or refund us for the entire washer dryer set. This has gone on too long.
This review was chosen algorithmically as the most valued customer feedback.
From the day I purchased this machine is has not filled with the temperature of water that is selected. First call was an hour on the phone to get a technician scheduled to diagnose the malfunction. The technician arrived, witnessed the problem, could not find a solution and said the computer had indicated that the machine was functioning properly. The...
Read full review of Samsung
This review was chosen algorithmically as the most valued customer feedback.
Summary of Complaint: Samsung has kept two warranty phones that I sent to them for repairs and the money I paid them for the repairs for over 8 weeks now. Despite statements by their agents and to consumer agencies that they would be "repaired or exchanged", I have not received anything back - even my original phones or a refund. Details of Complaint: I...
Read full review of Samsung
Samsung
-
Samsung refrigerator
March 2002 my refrigerator on top stopped cooling. Freezer was working to some degree. I had technician come out and do an examination. He said I would need control panel replacement. To fix it would cost about $500. I had repair done because we needed refrigerator cooling. Part of the problem was the ice maker component.

We have had this refrigerator for about 3 years. We would like to join class action suit and can provide details of purchase etc.

Dennis Sedlacek

303-499-4508

[email protected]
Desired outcome: Compensation for repairs.
Samsung
-
Refrigerator
Hi There,

I hope you can assist with my issue with Samsung. We purchased a refrigerator in August 2021 from Lowes and were very happy with it until about 3 weeks ago when we noticed an offensive odor whenever the refrigerator is opened. We cleaned several times and a technician were sent twice to assess the situation but nothing has been resolved. Samsung is very adamant that there is nothing more they can do. Now the fridge is still under warranty but we are not sure where to go from here, We are pensioners and dont want to spend another $2400.00 for a fridge. We are also concerned that this odor could be harmful to our health especially if its a chemical leak.

Please assist us.
This review was chosen algorithmically as the most valued customer feedback.
Regarding: 27 cu. ft. French Door Refrigerator in Fingerprint Resistant Stainless Steel Model #RF27T5201SR This complaint is for the refrigerator stated above that I purchased for my parents for a housewarming gift 6 months ago (November 2021). My parents are in their 80's and have been without a working refrigerator for over a month now while we still...
Read full review of Samsung
Samsung
-
Samsung galaxy a32 5g
Hi,

I sent my phone for repair through Samsung, and I agreed for the offer to fix it for 146$, however I was charged for 292$ (ticket number:4164063254) on March 15, 2022. I've called the Samsung service center more than 10 times (every time I needed to answer the same questions and to tell the story from the very beginning and waiting for an hour or sometimes more) during which I was told that "Samsung apologizes for the mistake" and that I will be refunded within 24-48 hours. Obviously, non of this happened.

I've also tried chatting with the support representatives online (I still have the chat history), in which I was promised the same, but yet, nothing happened.

I request an immediate refund!
Desired outcome: Please refund ASAP
Samsung
-
Smart washer
It is outrageous what is happening, I bought mine samsung smart washer and dryer in 2017 and now, march 2022, after 4,5 years the washer is not working properly, the cycle stops in the middle and stops spinning. Samsung sent a tech, charged me $140 and samsung told me they cannot help me, as the part to fix it is not available.

Has been 4 weeks now. I even offered them a trade in, so I could get it resolved and buy a new one for fair price - a machine like this should last 15 years… they said no.
Desired outcome: I would like to do a trade in, buying a new machine from them while they buy out mine.
Samsung
-
Promotion tab 7 / mtn
On 12 February, upgraded MTN contract, qualified for promotional Tablet through Samsung. Called promotional number 12 March and consultant confirmed receipt of confirmation and confirmed reference number, noting delivery 5/10 working days.

Tried on numerous occasions since to get hold of samsung, holding for ages no consultants.. email numerous times, no response.

Its now 4 April, no Tablet, just tried again, held for 20 Min, no response, sent another email.

Have no idea whether the Tablet will actually be delivered. Should'nt MTN take some responsibility?

[email protected]
Desired outcome: Feedback on delivery of Tablet
This review was chosen algorithmically as the most valued customer feedback.
Samsung Repair Service SUCKS! I received this A32 phone from T-Mobile last August. Last week it said that my memory was getting full (even though I only had a few photos & downloads). I took it to a T-Mobile repair center. They said the best solution was to do a factory reset. Because the "Other" memory was full and couldn't be deleted. I went home a did...
Read full review of Samsung
This review was chosen algorithmically as the most valued customer feedback.
I purchased a top of the line Samsung Washer and Dryer from Best Buy in 2020. The Washer is a front loader/dual washer with all the bells and whistles. I loved it for about 1.5 years and it stopped working. I got a bunch of Unbalanced load error. I called Samsung and they said to fix the problem they would need to install a new tub and drum. They offered to...
Read full review of Samsung
This review was chosen algorithmically as the most valued customer feedback.
I bought my dryer with installation from Samsung 9/2021. It was working fine until 3/13, and then it stopped heating. I have not moved or touched my dryer since Samsung installed. When I called Samsung, they had a NISI person come out to look at the issue. The Tech stated it was from installation, and it was wired wrong and this is not covered under...
Read full review of Samsung
Samsung
-
TV
I purchased a 50 in TV. It has already stopped working. It was purchased in Dec of 2020.It is a black hole. There is no picture or sound. The repair man came out and said that the panel and other parts were gone! I was totally floored. How can a TV already stop working? I was given a one time repair warranty by Tech support.I was given two repair times one on the 25th and the other on the 28th of March 2022. I called SAMSUNG non customer service and got absolutely nowhere. The one time repair warranty that I was given by SAMSUNG will not be honored.
Desired outcome: I would like a credit for the TV or SAMSUNG to honor their commitment to have TV repaired by another service provider without coast to me.
Samsung
-
Cell phone
Very disappointed in the forced Samsung updates‼️😤 Not only they are not usually helpful but make the phone a lot less functional 😖 take away things that worked Change the look of the phone to something we don't ask for and usually don't prefer And even if you call them They have no clue how to help you usually or how to remedy the problem Very unhappy with the Samsung way‼️
This review was chosen algorithmically as the most valued customer feedback.
To whom it may concern After using my 50" Samsung UHD Tv for a year and 3 months it stopped working. It still has a 2 year warrenty.I called the Samsung customer service and received the worst after sales service, you could ever imagine. I logged a complaint at Game Newcastle on a Saturday19 March 2022. The Person assisting me logged a call with samsung...
Read full review of Samsung
This review was chosen algorithmically as the most valued customer feedback.
Dear Sir, Kindly find my disappointment while dealing with Samsung official distributer in Egypt. On 20.02.2022 I've ordered smart phone S22 ultra black color, buds live and silicone cover. Order number is EG 211130-26097512. Full amount of payment was charged from my credit card directly after making order in SAMSUNG Egypt online store. Release date wa...
Read full review of Samsung
Samsung
-
Wash machine
I bought a Samsung wash machine 8/27/21 I've had the machine 6 months. My daughter was using it 2/27/22 when the tub started to rock all over the place and a an error started reading. Called Samsung and they tried to calibrate it and it didn't work. I've had the repair man out to my house now going in 5 times. I asked Samsung for a refund and they said the first 3 times didn't count because the repair man didn't do anything which was a lie. I can't have a refund until after this time if they can't repair it, just awful. I started a new job and had to take time off without pay to have the repair man come out. They are now replacing the tub inside a second time when it's never been used, but that doesn't count. Both repair men told me to call Samsung and ask for a refund the machine is junk and I was told by Samsung that they shouldn't have told me that, this whole situation has been a nightmare so don't but from Samsung
Desired outcome: I want a refund for a machine that is a lemon
This review was chosen algorithmically as the most valued customer feedback.
I order from Samsung directly a bundle deal they had, I follow the direction on the trade-in device, a completed all the questions. One day I get an email stating my device did not pass the inspection because it does not turn on. My device was fine when I mail it, I even added additional bubbles for protection. I receive an email stating if they did not...
Read full review of Samsung
We are here to help
16 years' experience in successful complaint resolution
Each complaint is handled individually by highly qualified experts
Honest and unbiased reviews
Last but not least, all our services are absolutely free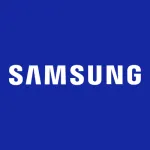 Samsung contacts