Safeway
-
never received any help at the seafood counter
Today (10/4/208) at approximately 12:30pm, I went to safeway's (2845 alabama ave se, washington, dc 20020) seafood counter for crab legs. There were four people behind the seafood counter not one of them took a moment to acknowledge me, the customer. One gentleman was preparing the seafood, looked at me twice and never said anything. There were two women who were clearly part of management and food safety inspectors because they put a thermometer in the seafood salad and another gentleman who came from the back. That last gentleman said something to the women about the display and he went back to the back. None of those people bothered to say "one moment. We're a little busy." nothing. I clearly saw that things were going on and I would have been ok to wait a few more minutes for service. This never happens to me in whole foods or wegmans. This is why I am no longer a regular customer!
This review was chosen algorithmically as the most valued customer feedback.
So my wife picked me up a sandwich from safeway in moses Lake, WA 98837 deli section so I could have lunch at work. I sat down to eat my sandwich at lunch, 4 hours after purchase. When opening the container I had on thin slice of turkey meat on each side of the sandwich and two small pieces of cheese and a huge piece of lettuce. Cheese was a little...
Read full review of Safeway
This review was chosen algorithmically as the most valued customer feedback.
Last night at Safeway on 72nd Minding my own business A man walks passed me in the isle and turns to say "girl you lookin" mighty tasty, mind if gets me summa dat?" I didn't say anything I kept walking toward the front the store then he yells "b***h needa learn how to take a damn compliment" I decided I didn't need the ice tea or the string cheese and set...
Read full review of Safeway
This review was chosen algorithmically as the most valued customer feedback.
After filling up gas for so many years at this station. I was very disappointed on what I had experienced recently. 2 Problems noticed: 1) Gas Station Credit Scam: 1-2 months ago, received a Credit Card scam on my statement after filling up gas at this location. I also heard other people report report of skimming problem on Next Door around our...
Read full review of Safeway
Safeway
-
customer(s)
Hello,
I honestly don't have a complaint about the store.
However, there is a group of people, that meet at the Starbucks (they said it' a normal meeting place).
Discussing very loudly about how they are going to sway the votes in the upcoming election, and how they are hoping to put certain poles through, by going through random places and persuading people to vote for there bills and candidates.
A few of there topics include the current sexual assault allegations in office (in great detail). I may agree with them on those views, but I do not appreciate that they are discussing these topics out aloud in a place where I have my children.
They do not seem to care when I tried to give them a polite please, not here look.
I am horrified about this and hope to not have this run in again.
Safeway
-
understaffed deli with clerk who does not do any service.
I live in Shoreline, WA and I go to the Safeway on 155th every week. One thing I noticed is that their deli department is always understaffed. I usually go ther around 4-5 for my dinner and I always have to wait a long time until I'm served by a deli clerk (if there's any at that time).

I'm annoyed by a female deli clerk who does not speak English and does not service us customers. Every time I ask for help, she just yell at me and then go back to the kitchen and wash her dishes/mop the floor. I think all deli clerks are supposed to do some service for customers? Because she's not helping us, the other clerk is always busy and we have to wait a long time until we can get what we need.

If that female deli clerk can do some service, that will be a great help, and it would be nice if she can stop yelling at us.
Safeway
-
safeway pharmacy dover, delaware 19901
Problems with your Pharmacy Staff located inside the Safeway Pharmacy located at the Dover, Delaware Store, every since the original Pharmacy Staff has retired and you replaced them with ACME employee's pharmacy staff I have had nothing but problems, with my medication not being available, every 28 days I have my doctor's visit and go directly from his office to the pharmacy with script in hand and they after 19 years faithfully with this pharmacy like clockwork, now, they are not caring about my medications being available, they have even laughed at the situation and they have given me 4 different excuses and now they it should be in on Tuesday October 2, 2018 but no guarantee and my insurance has already approved and paid for this medication. So, I go to my doctor every 28 days and same time, script in hand, and straight to the pharmacy from his office, same routine for 19 years and now since the original pharmacy staff is no longer there and have been replaced by ACME pharmacy staff we have problems and so I have been without my medication since September 27, 2018 Thursday and can only hope it's here October 2, 2018 Tuesday. I was told on the 27 it would arrive and be ready that afternoon, only to find it was not, then on Friday 28 they said they where filling it as I was on the telephone with them, hung up ready to drive in to Dover and the phone rings, answer the call, pharmacy, your medication is not here and we hope it will be here Tuesday October 2, but can not promise, your one staff member even laughed about the situation, these medication is pain medication, I have had 3 surgeries, C6 C7 S 1 L 5 S1 L 4 so, now I have been without my medication since September 27 2018 Thursday until who knows when, I am a customer of 19 years and only since these new people have been employed I have medication issues and I live 20 miles from Dover, Delaware RoseMarie Spouse for William B. McCalister 1-302-492-3146 under pain management doctor and on pain management medication paid for by Workers Compensation, Approved by Workers Compensation since 2001
Please call me about medication issues with your pharmacy at safeway john hunn road Dover Delaware its urgent
Safeway
-
staff
So my name is hyatt mumin . Im a women of color and i was shopping at the safeway in Bellevue square. It was just after i finished my 8 hr shift in the mall so I was feeling snackish. So i walked in and as i walking Towards the alcohol aisle but I didn't even know there was alcohol in that aisle so I was just walking and I heard a worker say look at that shoplifter and she was talking to her coworker so I just feel like that was really racist and biased towards me even though I was just a regular civilian feeling snack-ish after work and wanted to eat and I don't know who sees these complaints or if they're even taken seriously but I think that somebody should hear this
Safeway
-
delivery service
Two issues with your delivery service.
1) The first time I used it, all went well with delivery, but I did not get my $20 off. I spent over $75.
2) The second time I used it, the guy was an hour late! and I did not get a discount then either.
I understand it says $20 off on purchase of$75 on your first online order, but I never got it. I think it would be fair to get it once and not afain and again, but now I don't seem to be able to since I already had an order. I like the service, but deliveries need to happen in the time selected. I work afternoons and evenings, so the time is essential.
This review was chosen algorithmically as the most valued customer feedback.
I shop at safeway every day. I noticed that several products (mostly beef jerky) were expired. Then it made sense to me why they didn't taste good!! I had paid $60 for products in september that expired as late as in may (!!) I brought the receipts and products to safeway. Cassady, the produce manager at safeway in hawaii kai refused to refund because...
Read full review of Safeway
This review was chosen algorithmically as the most valued customer feedback.
I have been using the Safeway pharmacy in Redmond for a number of years with no issues. Recently I was prescribed Claritin D. I was told when I first went to have the monthly prescription filled that it would take until the next day to be filled due to it not being something they stock. However, they did have a 2 week supply and gave me a packet of 2 pill...
Read full review of Safeway
The complaint has been investigated and resolved to the customer's satisfaction.
Safeway
-
employee
There is a employee by the name of Kathryn carine that is constantly texting me while on the clock at work and also slandering my name around the store to other employees and this has been a ongoing problem I have spoke to management about it and nothing has been done about it because it is still happening and I'm getting tired of it something needs to be done about this employee asap thank you ps I will no longer be shopping at your store anymore because of this
Resolved
Spoke with corporate there going go handle it
This review was chosen algorithmically as the most valued customer feedback.
Good Afternoon, I do A LOT of shopping at Safewa, like, all my shopping. In store and in the Safeway Delivery app and I do not intend to stop any time soon. It seems that lately when I go into the store in North Bend, Was or have my husband or care giver go for me, I have gotten long expired product. It makes things really hardwhen I do make it to the...
Read full review of Safeway
This review was chosen algorithmically as the most valued customer feedback.
I went to Safeway Chaparral & Hayden on Friday 21 & Sat 22 and this product has been out! I also went to Albertsons at Hayden & Indian Bend Saturday morning as well and they were out too. I finally went to Albertsons on Scottsdale rd & Thomas and they were out too. Their was a gentleman there putting dairy products away and he told me they have been out for 2 weeks...I do NOT like any other brand...WHAT is going on ???
Read full review of Safeway
Safeway
-
manager-security guard
I took a cab to Safeway at 2300 16th Street in San Francisco to buy Prune Juice as it is no longer sold at the 4th and King Streets store. I took my Assistance Dog with me, and we had gotten 2 Prune Juice and Folgers Coffee- were standing in line when a security guard smacking his baton in his hands told me to get my Dog and myself out of his store. I asked why-he told me to get out. I have Cancer and the treatment makes Prune Juice necessary. I have never been in this store before, and I will not go back. I use Online delivery or go to 4th and King with my wagon and my Dog- never a problem. A sizeable gift card and free deliveries would be great. This show of force at 2300 16th was overdone and needs to stop.
This review was chosen algorithmically as the most valued customer feedback.
I received a coupon with pin unavailable instead of an access code. I took it back to the store and they told me to call customer service and give them the code on the end of the coupon and they would give me an access code. I called customer service and they referred me to the company in charge of the sweepstakes. In order to get the missing access code, I...
Read full review of Safeway
Safeway
-
check stands
We were at the Safeway in Denver CO at Doening Street and Evans zip code 80210. It's where I've shopped for 20 years. At 9:40 pm we reached the check stands with a full cart of groceries. No check stands were open, only self check out, and four were in use when we got there. There were three Safeway employees standing at the front of the store, leaning against the bank counter, eating pizza and yucking it up while we struggled checking $100 in groceries through a self checkout. That is infuriating and makes me want to boycott the store. I would think it is mproper for any customers to see employees lounging away in full view of a line of people forced to use self check out.
Safeway
-
service complaint
Hi! My name is Maria and i visited the Keysborough branch yesterday (Wednesday 19th September) with my brother around 1pm. Which was meant to be a regular supermarket visit, turned out to be not that.
I thought i was seeing things when i kept noticing staff members following us as if we were criminals, turns out i wasnt seeing things

We enter the self serve- with a basket full of things to PAY for, i was then asked by the attendant at the self serve as we were leaving to check my handbag, just as i was trying to comprehend the fact i was just asked this, another lady came rushing up to me too asking me to show my handbag like i had stolen something! I cant believe how much they made me feel so victimised and like a criminal that i thought it was absolutely appalling.
I have spread the word on how horrible that experience was at the keysborough branch and will not be returning.
To treat people with such suspicion is so inhumane. Left such a horrible taste after that. Def made me feel like a criminal.

Not cool! I work in retail and thats so unprofessional!

Maria.
Safeway
-
expired food items-equal cafe creamer
I'm tired of buying expired items from this store! I've had to return meat, baby food, orange juice that was almost brown etc... something needs to be done ASAP. Someone needs to go in and check shelves and dates since they can't EVER keep up! The creamer was bought 2 days ago and it expired in May, can't tell if it says 2018 or 2016. Harper's Farm Rd Columbia MD store! Horrible!
Safeway
-
customer service
On Tuesday, September 18, 2018 at 11:15 a.m., I went to my local Starbucks in the Safeway of Firestone, Colorado. While at Starbucks, I was in line waiting to order my drink and another customer was getting her drink from the counter, the female barista had asked her fellow colleague to help her out. Her colleague then proceeded to just look at her and turn around ignoring her. The customer in front of me kept saying, "she needs help, you should help her out, there is a huge line!" He proceeded to keep doing what he was doing and the female barista was getting a little frustrated with the lack of help from her colleague. I finally get to the counter to order my drink and the female barista apologizes to me for for the wait. After the apology, she proceeded to make my drink and asked her colleague if he can come help, this time walking up with a huge attitude on face. I frequently visit this Starbucks to 3 to 4 times a week, as it is very convenient for me as I live in this town. This gentlemen's attitude and demeanor every time I come here are like I'm inconveniencing him, because he has such bigger and better things to do. I have walked up to the counter in the past and he has been on his phone and has ignored to help me and had me wait till he was finished doing whatever is so important on his phone. At this point in time I am willing to take my business elsewhere. Seeing that the female barista is clearly needing help and some backup from her fellow colleague who is blatantly ignoring her and the customers is awful. I thought when you come to a Starbucks your supposed to be in and out quickly. I understand that hiccups happen, but the total lack of respect from that gentleman is atrocious. Furthermore, I let Brittany know that she was doing a great job and always has a smile on her face and is always so positive and happy and willing to go above and beyond for the customer.
We are here to help
16 years' experience in successful complaint resolution
Each complaint is handled individually by highly qualified experts
Honest and unbiased reviews
Last but not least, all our services are absolutely free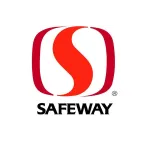 Safeway contacts