Newest Russells reviews & complaints
This review was chosen algorithmically as the most valued customer feedback.
I am writing to express my Frustration and dissatisfaction with the service I received at your Bellville Russells Store. No communication from the Manager, not once did the Manager apologise or stepped in. This is so poor for a Manager! 21 day later and he is never minded, not even attempting to resolve the issue. Service is a disgrace. 13 November 2023...
Read full review of Russells
I'm complaining about the layby order delivery dates
My name is Seani Magau. I finished paying off my layby on the 28th of November 2023. And I have been getting different messages regarding delivery date. First it was on the 1st of December, then the 2nd of December, then the 4th of December, now is the 6th of December 2023.

I don't understand the delay regarding my order, and I don't understand why I'm getting unstable delivery dates. I'm done with the payments and I need my order to be delivered without delay.

The changing of the dates is not fine with me. I called Polokwane land-line, and I was told that there is no date for delivery on their system, how is that possible?

My layby was done at Thohoyandou. The lay by is for Wilddrop, bed and stove. And the sales agent who help me is not being clear to me regarding this matter.

Hoping to hear from you soon. Thank you very much.
Deceiptful Service
I came in looking for a TV on the 25th of Nov 2023 at the Umlazi branch. I spoke to Mdletshe who told me there was an Orion for R1799 but I would have to come back the following day as the stock was at the warehouse. I came back the following day and I spoke to a different employee who appeared to be the one who is in charge. She said she was having trouble checking tv licenses as the system was slow and being offline. She told me to come later or the following day on Monday the 27th of Nov 2023. On Monday I sent a neighbour and she was told that the TV was no longer on special. It was now R2999.

My frustration is that I felt like I was misled from the beginning and wasted a lot of my time.

I feel like the staff are not aligned when it comes to their own regulations. I was given the run around.

I ended up buying the same TV for R2199 elsewhere.
Is Russells legit?
Russells earns 91% level of Trustworthiness
SAFETY NOTICE: ComplaintsBoard has analyzed Russells and determined that it has perfect credibility and is completely trustworthy, with a legitimacy rating of 91%.
We found clear and detailed contact information for Russells. The company provides a physical address, phone number, and email, as well as social media account. This demonstrates a commitment to customer service and transparency, which is a positive sign for building trust with customers.
Russells.co.za has a valid SSL certificate, which indicates that the website is secure and trustworthy. Look for the padlock icon in the browser and the "https" prefix in the URL to confirm that the website is using SSL.
Our scan shows Russells website is free from malware and phishing activities, which are types of online threats that can include viruses, worms, Trojan horses, ransomware, and other malicious code, as social engineering tactics used to trick users into sharing their personal information.
Russells.co.za has been deemed safe to visit, as it is protected by a cloud-based cybersecurity solution that uses the Domain Name System (DNS) to help protect networks from online threats.
Russells.co.za appears to have online shopping features, it's important to know that the platform supports an extensive range of payment methods, making it convenient and easy to complete your transaction. The payment procedure on the website is also relatively simple and straightforward, ensuring a smooth and hassle-free experience for buyers.
However ComplaintsBoard has detected that:
While Russells has a high level of trust, our investigation has revealed that the company's complaint resolution process is inadequate and ineffective. As a result, only 6% of 94 complaints are resolved. The support team may have poor customer service skills, lack of training, or not be well-equipped to handle customer complaints.
Our Verdict: Russells is highly recommended company, but beware of poor customer service. Their 6% Resolve Complaints rating is a cause for concern. We advise using their services securely and reviewing complaints beforehand.
Faulty drawers manager.
I logged a compaint in February 2023.

Managed to get complaint number [protected]-3126. Up to today 29/09/2023 nothing. I have been calling customer care. The 1st time the shop contacted is when they wanted videos for the faulty drawers. Second time could not pick I was in another call. They did not call again, it was early this month. I called the shop today at 9:34 receptionist promised that tge manager will call back. It is now 13:26 I have not received any calk.
Desired outcome: For them to come and check their product and compensate.
Damaged fridge
We picked up a fridge yesterday afternoon from Russels in Benoni. The box was badly damaged and we weren't given a chance to view the fridge cause the guy was already tapping the box. When we arrived at home later the evening we decided to unbox the fridge only to find the fridge badly dented and damaged. It's unacceptable that these people gave us a damaged Fridge
Desired outcome: We highly recommended that russells picks up the damaged Fridge and deliver another one cause we not going to get transport to go back to russells
Univa black stove
Russells in Somerset west has the worst servic3, worst Management and worst Rep. They sold me a Univa black stove who has so much smoke coming from the back, an they actually told me its manufacturered that way, I gave my complaint within ghe 7 days, but nothing happened. There brach manager has no management ethic. Not only is hes communication poor, but I had to phone evrytime to get an update, after he lromised to get back to me. The technician Univa sent didnt know what he was doing, and as for Russells Sales Rep, Graham. He would of been fired from the company I work for if he was a Rep for them. Absolutely worthless in all aspects but quick to sell furniture to you. There sales person who sold me the Univa black stove even tried to get someone secretly to connect my stove for me for a cost. Which I declined. Its been more then a month, I will never buy anything from such a bad store. One day is one day. The wheel turns
Service
Incident happened today on the 4th July 2023 at around 11H00 at Bochum branch. I went to enquire about nondelivery and one of the employee was so rude. He asked me why did I come to the store to enquire ,I should contact the driver and ask him about the delivery. I was so disappointed by his rudeness, I was so shocked and asked him why should I enquire to the driver where as I bought and paid at the store and he replied by saying the driver is the one that called you at the beginning fir arrangements of delivery so why come to store. The bed I bought on the 1st of July not yet delivered
Desired outcome: Written apology from the man(employee)and maybe the employer to ensure that his competency are for the past he is at.
Portable 100W mini rechargeable battery backup UPS
I bought the item described below on 23 March 2023 Russels in Cosmo City through a salesperson called Gerrith. One morning, when we woke up the UPS was not working. On 17 May 2023 I took it back to the same Russells branch in Cosmo City. I have been calling them 01 June 2023, but they are ignoring my calls. They always say they will call me back but they never call. I'm frustrated because I can't work at all now when there is loadshedding as there is no more power backup for my Router.

Product Description: Portable 100W mini rechargeable battery backup UPS

Product Code [protected]

Price: R1,799

Name: Mxolisi Ngwenya

Cell: [protected]
Desired outcome: Replacement or repair of the product.
Lounge suite bought on account
My husband and I took a lounge suite on account on 22/ 04 /2023 in Butterwort.On it's arrival the two seater couch was damaged.

I went there to complain the following day the manager said she will send someone to come and fix the couch ,since then the couch hasn't been fixed.

Now I don't want them to fix it I just want you to take the lounge suite back as we can't keep on paying for damaged goods.

I went the countless times since April till now the issue hasn't been resolved.

Please take back your goods and refund us the money we already paid.
bought a bed july 2022. Bed collapsed in middle - May 2023
A 80 year old lady bought a 3/4 bed in July 2022. May 2023 she complained that the bed collapsed in the middle. After many visits and call/WhatsApp got no definitive answer but only useless promises. The bed collapsed even more so that is hurts her while sleeping. Please refund her. She urgently needs to buy another bed. She is not interested in another bed from Russels because there is no after service and no quality.
Desired outcome: Please refund
This review was chosen algorithmically as the most valued customer feedback.
To whom it may concern Please kindly assists with regards to a purchase made on the 21.06.2023 at the randburg square mall. Please note on delivery bed was damage and this was communicated with your department however to date a replacement bed has not been received . I have contacted both customer services and store directly on numerous occasions . no one...
Read full review of Russells
This review was chosen algorithmically as the most valued customer feedback.
Dear Russell's, I am writing to express my deep disappointment with the poor customer service I have received from Russell's, specifically the Mayfield Daveyton branch. I recently placed an order with your company on the 24th of June 2023, but I am highly dissatisfied with the overall experience. Firstly, I ordered a total of four items from your store...
Read full review of Russells
Payment not received
I would like to file a complaint again. I've been paying for the lay buy and the balance is still the same. I went to the store directly and the store manager told me that they don't recommend EFT payments and they could not track my payments. I provided with proof of payment but still no help. I am very disappointed again with the level of service. The Eshowe Russell customer service is very poor
Desired outcome: Track my payments and resolve my complaint
Refund not paid
I bought a JVC 55inch smart TV in November 2022 at the Worcester branch, I paid cash with my debit card, we had the TV for 3months, the screen just went black, the TV was assessed and we've got a new tv on the 14th of April 2023, 13th of May the same thing happend, took the TV to Russels it was assessed, I told the manager Aletta and the area manager Morne I don't want a new tv, I want a refund. The 27th of May the refund was logged, I took in the id and bank statement, I've signed the refund form, then the consultant told me the process will take 14-21 business days. Which is totally unacceptable. The process was not explained before hand. I paid cash, now I must wait almost a month to get my money back.

I will never ever purchase anything from Russels again, not only did I get poor service, my money is somewhere, the complaints department does not reply, I've made numerous calls without any help..

I spoke to my legal representative, I have all grounds and proof to take this matter further. I won't wait that long for my own money...

Pay my refund, so that we can settle this matter
I want to cancel credit account
Good day I went to open a credit account at Bellville Russell and it's was approved. I wanted to take kitchen build in cupboards they do cotation everything was fine on the 20 may 2023 they call me to came and sign the contract and I was happy I signed the contract the lady that was busy with my credit tell me she will submit everything on Monday.

On 23 may 2023 I received a call that I did get the school that I applied for. Same day I call the lady that was doing my credit account I explain everything and I ask her to cancel the order and credit because I want be able to pay the credit while I am at school but they tell me that the can't cancel my order

I call Russell credit office try tell me that they can't force me to take same thing that I won't be able to pay.

Can you please help me with my request I just want to cancel everything
Desired outcome: I'm still waiting they say they will come back to me but the don't want to cancel the deal
Cosmo 1350 build in robe
I lay by Heritage build in robe 3 door 182 and Cosmo 1350 build in robe last year April at Matatiele shop and I was told to pay delivery as am not allowed to transport the products myself and also not allowed to assembly the products myself. I finalised my payment this year March and the goods were delivered. On the 6/04/2023 their technician came to assembly my wardrobes after a long fight with store. Heritage robe 3 door 182 was assembled and the Cosmo was not because the technician finds one of the materials broken and I refused him to continue with the work. We called the store manager me and their technician informing her about the matter she promised to log a complaint.

On the 11/04/2023 I went to store to lay a complaint formally and requesting an exchange. since then, doing follow up with the store and their warehouse without getting straight answer. But their head office told me that the query has been returned to the store. On 18/05/2023 I called the warehouse as they have promised to come back to me, but they never answer their phone. I called the store, and I was told that I was not going to get any exchange as it is my fault that material is cracked or broken.

I my wardrobes to be fixed before 26/05/2023 or else am going to court

Regards

JENNIFER WULANA

[protected]
Desired outcome: I want an exchange and my wardrobe be assembled before 26/05/2023
Restonic double beds
I purchased two Restonic Bahama double beds at Russells Vredenburg store on 2023/04/27. The beds were delivered on 2023/04/29 at my Cape Town home. When I arrived home in Cape Town on 2023/04/30 I noticed that these were Restonic Barbados beds that were delivered and not the beds (Restonic Bahama) that I have ordered.

On 2023/05/02 I contacted the salesperson since 2023/05/01 was a public holiday. I complained and was informed that the manager was off sick and I have to wait for the manager's feedback. The salesperson then also checked on the system for stock on Restonic Bahama double beds on 2023/05/02 and it was found that there was no available stock.

On 2023/05/03 the salesperson phoned me informing me that according to her manager (who was still off sick / in hospital at that stage), they are unable to take back the beds since it was open already. The beds, however, were opened by your delivery person, they set up the beds and the beds were not in use since it is the incorrect items.
Desired outcome: Please cancel the existing transaction. I am willing to take the Restonic Bahama 152 cm 9queen) since you do not have stock of the Restonic Bahama in 137 cm (double).
Product and service
I made an online order for a 2 piece corner couch which ive been waiting for for 3 weeks.The first time they came to delivery they do not have proper equipment to unscrew the legs and everyday i keep getting smses rescheduling the delivery.I paid cash and this is the service one gets.customer care line is of no help because they keep saying they are escalating the matter Without any proper feedback.
Desired outcome: if you are failing to deliver services required then give my money back so i buy from competent furniture stores
A Refrigerator
Hey I want to complain about Russell's and how it treated me. I bought brand new (zero) Fridge on the 15th of December 2022. When we got home I tried to use the fridge but it could not freeze my food. I went to the shop to complain and take back the fridge or fix it . They told me that I should bring back the fridge by myself and they said the problem is not theirs but it is the service provider. I feel like they are not giving me customer service and it has been over 4 months and my matter has not been fixed.
Desired outcome: I want a brand new fridge or to get a refund of my money
Russells fridge
Hi I opened account online at diepsloot bambanani mall last year October to buy 228L metallic Defy fridge,November 11 they came to deliver my fridge it wasn't inside the box fridge was covered with plastic,with no invoice, I went to the store to demand my invoice the gave invoice that don't have price of item and guarantee or warranty was shown on that invoice what must I do I used fridge 5 months I noticed that is not working the same what must do?

Please advise
Collect Your Trust Badge
Be recognized for outstanding customer service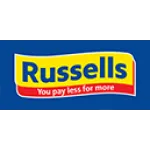 Russells

contacts
We are here to help
19 years' experience in successful complaint resolution
Each complaint is handled individually by highly qualified experts
Honest and unbiased reviews
Last but not least, all our services are absolutely free