Bradlows Furniture complaints
166
Bradlows Furniture
-
Debt
I wish I read the reviews before I purchased from Bradlows I wouldn't have bought from them. I've been paying by debit order since 2020 and in March 2022 I have decided to settle the debt made manual payment then they debited from my account end March then they cancelled the debit order. In April I have not received monthly statement showing outstanding balance & end April they did not debit the bank account but in May was so surprised to receive calls & emails saying that I still have outstanding balance & I sent an email they didn't reply. I asked the agent to send me breakdown of the payments & initial debt I still haven't received I don't know how to handle this because they don't reply to emails instead I receive calls from different people and this is so annoying.
Desired outcome: I wish Bradlows can send me the detailed breakdown of the payments and advise why I still have an outstanding balance because according to my calculations I paid way more than the initial debt.
Bradlows Furniture
-
A reclining lounge set I purchased
In October 2021 I purchased a lounge set which was delivered from the store when the branch said I would receive a new one from the warehouse, we laid a complaint and it had been changed. When the next set was delivered it also had many faults which the store manager was informed off and there was a request to change the lounge set once again. The lounge set was taken in for observation for a month whilst we sat on the floor for the entire time. Last week when another set had finally been delivered we had seen once again that it had many faults once the delivery guy set the lounge set up, we pointed it out to him. He had verified this complaint and we contacted the manager of the store to inform him of the many faults and we were then told to send it back with the delivery man who was in a hurry and said he would come back the same day to fetch the set and take it to the warehouse, he never returned. The next day we visited the store and had spoken as polite customers yet were still turned down by the manager saying "we cannot satisfy yourl as customers" and that it was "yourls fault because the lounge set wasn't sent back", the manager also said that "I am going to cancel this order and make sure a full refund is done to you" but until today 24th May he has not kept to his word as the lounge set with faults is still at my home, I visited the branch many times since then and was told that they do not know what's going on. The customer service was ridiculous and they had no understanding what so ever that nothing was my fault. I had also not missed a payment through all of the dilemma to deal with these scenarios.

When purchasing the set everyone in store had been really kind but they have the worst don't care attitude since that day.

I'd kindly appreciate if you can contact me Arun Govender urgently on 0745317087
Desired outcome: I would appreciate a refund and response as soon as possible
Bradlows Furniture
-
Poor customer service
It's been over a month since i went to the wonderpark store in Pretoria to request for a refund, they took my documents and account statement.

To my surprise when i called the store last week asking about when will i receive my money because it's been over a month, they told me they didn't process the documents because the person who was helping is not in at work and they don't have login details, mind mind you it's been over a month. They didn't care to call me or notify me about anything. I personally went to the store on Friday so that they can apply for a refund again. And i hope i won't wait for another month then recive the same story again.

Wonderpark Pretoria branch has the worst service ever, they don't take customers seriously, they just don't care.
Bradlows Furniture
-
Order placed for a bed set
I have transferred funds to purchase a bed set, given ref no: 800020901 on 13 th April 2022. Sent several e mails to [email protected], as per check out instructions, to give proof of payment. Asked to send proof, done that 3 times, thereafter my emails are being ignored, no response. It was an international money transfer of 5 500.00rands, when l track order, it says no order placed. Am disappointed that a big company like Bradlows would be so unprofessional. Please look into this and assist, it may look a small amount to your company, to me it is a lot, hard earned, cannot afford to lose it
Desired outcome: I want you to process my order and have it delivered asap
Bradlows Furniture
-
Sold old freezer
On December 2020 I bought a freezer from Bradlows Verulam on April 2021 started not to freeze as much as it used to.

August 2021 just went off I called several time at the store with no feedback until I went there in person to meet the manager who promised to get the problem fixed on the following day nothing happened on Dec 28 2021 I started to send emails to their had office until 27 February 2022 a guy came by saying he came to access the fridge.

During this time I lost all my grocery from my STOCKVEL ( pictures attached )

I had to throw away all my year saving to the bin.

He confirmed the fridge sold to me was not new.

Today 11 March they came to collect the fridge.

I want that freezer to he replaced.
Desired outcome: I need that freezer to be replaced.I can't pay for new freezer only to be given old freezer
This review was chosen algorithmically as the most valued customer feedback.
Bought a lounge suit in 2018 and had faults since then, 3 months into purchase the leather got torn we returned the product back to the store and so this was the story as the lounge suit got the same problem and sometimes after coming from repairs it came witg different leather patches untill last year when the manager thought that it was best that we got a...
Read full review of Bradlows Furniture
Bradlows Furniture
-
Product
Last month at bradlows in Durban (at Alwal Street) i bought home theater and they promised to attend to my problem in first week of September. They didnt update me about what is happening and I went back to the store at the beginning of October they asked me what was the problem with my home theater system and explain to them they said they will phone the technicians and found out and they promised me to phone me before the end of the day. They did and there was no luck.The manager told the sales man to call me and come and fetch the new one. Okay i was so happy but when I was at the store they gave me display one the manager said i must take it or leave it. I was very disappointed I asked him why the display one he said he doesn't have available one unless I take Display one.The service there was very poor because they got my money so I felt that I dont matter to them please attend to my problem. I told them I will make them viral on social media until they know how to treat the customers matters.
Bradlows Furniture
-
Lounge suite recliner
Hello.
My name is phildah matenchi, I bought the recliner sofas at twin city in burgersfort.
I am totally not happy about the quality of the sofas I bought at bradlows. I bought them last year 2020 March and they cracking and they still under warranty. I went to the shop in June 2021 to lay a complaint but since they said they will come and collect them. Till up to date I still haven't heard from them. Please assist me because I am really not happy and I am still paying for them.
Desired outcome: Should be collected
This review was chosen algorithmically as the most valued customer feedback.
Bought a fridge at bradlows on account, after 5 days it was faulty called to notify. They sent technician to check on the fridge, the guy said the fridge needs to be replaced. Ive been waiting for more than 3 weeks now when I call the sales person to query about the fridge she gets irritated. This service is very bad coz they already took the 1st instalment but I dont have all of my products...
Read full review of Bradlows Furniture
Bradlows Furniture
-
Bed received with bed bugs
I am not happy with bradlows service. I received a bed with bed bugs. If I don't get a resolution I will complain to the press.
I went into the store to complain and they refuse to replace it. Please help me out I would really appreciate it if the bed could be swapped for a decent one without bed bugs. Contact person at bradlows Phoenix Durban branch is Mala
Desired outcome: Want another bed
This review was chosen algorithmically as the most valued customer feedback.
Good day. We had arranged with your kathu office to have our goods as per the picture to be delivered on saturday the 12th december at our new house 19 bechuana street kuruman to get a phone call from the driver to advise he will. Be with us in a hour in kathu. At our old address. We advised was wrong address he advised he is not able to change the addre...
Read full review of Bradlows Furniture
Bradlows Furniture
-
Refunding of money
8 august 2020 I sent in my lounge suite for repairs. Had a problem with the stitching. Almost 5 months later I called to find out where my lounge suite was. After numerous calls and not being satisfied with their response or service, I found out that they were unable to track or find my lounge suite. Eventually after being given the run around with no positive feedback, I decided that they should refund me as I wanted my money back. I was told 2 weeks ago it would take them 2 weeks to refund me. It's been exactly over 5 months without a lounge suite and 2 weeks without a refund as I was told that the store is waiting on a daniel baloyi to give the authority to release my funds. Now I am done complaining. My lawyer is back from leave next week and I will leave it in his capable hands of not only getting my entire refund back with interest, but also suing you for all the inconvenience pain and suffering you have cause. Refer bradlows alberton. They know all about this complaint.
Bradlows Furniture
-
3 piece grafton everest recliner suite
I bought a lounge reclining suite from Bradlows Maponya Mall. At first I chose a different suite from the one I got. The next day when I went to the store for documentation signing, the sales person chowed me a new lounge suite that just hit the market, and she told me it is the first of it's kind and therefore there's no other stock available of the grafton Everest. I then agreed with the sales lady that I will take the one on the showroom as it only came in yesterday. The delivery guys came and they had problems in assembling the suite, little did we know that the whole suite has factory defaults on it. Now it has been 1 month full and a half trying to get the store to replace the current suite with a new one because of this one's dysfunctionals. Nobody has came back to me regarding the issue at hand. All I want is a dining piece that works properly, that's all.
Bradlows Furniture
-
Non-delivery for online purchase
I ordered and paid for a stove and hob on the 9th of november 2020. I received an email with a link to track my order after 24 hours but this link never worked... Whenever I clicked on the link the message with "no information found" is displayed..

The email stated that delivery would take between 3-10 working days so the 10th day would have been the 23rd of nov. I contacted head office and filed a formal complaint as nobody there could track the order as well.

So today is another week later and I have heard nothing to date... I have phoned numerous times and was told that they would file another complaint... How many time should I do this? I want to know when my order will be delivered.
Bradlows Furniture
-
Lounge suit and customer service by manager
M072 Bradlows Vermeulen
Bought a lounge suite 2019 it got torn I called the store and they came to collect it. Its over 6 months the lounge suite is not back yet the manager said she will get back to me but didn't until I went to the store myself and she wasn't even keen to assist. The sales lady gave me an option of choosing another couch from another store since they didn't have anything I wanted to swop with I have done it but the store is waiting for the manager still to do transfer or so. I don't understand how a manager can lack customer service like this its over 6 months doesn't she at least care if we sitting on the floor... Very insensitive. I need a couch for my home can't wait another day
Bradlows Furniture
-
Sienna bedroom suit
I bought sianna bedroom suit on laybuy at jeppe branch last year and it was deliverd in November, it was cracked and did inform the manager the follong monday mot sure about the date she promised to resolve it, I got calls that will co. e tor replace it from the warehouse, I was told the manager needs to authorize the exchange, until the lockdown happened, I want back to the store in september she told they will exchange it, they did with a display and it is worce than the 1st one, I told her I was not happy, and is telling me the nothing much she can do, they dont have stock in the store yet they still have it on display selling it, I got a call they wanna come take it for repairs, they want to repair a display I dont want, all I need is a new replacement or my money back please bradlows help me
Bradlows Furniture
-
Service
My Sealy mattress is sagging alot and one can feel the springs through the mattress. I contacted the lydenburg branch and they said they will exchange the mattress. We have been waiting for almost 2 months. Every time I call the manager says he will contact the warehouse and get back to me. I will never buy anything from bradlows again. We have also send the photos that bradlows requested on the 2 July 2020.
Bradlows Furniture
-
Refund
I bought a coffee table online on 6 may 2020, have been waiting for the delivery up to today and I haven't heard anything from the shop. My calls and emails are not responded to. I then decided to cancel the order last but that too is not possible. My order number is 800005491. I am very disappointed with the service. I don't know where to report the matter any more, because the people who are to help me are not responding my calls and emails.
Bradlows Furniture
-
The manager of the store phoenix plaza
Good day - att owner of bradlows.
I have never in my life came across such a ruthless disrespectful human being on this planet. God knows how the hell you employ a manager to mange such a well recommended branded name like "bradlows" my wife and I were so shocked at the disgusting service! Check your camera footage were did u see a manager actually wakes up to fight with a customer? What kind of illusion disgusting behaviour is this you offer to have give us? After I spent r12, 000 buying a bed and fridge at your store? I want the owner to contact me before end of business day this is going to go viral and all over the social media platforms should I not expect feedback.
Regards
R rampertab.
Bradlows Furniture
-
Refund
Good day

I overpaid my account R4014.00. I have logged a call since June they dont want to refund. me I was monitoring my account online its was showing immediately after request i. It was removed so that I shouldnt have the records. I have a reference no 9000117744. Today I got an sms that my complaint has been resolved successfully please assist because I wont lgive up until I got my money back I have requested all my statement from the begging and my settlement letter till to date nothing has been send to me.
We are here to help
16 years' experience in successful complaint resolution
Each complaint is handled individually by highly qualified experts
Honest and unbiased reviews
Last but not least, all our services are absolutely free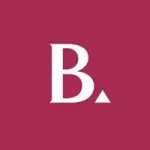 Bradlows Furniture contacts