Raymour & Flanigan Furniture complaints
216
Raymour & Flanigan Furniture
-
I bought a chair, had to return it and then bought another.
I paid $1368 for the first chair

Returned it. I paid $1694 for the 2nd chair

Received a receipt for a credit of $1076

Spoke to Manager Matt who said I am owed nothing more.

I paid $1368 and then $615. Received no credit.

Means I paid almost $2000 for one chair. Neither chair was even close to that. Means I paid for 2 premium plans?

All under Order # 04132I4GFMW

Please help me collect the rest of my credit.

I should still be owed about $300 and one platinum plan. I paid for 2.
Raymour & Flanigan Furniture
-
4100 spent on the worst couch ever
I purchased this couch 2 days later it fell apart service came out clicked back together the leather is leather is excessive not enough stuffing I have called at least 6 people to complain just wanted to pick a new product called the manager he told me 40% restocking fee this is unacceptable for a $4000 couch I just want a different product this product seems to be defective They gave me a new left side when it was delivered it looked just as bad as the 1st one they gave me very unhappy and I will never buy From Raymour and Flanagan again just lost a loyal customer.
Desired outcome: New product with no extra fees I will even pick up a new product myself no delivery needed I will also bring back this piece of crap I paid $4000 for.
Raymour & Flanigan Furniture
-
Leather couches loveseat
We bought leather loveseats from raymour & Flanagan Iselin NJ store in March 2020, sales order Ticket# 02230E1IQBSA. Within 6 months the couch seat started discoloring. We asked for service to fix it as we had platinum plan. They did try to fix it but after 2 services again same thing happened. Now I am trying get my refund by calling customer service but no proper response from them.
Desired outcome: I want refund.
Raymour & Flanigan Furniture
-
Love seat and chair arms
The arms on the chair and Love seat have little to No padding. We were very specific about this while shopping and the floor models were well padded. When ours was delivered we were very disappointed and contacted R&F. They had a repair man come out and of course he could do nothing. The office at R&F said there is nothing they can do. Pretty sad to know you can't trust this company for quality! Very disappointed for sure

February 2022
Desired outcome: Return furniture and replace with better quality
Raymour & Flanigan Furniture
-
Delivery services
My complaint is that as the care giver for my husband, who is a recent ampuee, your delivery service was the worst. I had explained at the time of purchase, (which we paid for in full), I explained the situation, that please don't come in the morning as we have to prepare, and the afternoon is the time for us, and was told it would be taken care of. Well, that Saturday morning (8:25am!) I was quite shocked that they rang my bell. I told the men that they were supposed to be informed of the situation! They stated that they didn't know anything about it. I told them that would have to reschedule, was quite angry as was my husband. called to reschedule which turned out to be the next day Sunday! AGAIN

THEY RANG MY BELL AT 8:30AM! I was livid! I told them to bring it in and they left it in my living room, they couldn't take the old one because my husband was still in be. I even took a picture of the mattress which includes the time on our clock. I hope to get some sort of compensation for this really upsetting and inconvenient situation. Mrs. Jackson P.S. I can send you whatever further information you need as proof. I Don't plan on going on social media, but we'll see. I hope to hear from you.
Already typed up and submitted, not doing it again. If I don't get an answer, I will look for another solution!
This review was chosen algorithmically as the most valued customer feedback.
My initial purchase was a sectional about a month later the sectional cushion began sink every time we sat on it we sank lower and lower to the floor. According to specs the dimensions from the seat to the floor was 21.5.. and after the process of sinking to the floor having made contact to the coil spring the dimensions change from 21.5 to 16'". After...
Read full review
Raymour & Flanigan Furniture
-
horrible sales tactics and won't honor the deal we negotiated
Went mattress shopping on Presidents Day 2022- Aside from the hard sell on the most expensive mattress we negotiated a mattress with an adjustable riser for our platform bed. The saleswoman and the manager worked out a deal with us ( right down to us "forgoing the pillows") to put it under our max budget of 3,000. Guy delivering the bed says - the riser isn't the correct one for our bed. I call the store while the guy is still here and put him on with our saleswoman- they agree its the wrong riser. She tells me "no problem- accept the bed and the correct riser will be delivered tomorrow. " Later we get a phone call from another manager telling us we need to kick in another 600$ for the riser. I say that was not the deal . She won't budge or negotiate so I tell them take the bed back. Now they want to charge us a restocking fee and we wasted yet another day waiting for the guys to pick up the mattress- which by the way was not wrapped in plastic as it leaned on the delivery truck in the dirty street.
Desired outcome: The original deal should have been honored and the mattress should be upgraded for our time and trouble. This is no way to run a business.
This review was chosen algorithmically as the most valued customer feedback.
To whom it may concern, My name is Kathy Georgoulas and on dec 26 2014 we bought a loveseat and sofia with platinum protection plan. We have been having issues with the loveseat in the past with the cushion stuffing and the way the material is double folding and hanging, we have had large screw coming off falling out, we have had issues also concerning...
Read full review
This review was chosen algorithmically as the most valued customer feedback.
I purchase mattresses from Raymour Flanigan's the mattress does not stand up to what they say they are the quality is very bad my mattress is sagging in the middle they came out to my home and a measure a quarter inch and they told me I need to wait six more months before they come back out to measure again I don't think I should have to do this after...
Read full review
Raymour & Flanigan Furniture
-
leather sectional will not go back in after first use
brought a leather sectional with queen sleeper delivered 07-27-21, used the sleeper for the first time 09-18-21 when my granddaughter came to visit. when i attempted to put the sleeper back in it will not bend to go back in. called the service center that morning was told that no one could come out until oct 6th.not being able to seat in my living room until then was not acceptable to me. what i'm requesting is for it to be repaired or replaced. Udpdate conacted by raymor & flanigan to let me know a tech would come out 09-21-21 from 1-5pm. techs were able to get the sleeper to go back in after working on it. however everytime they put the the sleeper back in it makes a loud noise and bangs the floor. techs inform me they would report this to their service, for now i can sit it the living room but would like the sleeper to be repaired where it's not making noise or replaced.
Desired outcome: item fixed or replaced or money refunded
Raymour & Flanigan Furniture
-
not standing up to their guarantee
Bought a mattress, which failed. I was then upsold on a new one because the old one no longer existed, which also failed. They now what to upsell another one because the old one no longer exists again. If i bought a car with an engine guarantee and it died within that guarantee, they would not replace it with an older one or upcharge me...they would replace for the guarantee...

The will only issue a store credit, which is useless, as I will never step foot into another Raymour and Flanigan or upsell me on a new one.

The only acceptable thing would be to replace the mattress for free or issue a full cash refund.
Raymour & Flanigan Furniture
-
Reclining loveseat
We purchased a reclining loveseat last July/August 2020 I believe, it broke within a month, so we had the extended warranty and asked to have it repaired. The service finally happened about January and the guy that came was RUDE, and mean to my dogs even though he said to leave them out he liked dogs. He "fixed" it wink wink, and my husband sat in it that night and knew it was not fixed. We called again and was told the part would take a month. I wrote a letter complaining:
June 11, 2021
To whom it may concern;
I am writing in the hopes of a resolution in an ongoing issue with Raymour and Flanigan loveseat purchased from Latham, NY. I purchased a loveseat recliner last June 2020. It was very expensive and the sales person told me if I purchased the insurance it would cover to replace the loveseat one time per lifetime if it broke. He also stated I could call and have it cleaned once per month. My Mom was with me so I do have a witness.
Shortly after purchasing the love seat it broke on the right side. We called and called but no answer after months of reaching out we finally reached someone. They sent a repair guy and we had asked to have him call as he was on the way so we could put dogs away. He did not, he showed up unexpected and was annoyed that he had to wait while we put our aggressive dog away. He said dogs did not bother him but when my dog was trying to get his attention he yelled at her to get away from him. He was rude, obnoxious and disrespectful to me as well. He said he fixed it and left. It was NOT fixed and shortly thereafter the other side broke as well.
I called again and again and reached someone in April who told me within the month another repair person would come and fix the chair. I called again in May and was told the part would be in June 5th and they would reach out and schedule a repair because according to the representative for furniture repair we are NOT able to get a new one even though we bought the insurance. Also, that we were NOT able to have it cleaned either. This has been a nightmare and I wish we NEVER did business with Raymour and Flanigan. Believe me when I tell you every single time I have an opportunity to share our experience with others, I definitely do it! I have convinced several family and friends to avoid this business to purchase their furniture needs.
This letter is intended to let you have the opportunity to finally rectify this situation and turn around a bad experience. If no resolution is addressed I must file a complaint and look for full refund with my attorney. I would be more than happy to receive the refund and you take back this piece of junk that is taking up space in my home.
Well to date I have called numerous times and left messages with no answers. I want a new loveseat or my money back! Terrible company and I have already deterred 4 of my friends from purchasing at this store!
This review was chosen algorithmically as the most valued customer feedback.
We purchased both a S & F queen mattress and box spring. At the time of the sale we asked the salesman if they would remove the old ones. Of course he said yes, and on our invoice it indicated it would be removed. We actual put a disposable cover on the old mattress so their wouldn't be an issue. When we received our new mattress and box spring, it was then...
Read full review
Raymour & Flanigan Furniture
-
I am calling about Customer Care at Raymour and Flanigan Furniture.
I Filed a claim on my Leather Loveseat as the Leather is peeling off the back. I do have a Protection Plan in place. I called Customer Service and they set up an appt. for Sept 2 with a technition to come look at iit.Customer Service said they would call 2 hrs prior to their arriving. I have been calling and leaving messages but I get no return messages. I called today Sept 6 and I chatted with someone on line who stated they e-mail you 2 hrs. before they arrive. I told her I didn't know that and she gave me the same number to call. I am very fustrated that I can't get any help.
Raymour & Flanigan Furniture
-
6 dinning room chairs
All of the seats on my CUSTUM dinning room chairs have sunk in making it very uncomfortable to sit on. I had purchased a protection plan. I am not told that this is wear and tear and is not covered by insurance plan. WHAT A JOKE! I have two young boys and they are very uncomfortable sitting in the chairs. I am so upset that I am not able to have them replaced. I will put a negative review on every platform I can find. Google, yelp, etc. And will never shop or recommend this deceiving store.
Raymour & Flanigan Furniture
-
Mattress delivery rip-off
We purchased A Sealy Kelburn II hybrid mattress on August 28, 2021 at the Montgomeryville, PA store. The delivery was today, August 30, 2021. Our customer number is #DIIOR93966. On the sales order ticket (document #08281K9PRXC) it states that the current bedding was to be removed at no extra cost. The gentlemen that delivered the new mattress did not remove the old mattress. Instead they left it by the side of my house. This is unacceptable. We have had to contact our township and pay to have it removed.
Desired outcome: Refund for the cost of removal and an apology from your store manager. She was most unhelpful.
This review was chosen algorithmically as the most valued customer feedback.
Good evening: My complaint is around a Westlake queen complete bedroom set in which we paid over $4, 000.00. We started the order process back in September 2020 and after many attempts to receive information and changes in shipment dates, we council the order in January 2021 and received a refund. in February 2021 we again saw then furniture on sale but at...
Read full review
Raymour & Flanigan Furniture
-
Mattress
Good morning, 8/6/2021

To Whom this may concern, 8/6/2021I have a really big problem with a mattress I bought from Raymour & Flanigan. I bought a mattress and a couch about 4 years ago. I decided to go to a queen-size to try a smaller mattress because I thought the king was bothering my back and spine. My Parents who bought a new queen from your company asked me if I wanted to try their queen mattress which was still in really great shape. I did try it to find that a smaller bed wasn't really good for us either.
My first thought was to go to Raymour & Flanigan where I had gone in the past. I saw a king size mattress that stated extra firm, again that is what I needed. We went to Raymore & Flanigan about 2+ weeks ago. We bought the mattress and it was delivered. My first thoughts were that this doesn't look like anew mattress, it wasn't sealed in plastic, it had some dirt inside the plastic that didn't sit well with me.
We have a very strong base for the mattress. Once it was laid down I looked at it and it looked like it was worn, high on one side low on the other. Within a couple days we called to tell them this mattress was really bad. They told us to come in and we made an appointment. We spoke to a salesman, I explained to him that the mattress stated on your site it was extra firm and I looked at the tag to see that It wasn't at all extra firm but firm.

The Salesman told me it was a firm but made like an extra firm. I said "What"? I never heard of that. In addition we told them that it was smaller than a regular King which is 76 x 80. Once again they gave me a story that it could be 3"smaller one way or another when I questioned the size. I told them I have never heard of that ever. It didn't state that anywhere on their site. I asked to see that in writing they showed me nothing. I was offered a return and to get another mattress.
The new mattress was delivered and once again it was only a little better then the first one. We noticed that the mattresses weren't even sewed right around the whole thing. Once again we called and set up another appointment. Again, we went back in. I explained not only to this salesman but to the Manager, who was a very nice man, but I explained to him that I have a tumor on my spine and I have a lot of problems with my neck and spine. These two mattresses killed me. The pain I have been in is so bad I can barely move.  I am not by any means saying the mattress caused my health problems but a bad mattress makes it worse. The last salesman was very nice, I explained to him about my health problems as I did with every person I dealt with there. and that I needed an extra firm mattress. He stated that they really didn't carry a lot in extra firm. I told him about the mattress my Parents bought and he showed me that and the one one that was really extra firm.
Well, it was firm but it was also$2, 500.00, which I could not afford. I bought the extra firm Asheville king mattresses. I spoke to the Manager who I informed once again about my health problems telling him these mattresses I bought were killing me. He said " I am sorry you're in so much pain", but this is the last time we will replace it. We received the new mattress which they claim is extra firm is not and like the other ones it's smaller. I weigh 95lbs and when I lay or sit on it, it still sinks. It's horrible for my health problems. When I see the guys bringing it in and it takes only one guy to carry it and it bends I know it's not a good mattress. If I had not given them my old mattress I would have never bought another one. I wasn't offered anything for my problems. Once again, I was told they don't really carry extra firm and the ones they do have or nothing like the last one I bought. As I stated before, the pain I am in is so bad and if anyone knows a bad mattress is the worst thing for someone who has what I do. 
It's really sad that I have to go through all this pain because I cannot give it back for two reasons 1) The manager told me this was the last exchange, 2)  due to not having anything to sleep on until I get a new mattress. I now have to have spine surgery, again I am not saying it was due to the mattress but it just made it so much more worse then if I had the right mattress.

I am not sure what your company can offer me because I know what Flanigan has and unless I spend $2, 500.00 they don't have anything in extra firm but what I already purchased.

Respectfully,

Karen J. Mutarelli
PS: I do have photo's of all three beds and if needed I can up load them. At this point I have them on my cell phone.
Desired outcome: I want to know what Raymour and Flanigan can do to help me.
Raymour & Flanigan Furniture
-
Delivery
Placed an order and on the day of delivery never received a delivery time. I tried to call but the number was disconnected. I tried their chat feature and received the response ..."it's not coming today" really terrible service. I called again and tried the payment and finance department, that call went through. That person let me know my delivery was delayed. Really unhappy with having to hunt down my order and the very unhelpful chat.
Raymour & Flanigan Furniture
-
Brown leather electric recliner
We purchased a recliner from Raymour Flanagan last summer and picked it up in December. After a 3 month hiatus in Florida Jan-March, we returned home and actually started using the recliner on a regular basis. I noticed that there is insufficient padding in the armrests and my elbows are uncomfortable and feel like they are in a sunken hole rubbing against the wood framing. I completed an online customer service form and haven't heard back from anyone.

We are regular customers of R&F and have had no problems with their products before
We are here to help
16 years' experience in successful complaint resolution
Each complaint is handled individually by highly qualified experts
Honest and unbiased reviews
Last but not least, all our services are absolutely free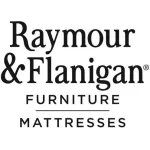 Raymour & Flanigan Furniture contacts