This review was chosen algorithmically as the most valued customer feedback.
Popeye's Restaurant, store #7336, Sale number 409101, Sunday October. 2, 2016 @6:23 PM. Order number 401. I am requesting a refund of $11. 00 I placed an order for one $5 box that was missing my side of Cajun fries, and 6 whole wings that were suppose to be spicy but were cold and mild. I also received a receipt that was not mine and contained orders that I...
Read full review of Popeyes
Popeyes
-
food complaint
Popeye's Restaurant, store #10522, Sale number 65540788, Sunday Sept. 25, 2016 @1:10 PM. Order number 116. Today I ordered 3 Cajun fish meals, and 2 regular Red Beans and rice. The total of my bill was $23.76. This store is on E. R L Thornton Frwy. in Dallas Tex. I admit I have not visited a Popeye's in 20 yrs. and I must tell you that these meals were the absolute worst food that I have ever purchased at any restaurant, ever ! My family had to throw the food in the trash because it was SO BAD ! This the first time that I have complained about food, and this was a have- to situation, I could not let it go. I am requesting a refund of $23.76 I wonder who thought up your recipies ? They should be fired, period.
Popeyes
-
the chicken
I purchase 9 2pc chicken orders each Tuesday when it is $1.19. I love Popeyes and so does my family...I stopped today 9/21/16 to get the new big box.

When I got home and started eating as well as the others I had purchased for said this chicken tastes like it was cooked yesterday. It was almost so bad we could not eat it. I am too far to go back but wanted to let you know of the problem. The time we went was about 3:30pm which I know is not a high traffic time, but I would expect fresh cooked chicken no matter what time...This was so dry, not even warm and tasted as if it had been cooked for hours. As I said, I love popeyes, but was very disappointed at the meal this visit. Thank you
Popeyes
-
lack of service
Date of the incident (most recent): 8-1-2016
No client number as they kept our receipt as they were probably trying to cover their mistake. This is also not the first time that they did this.
This latest incident occurred between the hours of 3:30-4:00 pm.

Full Detail:
This is in regards to the Popeye's located at 2580 N State Rd 7, Hollywood, FL 33021. We have given a lot of business to Popeye's over the years but find that most often than not when we have gone through the drive thou at this location only we are always told to park and someone will bring our food out to us as they are seemingly always short on something. However, while we sit there patiently waiting we have noticed time and time again that other patrons also using the drive thou do not have this hassle and if they do their food is actually brought out to them. In our case this just does not happen. I have had to go inside to pick up our food and have always found that they basically just forgot about us. My mother is disabled and this is why we tend to frequent the drive thou. However, this has happened too many times. They always claim that they are sorry and then they finally go about putting our order together. We had always enjoyed going to Popeye's but you know what their are other options. Today was the final straw and you will not be receiving any more of our business. We had to wait about 15 minutes, which appears to be the average wait time every time we have gone to this location . I thought this was called fast food. We would rather go to KFC or any of the other multiple options around. Thank you but no thanks.

Desired Resolution: None requested. You have lost our business permanently.
Popeyes
-
condition of bathroom and food
7July2016 Time: Between 8:45-9:15
I am trying to put in a complaint about your establishment on Mercer University Dr. in Macon, Ga.
As I was using the gentlemen's restroom I noticed the lock on the door was not properly working.
I continue to proceed, but while I was using the toilet a female employee entered the restroom without knocking to confirm if anyone was in the restroom.
She screamed as she noticed me and proceeded to tell her fellow employees what had happened, already embarrassed as I was getting up to flush and come to find out the toilet was not properly working..
I washed my hands and went to the cashier where I ordered my food. I told the manger on duty what had just happened and she ask me why did I use the restroom as if I knew the lock and the toilet was not working properly. I told her how to flush to toilet by going into the back of it, she replied, " you used it so u need to flush it". So being the gentleman that I am I decided to go back lift the lid and flush the toilet.
After flushing the toilet I came back to the register the pay for and pick up my food, the manager and the rest of the employers were in the back laughing at what had just took place. I felt so embarrassed I felt like everyone in the store was making a joke out of me.
I got my food and went home and as soon as I checked my meal, I noticed a piece of chicken missing from my order and the food was cold.
I love to eat at Popeye's Chicken, I never had a bad experience until today. I hope u take this compliant into consideration and if anything could be done in my favor it would be nice of you guys. I know treating customers with respects comes along with the first stages of training as an employee...

Thanks a lot, I'm Charlie Taylor of 1329 Dukeswell Ct. Macon, Ga 31204.
Popeyes
-
manager of popeyes in severn maryland store 2829
I went to popeyes on apr 8 2016 for the special $5dollar box with 2 ps chicken 2 side orders and biscuit. I had 3 orders and the owner put my order in a tray while everyone else around me wasgetting their orders in a big box like the signed said. I asked the manager why was I not getting the box and he said we are short of boxes yet people whom ordered after me was getting boxes. I said well since other people who ordered after me is getting boxes, I would like my 3 orders in boxes. He got upset and took ier and said my order from the cashier and said I will get her order because she is trouble. The place was full of people including my co-workers who was with me. They all said how rude he was. . I said sir, what did you say? I said I just want my food in the box like the other customers like your sign said. $5 big box. He took his slow time fixed my food and kept embarrassing me by saying get out of my store. I told him I would leave when I get my food. When he got finish putting them in boxes he told me not to come back. Everyone was looking and wondering why he was so rude so I got the names of surrounding customers who witnessed because we all were on lunch breaks from fort meade military installation. I am a retired veteran and he has business because of us government workers from nsa that give him our business. I made the post commander aware of his rude attitude and contacted the jag lawyer who sent a letter to the soldiers to eat else where. I was so humiliated I haven't been able to eat anymore popeyes food again. His rude behavior and unprofessionalism was uncalled for. 9 people wrote statements for me to take to the jag office lawyer. I asked him his name and told him his name and told him I was going to report him and he said report me to who. I am the manager. He said if you report me, it will not go anywhere. He wrote the name munir on my receipt and laughed and said get out of my store. I left and has never been back and will never go back to any popeyes. I am a disabled vet that sufferes from ptsd and this made me feel very sad that he is in my country, the usa and feel the need and think he has the right to treat me this way. I am a human being. Born and raised here. I would like my refund of $21.20 and a written apology. I haven't been able to eat anything popeyes make because it reminds me of how cruel he was to me for no reason. This is why it took so long to write this complaint. This saddens me to think he treated me this way. The lawyer said I had a good discrimination case since it was so many witnesses and I am pondering where to go forward with it. He was just plain wrong. I am a black female, that just went for lunch. If he was having a bad day then he should have gone home. He displayed his unprofessionalism in front of all his employees. The cashier even apologized to me and said that was his first day at work. How sad.
never eat at popeyes again
I just hope god punishes him for his rude behavior and treatment of people of different race
This review was chosen algorithmically as the most valued customer feedback.
I went to Popeyes Chicken on 51st and Cicero Ave in Chicago, Illinois this after noon and purchased a 3 wings and biscuit meal. I go in there quite a bit as I live close by (Popeyes Chicken store #2438). Lately I've been noticing that the wings are getting smaller, but today it was a joke at how tiny the wings were. I paid $6.43 for 3 itsy bitsy tiny, tiny...
Read full review of Popeyes
Popeyes
-
waiting at order phone no one came on had to say hello
I was at Popeye on jonesboro road yesterday. Waited in line for 30 minutes finally get to Mike no one answered may I help you had to say hello after 10 minutes. Placed order finally and get to window gave my credit card lady said oh this cash only our machine down. I said lady I don't have cash. Why can't you least put a sign out there letting people know before you sit in line 30 minutes. I don't have cash so I left the store. These people have clearly not been trained properly. I will never visit that Popeye again. Was highly offended by the service or lack of.
Popeyes
-
poor service
My dog is recognized under the town of aurora as a service dog. They didn't clarify if my dog is a service animal or not and spoke to me and warned me, I shouldn't bring the dog in. I reserved the rights to file a complaint to this store. By laws, service animals can go to public with the handlers. The staffs can only ask two questions, if both questions my answers are yes, they have no further rights to questions me, this is well cover under the ontario human rights code. Service animals must be allowed any place or area that the public is allowed. I am just sitting at the restaurant's seat not entering their kitchen. They have no rights to warn me for anything. Very poor uneducated staffs and very impolite.
Popeyes
-
food
My friend an I were in chambersburg, pa on 4/12/16, we went for lunch at popeye's on us 30. The establishment was clean the people were friendly. We ordered the surf and turf, 2 chicken strips with 6 shrimp, biscuit, and 2 sides. When we got our food the chicken strips that came with my meal was suspose to be spicy, it was not spicy at all and they were rubberey, the shrimp had been reheated in the grease. I have always had great food from other popeye's locations, in ga an fl. This is the worst food ever. This was my friend's first time eating there, they dont care if they ever eat there again.
Popeyes
-
served food that was improperly marked
on April 1, 2016 my husband and I drove from Winchester to Lexington to order chicken( about 25 miles). He ordered the 3 piece chicken meal with dark meat. when he opened his box it had a thigh and 2 wings! I ordered the chicken tender box and 2 of the tasty strawberry cheesecake pies they advertised. the boxes were even marked with an S for strawberry. Imagine my surprise when I went to eat the pie they were both apple pies instead. never the less we were both dissatisfied with our visit to Popeye's chicken! It would be nice to get coupons for free meal since we both were dissatisfied.
Popeyes
-
the product (my food order was completely, wrong but charged $33.95)
30 mar 2016 @ 19:56, store #10520 in victorville, ca.

I ordered several items which were: 1 (11) pcs (strips) h/h meal (I got regular chicken legs & thighs) which includes the (2) lg sides & (6) biscuits which I didn't even received for $14.95, but was charged $24.99, (a little high which doesn't add up and my whole order was wrong). then I also ordered the following items to be added to my order: (1) red beans & rice (small) for $2.19, and (4) apple pie's for total of $3.98. the problem is that the last 2-items I didn't receive them, since my order was to go, and I was already running late to work, I just grabbed the bag, said thank you and left without checking it first, (my bad). but once I got to work that's when I noticed that my order which I payed a total of $33.65 for items that I never got.

Since I have been a loyal customer of this popeye's for several years and this is the first time that this has happened to me, I am willing to look at this issue as an honest mistake, but I still want to get my money back, get a completely new order correctly this time, and get the items that I didn't receive. I will go back to that store tomorrow morning, I hope to get this corrected with the store manager, but we will see what happens and yes I have my receipt. will update later today.
This review was chosen algorithmically as the most valued customer feedback.
on march 17, 2016 at around 1:40pm, I went to popeyes to purchase the 11 piece mixed chicken for $13.99, I paid cash for my order, went home never looking in the box to make sure that my order was correct or fresh... 5 hours later, my daughter woke up so I finally open the box to get her something to eat since popeyes is her favorite eating place, when I...
Read full review of Popeyes
This review was chosen algorithmically as the most valued customer feedback.
On March 3, 2016 at 9:10 pm my church group stopped by Popeyes Chicken after a church engagement. Our pastor was treating everyone to a 2 piece dinner combo. It was a total of 9 ordered at the drive thru the young lady who took our order told us to come to the window to place our order. After waiting nearly 30 minutes in line, she informed us that they...
Read full review of Popeyes
Popeyes
-
operations disaster / not does time
Popeye's is advertising a shrimp special that is delicious, at a steal, you should try it. But all Popeye's don't participate, call ahead. So I call and sure enough they have, I'm there in line, my phone rings so as not to be rude, I step aside and allow two guest to go ahead of me. I get off the phone and place my order. There is a gentleman complaining at the counter, they had a few guest ahead and the chicken is cooking, by the way the cook, David need a raise, anyways chicken up and gone, cook dropped more, six people, three standing around not prepping anything, , why just one cook and five others that dont multitask .The gentleman that was complaining still doesn't have his order, 10 mins, remember I ordered shrimp!, I approach the counter and I'm told by one of the two! people at the register a third worker is getting it, five mins later, 15 mins I ask about my order, I'm told they gave it away, even though when I ask the cook he say he didn't drop the shrimp.24 mins later, the shrimp, finally! . I'm offered a free meal for my troubles, I say I'll take a comp.card for a later date, then one of the three that's just been chilling says we can't give you a comp card or a meal, What! How about a soft drink or pie, are you freaking serious? Avoid this Popeye's like the plague
Popeyes
-
they never have chicken on hand
I go to this popeyes chicken at least once a week at different times most of the time its around 5 or 6 o'clock they seem to never have chicken ready for the customers I don't know how many times I have had to wait 30 minutes or more for chicken
Also the service and the attitude of the people that work there are absolutely ridiculous I am going to find a different chicken restaurant if this continues
Popeyes
-
store
I live across the street from popeye's and. They recently remolded their store denver, co. 14th hudson st. 80220. They installed some lights that are shinning directly inside our home ;my 4 year old daughter complains every night of the "bright light shinning in her window", it is very invasive! It's bad enough we have the traffic and trash thrown in front of our houses outside from the restaurant (A trash can outside of popeye's by the street would be nice, so it would be more convenient for your costumes, instead of them littering in the street) , I hope these bright lights can be resolved. Sincerely, the rodewald family
This review was chosen algorithmically as the most valued customer feedback.
I ordered a 8 piece meal half spicy. Well what i got was old dried out and tasteless. I did not get any breast in my order of which i was supposed to get 2. I think there were 2 wings but so small and dried out they looked like deep fried skin. store is at 2005 broadway # 480-733-8160 my visit was on 12/22/15 around 4pm Franklin C Pearce 480-758-1789 [email protected] Thank You
Read full review of Popeyes
This review was chosen algorithmically as the most valued customer feedback.
First of all they only had one cashier, she was in training and no one was helping her(at least I thought she was in training).. She was so slow that it did not take long for the store to get full of people waiting in line to order. When we finally got our order and we had to go back up there 3 different times to get all of our order right. They did not...
Read full review of Popeyes
Popeyes
-
service
Iv worked in this establishment but i do not want to revele myself because i dont want to be judged at my job but iv noticed this has been going on for a few months now and iv been wanting to speck up about it but iv been scared. But iv had enough one of my team crew members (ASHA HOLLAND) has been selling weed an smoking weed on the property for several months now she smokes weed on her breaks an comes back inside smelling like it but the mangers dont seem to notice because they work in the back an iv caught her 3 times selling little white pills to her friends that come on break they meet up in the bathroom so it doesnt seem like anything is happening but its so unprofessional an i honestly dont think she deserves to continue to work here its terrible for business.
We are here to help
16 years' experience in successful complaint resolution
Each complaint is handled individually by highly qualified experts
Honest and unbiased reviews
Last but not least, all our services are absolutely free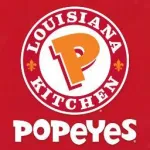 Popeyes contacts