Brazzers
-
brazzer porn site
You have scammed me out of god knows how much money, you keep billing me around 1 euro, multiply times each month, and i cancled my membership in December 2021, its still going on, and its now May 2022 its OUTRAGEOUS you should be ashamed of your selfs!

The creditcard i used back then have long since expired but yet you KEEP STEALING MY MONEY, if this is not FIXED and CONFIRMED FIXED in 3 days, i will post this SCAM across the entire database of review sites JEEZ.

My username is Teeqrah01

My nick name on your site is Teeqrah01

The email used is [email protected]

What i would really like is my god damn money back, but since you are a filthy company i have no hopes of this happening, if 3 x 24 hours passes without action, i will go to the police.
Desired outcome: My god damn money back and a STOP to you stealing my money!
Brazzers
-
Cancelling Trial Membership
On March 9th I tried out the Brazzers 2 days for $1 trial. I made sure to click no on the very small printed text saying I give them permission to charge me 39.99 in perpetuity per month or some mess. Made sure to cancel my account on March 10th as I wasn't impressed with the contents enough to pay $14.99 to Reality Kings every month. Then I made sure to delete my account so that I wouldn't get ads for porn ads to my email or that I would mistakenly still get charged.

Unsurprisingly, I still get charged outside the agreed amount. A dollar a week for 8 weeks until I notice something is off with my spending history. Contacting customer service I discover that I had somehow signed up for the "Dollar Babes" deal, where I pay a dollar a week to see... I'm not sure. A google search yields no results for what this deal is and when glancing through the same trial landing page there is absolutely nothing said about this program. Not to mention, the account was deleted. How was I supposed to access content for a site where my account is no longer accessible?
Desired outcome: I'm not petty enough to want 8 dollars back. A response as to what is going on would probably be nice.
Brazzers
-
Billing
I have been trying to cancel my trial for the last few days as to not be charged for the upcoming month and brazzers billing service has been no help I can't not login into probiller but I can log into brazzers fine I have been on hold for multiple hours and waiting in a live chat to no avail I do not understand why it is this hard to cancel my account and get my card off the brazzers pro biller
Desired outcome: I would like a refund of the 8.50 taken from my account and my account canceled as I no longer want to do business with brazzers
Brazzers
-
Unauthorized credit card charges
So recently I've brought the free trail for 1 dollar and right when I paid they took 3 dollars from my cash app and then they started trying to take like 40 dollars and 1 dollar off my card after I've already been off of the free trail this is a scam and I'm trying everything to get this off my card and mind you they only supposed to take off a dollar I canceled my card as soon as it went through like leave my hard earned money alone and this was the day of valentines day
Brazzers
-
Scam
Hello, at 08.02.22 I purchased a trial for a day and after the trial I was chaged 36$ at 09.02.22 and just 3 days later I was charged 36$ again at 12.09.22 and I got no clue on whats going on! ive tried to cancel my membership but the website is so fucking confusing and bad that I cant even go into my account settings. please someone help, and if someone of the brazzers team is reading this. my Username is Christofferoynes and email is [email protected] no.

I dont want to watch porn anymore as it completely ruins my mentality and destroys me
Desired outcome: i would like an refund of my 72$ please.
Brazzers
-
Unauthorized credit charges
I signed up for the free week on brazzers and I got charged on my card. Now I can't cancel and I don't want to get charged again. I need to cancel it! It is so difficult since there's no link to cancel anywhere. I thought it was for brazzers+ and I can't even access that. Y'all I know it's only a few bucks but it isn't my card on there. Imma get whooped. This happened right now on February 11th at like 1:32 am
Desired outcome: I need a refund and to cancel my "free" one week subscription before I get charged!!!
Brazzers
-
My card keeps on getting charged for trials I did not pay for
I did not buy any new trials my card keeps on getting charged I would greatly appreciate it if I gotten my money back my email is [email protected] you can contact me there
The complaint has been investigated and resolved to the customer's satisfaction.
Brazzers
-
Trying to renew
I tried to renew membership on the site and it gave me an error so i spoke to chat support who repeatedly tried to offer me 10 or 5 years even after i requested 1 years membership, eventually i was offered 1 year but for way more money than offered on the website, when i stated what i had been offered online to get that deal the chat helper ended the chat. Very poor service considering iv been a member for a long time.
Desired outcome: A good renewal price ad originally offered on the website
Brazzers
-
Brazzers premium
I mistakenly tapped on the $39 subscription and I got debited instantly I'll like to get a refund cause I already cancelled membership and I really need to use my money... okay I kinda accepted that let it slide but then again I get to pay for every video I want to unlock which is so unacceptable I got debited again today Nd I've literally done nothing or watch nothing on this site due to illegal and fraudulent billing
Desired outcome: I want my money in 2 days please
Brazzers
-
I am complaining about the money was debited from the account
I have tried to do subscription for the brazzers.com for one day 1€ deal, but my card was rejected. When I have tried to close my subscription, it was asking about a username and password. but I don't remember of asking it when I was subscribing for the channel. The day before yesterday 34, 97€+1€+1€ were debited from my German bank account. Please help me from this serious dilemma. I am attaching the proof of transfer of the debited money.
Thank you,
Joshy Reju
Desired outcome: I want the money back which is debited from my account
Brazzers
-
Got charged for a premium account instead of just the trial one
I saw an unknown charge on my account. On July 2nd I got charged by probiller.com. After a live chat with their support I found out that it was Brazzers that charged me a full membership account that I didn't signed for.
I got charged 34, 97€ instead of 1€ for the trial account. I want a refund as I didn't even used the service for so long to get this kind of charge.
Desired outcome: I want a refund for the unwanted charge
Brazzers
-
Posting of advertisement containing sexual video, sexual words and contact details of victim.
We are Law Enforcement Agency from Cyber Crime Police Station, Haryana, India. A complaint No. 11307210005261 has been received in this Police Station as someone advertised Name and Mobile Number of victim along with a porn video. Resulting of which, complainant is receiving ample number of calls for sex service. Hence, it is requested to provide details of user who posted this advertisement/information of victim on your platform.
Regards:
Station House Officer,
Cyber Crime Police Station, Haryana, India.
Email ID- [email protected]
[email protected]
Contact Number: +918053039900.
Brazzers
-
Charging me money before trial ended
I canceled my two day trial and it still charged me $40 for a year membership. It clearly told me that I had 8 hours left for my trial yet they still charged my card for a yearly membership. They literally charged me before my trial ended and I have membership for a year for a service I have no use for. I emailed them multiple times for a refund but still haven't gotten a response. Absolutely disgusted by the service they provide and they are complete scammers.
Desired outcome: Refund as soon as possible
Brazzers
-
Cancelation emails
within this cancelation I received after logging into support and canceling these unauthorized charged subscriptions one of which totaled 38.26 $ it will notify me to log back into brazzers account and in doing so charging me for another premium subscription saying I still have access to this account by x date, upon logging back in brazzers to make sure my subscription was canceled as stated in the email to do brazzers charged my account 1.09 $ for another trial period. what they have done is theft and scamming. i will be sending the screenshot of the unauthorized charges to my account and the email stating for me to sign back into the account to ensure account cancelation in which it charged me illegaly instead.
Desired outcome: I want to be refunded both the 38.26$ and the 1.09$ I was inappropriately charged
Brazzers
-
I don't know what hell is going on I can't cancel
After I created my accuont I regreted it instantly and wanted to cancel I go on the page rigjt my username my passworld and it say it a mistack so I try again and again I even want on my outlook took the email where my user name is on it and copy past it on the sit but still a error I try the chat no one there to answer me I waited for 30 minute and I dont want the little money they took from me all I want is for the to cancel every fucking thing
Desired outcome: Cancelation of my accuont and no futher billing
Brazzers
-
Scam/ took more money
I did NOT subscribe to premium and did a 2 day trial and charge me monthly money. I want the refund of that money taken.
Desired outcome: My refund
This review was chosen algorithmically as the most valued customer feedback.
Brazzers is a thief. I have made two accounts with the "dollar a day membership" and canceled on the second day (the first account) and the first day (the second account a year later). After the third day is when you are supposed to be automatically upgraded to a more costly account. (Yes I read the fine print.) That is NOT what happened. Each time I...
Read full review
Brazzers
-
Brazzers channel
Jan4th/Brazzers's Ebony Channel/Unable to download

I signed on for a years subscription to Brazzers. I like to browse but on occasion download videos for my own personal use. I saw Brazzers had a few channels like BBW and Latin channel and I was curious. I signed up full access. I get in there and I am unable to download a single video. I contacted support and told that none of the channels have a download feature. After paying $60, that is absolutely ridiculous. Such things should be stated upfront. You cant advertise a price, then when you get in say either there is no download feature OR you have to pay an extra amount for download capabilities.

This type of trickery is what makes people try to cheat and circumvent the system. You are expecting one things and you get another. Most sites dont do this, EvilAngel, MileHigh, Blacked.
Desired outcome: State subscription and price with streaming only and streaming plus download
Brazzers
-
Free trial subscription
When I signed up for they're $1, 2 day subscription it automatically signed me up for another website premium porn portal. Saying I never unchecked the box which I'm certain I did. I cancelled the brazzers but not the other site and was rebilled for $37.42. I went to probiller to get it cancelled and hopefully get a refund but using the live chat I was told she could only cancel my subscriptions because it would be hard to justify getting a refund. All I want is a refund so I can be on my way.
Brazzers
-
Over charged/scammed
This company scammed out of $78.95 when I only agreed to get a video unlocked for $1.00. One charge from Brazzers and another from premium. pornportal.com. I called to get my money refunded and they refused to give me my money back. They charged me 3 times on 9/13 and twice on 9/15. One charge for $34.97 and the other for $39.99. I want my hard earned money back!
We are here to help
16 years' experience in successful complaint resolution
Each complaint is handled individually by highly qualified experts
Honest and unbiased reviews
Last but not least, all our services are absolutely free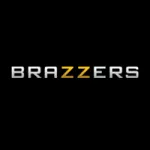 Brazzers contacts