Jack In The Box complaints
706
This review was chosen algorithmically as the most valued customer feedback.
Sunday May 8 12-1 am The employee that took my order was rude and and said she didn't have tacos and i said okay then she started cursing at me when i asked why abs she told me I need to go McDonald's or somewhere else because she don't have time for me asking questions then I proceeded to window she didn't open it so I parked in front 3 employees came...
Read full review
This review was chosen algorithmically as the most valued customer feedback.
I am a rape victim a sexual assault survivor me and my two dogs are on the street and struggling... everybody I see flies a sign at the exit of every Jack in the box all over Los Angeles! There is some discrimination from the management at the Jack in The box at Pico and Lincoln boulevard the manager told me I could not be on the sidewalk and your property...
Read full review
Jack In The Box
-
Double Charged at the Drive Thru
I went through the drive thru at Jack in the Box on Monday, April 25th, 2022. I was double charged $9.98, per my bank account. I have been trying to call the store since yesterday and they do not answer. That is not good customer service. I specifically told the worker if she was sure I was not charged twice, since another worker took my card first, put it in their debit machine, then I seen her do it again. No receipt in the bag either!

Need a refund asap!
Jack In The Box
-
Ordering online and not receiving food
I got charged for my food I never received order number 916833 on april21 2022 for $65.37 delivery addresss 44523 miller way ca 92544 payment number ending in 0832
Desired outcome: get my money back and complimentary food for all my waisted time and effort and all the things i had to change being it messed up my whole budget.
Jack In The Box
-
Incorrect order
I order jr bacon cheeseburger and dont have bacon ticket#137 jib 4558 date 4/14/2022 time 8:33:07 pm
Jack In The Box
-
Curly fries
Friday march 11,2021 at 8:10 I ordered the limited addition fish delux sandwich i upgraded to the medium I barely had any fries in the box I normally don't complain for these things but this is just redicilouse I could have just ordered the small fries for cheaper and was charged for a medium fries. I do understand there are shortages but if I'm upgrading I deserve a larger fries
Desired outcome: Tbh an apology or a free coupon for fries
This review was chosen algorithmically as the most valued customer feedback.
On Dec. 8 2021 I placed a mobile order for a Jumbo breakfast platter with bacon & sausage. When I got to the window they said the computer was down and couldn't make my order. OK so I drove away. Today is Dec. 16, 2021 I went back and explained that my bank account was charged and I didn't receive my order and I would like them to make good on it. I wa...
Read full review
This review was chosen algorithmically as the most valued customer feedback.
Had a coupon for 2 for $5 dollar Jumbo Jacks and joined the texting for a free medium curly or regular fry which was fine when I ordered. I got to the window and she said they would not except the code for the frys since i must order on the app. Explained it was a text message and not the app. She declined and I requested she override it. Stated she would...
Read full review
Jack In The Box
-
Overnight service
In the last month, Ive visited Jack in the box location on University Ave next to Chevron, in San Diego, Ca, and every time they told me that their computers were updating and it would be 15 minutes. I waited 20. Still didnt get service. Next time they told me it was going to be an hour-from 2 to 3am. Didnt get service then. Went back at least 4 more times where I did not get service due to their computers updating SUPPOSEDLY. NEVER got any service. And these were all at different times in early morning. Im so sick of whatever laziness or little games they are playing, or maybe they have a problem with the color of my skin but Ive had it!
Jack In The Box
-
All of it
I don't care if they are high af at work but rude, angry stoners that just don't give af or forget your order leaving you hanging in the driveway for a long ass time. Then have the audacity to get mad at people wanting food they paid for in drive thru.

Ordered through the app, had to go back to exchange the dried out grilled chicken sandwich for my Stacked Grilled Cheeseburger.
The are doors locked despite "Lobby ReOpened" sign at 8:20p, at the drive thru ordered another 7pc stuffd jalapeños after handing them the dry af chicken sandwich asking for the correct sandwich.
They charged me $8.97 instead $4.64, no receipt from drive thru, stacked grilled cheeseburger came dry af too! NO cheese sauce at all, dried grilled bun and not speck of mayo either. I emailed through the app but no reps response.
Jack In The Box
-
unethical behavior, not wearing masks, unsupervised
The Jack in the Box located at 6515 E Lake Mead Blvd, Las Vegas, NV 89156 has serious personnel problems. I have been going there almost daily for years, but am near not returning again. Multiple workers do not wear their masks while working with the food. I am too high-risk to get vaccinated, so I must avoid covid. But these workers do not follow safety protocol. I wait a long time in line and then have to leave without my food when I discover that they are not wearing masks while preparing my food. This has occurred many times.
Whenever I ask to speak with a manager, there is never one around. Ever. I am always told that she will be there in the morning for inventory. Since there is never a manager there and they always give the same answer, I question whether there is a manager at all. If there is, they have zero control over their employees because they are never there to manage them. They are usually young, and they are always dismissive. They put their mask up and say "well, it's on now". Well, it's just him and no-one else who might be working on my food, and it's too late. My food is exposed.
One of these guys even failed to give me a receipt and my change. When I pointed it out to him he said "well, it was only a few cents anyway". I could not seem to get him to understand that, that was not the point. I know your company does not seek out potential thieves or unsafe workers, but this particular location needs management badly. There is no management that I can see. There is never a manager when I ask to speak with one, any time of day. These workers are dangerous to the community and may be spreading covid with their lack of respect for their jobs. You need to do something about this if you are to protect your reputation. I am going on a bit of a campaign against this store now and am going to make a public spectacle of this location spreading covid. You need to get real managers who stay on the job and manage people so that people can get their food safely.
IF you can clean this mess up, let me know and I will return to Jack in the Box. By the way, I have not ordered drinks from your stores since you put in that huge dial-a-drink machine. None of the drinks taste like the original and all have some undefinable extra fruity sweetness that I hate when I just want a coke. I cannot stand that machine and will never order drinks from Jack in the Box again unless you return a regular coke or Pepsi machine. But I am not holding my breath.
Desired outcome: FIre the manager and hire a manager who will actually manage their employees, get new empoloyees who have respect for food safety.
Jack In The Box
-
Food Delivery Order
Order 2 for 2 medium fries and only received one. Had the option for up to 9 cups of sauce and only get 3. Ordered 2 bacon breakfast sandwiches and received them flat without hardly anything on them(took a couple pictures jus in case, an compared to the advertised photo and couldn't be more upset at how much I paid for the lack of quality I was lead to believe I'd receive).
This review was chosen algorithmically as the most valued customer feedback.
I went thru the drive thru and ordered 2 orders of the 3pc egg rolls and 2 orders of the teriyaki bowls and a chess cake. Pulled up to the window, paid, asked Pedro the cashier that I wanted sweet and sour sauce and teriyaki sauce. A girl handed me my cheese cake and told me to pack in spot number #1 a few minutes later the girl came out and gave me my...
Read full review
Jack In The Box
-
bad service, the whole team needs to go
I use to visit this location quit often after work years ago and service was great, for the last year 2020, 2021 the service is horrible and just lately just visit when really want some JINB tacos. the other night 11/09 I was at the drive thru and a few cars waiting for 10 minutes just to take order and then while waiting my and other cars in line were getting egged, and from what it look like it came from the back of the store, when I finally got to the window i confront the worked and even the manager about this and all they did is push me my food and send me away.
I know that manger been there for a while and someone needs to replace everyone at this store or just close it.
Desired outcome: Dont care, I will not be back
This review was chosen algorithmically as the most valued customer feedback.
Based off the amount of unresolved complaints on here I'd say it's safe to say the ethical standards aren't up to par. Maybe neither are my standards for eating here. Anyways, I ordered a munchie meal, and when I rolled up to the window, I saw a plus-sized women drinking straight from a Jack In The Box cup and then pull her mask back up before pouring my...
Read full review
This review was chosen algorithmically as the most valued customer feedback.
I placed an order on the jack app to pick up it was late after midnight but hey when ur craving the box anytime is fine. I had just placed my order for them to begin making it unfortunately the night went downhill quick. Was walking out the door with my puppy/child and she got really sick🤮🐶. I new I wasn't going to be able to leave to get to the restaurant...
Read full review
Jack In The Box
-
not giving my pin number
this is not the first time i have the problem at this location with the same manager i need to have this problem solve she told me is the only way to get my food if i give her my pin number, i ask her to give me the credit card pad to enter my pin# and she say no you tell me the pin and i will enter the number. i ask if i cud do the payment inside she say yes but wend i got there she ask again for the pin# WHY?
This review was chosen algorithmically as the most valued customer feedback.
Me and my wife went to Jack in the Box last night around 11:30 pm in Crosby. Tx I had ordered a bacon egg and cheese biscuit and took my first bite and bacon egg and cheese biscuit broke my 3 front teeth off.
Read full review
This review was chosen algorithmically as the most valued customer feedback.
The cashier at the window was very rude, slam the window shut after I kept asking why was my total was so high, and she got smart at the mouth talking about that's what the screen says, that is not what I asked, come to find out she charge me the medium price instead of the small price, plus she did not ask if I wanted small medium or large... You just...
Read full review
This review was chosen algorithmically as the most valued customer feedback.
On 8/5/21 at the Jack in the Box in Granbury Texas I ordered through the drive through 2 cheeseburgers with no bacon, 4 tacos, 3 fries, chicken sandwich, Diet Coke and 2 sprites. I received 2 cheeseburgers with bacon which my kids are allergic to, 4 tacos drenched in so much grease that it made me sick, curly fries that were old and cold, Diet Coke was a...
Read full review
We are here to help
16 years' experience in successful complaint resolution
Each complaint is handled individually by highly qualified experts
Honest and unbiased reviews
Last but not least, all our services are absolutely free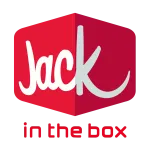 Jack In The Box contacts