Jack In The Box complaints
877
Newest Jack In The Box complaints
This review was chosen algorithmically as the most valued customer feedback.
I went with a friend to the Jack on Olney Ave in Port Orchard, WA. We went to the drive up. Once at the speaker we were told the following. "Letting you know we have no buns only bread, no regular or curly friends. We are out of chicken, thin mints, eggs roles and mini tacos. What? Not sure who does the ordering for this place but they should be fired...
Read full review of Jack In The Box
This review was chosen algorithmically as the most valued customer feedback.
I am attempting to take your customer survey but my 14 digit code doesn't work. I have tried online and on the phone. My husband and I were at your newest store in Louisville. It wasn't crowded and had heard so much about Jack in the Box that we decided to try it. First, we were advised not to order tacos because they had just gotten a large order of 40...
Read full review of Jack In The Box
This review was chosen algorithmically as the most valued customer feedback.
As one who trained multiple employees including management when I worked and managed at Jack in the Box i explained how I wanted my sandwiches made when I received the receipt I noticed it was not rung up correctly so I reminded them how I wanted it and the manager on duty got an attitude saying it could not be rung up that way and how she's been with Jack...
Read full review of Jack In The Box
Is Jack In The Box legit?
Jack In The Box earns 91% level of Trustworthiness
SAFETY NOTICE: ComplaintsBoard has analyzed Jack In The Box and determined that it has perfect credibility and is completely trustworthy, with a legitimacy rating of 91%.
We found clear and detailed contact information for Jack In The Box. The company provides a physical address, 4 phone numbers, and 2 emails, as well as 5 social media accounts. This demonstrates a commitment to customer service and transparency, which is a positive sign for building trust with customers.
Jackinthebox.com has a valid SSL certificate, which indicates that the website is secure and trustworthy. Look for the padlock icon in the browser and the "https" prefix in the URL to confirm that the website is using SSL.
Our scan shows Jack In The Box website is free from malware and phishing activities, which are types of online threats that can include viruses, worms, Trojan horses, ransomware, and other malicious code, as social engineering tactics used to trick users into sharing their personal information.
Jackinthebox.com has been deemed safe to visit, as it is protected by a cloud-based cybersecurity solution that uses the Domain Name System (DNS) to help protect networks from online threats.
Jack In The Box as a website that uses an external review system. While this can provide valuable feedback and insights, it's important to carefully evaluate the source of the reviews and take them with a grain of salt.
We looked up Jack In The Box and found that the website is receiving a high amount of traffic. This could be a sign of a popular and trustworthy website, but it is still important to exercise caution and verify the legitimacy of the site before sharing any personal or financial information
Jackinthebox.com appears to have online shopping features, it's important to know that the platform supports an extensive range of payment methods, making it convenient and easy to complete your transaction. The payment procedure on the website is also relatively simple and straightforward, ensuring a smooth and hassle-free experience for buyers.
However ComplaintsBoard has detected that:
While Jack In The Box has a high level of trust, our investigation has revealed that the company's complaint resolution process is inadequate and ineffective. As a result, only 8% of 876 complaints are resolved. The support team may have poor customer service skills, lack of training, or not be well-equipped to handle customer complaints.
Jack In The Box protects their ownership data, a common and legal practice. However, from our perspective, this lack of transparency can impede trust and accountability, which are essential for establishing a credible and respected business entity.
We conducted a search on social media and found several negative reviews related to Jack In The Box. These reviews may indicate issues with the company's products, services, or customer support. It is important to thoroughly research the company and its offerings before making any purchases to avoid any potential risks.
Our Verdict: Jack In The Box is highly recommended company, but beware of poor customer service. Their 8% Resolve Complaints rating is a cause for concern. We advise using their services securely and reviewing complaints beforehand.
This review was chosen algorithmically as the most valued customer feedback.
ORDER #[protected] On Wed Nov. 29 2023 I place on order on the Jack In The Box Mobile app for the location at 2727 W Wheatland Rd Dallas, Tx 75237. I made it to the location to pick up my order. I made back home and realized I didn't get my Oreo Milkshake so I checked the rest of my order to find out that all my fries were ice cold my jumbo jack wa...
Read full review of Jack In The Box
This review was chosen algorithmically as the most valued customer feedback.
I was going to complain about store #538 that was once one of my favorite stores. However, now I'm complaining about corporate advertising a phone number to call direct and speak to a live person with your complaint... What BS... Dial the number and you get this recording. something to the effect of "THIS NUMBER CANNOT BE REACHED AS DIALED"... Really...
Read full review of Jack In The Box
This review was chosen algorithmically as the most valued customer feedback.
Her name is yassice. And for some reason she has a issue with me and at first I didn't think nothing of it with my food always getting messed up. But the last few times it's gotten bad yesterday I asked and got charged for extra cheese and nothing at all as see in the picture below and this only happens when she is there. the store # is 3704. Date. 11/27/23 time 4:35pm
Read full review of Jack In The Box
This review was chosen algorithmically as the most valued customer feedback.
Order details are below. This order was never delivered as this is a work address and we have cameras that cover the entire parking lot and no Uber delivery happened. The delivery driver's number is either bouncing back from Uber or he is not answering (as he took the order) -Robert Nees   903 1ST AVE S 5903 1st Ave S, Seattle, WA 98108 [protected] Order...
Read full review of Jack In The Box
service and food complaint
Estoy en el drive thrue oudo la numero 3 y la 5 me dieron las hamburguesa frias sin el tomate y el pan todo destrosado. La numero 3 me la dieron un lado sin pasarlo a la plancha. Pesimo servicio y le dije a ma muchacha del drive tru que me esperada para ver aue mas iva order me apuraba para terminar mi orden. Y tiene pura moztaza demaciada mostasa y se le dijo sin moztaza y mayonesa nadamas. Email: [protected]@gmail.com phone numer [protected]
This review was chosen algorithmically as the most valued customer feedback.
Went through drive thru the order taker tries to hurry the order even when you ask for a minute. I ordered a breakfast platter meal with orange juice and a #2 with a Dr. Pepper. Didn't get the meal for the breakfast when I asked for the orange juice the cashier said they didn't charge me for the meal. The cashier said that for a orange juice itself wa...
Read full review of Jack In The Box
Food Sanitation and Food Handling
On this day of Saturday, November 18, 2023 at the Jack In the Box Store 4713. Upon entrance the manager was standing alongside the drive thru cabinet facing the entrance of the door. As I was standing at the counter to make an order I was not acknowledge by the store manager Dora Bonilla, who displayed poor customer service. Once my order was receive and as I proceeded to eat the salad there was a hair tie with hair buried into my salad, which I encountered into my mouth which I am highly upset and dissatisfied with the unsanitary of the food handling of this store. I also noticed the manager Dora Bonilla was preparing and touching food without gloves on. I will no longer be a customer due to the humiliation I have encountered with this store. I will be looking forward to hear back from the cooperate manager due to this situation as soon as possible.

Receipt Number 436

[protected] occurred at 6:44 PM
This review was chosen algorithmically as the most valued customer feedback.
On August 3, 2023, I was waiting for my order at the drive-thru window the lady working there kept saying wait a minute as she ran back and forth to the inside ordering counter yelling at someone. She finally came to the window to get my money and said there's this man in here giving me a lot of problems then off she went again screaming at someone. She...
Read full review of Jack In The Box
This review was chosen algorithmically as the most valued customer feedback.
Well starters how can gm take 30 Mins away from your time if you haven't taken break she does rather you take breaks or not against law do that second if you question bour her wrongs she cuts your hours not right either over night crew always hr late if u day anything r you leave at 1030 she wants wrote you up but dont day nothing to ppl coming late every...
Read full review of Jack In The Box
Employees/ service
I went to the store #3863 in Duncanville Texas

Terrible service from taking the order the person kept asking "what else, what else" at the window they advised they don't have coke- only flavored drinks. Then we had to wait to get our order and when the girl came out with the order, she dropped it on the ground and said nothing. Very disgusted and disappointed. How are these places still hiring ppl like this
Desired outcome: Refund and apology
Horrible customer service, rude employee. Nasty cold food. Uncooked Fries.
Hello, I was at the Jack in the box located 11911 Eastex Fwy, Houston, Texas 77039. I went to get a spicy chicken sandwich with curly fries. Ordering the food everything was great. The Black Lady there had an attitude when I asked for Ketchup nicely. I ignored that. I ate one curly fry and instantly it was wet and soggy. I examine the fries and it was a chunk of uncooked frozen fries. I instantly wanted to throw up. I go back asking for a refund politely. The black woman just yelled is that for the chicken sandwiches. Then she rolls her eyes and walk off. I let that slide. The manager cam and was nice. I told the manager about her employee's attitude. The black lady just kept trying to start stuff for no reason. I don't know if she's upset that she looks crazy or what. She does not need to be working there. Horrible food and customer service.
Desired outcome: I would love for someone to have a talk with her, get her in some training. Maybe get fired.
Double Jack No Pickles Extra Lettuce
I received my DoorDash order the receipt doesn't have the location but does have a #5311 which I hope you can pinpoint a location. I'm scared to eat this burger I received. It is so nasty, old dried out and it even smells funky. I'm being very reserved, I could cuss a lot in explaining this burger. I don't know if your employee doesn't care because it's a Door Dash, But this is unacceptable not only the quality but it was wrong, I asked for no pickles and extra lettuce, but I received extra pickles and no lettuce. The fries are just as nasty. I work in a location with limited access to restaurants and I eat out once a week and this is the [censored] I receive. I hope you can locate the restaurant by that number before someone gets really sick!
Desired outcome: Manage your stores, I really would like the manager of this store fired.
Jack in the box burger
On October 26 2023

I got a combo meal from this location located in Ontario ca vineyard and riverside

2458 s vineyard ave . I'm very upset at the fact that after I had that meal my night went down hill , I was having horrible stomach pains all night kept me up missed a day of work due to being up all night throwing up I'm certain I was food poison by the product in that location . The fact employees aren't taking food handling with caution I don't appreciate the how a situation so simple turned in to a horrible event . I had never experience something so horrific I had to go buy medicine in order to help with the stomach aches and vomiting
A mobile order which was refused
I ordered my meal through the app on 11/5/2023 at 3:15 AM. The meal cost about $11.33. Once I arrived, I was told that they would only be accepting DoorDash or UberEats at that time…at a 24/7 establishment, which I've arrived at an even later time with no problem. My order was refused and money was taken out of my account with no efforts to solve the problem about the order. After asking if there was any way I could get a refund, I was ignored….as well as the other 7 cars behind, who were also told they weren't taking any orders at the time.
Desired outcome: A refund
Service I received
I went to jack in the box @10:23 pm store number 379, I ordered chicken teri bowl combo, they didnt give me my eggroll, so I tried calling no one answered, I work here in riverside and live in redlands, so I returned to the store, the lady that helped me was trying to tell me she put it in the bag, which she did not, she was so nasty with me and disrespectful, I would never go there again, this is not the first time that I had a encounter with employees there that was like this, I really love jack in the box food but I will have to get it somewhere else, because this is very bad customer service, and I refuse to pay my money and get disrespected, my name is Veronica Rhodes Email [protected]@gmail.com
Desired outcome: this person needs to be talked to on how to be pleasant to customers
Munchie meal
I ordered the munchie meal which included bacon burger, curly fries, and 2 tacos. When I opened the box all I received was a smashed burger. There were no fries or tacos and I was still charged the full price of a munchie meal. This location is in waxahachie tx. The staff was very rude when taking out order and even started off saying "what do you want" with laughing. I doubt our order was even listened to.
This review was chosen algorithmically as the most valued customer feedback.
It's bad enough I waited in line for 15 minutes and the car behind me started blowing at me to hurry up when I hadn't received my food. I see the same drive thru worker drinking before he grabbed a bag to bag up food. It is clear with my constant eating here as it's 5 min away and I love the churros and value prices but you guys clearly don't care about...
Read full review of Jack In The Box
Collect Your Trust Badge
Be recognized for outstanding customer service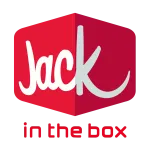 Jack In The Box

contacts
We are here to help
19 years' experience in successful complaint resolution
Each complaint is handled individually by highly qualified experts
Honest and unbiased reviews
Last but not least, all our services are absolutely free